10 Best Tech Promotional Items & Giveaways for 2022
As the promotional landscape has shifted dramatically in the past year to fit the virtual world, you need to up your marketing strategy and offer useful items for the new normal if you want to stay ahead of the competition. You'll need to give clients and prospects promotional items that will help ensure they remember you, especially if it's virtually.
Not only do promotional items encourage people to spread the word about your brand, but they also encourage people to give positive feedback about your company across their social media. If you're looking for items on trend and relevant to the 2021 day-to-day life, we're here to help. In this article, we picked some of the smartest tech promotional products that will help you crush any giveaways this year!
As employees start returning to the office, health and sanitation will be top of mind. During a time when people have more social awareness towards keeping things clean and sanitized, why not offer a custom portable UV wand sterilizer to keep their workspace bacteria-free. Compact, portable, and easy to use, it's a great promotional item that works wonders at killing germs on the go. Customize this portable wand sterilizer with your company logo and let employees and clients know your business cares about their health and well-being.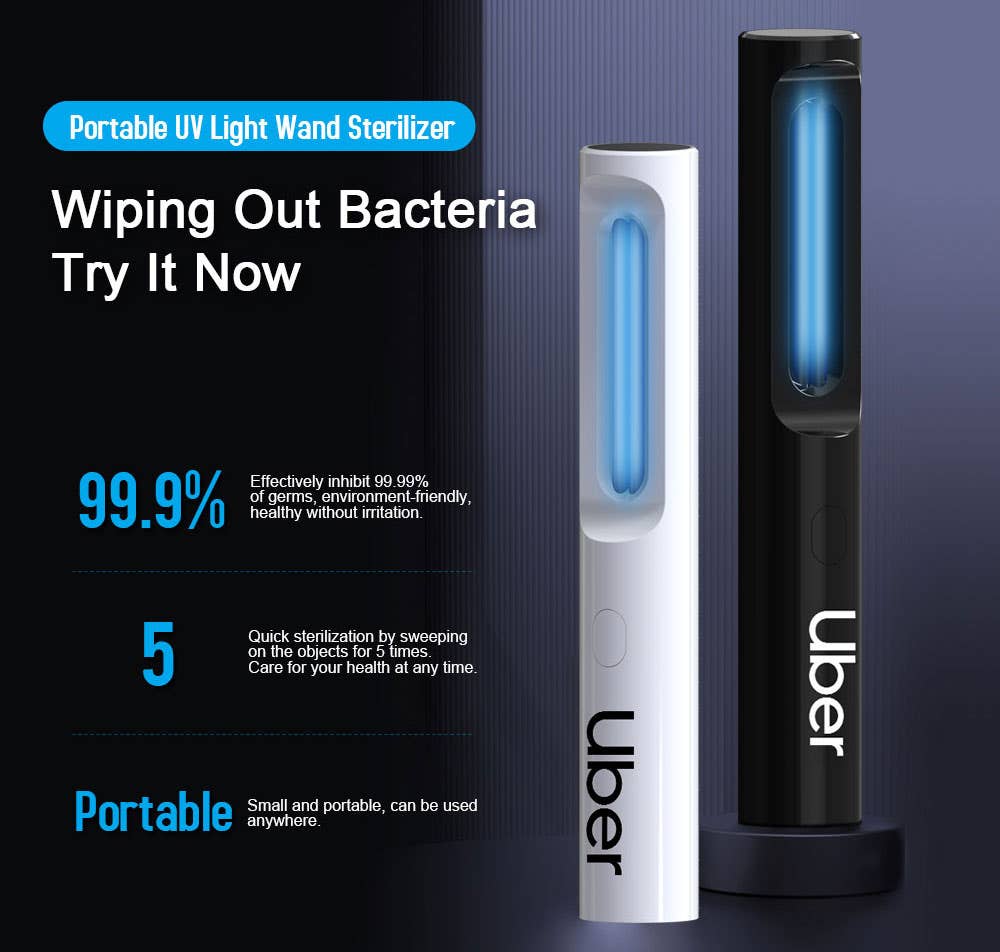 Just like pens and stationery, branded tech merchandise also scores major points with the audiences because they are useful and multifunctional. These blue light blocking glasses are a great way to promote your business and keep prospective clients on the lookout for your brand. Customized glasses have become a hot trend for event giveaway items. Help take some pressure off their corneas and make it easier for them to transition to sleep mode. Your customers will thank you when their eyes aren't going blurry or feeling tired after hours of screen time.
Have your clients looking their best at the next Zoom meetup with this Online Meeting Adjustable Vanity Light. Having your logo printed right on prime branding real estate, it makes an innovative and useful promotional giveaway item at your next event sure to make an impact. Customized vanity lights are a great way to keep your brand in the spotlight at any event or virtual meeting. Bring your brand into focus with over 30 bright white LED lights that are durable and shock-resistant. Keep in mind that 83% of consumers are more likely to pay attention to how a brand treats them than to the actual products they sell.
4. TEC Cable Organizer
Promotional cable organizers may not be the flashiest promotional or giveaway item, but they can be a blessing in disguise for many consumers. Wrap the case of this handy cable organizer with your company logo or design, and your clients can showcase your brand from the office to the gym, to their homes. Give the gift of organization with an easy to use, water-resistant case. It's not only for cords—this case is also small enough to store other small items on the go. Since it's water-resistant and comes with a handy lanyard, it makes for a great travel item to giveaway at your next corporate event.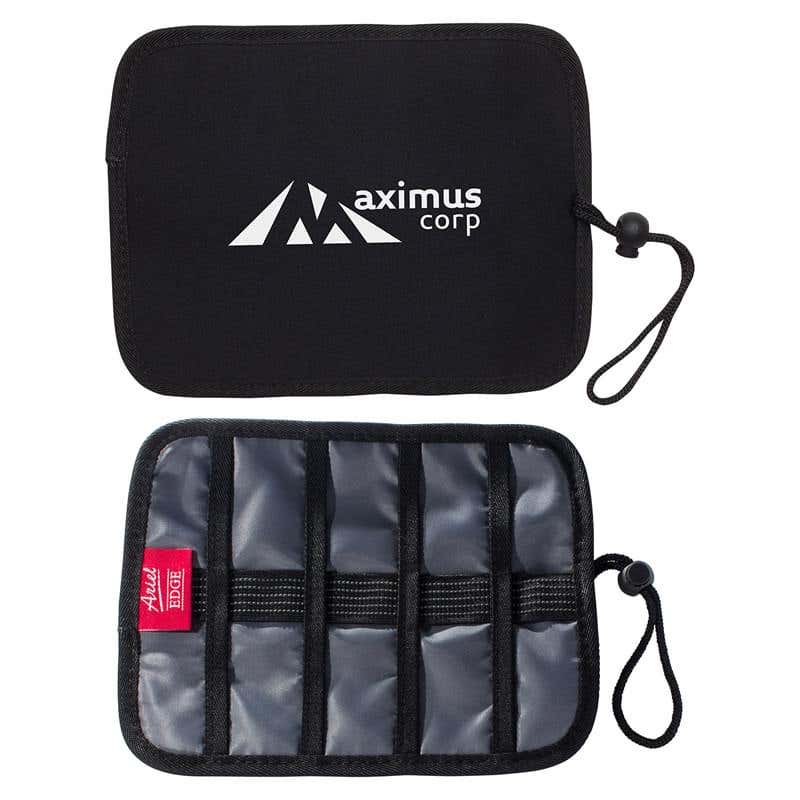 Are you looking for ways to stand up against the competition? You can't go wrong with a branded outdoor Bluetooth speaker. As more people have been getting outdoors during the pandemic, they'll be bringing this ultra durable speaker and your brand with them. With two four-watt audio channels, your clients can enjoy music from the pool to a mountain hike, but it's also waterproof and drop-proof, making this a smart promotional item for any everyday adventure.
We've all been in situations where we need a bottle opener. I'm sure you can count on both hands the number of times this has happened to you. Why not consider including a PopGrip with a built-in bottle opener? Not only is this a super-handy mobile accessory, but it's also a great item to help spread the word about your brand. Regardless of your industry, everyone can benefit from a phone PopGrip that doubles as a bottle opener. Just press down, and twist 90 degrees to swap out the top or for wireless charging. Whether at the office or hanging out with friends, your brand will be front and center for any snap-worthy photos or bottle opening needs.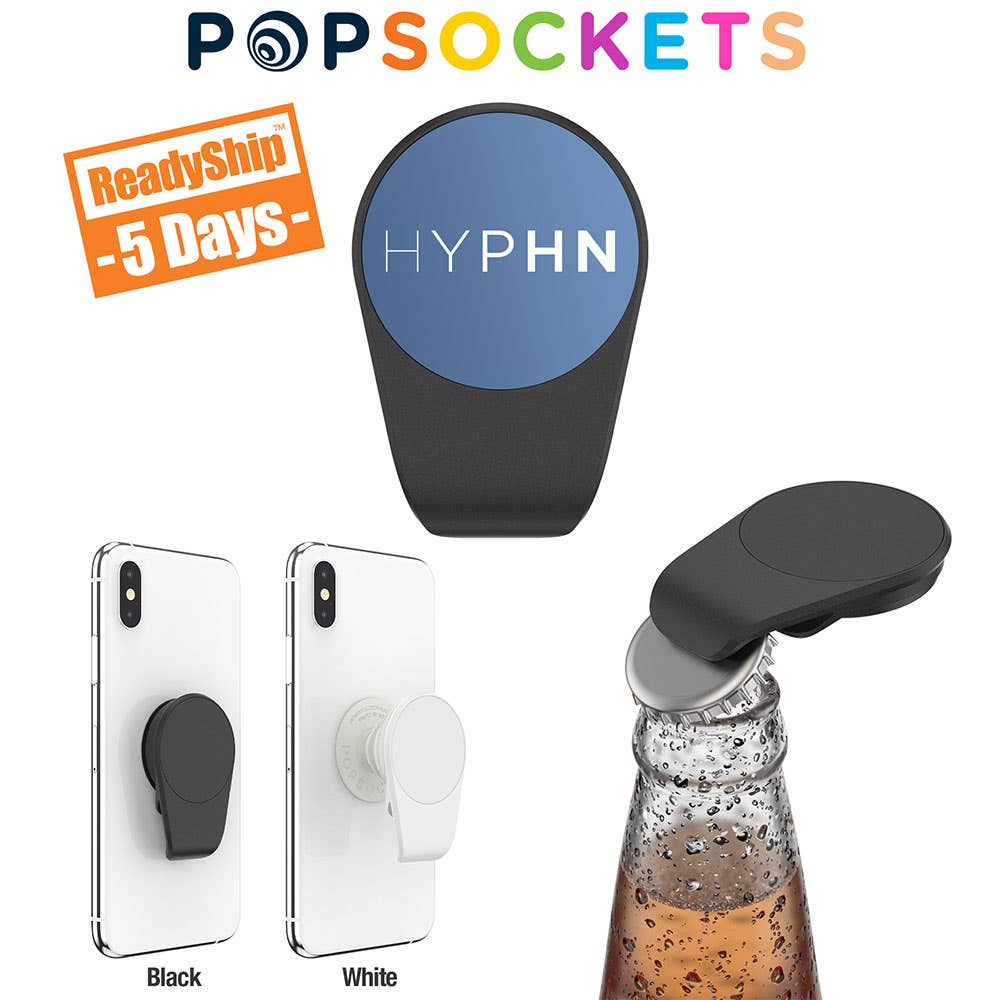 No giveaway pack would be complete without the hottest trend across all social media platforms. Popl is the most secure way to connect with anyone instantly. In a world where it's become harder to be with family and friends, you can't go wrong that helping your clients and customers stay connected wherever they go. It's a great way to promote your brand by giving this item as a thank you promotional gift or giveaway item during an event or business meeting. You'll never need to buy another business card. It allows you to connect to payment platforms, share marketing material, and instantly showcase products or events. If you're looking for ways to make the most impressions from potential clients and customers, Custom Popls with your logo on it is the way to go.
It's time to tune in to one of the hottest promotional products on the market. Wireless charging earbuds are all the craze. Traditional earbuds have wires that can get caught on things while listening to your favorite podcast or playlist. True Wireless Earbuds are the future of Bluetooth earbuds. Once the earbuds are removed from the case, they'll power on and automatically sync to each other! The case also doubles as a power bank for your earbuds. Best of both worlds, all wrapped in your company logo. Doesn't that sound like a match made in tech heaven? With over 2 hours of playback time at maximum volume on a single charge, these earbuds are a must for any traveler. Think of all the impressions your product can have on potential customers when they see your clients or employees sporting this must-have tech item.
The ability to stay connected is always trending. As our home and work lives continue clashing, it can be challenging for people to find their own space to get things done. Even if you have the right work-from-home environment, staying connected can be a challenge. Power up your brand with a pair of customized 3-in-1 charging cables that are sure to leave a lasting impression. They make a great promotional gift and help keep your clients' and employees' cell phones and computers powered up wherever they go. Every time they use your custom Realm 3-in-1 Long Charging Cables, they'll remember your brand and love the way it will significantly impact the speed of your USB devices.
Creating brand ambassadors through the promotional item you give away or gift is a valuable tool to consider when thinking about your next marketing campaign. With more and more employees working from home, the need for more home products to stay productive has become vital. Skullcandy Riff Wireless Headphones are a great way to help your remote team or loyal clients stay plugged into your company. You get bold sound quality and convenient features that will make their lives easier. No waiting around for your headphones to charge, which means they will stay on track helping your company grow. Perfect as an employee incentive or giveaway gift. With your logo printed on the side, your brand is sure to get noticed wherever they go.
If you're looking for help selecting the latest and greatest tech promotional items, we are here to help you with providing free virtual previews on any of the items above or help you choose from any of our other great branded tech items. Staying ahead of technology can sometimes be overwhelming, but that doesn't mean they can't help add more functionality to your brand and clients. Let iPromo help make your next tech giveaway or gift a memorable one!