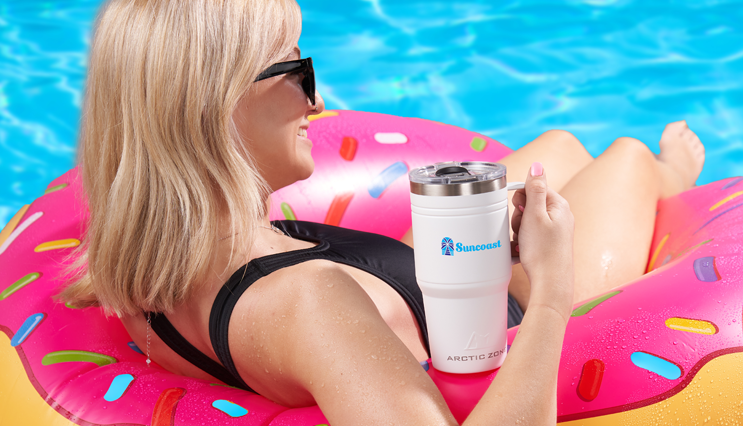 With summer upon us, everyone is planning fun outdoor activities like backyard barbecues, vacations, concerts, and more. This makes the season a fantastic time to fine-tune your business marketing plan to promote your brand and boost customer engagement.
Summer promotional products are a great way to do this. You can use a wide range of swag like promotional plastic cups as low-cost moving billboards for your brand. This will help you get your logo or brand messaging into the hands and minds of your target audience without breaking the budget.
But creating and giving out summer promotional products can be challenging. You need to put careful planning and thought into your summer corporate gifts to impress your employees and customers with not only useful, but impactful items.
From high-quality branded T-shirts to must-have travel mugs, we curated a list of the ten best summer swag ideas for 2023. They will help you move away from generic promotional products and make thoughtful, creative gifts that people will remember long after summer is over and years to come.
If you're looking for a mindfully picked summer swag 2023 gift for your staff and customers, check out these cool polycarbonate sunglasses that come with a pouch. The UV400 lenses provide complete protection against UVA and UVB rays and shield the wearer's eyes from the harsh sun. They also look very stylish and dapper.
Your employees and customers will take these sunglasses whenever they go outside, which will showcase your brand alongside them. You can also screen print your brand logo on the pouch and the left temple of the sunglasses for ultimate branding impressions.
The pouch is made of high-quality 600D polyester that protects the sunglasses from scratches, making it durable and long-lasting. It also has a hook and loop closure for security and a loop for conveniently carrying it around.
The set—including the sunglasses and pouch—comes in four attractive colors. You can choose one color palette or mix them all up to provide more options for summer swag.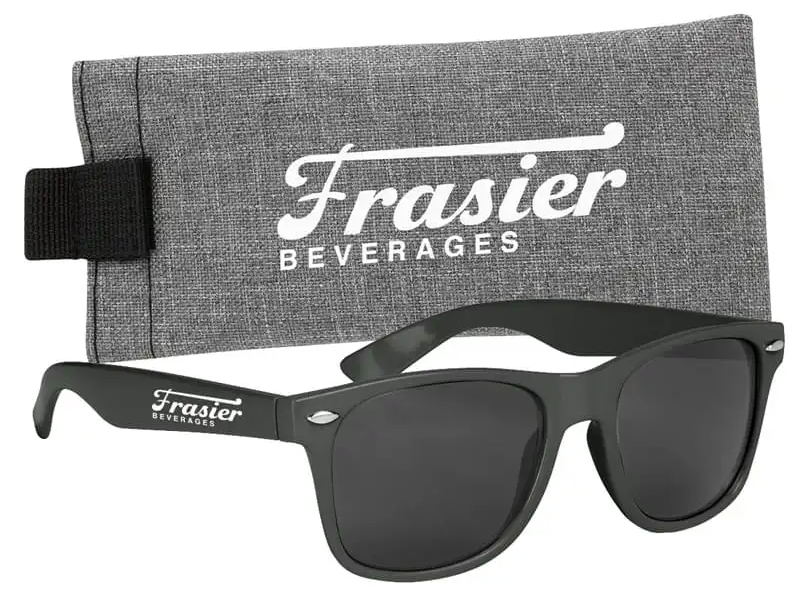 If you're hosting a summer event for which you need classy summer promotional ideas, consider getting this bucket cap. Perfect for the summer, it is made of 100% bio-washed chino twill that keeps the wearer cool and comfortable on hot, sweaty days.
Its unstructured design adds to its comfort level, while its sewn eyelets provide much-needed ventilation. Get your company logo embroidered on the front and choose from a wide range of colors to impress your customers and match your branding.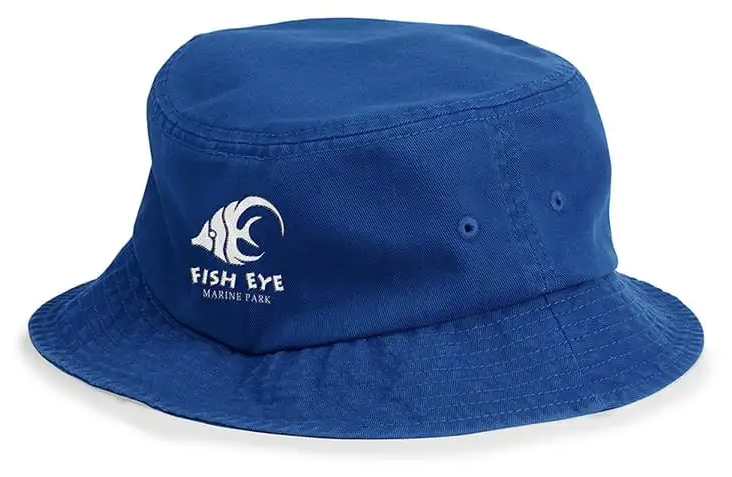 Summer means fun, games, and sports. This means high-quality athletic socks are a must-have this season. Giving away this pair of premium knitted short athletic ankle-length socks as summer promotional products is an excellent way to show your employees and customers that you care about them.
These unisex socks are crafted from a blend of 77% cotton, 21% nylon, and 2% lycra. It will keep the wearer's feet cozy and comfortable when they are out and about. The comfy fit will fill them with good vibes and gratitude. This, in turn, will positively affect your brand image.
These ankle-length socks are great for outdoor activities like running, walk/run events, biking, or even just a simple walk in the park with their pets or kids. They are undoubtedly a versatile summer swag product.
The best part is that you can print your brand artwork across the entire length of the socks. With a unique design, your brand and the wearer will stand out from the crowd and grab people's attention. They are also available in various sizes, so you can tailor them to different needs. You can also get custom brand tags for a fee, allowing for even more customization options.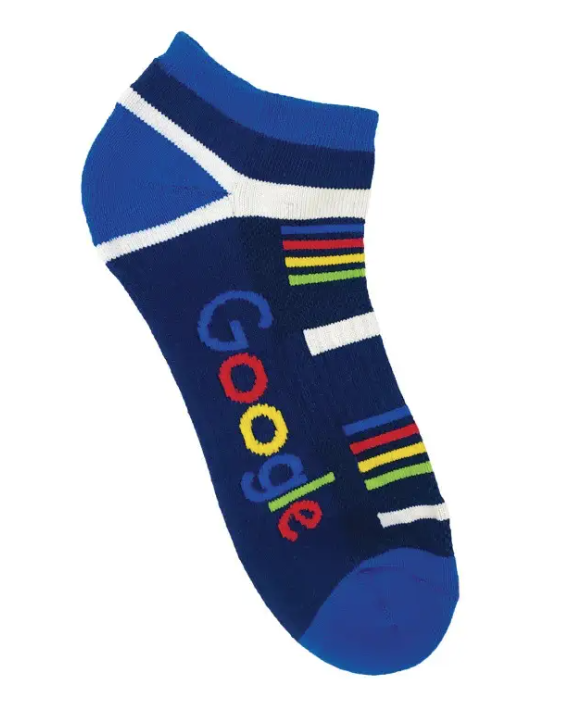 Come summer, people can't wait to spend time outdoors to play games like pickleball. Giving away a custom pickleball paddles with a carrying case as a summer corporate gift is a simple yet effective way to delight and engage your customers and employees. It improves your brand image and attracts more people to your company.
This pickleball paddle set includes two premium black wooden paddles and two balls. They are packaged in a carrying case that makes it convenient to travel with them. You can print your logo on one side of each paddle in full color for brand customization. You can also print on the other side for an additional fee.
In summer, hordes of people head outdoors for camping, picnics, beach events, sports games, and more. A sturdy folding chair offers comfort so they can sit and relax under the warm sun.
This high-quality folding chair is a fantastic promotional gift for your employees and customers in the hot months. It features a durable steel tubular frame with a 600D nylon seat, back, and armrests for high comfort. It also comes with two mesh cup holders to add to your convenience.
The folding chair is available in many pretty colors that your target customers will love—they will want to keep the chair for years! Get your logo screen printed on the back of the chair for high brand visibility.
The chair also comes with a matching 600D nylon carry bag to protect it from dust and dirt when not in use. The bag has a shoulder strap for easy portability and a drawstring closure for security. This makes it one of the best summer swag 2023 ideas on our list.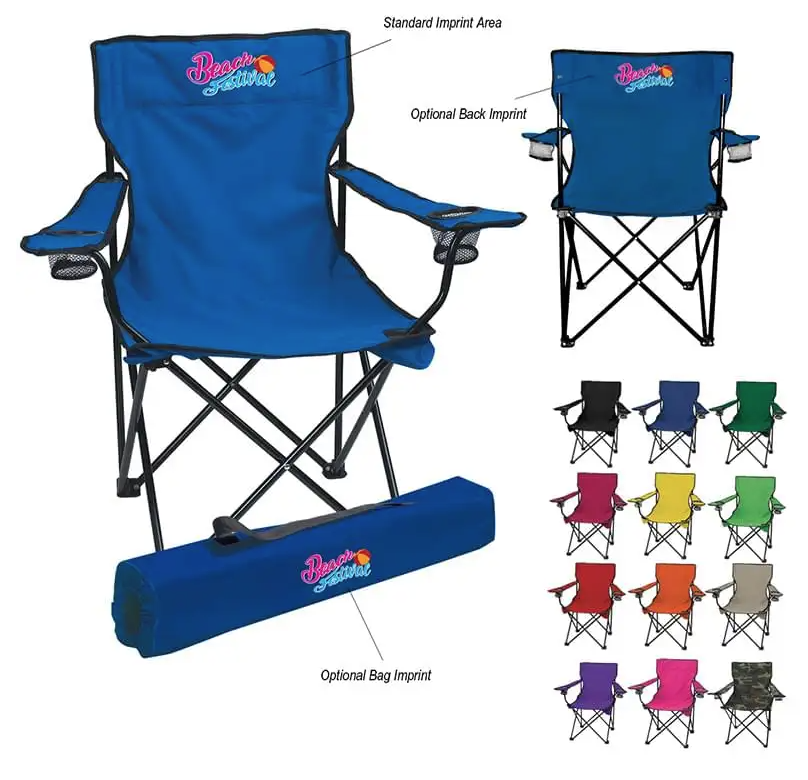 A trip outdoors in the summer won't be complete without a high-quality lidded travel mug. This simple drinkware makes it easy to carry your favorite beverages while on the move and quench your thirst on hot days. The YETI Rambler® Travel Mug With Stronghold™ Lid – 20 Oz. is our top recommendation among the many travel mugs available on the market.
It is a practical corporate gift and ensures your customers and employees treasure it for years. They can easily travel with their icy cold or piping hot drinks whenever and wherever they want. The double-walled insulated tumbler is made of premium 18/8 stainless steel, so beverages retain their temperatures for hours.
The DuraCoat™ finish and impact-resistant design of the cup ensure its durability even when dropped. It also has a shatter-resistant magnetic seal lid so you can see its contents without taking it off. The lid has four placement options, allowing righties and lefties to use it easily.
The tumbler can hold a large amount of liquid, but it can still fit most standard-sized cup holders. It is also BPA-free and top-rack dishwasher-safe, allowing for easy cleaning.
The custom tumbler is available in many charming colors. Have your company logo laser engraved on the side to remind your recipients about your brand whenever they use it.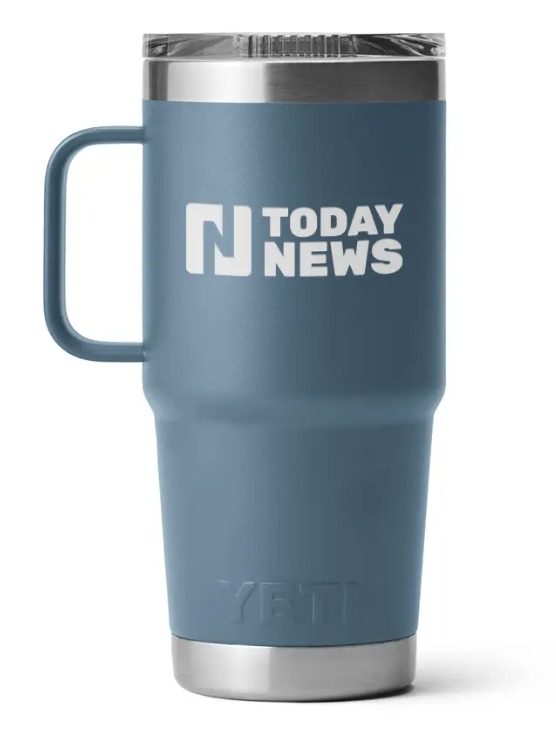 While getting out in the summer is fun, the sun's harsh rays can damage our delicate skin without enough protection. Offering a corporate gift set that includes a broad-spectrum SPF 30 sunscreen and an SPF 15 lip balm is a great way to show your appreciation and gratitude to your staff and customers.
This patented sun-protection Duo Bottle shields skin against the harsh sun. It is made in the US and free of PABA, oxybenzone, and gluten. The sunscreen is unscented, which minimizes the risk of fragrance allergies and sensitivities.
This travel-friendly set comes with a carabiner that people can clip to their backpacks or jeans for easy portability.
The coolest part is that you can get a full-color imprint of your brand logo and colors on the label of the sunscreen and lip balm. You can also customize the products with your choice of carabiner color to match your brand palette and choose a lip balm flavor that your customers and employees will like.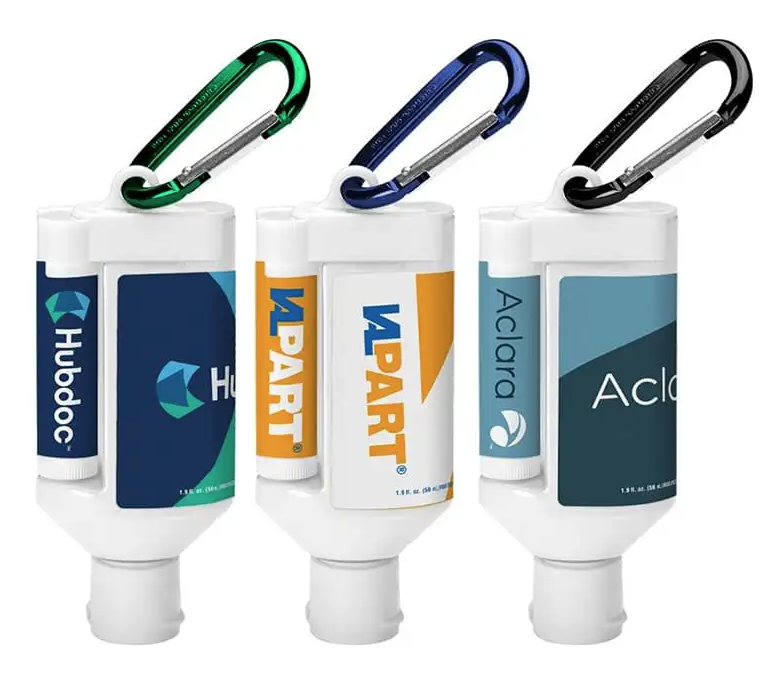 Branded T-shirts like the Under Armour® Performance Locker 2.0 Men's T-Shirt are great summer swag ideas for your stakeholders and event attendees.
You can ask your employees to wear their custom T-shirts during events, conferences, meetings, casual catch-ups, and anywhere else they like. This will create a sense of belongingness in your company and improve satisfaction and morale.
Get iPromo to screen print your brand logo across the front of the T-shirt with the classic UA logo on the front of the chest and back. You can choose from an array of attractive colors and sizes.
The shirt is made of UA Tech fabric that features 100% polyester. This makes it quick-drying, super soft, and cozy.
It includes anti-odor technology that curbs microbial growth and prevents odors. It also has an embedded Moisture Transport System with sweat-wicking and fast-drying properties. This keeps the wearer's body dry and comfortable even in the sweltering summer heat.
The tee has an improved fit and a four-way stretch fabrication for easy movement. The set-in sleeves give it a clean and stylish look, making it a top pick among summer promotional ideas.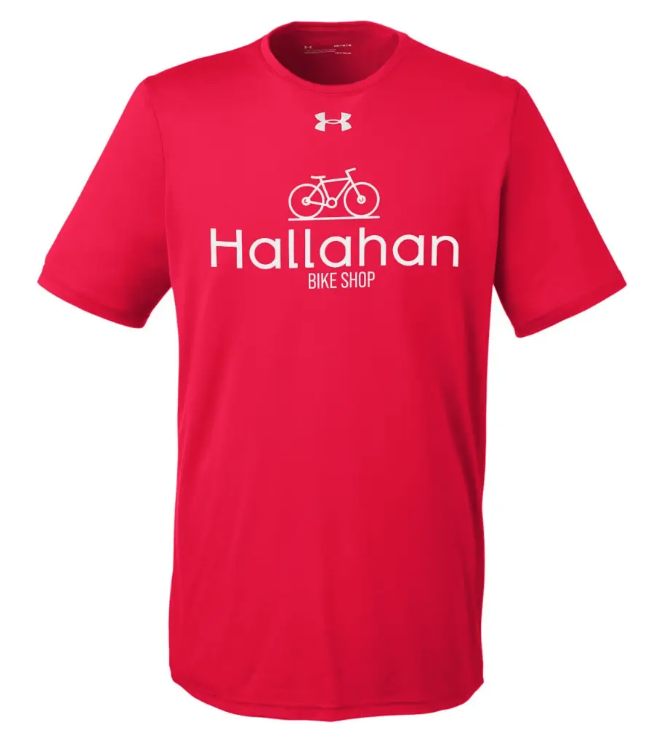 Do your employees or customers love playing cornhole? Or maybe you're planning to host a cornhole game during your next company outdoor event. Whatever the case may be, handing out cornhole boards is a great way to encourage your stakeholders to play this popular American lawn game.
This set of two custom cornhole boards is crafted from high-grade plywood and features solid rear wood legs and regulation 6-inch holes. To promote your business, you can get a custom full-color imprint of your brand logo digitally laminated on the top of the board.
The two boards also come with two sets of four bean bags in your choice of color: red, navy, royal, white, or black. You can print logos on the bean bags for an additional fee. A zippered carry bag accompanies the set to protect the components from dust and dirt.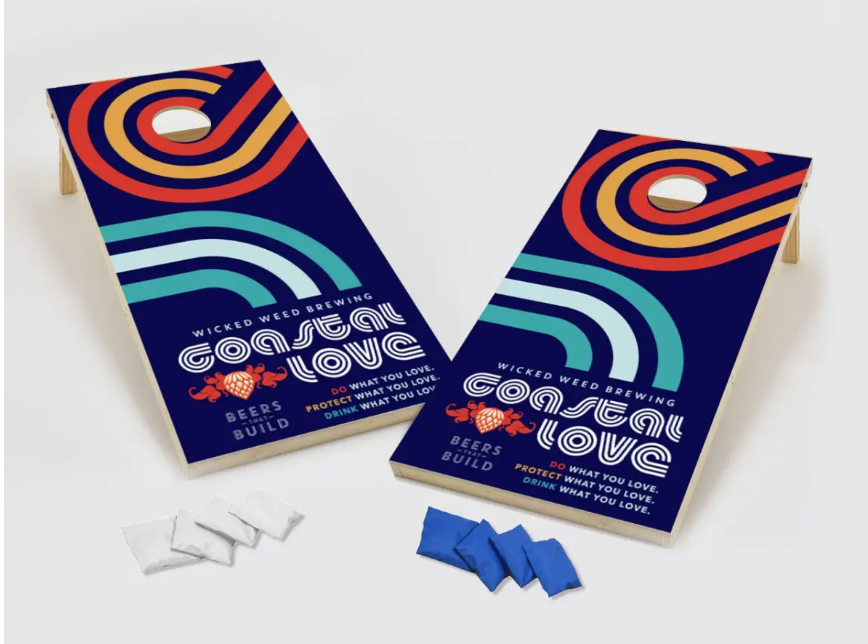 A cooler bag is an excellent way to maintain the temperature of hot and cold food and beverages when traveling. Giving it away as a promotional gift will do wonders for customer satisfaction and loyalty. You can also give it to your employees to recognize and appreciate their efforts and inspire productivity in the workplace.
This easy-access cooler bag is a great promotional option, as you can screen print your business logo on the front. Made of durable 600D polyester and PVC, it has foil-laminated PE foam insulation to retain the temperature of its contents.
Its easy-access top compartment makes it a breeze to find what you need. It has a zippered main compartment to keep everything in place. The front pocket with a secure hook and loop closure provides extra storage. It also has a detachable and adjustable shoulder strap for portability.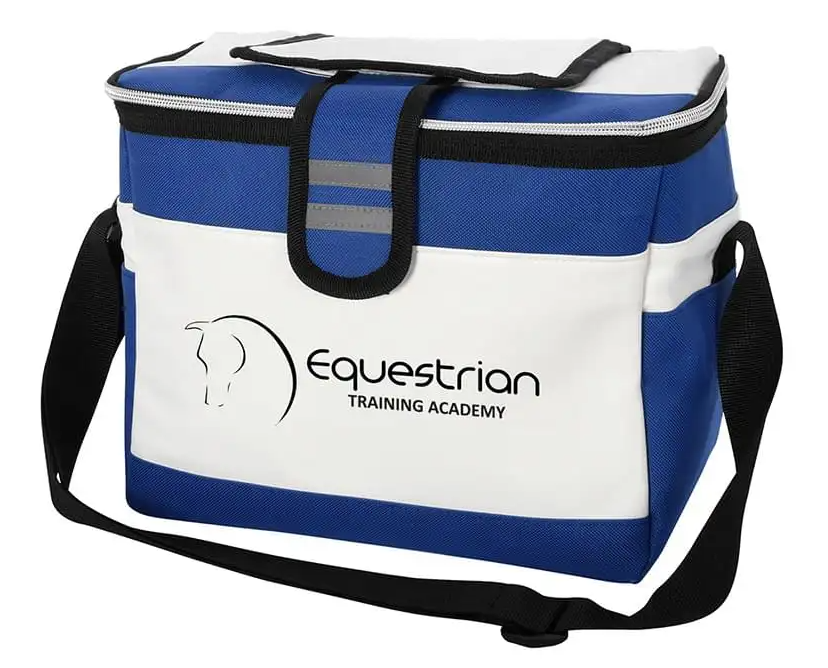 Conclusion
Summer corporate gifts are a great way to maximize your branding opportunities. Use summer swag 2023 product ideas from iPromo to boost your brand visibility and create new and loyal customers and employees. You can also check out other promotional items like bags, electronics, water bottles, stationery, and more from iPromo. Explore them on our site or give us a call at 888-994-7766 to get started on your summer swag project.