21 of the Top Corporate Gifts for 2021
Corporate gifts are a great way to show your appreciation for the people who help make your business run smoothly and those loyal clients. It's important to take time and put thought into selecting great corporate gifts that your recipients will love, and these are all customizable with your logo to add that extra branding impression. Here are 21 of the best corporate gifts trending this year that your recipients will appreciate the thoughtfulness and usefulness of them.
This four-in-one gift set comes with everything you need to enjoy your wine. It includes a pourer with a stopper, a cone shape stopper, a corkscrew, and a drop collar. These items are made from a durable zinc alloy, and the leather is all vegan. Add your logo to the top of the leather case for a classy impression.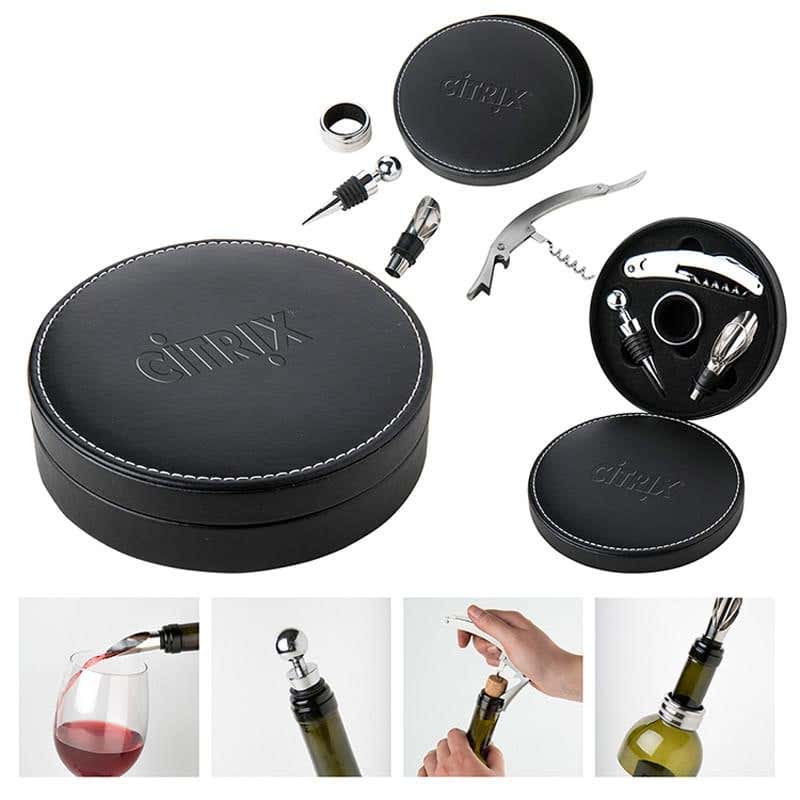 One of the most durable and fully functional hard case made today. It's expandable and features a handy front pocket. Furthermore, the double-turning wheels enable it to move in any direction. This case is made from the same material as lifesaving armor, Nascar cars, and NFL protective gear. Your valuables will be safe in this carry-on.
This is the perfect gift for anyone with a sweet tooth. Making delicious and comforting hot chocolate has never been easier. They can simply toss the chocolate bomb into a mug and pour 10oz of hot milk on top of it. Before they know it, they'll have marshmallows floating to the surface of their yummy beverage. Imprint your logo on the top of the box for a fun branding impression.
Without question, this reusable notebook should be on your corporate gift list. The included Pilot Frixion pen will help you write your notes with ease, and with the simple wipe of a damp cloth, your book will be ready to use again. You can use the RocketBook app to upload your notes to the cloud so that you can be organized on the go.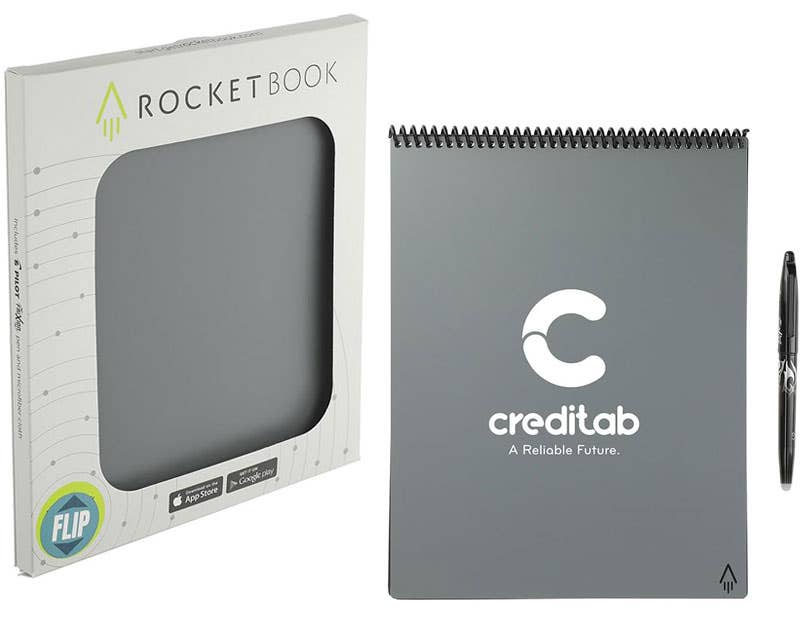 Whether their drink of choice is a margarita or a martini, this tumbler is a perfect gift for anyone who likes to keep their drinks chilled. This tumbler will keep your drinks cold and prevent dilution, so the drink will stay as fresh as when it was made until it's all gone.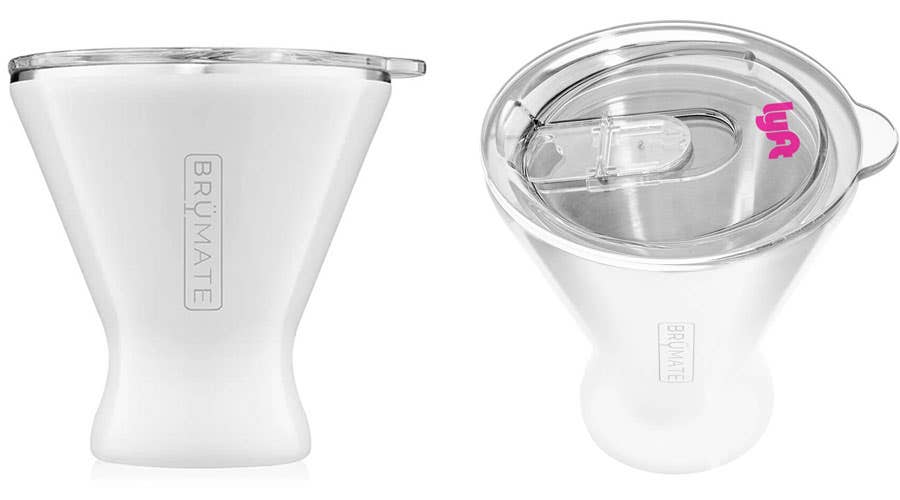 Popl is the trend sweeping social media, making it the ideal time to use it as a corporate gift. This device allows people to exchange information with a tap of their phones. You can eliminate the need for business cards with a well-programmed Popl. It's a great way to boost your brand awareness.
This box comes chock full of great items to put a smile on anyone's face all customizable with your logo. The Ultra Plush Blanket is a fantastic way to get nice and cozy. The 20oz Arctic Zone Tumbler keeps beverages hot or cold for hours. The wireless charging Journalbook helps you plan your day and charge your devices. Finally, the three-in-one charging cable is another handy tool for device charging.
This is a game that we're all familiar with, which is why it makes such a great corporate gift. Give people something to do in the break room, all while your logo is prominently displayed on the front.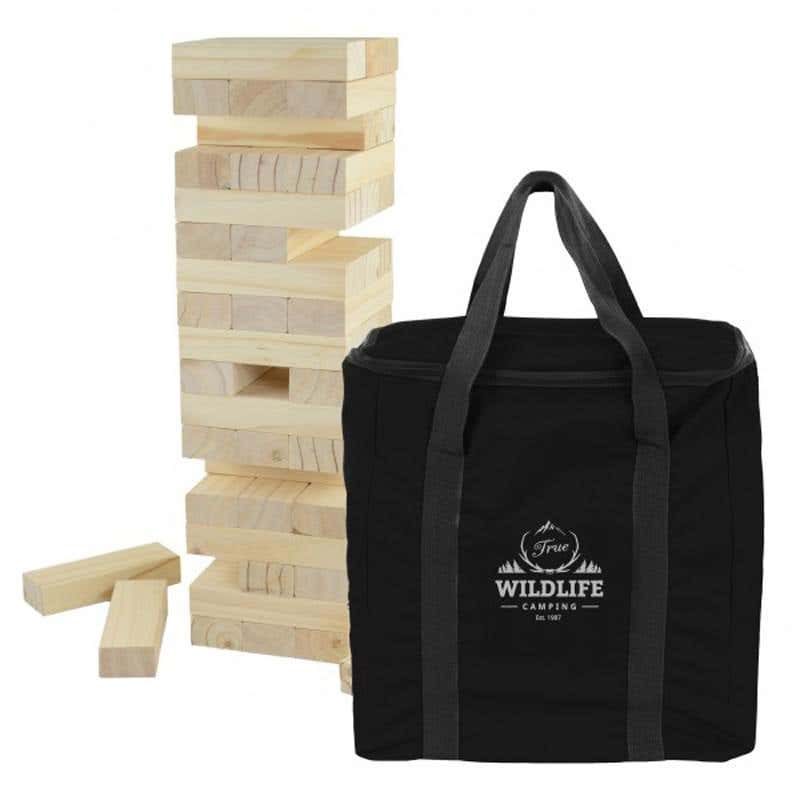 We can all use another pair of socks, and the people on your gift list are no different. When they try out these comfy socks, they'll be feeling goodwill towards you. Your logo will be displayed on the sock packaging wrap, so you'll make a great impression on a super comfy and useful gift. Finally, Bombas will donate a pair to a homeless shelter for every pair of socks purchased, as socks are their most requested item.
These make an awesome gift because many of us struggle to stay hydrated. With a smart water bottle and hydration track app, that problem is a thing of the past. Smart sensors determine when the water is being consumed and automatically add it to your app. This really is one of the best corporate gifts simply due to its practicality and long-term usage.
These Turkish towels make a great gift for any beachgoers on your list. They look good enough to be used as a blanket, but they also make a fantastic beach towel. They're made from high-quality, sustainable cotton, and they're designed to last. Add you logo patch to the corner of the blanket to create a subtle reminder of where they got this warm and stylish blanket from.
This smart speaker makes the perfect office corporate gift. Employees can either use it in the office as a speaker or smart device. Or they can take it home and set it up for a smart home experience. Best of all, it's branded with your logo!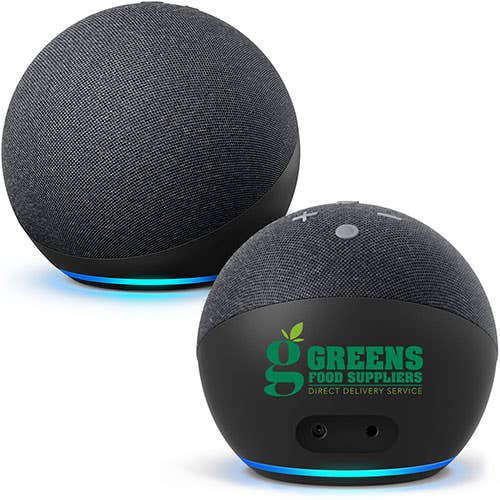 Let's be honest. We all lose important items from time to time. Now with the Chipolo item finder, it's a breeze to find keys and whatever other things people find themselves losing. What could make for a better corporate gift than saving people from that experience? And when they find their keys, full of relief, they'll see your logo and be thankful for your thoughtfulness.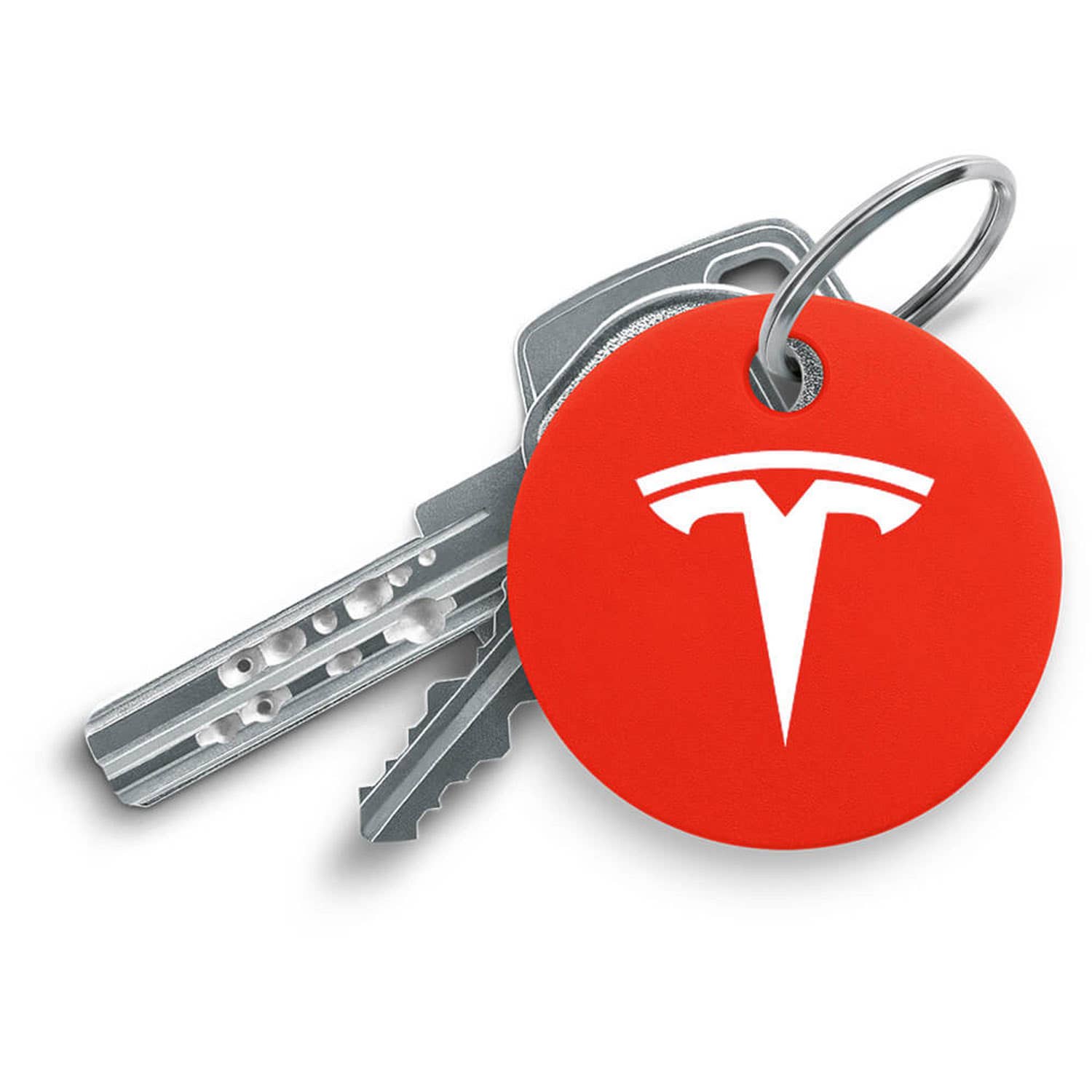 Many of us love to relax after a long day with a nice glass of wine. This generously sized glass is great for swirling or pouring a bigger share. The silicone grip helps to prevent slippage-related accidents. Your logo will look great displayed prominently on the front of both the cups.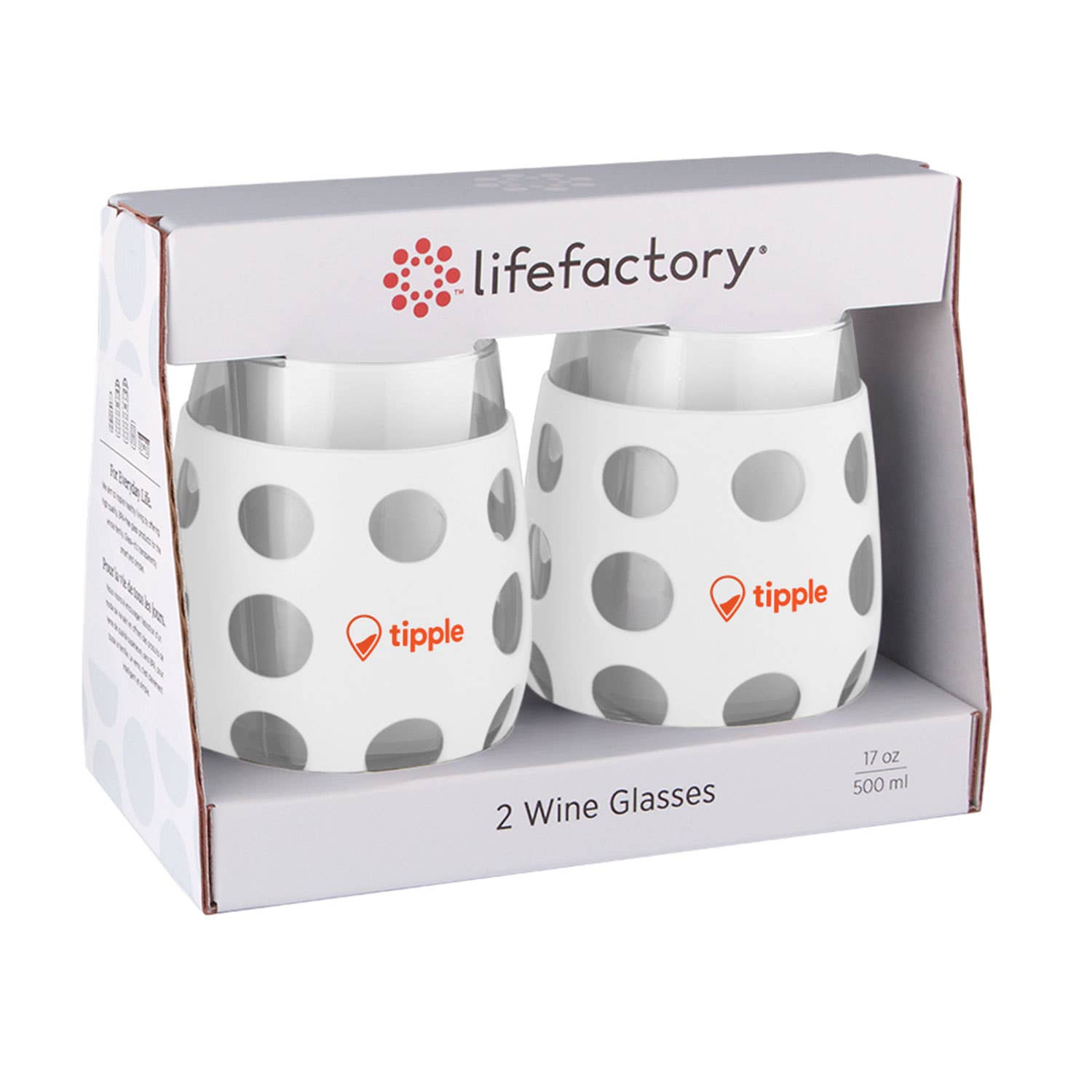 If you're looking to give a gift to the more outdoorsy type, then look no further than the basecamp hammock. These hammocks are lightweight and durable, which makes them great for travelling and setting up camp. Your logo can be printed on the side bag for a great branding touch.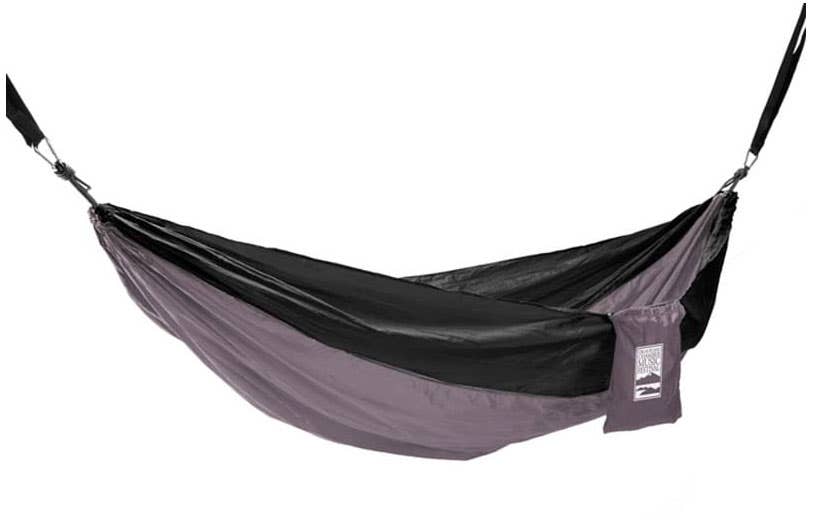 This smart mug is an ideal corporate gift. This mug allows you to set your precise drinking temperature and keeps it there for up to an hour and a half or all day if you leave it on the coaster. Your logo is perfectly displayed on the outside of the mug to be remembered everyday that it's used.
This is a fantastic gift for the more active people on your list. This hydration pack is perfectly suited for long trips outdoors with its 2.5L capacity. Furthermore, 1% of the profits will be donated to eco-friendly non-profits.
This BRAGbox includes a half-zip pullover, wireless earbuds with a case, and a laptop video light. It's got a little something for everyone, and it's an excellent addition to your corporate gift list. Even better, each item can be customized with your logo including the outside of the box and the card included.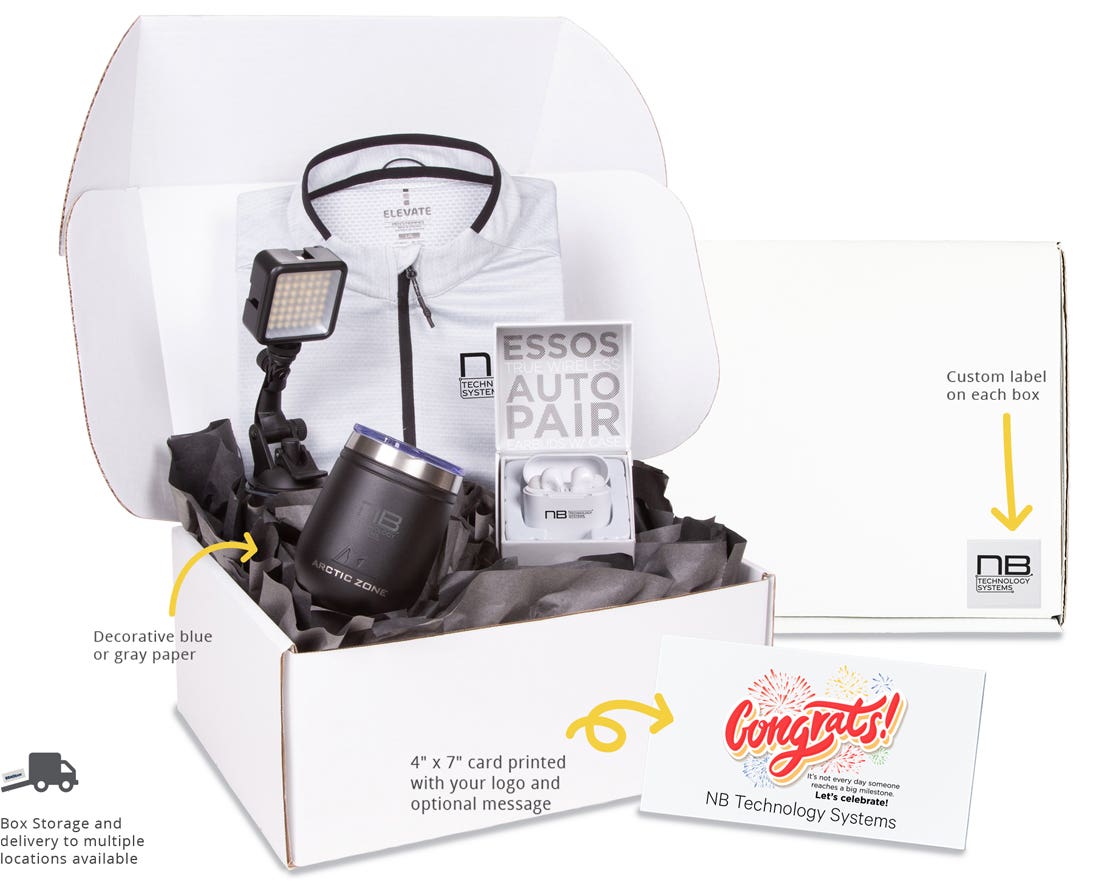 AirPods are a hot ticket item, so gifting them branded with your logo is an excellent way to tie your brand and the Apple clout together. Plus, they'll get a ton of practical use, making these a must-have for anybody looking for the ultimate corporate gift.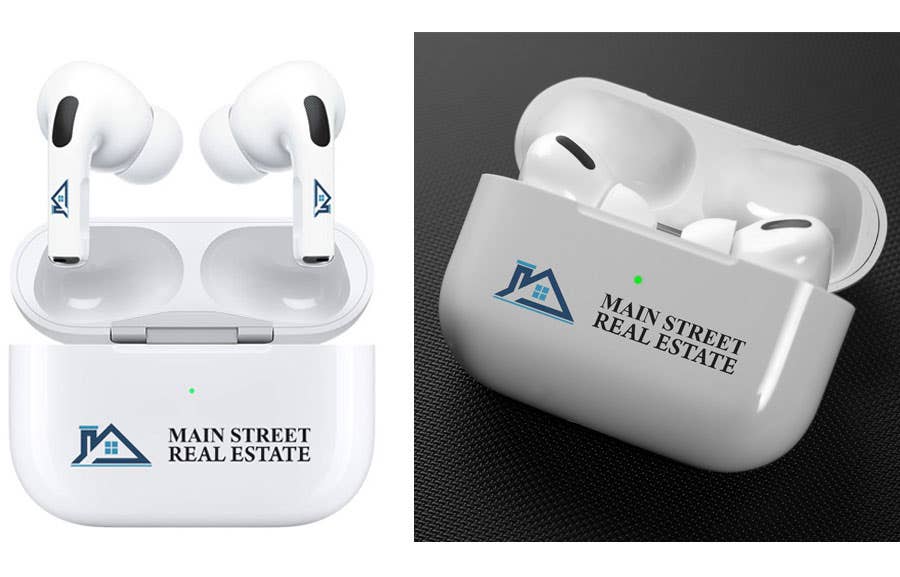 For the cocktail connoisseur on your list, offer this excellent mixologist gift set. It includes a custom engraved jigger with your logo, so you can make impressions while they make drinks.
This makes an excellent gift to help people experience a bit of bonfire magic right on their balconies. This personal fireplace burns using isopropyl alcohol and has a 45-60 minute burn time. Your logo is etched into the side of the fireplace to create a very unique branding look that your recipients will enjoy every time it's used.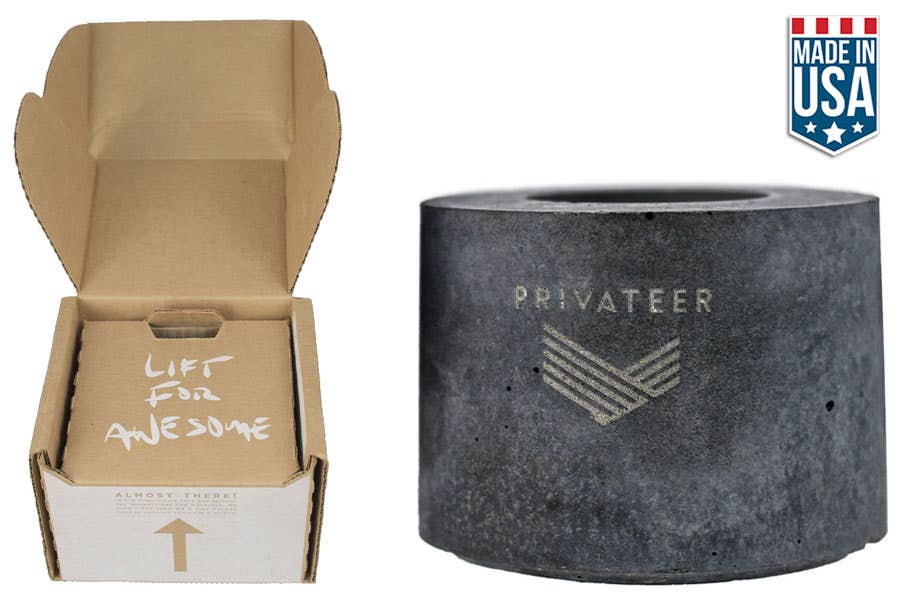 Any of these gift ideas will be sure to make an impression! But if you're looking for even more options, be sure to check out our entire collection of thoughtful, useful and impactful corporate gifts from iPromo. Contact us for a quick quote and a free virtual preview of your logo on any of our great gift options.