7 Must-Have Small Business Promotional Items To Grow Your Brand
Our curated selection of small business promotional products will help engage your loyal and expanding client base with impactful swag to continue growing your brand awareness.
Here's Why Small Business Promotional Items Simply Work
It is no secret that small business owners have to work hard to stay on top. Aside from the long hours, most small business owners don't have the collateral to fall back on when things get tough, and this is one of the main reasons that over half of small business startups fail within their first four years of operation.
However, there is no need to let those numbers get you down. The secret to being able to weather all those inevitable ebbs and flows and grow your business is to build up a loyal client base, and this is why small business promotional items are so crucial to helping smaller-scale enterprises to secure the support they need to stay on top.
---
---
So, why are we being size specific? Well, to put it quite simply, branded promotional swag is the most effective form of advertising out there, both in terms of generating positive impressions for your brand and in terms of cost-effectiveness. Those are two qualities any small business owner can appreciate. Likewise, these types of products are not only tangible in a way that will really help to put your name on the map, but they are also the type of thing that people actually like receiving.
Don't take our word for it though. Studies have shown that receiving branded merchandise like small business promotional items is more likely to cause people to have positive feelings, and when people receive something that makes them feel good, they are also much more likely to want to return the favor.

This is why promotional small business promotional items are such an essential tool for startups and small businesses to mobilize. The fact is, custom branded giveaways work, and they do so in a way that will help you build on and expand the loyal base that you need to thrive while continuing to drum up positive awareness of your brand.
So the next question is, what are the top small business promotional items that people actually want to receive? Read on to find out.
The Best Branded Merchandise for Small Businesses
Looking for the types of swag that will really help your small business stand out? Here are some surefire crowd-pleasers to start with.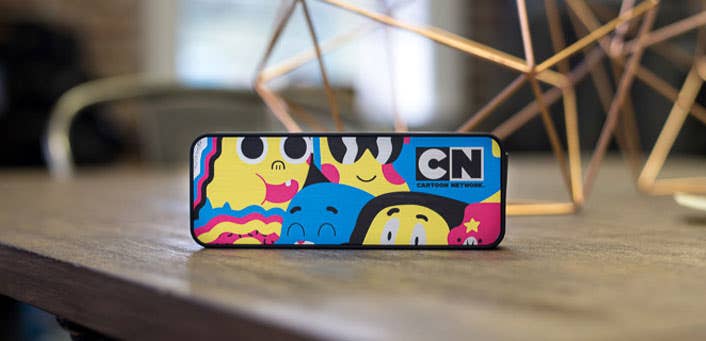 1. Multi-function Tech Gadgets
It is no secret that in terms of small business promotional items, tech gadgets are all the rage. However, why not take it to the next level and combine multifunctional convenience with those in-demand tech products like Bluetooth speakers, portable phone chargers and USB flash drives that everybody already wants to receive.
For example, check out this Evrybox Charger and Speaker combo. This rocking portable sound system will also charge your phone on the fly with a 4400 mAh power source. Talk about doing it all! In today's busy world, these multi-function tech goodies are the perfect gift type of gift for people on the go.
---
2. Custom Water Bottles
When it comes to the top small business promotional items, classic drinkware like coffee mugs and glasses are always in, mostly because these are the types of things that almost anybody can use around the house.
However, if you really want to nail it, one thing that people are really into these days is custom water bottles. The fact is that everybody drinks water, and in today's fast-paced world, this type of highly portable and highly practical product is totally indispensable. These cool bottles not only come in a full range of styles and colors to help you lock down the perfect look and feel for your branded logo, but you also get the opportunity to team up with top brands like Camelbak.
People love receiving the types of brands that have already established themselves with a reputation for quality, and this nifty 25 oz Camelbak Chute Bottle is the perfect example. Featuring impressive shatter, stain and odor resistant technology, it will magnetically latch on to its own cap while in use. Even better, you only have to order 24 items to qualify. This is the type of gift that will not only go everywhere, but that people will be proud to show off, and this means all the more positive impressions for your full-color or screen-printed logo design.
---
3. Branded Travel Mugs
Speaking of on-the-go drinkware, other custom items that are sure to help keep your name on people's lips are travel mugs and tumblers. After all, these types of products are designed to be taken on the go, and this means all the more exposure and positive impressions that you really need to establish your brand.
Once again, we can offer you the chance to team with the best of the best. For instance, check out this YETI 18oz Rambler Bottle. Available in your choice of five cool color picks, YETI is the brand that everybody wants to get their hands on, and this product is no exception. It is crafted from high-quality kitchen-grade stainless steel that won't break or scuff, and its vacuum seal technology will keep beverages and hot or as cold as you want them. The best part is that this take-anywhere rambler is completely fade-resistant, meaning your logo will stand the test of time along with this exceptional product.
That said, we have plenty of highly affordable alternatives as well, so rest assured that we can find the perfect product to fit your brand and your budget.
---
4. Outdoor Swag
When it comes to 2020 and beyond, outdoor is in and more and more people are starting to reap all those wonderful health benefits that come with living an outdoor lifestyle. Take, for example, this cool Koozie Camp Cook Set. This thoughtful ten-piece set comes with all the cookware that anybody needs to cook over an open fire, which all folds conveniently into a handy portable travel bag emblazoned with your logo.
Or how about this Mighty Mate Take Everywhere Cooler? Suitable for a rugged outdoor excursion or the boardroom, these types of versatile small business promotional items are a sure shot when it comes to maximizing exposure.
---
5. Reusable Totes
Everybody loves having a tote bag around. Not only are they small enough to fit conveniently inside other bags when not in use, but they are also durable and convenient enough to carry almost anything. Even better, they help reduce the use of plastic bags, and sustainability for the future is something that almost anybody can get behind.
This Cotton Canvas Grocery Tote features an understated design scheme that lets your logo stand out front and center while offering plenty of convenient storage capacity. Meanwhile, drawstring bags are another smart lightweight pick, as are classic backpacks.
---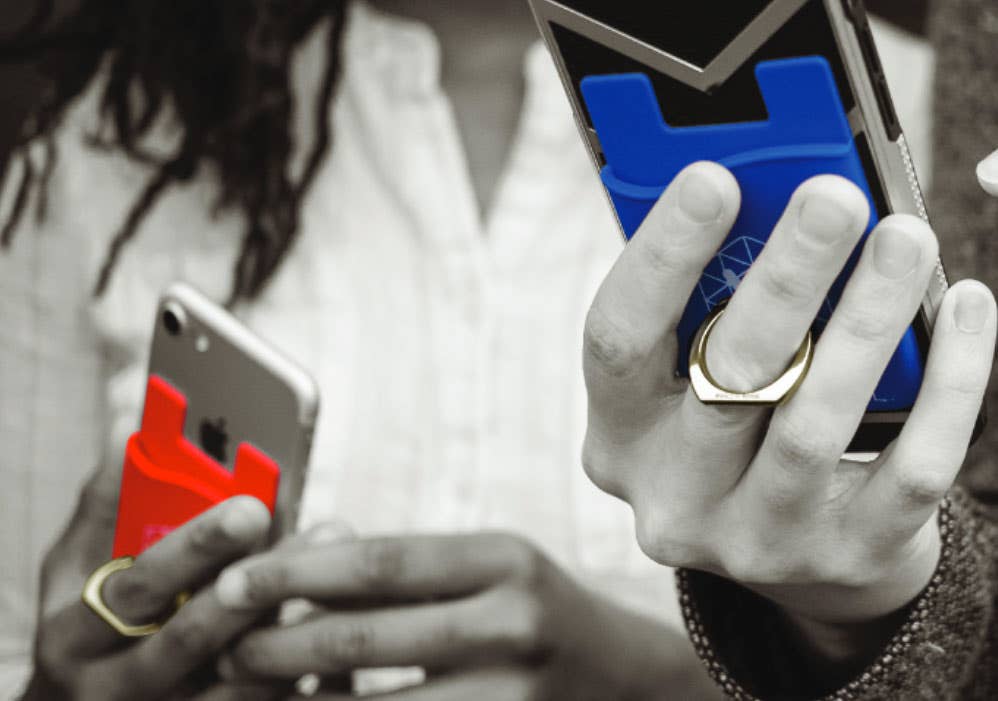 6. Mobile Accessories
In the age of almost ubiquitous wireless portable technology, people love receiving the type of branded small business promotional items that will help make their lives easier. This is why promotional mobile accessories are so hot right now, and the popularity of these types of products will probably only increase as on-the-go technology becomes increasingly prevalent.
Smartphone accessories like Popsockets and this iStrap Mobile Phone Stand are a great way to get your name out there and get noticed, as are portable phone wallets. For instance, this Smart Wallet with Flexible Stand hits two birds with one stone, and as such, is bound to be a hit.
---
7. Bluetooth Headphones and Earbuds
Almost nobody will say no to a pair of high-quality headphones or custom earbuds.
Having the ability to listen to music, podcasts or phone calls on the fly is absolutely indispensable as people navigate the world these days, and it also means that wherever these highly portable products will go, your branded logo will follow. These Cadence Bluetooth Headphones deliver great sound while giving the user the convenient controls they need to manage their input are a surefire way to impress any client or partner.
Meanwhile, these Micro True Wireless Earbuds and Powercase are designed to deliver lightweight high-quality sound and even come with their own portable charging case. For anybody who really wants to impress though, these Custom Apple Airpods are the way to go. They might be a splurge, but they are also the type of investment that will pay off in helping you lock down a valuable client or corporate partner for life.
---
When It Comes to Small Business Promotional Items, We Have You Covered
When it comes to choosing from our amazing selection of small business promotional items, we promise that making the decision will be the hardest part.
Our convenient online tools make it easy to nail down the look and design that you really need to reflect your brand, and you can always contact us for a free product sample. Even better, we have a huge selection of custom products that can be designed just for you, so don't hesitate to reach out and find out more about what we have in store.
After all, we understand that when it comes to growing your small business, brand representation is everything, and that is why we are here to help you get it right.