Best Promotional Merchandise Ideas For Creative Companies
Designing and giving out promotional merchandise is a great marketing strategy for any company. These efforts will dramatically improve a brand's advertising initiatives by generating greater exposure, building better customer relationships and increasing brand loyalty. But what type of merchandise could you give out if you're a creative company and want to stand out with your marketing efforts?
Why Promotional Merchandise is Important for Creative Companies
Greater Exposure, Recognition, and Recall
For any company, promotional items are good for gaining exposure and helping consumers recognize your brand. Once they become familiar enough with your brand they will start recalling it when the category comes to mind, which is a huge benefit for generating demand. People will come to you and request your business.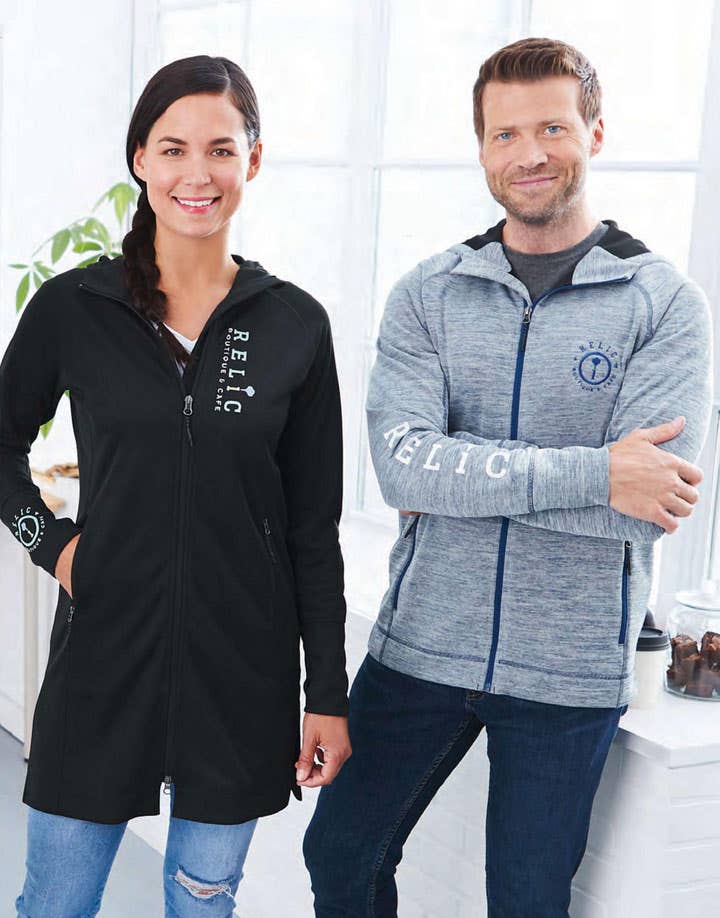 Showcase Your Brand's Personality
Promotional merchandise will showcase your brand, as well as its unique culture and personality. This is an opportunity to create fun and exciting products that you love and showcase the brand to make it stand out, so make the designs fun and exciting!
According to the Advertising Specialty Institute (ASI), 42% of consumers have reported experiencing positive feelings towards advertisers with environmentally friendly products. There's a huge movement towards eco-friendly products that many brands are following, if you can make your products out of materials that aren't harmful to the environment, you'll be at a huge advantage.
Most importantly, if you're a creative company then you'll want to create the best promotional merchandise to show off your brand and really make yourself stand out. You want people to like your products enough to use them regularly and show them off in public, so what are some creative promotional products ideas that could be suitable for you?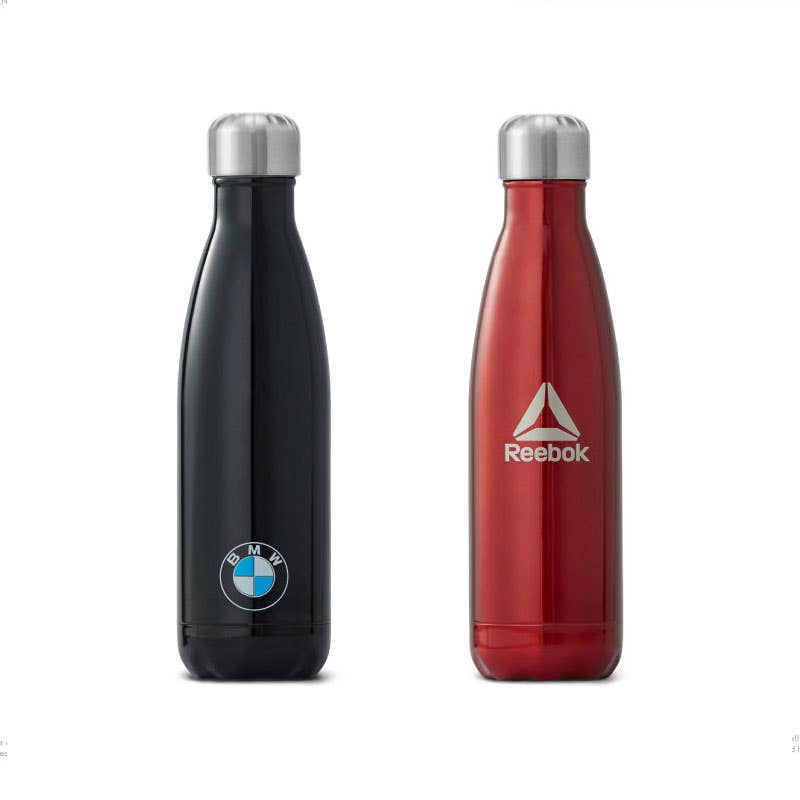 1. Aluminium Water Bottles
Drinkware is one of the most popular promotional items, and aluminum bottles can be used to keep your water cold. Take advantage of the fact that 78% of consumers own promotional drinkware and create a bottle design that showcases your brand's personality and aesthetic. You can incorporate matching colors, fonts and a design that really shows the aspects of your brand that you want to put out there. Make your bottle fun and unique – or trendy and stylish, so people start asking you recipients where they're from! Word-of-mouth is a powerful marketing strategy.
---
2. Ceramic Coffee Mugs
As consumers are becoming more environmentally-focused, it's important for marketers to keep up with emerging trends and adapt to them. Ceramic coffee mugs, for example, are becoming increasingly common for coffee-drinkers looking to replace disposable plastic cups. Giving out reusable coffee mugs with your brand and logo shows that not only are you on top of trends, but you're offering something special and valuable. These can be taken to work, school, or wherever consumers are going.
---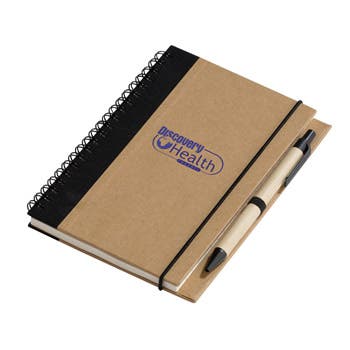 3. Eco-Friendly Notebooks
Notebooks and journals are popular promotional ideas. They're simple, they're portable, and they're used by many consumers for a variety of different purposes. When you bump it up a notch and make them eco-friendly out of recyclable materials like cardboard or cork, you're only going to make your products even more attractive and valuable to consumers. Keep in mind that notebooks can generate great exposure when university students take them out in big lectures or employees use them in the workplace.
---
4. Custom Frisbees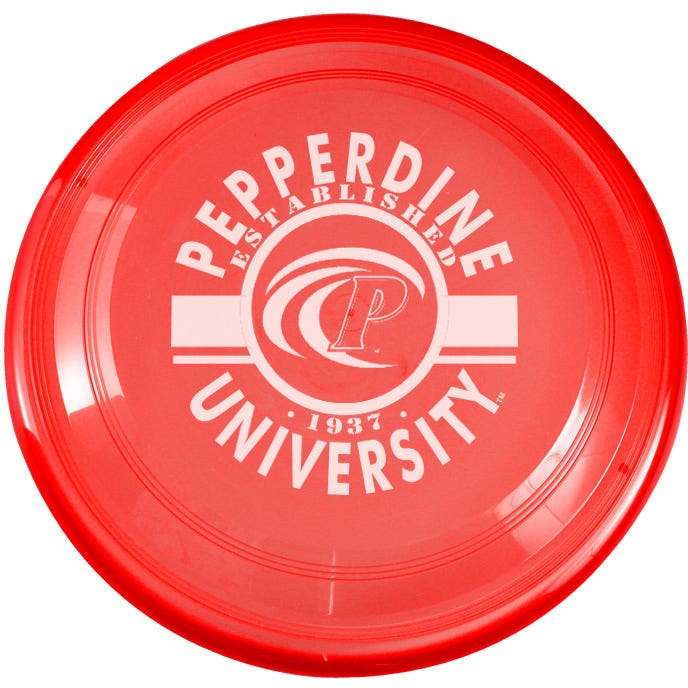 Frisbees are one of the most fun promotional items you can give out. While nobody actually needs them, they're a good way to have fun, connect with others and get some exercise. Because the game requires multiple players, the disk will be exposed to more than one person. Design it to match your brand's color and include the logo and name wide and clear, so it can be seen mid-game.
---
5. Bright Branded Apparel
According to the ASI, 69% of consumers report owning promotional headwear and one-third of men wear theirs on a weekly basis. Whether they're hats, t-shirts or hoodies, make sure they match your brand's style and unique personality. Bright colors are likely to catch people's attention and interest. It's also a good idea to make them trendy and form-fitting so that consumers feel comfortable and confident wearing them regularly.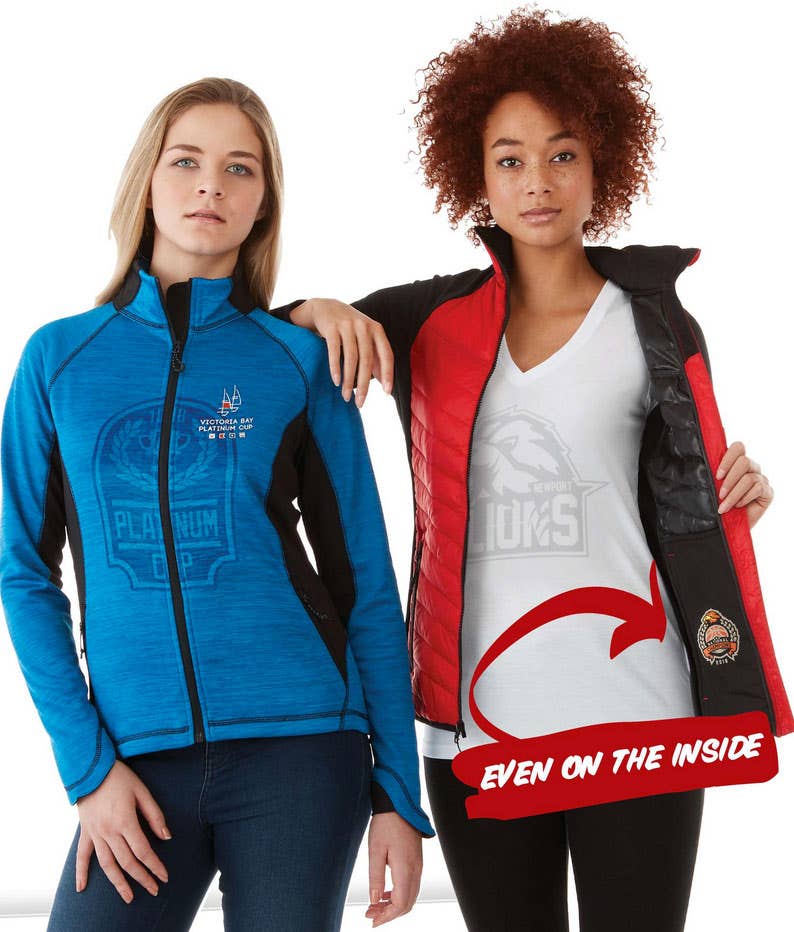 ---
6. Reusable Stainless Steel Straws
Reusable straws can go great with bottles that are designed for cold drinks. Whether consumers are making drinks on their own at home, using promotional drinkware that you created, or heading to Starbucks, reusable straws are a great way to ditch disposable plastic straws and help make the earth more environmentally-friendly. Consumers also should be able to wash and clean the straws so they can continue to use them.
---
7. Custom Bags
Tote bags, backpacks, drawstring bags or whichever you have noticed are in style can be a good idea. Consumers take these everywhere – work, school, shopping, traveling, and even just going to the store, so they'll gain a lot of exposure.
Make them bright in color so they catch your eye – if that matches your branding. Keep in mind that 73% of consumers have reported owning promotional bags and they are kept an average of 11 months – so design them well! You can add designs that compliment your brand's personality and enhance the theme.
---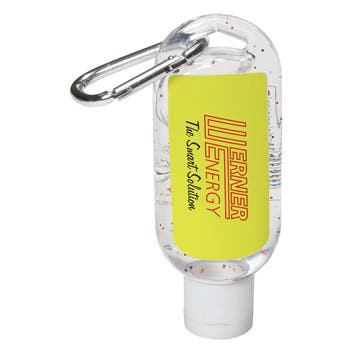 8. Hand Sanitizers
Hand sanitizers are creative promotional items because they're unexpected. People often use them before eating when they're out in public at a restaurant, mall, park, or anywhere when they can't directly wash their hands. You can make sprays, gels, or lotions that match your branding scheme and add protective cases with hooks on them. Design a nice picture for the front bottle and add a scent to the sanitizer if you want it.
---
9. Branded Phone Wallet or Holders
Phone accessories are a good idea because people take their phones everywhere with them. It's rare for people to even leave the house without their phones nowadays, so make the most out of that by designing promotional phone accessories that are aesthetically pleasing, stand out, and showcase your brand well. Add some designs that you think fit. Just don't forget to add your logo and name!
---
10. Rubik's Cubes
Rubik's cubes aren't necessary essentials to have, but they're fun and entertaining. People can take these to work, school, or anywhere where they'll want some entertainment. You can make them colorful or match your branding scheme, and place your logo and brand name in the middle or on every square. They're also awesome – not a lot of companies offer Rubik's cubes as giveaways.
---
11. USB Flash Drives
While this one may not seem like much fun initially, USB sticks don't have to be boring. Create a unique design on the stick to bring life to the USB, incorporating your brand name, logo, color scheme and whatever design you believe best suits the style. USB flash drives are always needed to store and transfer files in a secure way, so the utility factor is there.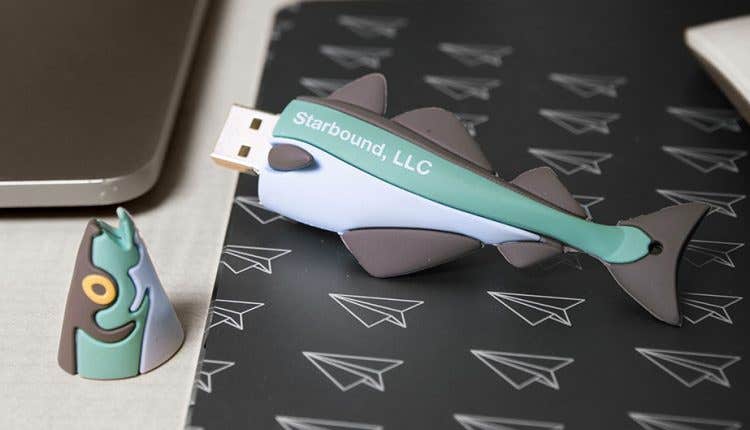 ---
12. Virtual Reality Glasses
Virtual reality glasses are a cool form of promotional merchandise that consumers will love. Virtual reality is becoming one of the biggest applications in computer technology and it's used in a variety of industries. It's a fun giveaway that consumers might use for gaming purposes as it's popular in that sector. They don't have to be expensive, either! You can find this promotional merchandise for cheap prices.
Why these Items Are Great for Promotions
While some of these items are more unique than others, they're all easy to carry around, have good use to them, and can help your brand gain a lot of exposure. Get creative with the colors and designs but also make sure you match your branding scheme so that people want to use them. Keep in mind that utility and quality are the greatest factors for using promotional items, so you want to make sure they can be used regularly and will last consumers a long time.
Costs
While the costs will vary depending on the items you choose, there is a lot of promotional merchandise at cheap prices out there. You can find pens that are under $1, selfie sticks for $3, and power banks for less than $8.
If you're searching for promotional merchandise companies with the best promotional merchandise at cheap prices, check out our page. We offer a variety of products in different styles and sizes that you can choose from to customize your brand and design personalized logo promotional merchandise. Our efforts are focused on helping you create the best promotional items for your brand.