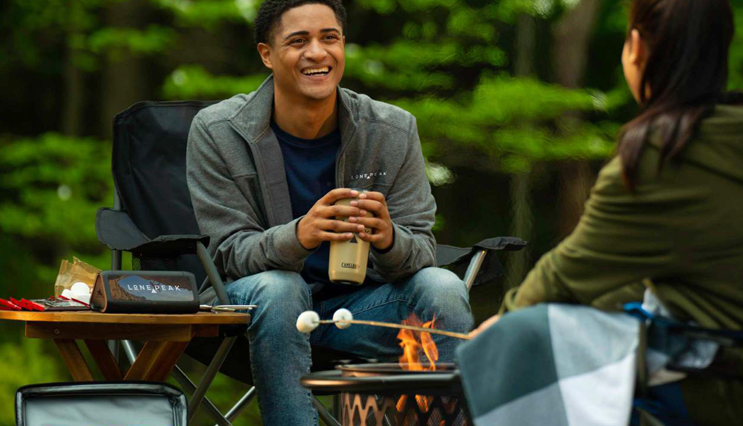 Company Merchandise Ideas to Put Your Logo on in 2023
Whether you are managing a fortune 500 company or a small organization, you know that your company's logo is crucial to your branding and reputation. Your company's logo is the visual expression and representation of your business's identity, closely associated with the company name and the service or product that you're offering.
Promotional merchandise or company branded merchandise, such as drinkware, apparel, and outdoor gear, can be a powerful and effective way to increase brand awareness and customer loyalty. Promotional products or company merchandise can also act as a lasting reminder of who you are to your customers or other recipients.
Company Merchandise and Promotional Products Matter
People love stuff and that includes your customers and prospective customers. However, people do not just love stuff or things for the sake of it—they love things and products they have an emotional attachment to. And this is exactly what excellent merchandise branding does.
Think about that band t-shirt you purchased at your favorite concert. While that t-shirt might not be considerably different from a cheaper, store-bought one, it is special to you. That t-shirt reminds you of that fantastic concert and when you put it on, it tells the world about your experiences and tastes. Essentially, the t-shirt brands you—merchandise can easily turn you into a grassroots brand ambassador. Unlike other methods of promotion, customers have ongoing contact with branded merchandise or promotional products.
From having your company logo across your products to make your brand unique and memorable to promotional items, such as pens and notebooks, to spread the word, to company merchandise for your most loyal followers, having bespoke company logo merchandise that screams your brand name is an amazing and effective way to connect with your target audience.
What is Branded Merchandise?
You will see examples of branded merchandise and promotional products everywhere. Branded merchandise is any product with:
A company logo
A brand name. or
A motto
So, if you see a company logo printed, embroidered, or engraved on any product, this item is deemed branded merchandise.
Branded merch is often used as promotional material at seminars and conventions. However, companies like Google and YouTube sell their branded merchandise and products in their offices and online. The intent of branding a product with a logo or name is to advertise and promote a company and to increase brand awareness.
Business owners and marketers know that using high-quality promotional products with their brand logo is an excellent way to promote their brand and business.
Any branding professional or marketer will tell you that a memorable and eye-catching logo is vital to increasing brand awareness. However, a great marketer will go a step further and suggest that putting that company logo on promotional products and items, such as tote bags, to use as giveaways is the most effective way to make the most of it and impress your customers.
But how do you choose the most suitable promotional merchandise or promotional products for your business? This is where merchandising solution companies can help.
According to the British Promotional Merchandise Association, it is vital to make sure that your merchandise is unique, usable, personalized, and of good quality.
Company Merchandise Ideas to Put Your Logo on This Year
Whether you want to craft an onboarding pack for remote new starters or delight your event attendees with a host of fantastic goodies, here are some cool and unique branded merchandise ideas and tips that will give you plenty of inspiration to ensure you leave a lasting and positive impression.
Branded Tote Bags
Promotional tote bags will carry your company logo everywhere. Branded tote bags make excellent gifts and daily wear accessories since they are both functional and user-friendly. If you are looking for the smartest and most popular branded swag items, you will not go wrong with branded tote bags.
These tote bags have the unique power to tell your brand's story for many years to come. Now that many shops and supermarkets charge for single-use plastic bags, branded tote bags are increasingly popular and useful.
Many individuals carry tote bags with them daily. This offers the best opportunity to get your brand out there and seen by people. The best thing is that you can reach people you have never marketed to before with a uniquely designed customized tote bag.
Make sure that you choose a tote bag that will:
Last a long time
Looks great with your custom company logo printed across it
When designing a branded tote bag, you should consider using bold colors and fonts to make the bag stand out. You can work with company merchandise vendors to design custom tote bags that are ideal for promotional activities, as business gifts, or for raising awareness of a cause.
Branded Power Banks
Power banks are now essential accessories. Portable branded power banks are an innovative and modern form of company merchandise that offers the recipient a product that they will value and use frequently. You may know that tech-based promotional products, such as USBs, are becoming a popular choice for many companies. This is simply because they go hand in hand with customers' fast-paced and tech-oriented lifestyles.
Branded power banks, especially portable and compact power banks, are an excellent choice as a promotional item or giveaway because they're useful, sleek, and portable, and keep your customers connected and on the move.
Your customers will repeatedly see your company logo and brand message, reinforcing and strengthening your brand image. Also, recipients can share their promotional power banks with friends and family, considerably increasing the number of impressions.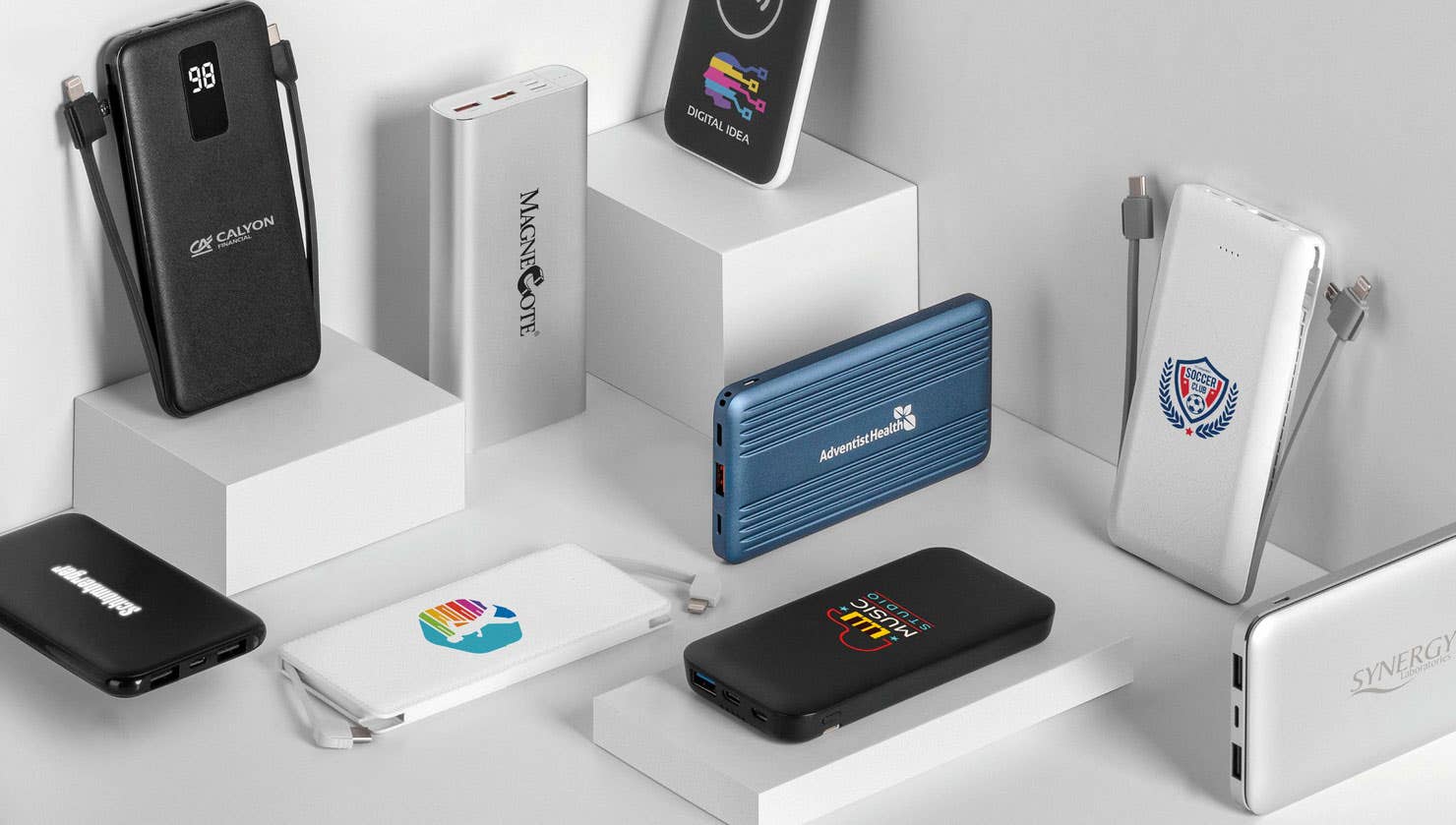 Custom Hoodies
Branded sweatshirts and hoodies are perfect choices when it comes to promotional attire and clothing, because of their diversity and flexibility. Have you noticed a proliferation of non-fashion-related companies and brands launching and advertising their own branded clothing?
If so, you are on to something. A single scroll on social media and you will surely land on sweatshirts, t-shirts, dad hats, and other accessories created by beauty and wellness brands, marketing firms, and gyms.
Hoodies have always been popular due to the comfort they offer. Sweatshirts and hoodies with your company logo, name, or interesting captions can be an excellent way to connect with prospective customers. You may also give them to first-time customers as freebies to turn them into loyal customers.
Eco-Friendly Promotional Products
A good eco-friendly or sustainable product is made with wildlife, earth, and humanity in mind. These products have little or no impact on carbon emissions, are often derived from plant-based materials are longer-lasting than single-use plastic items.
iPromo carries and promotes a large selection of sustainable and eco-friendly promotional products, such as pullover hooded sweatshirts and re-fleece hoodies.
Choose from the company's wide range of eco-friendly and sustainable promotional products, such as wine bottle glasses, biodegradable and recycled promotional gifts, and items to demonstrate your commitment to the environment.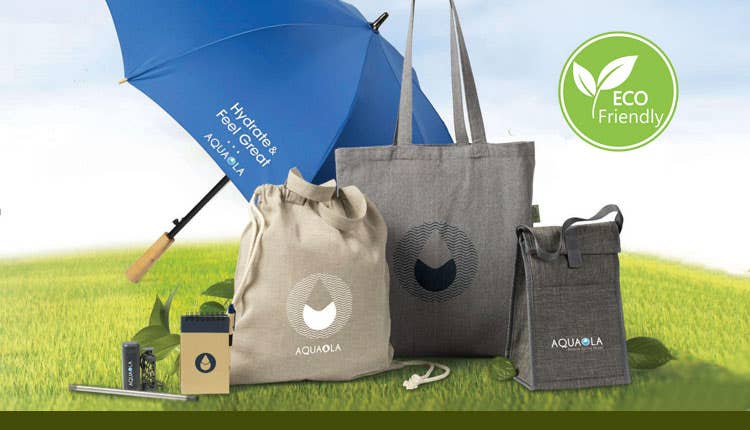 Promotional Coffee Mugs
Branded ceramic coffee mugs are highly effective and efficient at promoting your company brand – everybody loves a cuppa!
Custom coffee mugs are consistently one of the hottest promo products worldwide. Depending on your needs and budget, you will find a variety of customized coffee cups and mug styles on the market. They are an excellent way to represent your brand at trade shows, exhibitions, and trade events and make useful and attractive promotional giveaways.
When handing out hot beverages and refreshments at your event, make sure that all your visitors take away some valuable, personalized swag with them while hydrating. What is better than sitting down for a coffee with a prospective client? A free customized mug for that coffee!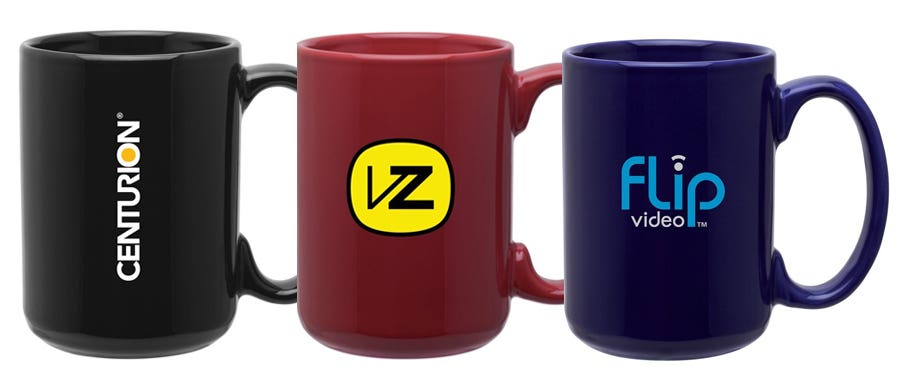 Gifts That Give Back
Reward clients and employees with meaningful and sustainable wireless surround speakers, stainless steel bottles, and portable chargers that make a difference.
Whether you're planning your next cause marketing campaign or looking for employee appreciation gifts, your business can bring deeper meaning to your next promotional giveaway with sustainable gifts, such as recycled blankets and insulated water bottles, which not only help the planet but also show that your company is socially responsible and purpose-driven.
Custom AirPods
Like branded power banks, custom AirPods are a desirable product many people have not gotten around to purchasing yet. This makes them an ideal choice for giveaway packs and onboarding packs.
Also, as so many people are using smartphones these days, custom AirPods have become essential in everyday life. Not only do these products allow customers to listen to their favorite tracks on demand, but they also provide unlimited advertising benefits to your company.
Custom AirPods with your name or logo can help boost your brand in many ways. As most users will take these products with them while traveling or on trips with friends and family, you will get a little brand-awareness boost as well as word-of-mouth appreciation from the recipient.
Custom Tumblers
You will never go wrong with a promotional custom tumbler. Custom tumblers are a leading product for businesses and companies seeking valuable branding. You can hand them out at parties, sporting events, or conventions.
Not only will you leave a great and lasting impression on the person receiving the custom tumbler, but you will also benefit from brand exposure when they are on the move.
Custom Bluetooth Trackers
Bluetooth trackers are small electronic devices that use Bluetooth technology to communicate with other Bluetooth-enabled devices such as smartphones, tablets, or laptops. They are designed to help you locate lost or misplaced items such as keys, wallets, or bags.
Bluetooth trackers work by connecting to an app on your smartphone or other Bluetooth-enabled devices. When you lose an item, you can use the app to locate it by sending a signal to the tracker. The tracker will beep or flash, allowing you to find it easily.
iPromo stocks a range of Bluetooth trackers, such as Custom Apple AirTags and Tile Pro Tracker, all of which can be branded with your brand name or company logo. Shop from a huge selection of promotional Bluetooth trackers and add your custom imprint.
Conclusion
Branded merchandise, such as coffee mugs and tote bags, presents a unique opportunity to connect with new customers and find out how current customers are doing. For customers, it's an opportunity to carry a valuable piece of your brand home.
Giving away free branded and promotional products, such as keyrings, can drive interest and increase brand awareness. Promotional products and merch can also help boost brand loyalty within your company. Use promotional products and branded merchandise to grow your audience and constantly remind them about your company.
Looking for company merchandise ideas to get your business noticed? Need to find the perfect company merchandise and branded products to make your business stand out? iPromo offers a wide range of promotional merchandise and products to suit any type of business or brand identity. The company tailors its products and approach to you. Regardless of how small or big your business is, iPromo offers first-class merchandise and products with top-notch service. Contact now for more information.