Profitable Small Business Marketing Ideas & Kiosk Promotions for 2019
Promotional products is the only form of advertising consumers actually like. From mall kiosks to small businesses just starting out, we'll help you find the right giveaways to help you grow faster.
So, you decided to go into business for yourself and open a kiosk at the mall. Now that you have your product and are ready to start selling, you probably forgot one of the most important aspects of running a business – your kiosk marketing strategy.
First, you should know that you are embarking on a wonderful journey. Running a kiosk is one of the most promising and upcoming businesses for first time entrepreneurs. You really have no cost other than rent and product, which is why you should have plenty of budget to focus on small business kiosk promotion.
"Mall kiosks offer a unique way in which to operate a retail enterprise — all of the exposure to the natural traffic found in a shopping mall without the overhead of renting an actual storefront space." – Houston Chronicle
A kiosk marketing strategy is important to making money. People need to remember you and what you do. For instance, has anyone ever asked you "if you know someone who" and you immediately thought of the perfect business to refer them to? Well, the same applies to you in your new business. You want to be the one who is remembered when that question comes up.
Your success or failure will greatly depend on marketing. La Mancha Sims from Business2Community agrees.
"The success of a small business depends on the business owner's ability to market their products and services effectively," writes Sims. "You may have a great product and stellar customer service, but if people don't know your business exists, you are not going to have any sales."
So now that you know the importance of marketing, let's look at a few ways to market your new venture.
Building A Kiosk That Attracts Shoppers
You are going to be in a location with natural traffic. Think about it. You don't need to run advertisements to get people to the mall. This is already done for you. You are simply taking advantage of traffic that is coming due to other advertisers.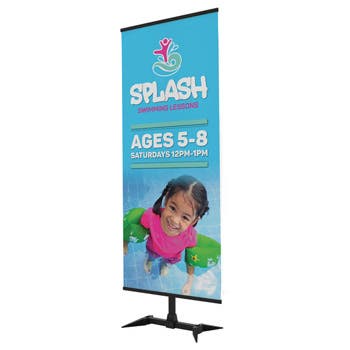 Retailers and the mall owner run advertising to attract shoppers. You just need to reach out and grab their attention.
The first thing you need to do for your kiosk marketing strategy is get people's attention. The way you do that is to have an attractive display. According to Nova Retail Technology Solutions, there are a number of ways to do this.
The first is to make it clear what you are selling. Don't clutter your kiosk with things that are not related to your business (pictures, flyers, etc.). People need to be able to look at your kiosk and immediately know what you are selling. If they don't, you have a problem.
Another way is to have flashy décor. You need to draw people's attention away from the other retailers and the only way to do that is to go flashy. Decorate with lights, glitter, or anything else that will grab people's attention.
Keep things clean and stock plenty of items. If you only have a select few items, people really don't have an inventive to stop. For instance, if you sell sunglasses, carry multiple styles and brands. If you are only selling one style, your kiosk won't be attractive to those who can walk down to a big box sunglass retailer.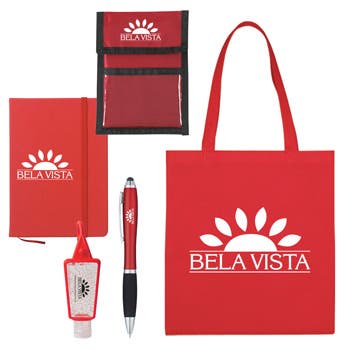 Finally, consider employing video on your kiosk. All you need is a laptop and a television screen where you can show the variety of items you sell; or, have it show demonstrations of what you are selling. Which brings us to the next marketing strategy.
Demonstrations and Free Samples
Giving out free samples may seem like annoyance marketing, but it works. People will normally take anything for free, so you have the perfect opportunity to provide your product to thousands of people. They are more likely to look at the sample when they aren't busy and may even be interested enough to come back and pay you a visit.
"Free samples can generate a lot of sales for you over time. In some cases, free samples can boost sales by as much as 2,000%." – Shopify
Always be ready to demonstrate the products you are selling. In fact, having live demonstrations is a good way to attract people walking by.
An example would be people selling hair care items like curling and flat irons. When you see these at the mall, people are demonstrating on people right before your eyes. This is a great way to draw attention to your kiosk and should be incorporated as part of your small business kiosk promotion.
Kiosk Marketing with Promotional Items
Promotional items are what we know best. They should be the staple of your kiosk marketing strategy as they work. In fact, if they didn't work as great marketing tools, we wouldn't be selling them. However, we understand you may not want to take our word for it. As such, let's take a look at some independent research.
The first comes from Promotional Products Association International, a non-for-profit trade association for the promotional product industry. In a 2018 study, they found that 89% of people have received a promotional product in the last six months. Out of those people, 90% remember the brand, 80% remember the marketing message, and 70% of them remember the call to action from the item.
As a kiosk owner, you should be aware that the same study found 79% of people researched the brand after being given a promotional item. 83% of the people in the study said they are more likely to do business with that brand because of the promotional item.
Still not convinced? Let's take a look at a 2019 study by Advertising Specialty Institute. It shows that 85% of people receiving a promotional product have a favorable impression of that brand. It also confirms that people are more likely to do business with a brand the supplied them with a promotional product.
Traditional Kiosk Marketing Versus Use of Promotional Products
When it comes to advertising specialties, the cost per impression is lower for promotional products than most traditional forms of marketing.
The term cost per impression refers to what it cost you for each person who sees your ad. For promotional products, the cost is generally less than a penny per impression. The cost for other advertising is as follows:
Newspapers – 3.2 cents per impression
Primetime Television – 2.5 cents per impression
National Magazines – 2.4 cents per impression
Targeted Mobile – 1.0 cent per impression
Sports Radio – 0.7 of a cent per impression
Internet Advertising – 0.7 of a cent per impression
Ad Specialties (promotional items) – 0.7 of a cent per impression

According to ASI, you should also expect no surprise increase in the cost per impression in promotional items. "The cost for advertising specialties is not expected to increase markedly in the next few years, making them a more stable, reliable and innovative way for advertisers to reach consumers."
The cost per impression for promotional items changes depending on the item you use. For instance, promotional pens cost approximately 1/10th of a penny per impression. Take into consideration that many promotional items cost less than a dollar, you are sure to find a variety of items you can use to promote your kiosk.
As a retailer, one item you need to pay close attention to is promotional and customized bags. These are one of the most effective items to incorporate into your kiosk marketing strategy.
Bags get an average of 3,300 impressions throughout their lifetime, making the cost per impression approximately 2/10ths of a penny. If you are selling items at a kiosk, you must have branded bags with your logo and company name. This is one of the best ways to get people to remember you, while also advertising for you while walking around the mall.
Small Business Kiosk Promotion at its Finest
If you don't already have a kiosk marketing strategy for your business, now is the time to start planning. Marketing is the most effective way of attracting customers and can make the difference between success and failure.
Kiosks need to be attractive to shoppers. Many are not at the mall for you in the first place, so you need to be able to divert their attention away from the big box retailers. Having a flashy and attractive kiosk is the way to do this.
Using promotional items is also recommended for promoting your kiosk. With the cost of impression less than a penny per item, you can make good use of your marketing budget. If you are unsure of which products to choose, give us a call and we can recommend some that work great for mall kiosks.