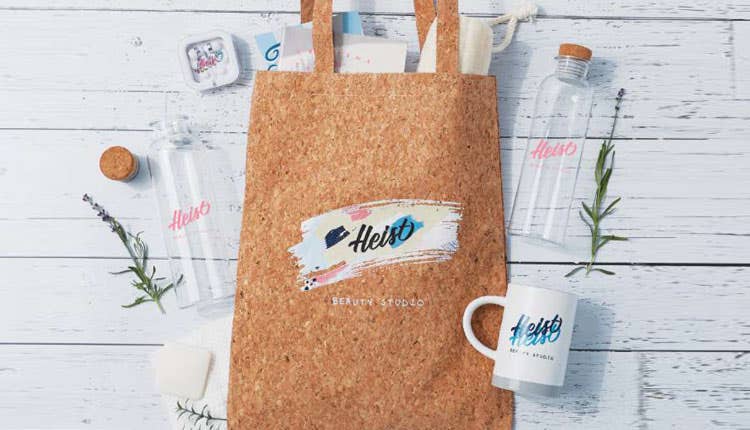 Top 10 Trade Show Giveaways & Promotional Ideas for 2020
Looking for the best cheap giveaway ideas for your next trade show or conference appearance? Here are ten of the best giveaway ideas for businesses in 2020!
1. Portable Branded Bluetooth Speakers
Looking for tradeshow giveaways that will really bring the noise to your booth? We have a top-notch selection of the best custom Bluetooth speakers that will have everybody rocking your logo all around town.
This Tiny Cube Wireless Speaker is small but mighty and comes with a convenient wrist strap so it is easy to always have dynamic sound quality ready at hand. Meanwhile, this Waterproof Bluetooth Speaker is perfectly suited for outdoor excursions or indoor hangouts alike, and this Guitar Wireless Bluetooth Speaker comes in a range of five fun color picks that are as pleasing to the eyes as they are to the ears.
Don't forget that we love doing custom designs, so don't hesitate to reach out with your ideas if you really want to cash in on a smart way to make some noise.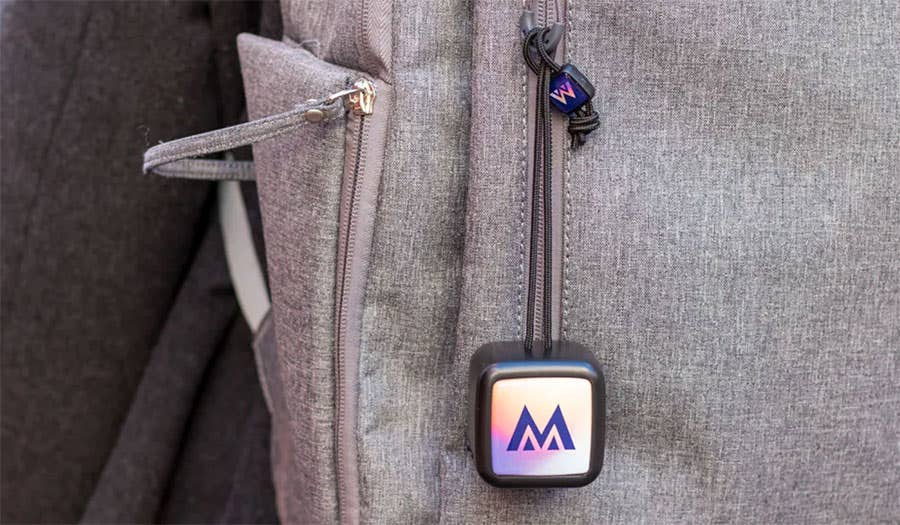 ---
2. The Cutest Custom Pillows
Looking for an easy way to steal the show at your next conference giveaway or trade show appearance? Look no further than our amazing selection of on-trend custom branded pillows.
Not only do we offer a great range of choices like these super versatile 14 x 14 Life Like Pillow templates available in any full-color design of your choosing, but you can also pick from a full range of literally any custom-shaped pillow designs that you can imagine. A pillow is something that everybody uses, and this is the perfect opportunity to really steal the show by bringing your creative design ideas to life in a lighthearted and highly practical way. It's a win-win!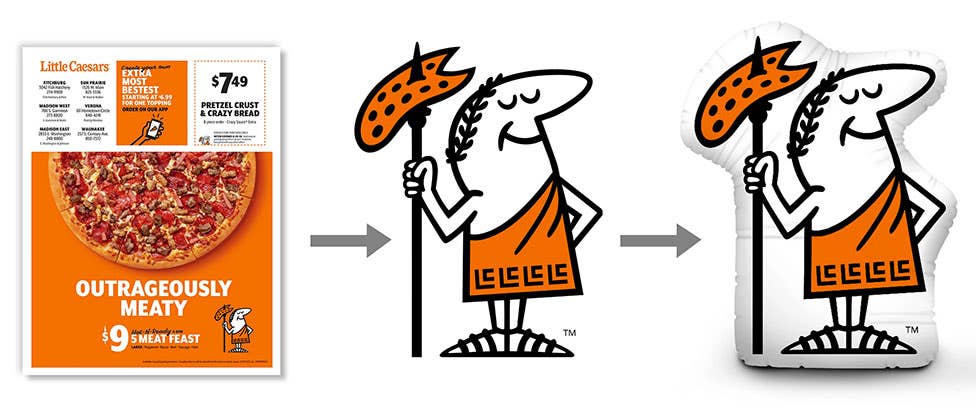 ---
3. Eco-Friendly Branded Convention Totes
What fun is snagging up all that great convention and conference giveaway swag if you have no way to carry it? When it comes to the type of practical and sustainable cheap giveaway ideas that everybody wants to get their hands on, branded convention totes are an easy win.
As it is, reusable bags are already a great way to drum up positive endless impressions long after the floor has cleared, but they are also an eco-friendly alternative to disposable plastic. This is good news for the environment, but also for your bottom line since most research by the Advertising Speciality Institute has found that people are 42 percent more likely to have a positive impression of brands that associate themselves with environmentally sustainable merchandise.
This means that eye-catching totes and bags like this Cycle Recycled Convention Tote are one of the best trade show giveaways that you can feel good about giving, and people are going to feel even better about receiving.
---
4. Cyber Security Swag
As more and more people fall victim to devastating cyber breaches and attacks, everybody is going to appreciate the types of products that prioritize their online security and safety.
That said, nobody said the best cheap giveaway ideas have to be boring, and these fun colored Ultra Thin Webcam Covers are just as eye-catching as they are practical. However, with today's sophisticated technology, your credit card information is also vulnerable, and this RFID Data Blocker Phone Wallet makes sure that your information stays safe while still allowing you to max out on portable convenience. Meanwhile, this Wise Guise Webcam Cover With Pen performs double-duty by doubling as a convenient colorful pen holder while protecting your privacy.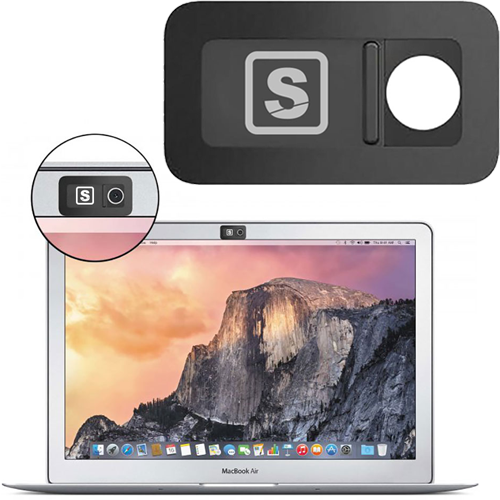 ---
5. Portable Charging Tech
It is no secret that smartphones are ubiquitous these days, and trying to find a suitable charging station at a crowded show or convention can really be a major drag. This is why you can't go wrong with branded power banks and portable phone chargers when searching for the type of trade show giveaways that everybody is going to want to snag.
As such, it may come as no surprise that fun picks like this Element Power Bank Portable Charger 2000mAh is one of our best sellers. However, nobody will leave behind this nifty Keychain Power Bank 2000 mAh when it comes complete with handy clip-on technology. Meanwhile, these Boost Qi Wireless Charger will up the amps on your client's wireless charging capabilities, and comes in your choice of ten eye-catching color picks that are sure to turn heads.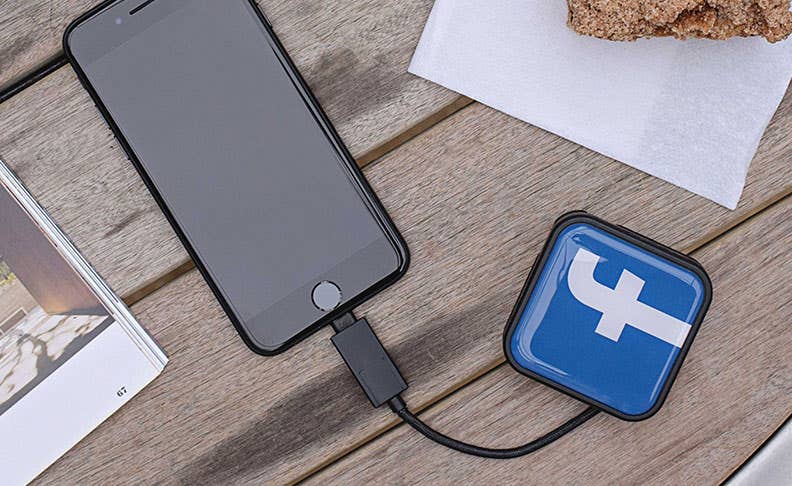 ---
6. Tried-and-True Custom Hand Sanitizers
When it comes to the best trade show giveaways, it can sometimes pay to stick with what has been proven to work. In a crowded environment like a trade show floor, there obviously isn't a lot of easy ways to keep germs at bay, and this is why custom hand sanitizers make for an essential time-tested trade show staple that everybody can use.
Not only are classic winners like this 2 oz Sanitizer Gel highly portable and convenient, but they are just as affordable as they are useful. Meanwhile, this 0.5oz Li'l Cleaner Hand Sanitizer comes with its own custom-designed portable sleeve, and the 2.5 oz Helping Hand Sanitizer is sure to make a big impression in all the right ways. Don't miss out on these uber-trendy Clipper Hand Sanitizer Pens as well!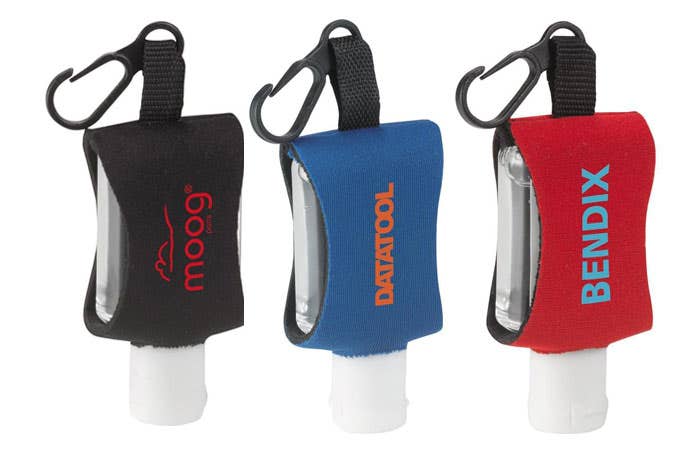 ---
7. Promotional PopSockets that Everybody Wants to Get Their Hands-On
Anybody looking for an easy way to draw a crowd won't want to miss the opportunity to team up with one of the most in-demand brands and by stocking up on our great selection of custom Popsocket swag.
Not only is this a highly affordable co-branding opportunity not to be missed, but promotional Popsockets are the type of tech-friendly helpers that everybody will appreciate, which helps explain why they are one of the most trending giveaway ideas for businesses in 2020.
If you really want to make your mark, don't forget to check out our full range of fantastic specialized options like Vegan Leather Popsockets, Backspin Popsockets and Popsocket Minis. We even have Pop Thirst Cup Sleeves to help prevent burns from flimsy to-go cups.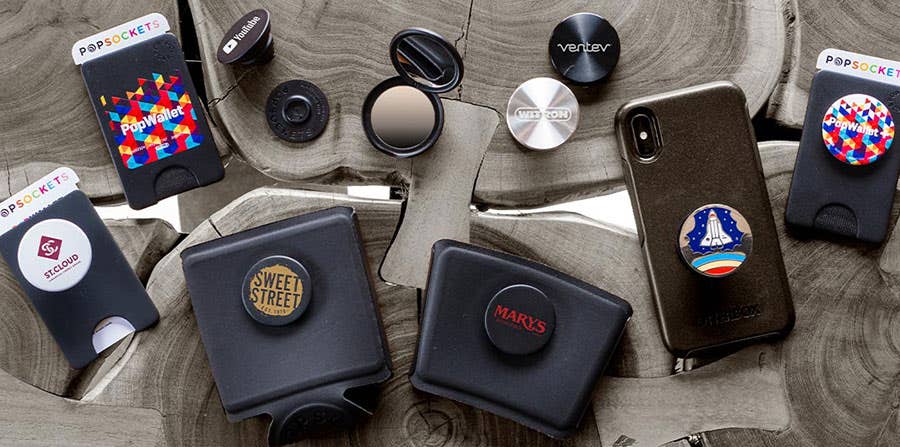 ---
8. Eco-Conscious Convenience
Given that eco-friendly products are one of the smartest ways to brand is 2020, you won't want to miss out on the chance to associate your brand with a good cause and stock up on these eco-conscious best sellers that are the types of conference giveaway items that people will truly be proud to rock.
These innovative Seed Pens not only cut down on plastic waste but allow for practical ways to give back with a double duty inbuilt seed dispenser stocked with a seed variety of your choosing. Talk about a great way to spread good vibes! No wonder they are one of our hottest items right now.
Meanwhile, products like these foldable Strawman Stainless Steel Reusable Metal Straws are also topping the list, and come complete with their own convenient portable carrying case so that you can easily take your sustainable branded philosophy on the road.

---
9. The Coolest Custom USB Flash Drives
Nobody wants to be bogged down with a bunch of boring papers, and custom USB flash drives are a great eco-friendly way to get your message across in a way that everybody is bound to appreciate. Even better, the fact that flash drives are so highly affordable makes them ideal in terms of giveaway ideas for businesses since they are the type of thing that people can take anywhere and just love having on hand.
Check out, for example, these trendy Timber Flash Drives that let your logo design take center stage on an elegantly understated wood background tone of your choosing. Meanwhile, top picks like the Twist, Classic and Lanyard Flash Drives are best sellers for a reason and don't forget that we just love bringing your unique custom design ideas to life as well.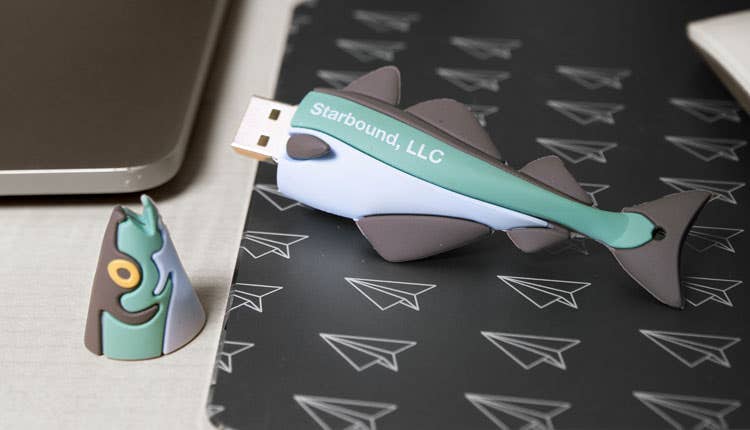 ---
10. Custom Water Bottles to Go
Eco is in, and everybody is looking for smart and convenient ways to minimize their environmental impact. High quality branded drinkware like custom water bottles and portable tumblers not only give people the means that they need to stay well-hydrated (or caffeinated) while hitting the trade show floor, but they are also an easy way to cut down on their environmental impact by minimizing their use of harmful disposable drinkware.
Thus, it should come as no surprise that this ultra-versatile 20 Oz. Himalayan Tumbler is topping our top trending products list and coming in a range of no less than 15 cool color picks that offer BPA free, double-walled insulation to keep hot drinks hot and cold drinks cold for hours on end.
That said, this super sleek 17 oz h2go Force is yet another best-seller, which is not surprising considering it combines thoughtful extras like copper vacuum insulation and a threaded stainless lid with 11 stunning color choices to perfectly offset your precision screen printed logo design.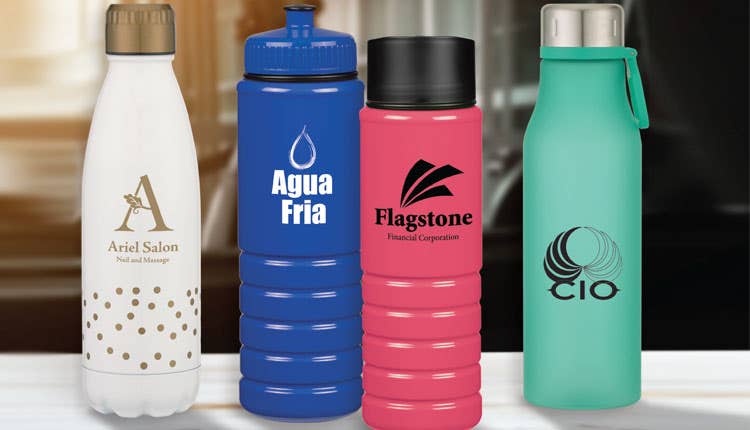 ---
To Sum It Up
Don't forget that if you are looking for the best custom swag that will really help you stand out from the pack, don't hesitate to reach out to our swag experts who are ready and waiting to bring your one-of-a-kind ideas to life. Remember, you never pay until your design is approved, and we will even send out a free trial to make sure you love it, so you really have nothing to lose!
Suffice it to say that if you are looking for the best trade show giveaways in 2020, we have everything that you need to make your next event a huge success!