Unique Trade Show Giveaways Drive More Visitors & Leads in 2020
Looking for the best trade show traffic builder ideas?
Here are the insider tips that you need to create a trade show marketing plan that really hits the mark. Don't miss out on these creative trade show success strategies that will have everybody talking!
Use a Pre-Mailer Campaign to Create Hype and Drive Traffic
When it comes to trade show success strategies, pre-planning is key, and it is not enough to simply show up and wait for traffic to come to you.
When it comes to spreading the word about an upcoming showing, it is important to let existing clients and prospective customers in on when and where it is all going down. This will give them a great opportunity to come to check out everything new that you have to offer, as well as solidify brand loyalty by allowing them a chance to get up close and personal with the people behind the company.
Of course, social media is a great outlet for giving followers a brief run-down of what's to come, but when it comes to really dishing out the inside scoop, a pre-mailer campaign is a must. This is because the longer-form version of the email format gives companies plenty of time to slowly generate hype by tossing in selective teasers months before the trade show begins.
In fact, it is a good idea to start to get that email campaign brewing about eight weeks before the scheduled appearance. This way, anybody interested in attending will have ample time to make room in their schedule, and the early warning is a great way to slowly build anticipation. Be sure to allot some time to plan out a comprehensive email strategy so that you know exactly what type of information you want to give out, and when.
The ultimate goal here is essentially to give an irresistible teaser of all the can't-miss features that the booth will have to offer, don't forget to mention any branded merchandise and promotional products that people can expect to receive when they come by to check you out.
Of course, don't forget to refer your existing contacts to any relevant industry blogs as well as your social media accounts so that they can get a great taste of what's to come.

Think Up Some Fun Booth Games to Steal the Show
Why do booth games work?
Well, firstly, they are interactive. Simply put, people are going to feel much more engaged in the type of presentation that they can easily get involved in, and creating fun booth games allows visitors to kick back and have some fun while the jovial energy around the game is sure to draw a crowd. Engagement is one of the biggest factors in how to have a successful trade show booth. Your employees might be the most interesting people in the world, but it's going to take more than a couple of people standing behind a table to draw a crowd at a bustling trade show. That's where things like booth games and free swag come in handy!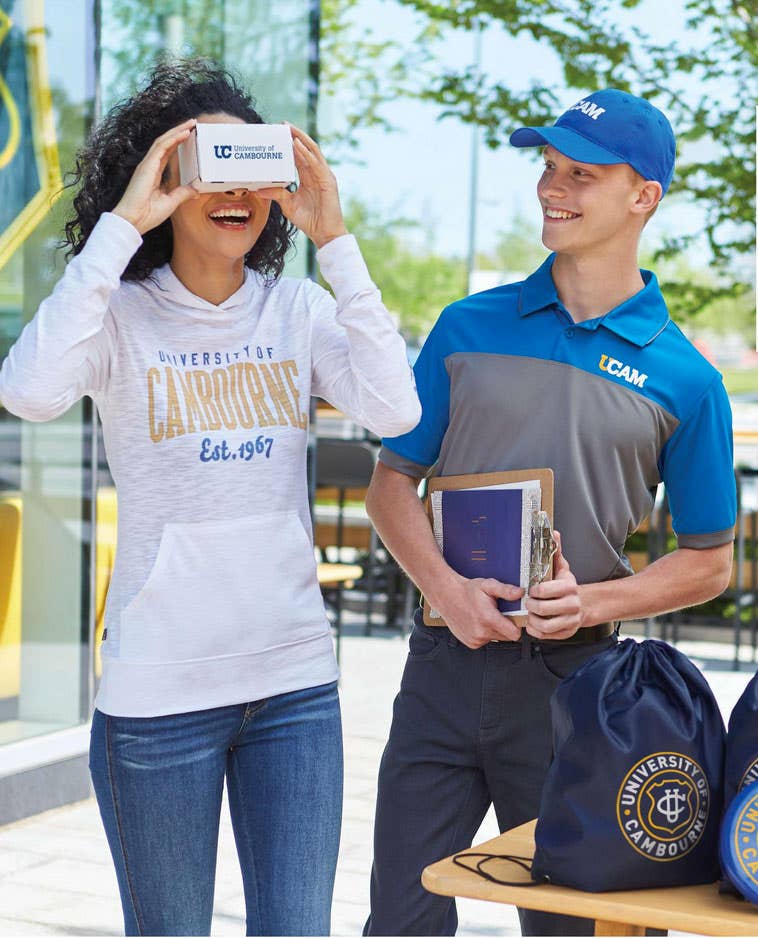 When it really comes down to it, people love scoring free stuff, and nobody is going to say no to the opportunity to score some cool branded swag. However, the best part is, any prize they will win will have your name on it, and every time they use that piece of swag they will not only be putting your brand on the tip of their tongue, but they will also remember the positive associations that come with kicking back and having a little fun, and that's a big win for everybody!
When it comes to trade show traffic builder ideas, there is nothing standing in your way of getting creative, but there is also nothing wrong with defaulting to tried and true winners like trivia games, draws, counting games or prize wheels either.
No matter what game you choose, be sure to get plenty of cool branded prizes to go along with it. Integrating a game into your trade show marketing plan is likewise a great excuse to stock up on a great variety of trade show giveaway items, and you can even have a tiered prize scheme with the more costly prizes offered to big winners.
The incentive of scoring the best swag in the building will be sure to convince people to play, if not just for the fun of the game. However, be sure to have prizes at the ready to give out to anybody who participates. When it comes to promotional giveaways, the more people that get their hands on your branded products the better. After all, promotional product advertising is the best way to leave the right type of impression, both in terms of effectiveness and affordability, so the more prizes the merrier!
Be Prepared to Show Up for the Real Deal
Okay, so everybody who has ever been involved with any kind of trade show event planning probably already knows that there are two types of people that will visit your booth.
Firstly, there are those who are just there to scope things out. These people are not as interested in buying as they are checking out all the great services and products that your brand has to offer, and there is absolutely nothing wrong with that! Of course, the "looky-looky" types present a great opportunity to put that long-term trade show strategy plan to use so that your brand will be the name that they turn to in the future.
As such, you definitely want to seize the chance to get some valuable contact information and hook these booth-browsers up with some cool swag that will ensure that they remember your name in the future. For instance, tried-and-true trade show classics like hand-sanitizers, breath fresheners or USB flash drives are the type of affordable gifts that anybody will appreciate, while budget-friendly tech support gadgets like PopSockets, webcam covers or custom earbuds are the type of future-forward products that everybody wants to get their hands on these days.
However, when it comes to trade show booth success tips, if there is one type of guest that you really want to leave feeling appreciated, it has got to be the second type, that is, the serious buyers. These are the people who show up with the budget and the intention to seriously invest in the right type of goods, and this is why you want to really be sure to steal the show, so to speak, with top-notch branded giveaways that will set your booth apart from the pack.
Think must-have items like Qi Wireless Chargers, portable branded Bluetooth speakers and high-quality water bottles. Not only are these some of the hottest items of the year, but extra splurge will really leave serious buyers feeling good about their choice and help solidify a lasting and fruitful relationship.
Use Technology to Keep in Touch
Pssst! Looking for an insider tip on how to create a trade show marketing plan that will keep working long after that convention floor has cleared?
Why not make use of available technology to keep in touch? One great insider trick to snagging followers and making sure that guests have a concrete reminder of everything that your company has to offer is to give out custom USB sticks completely filled with a nifty file that includes relevant social media contact information as well as a reiteration of the main talking points.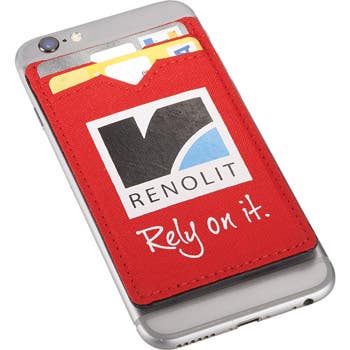 Or how about integrating your business card into your trade show giveaway package by including it inside a nifty branded gift like personalized phone wallets? Basically, the thing to keep in mind here is that when it comes to nailing that trade show strategy plan, keeping in touch is the key to long term success, so don't hesitate to get creative with finding ways to reach out and build a lasting connection.
Of course, an email list is another must when it comes to trade show booth success tips, and this a fantastic opportunity to build up your follower base by seizing the chance to keep in touch with fabulous promotions and offers in the future. Of course, sometimes people need a little incentive to remind them of why you are worthy of their inbox, and cool branded trade show swag is one of the smartest ways to get people to sign up so you can work to build the type of relationships that will continue to pay off well into the future.
Creating a Comprehensive Branding Strategy That Really Hits the Mark
When it comes to really creating the type of trade show marketing plan that will leave your visitors with a concrete and lasting impression, a comprehensive and consistent branding strategy is absolutely essential.
This means that every detail needs to be conveying the type of image you want to convey, from trade show swag bags to badge holders and neck wallets to one-of-a-kind pins to custom tablecloths and runners to the type of high-quality branded apparel that will have your employees looking as good as they feel.
When it comes to really making an impression, it is all about dressing the part, and your booth and your employees need to be armed with the swag that they need to be able to put their best foot forward in representing your brand.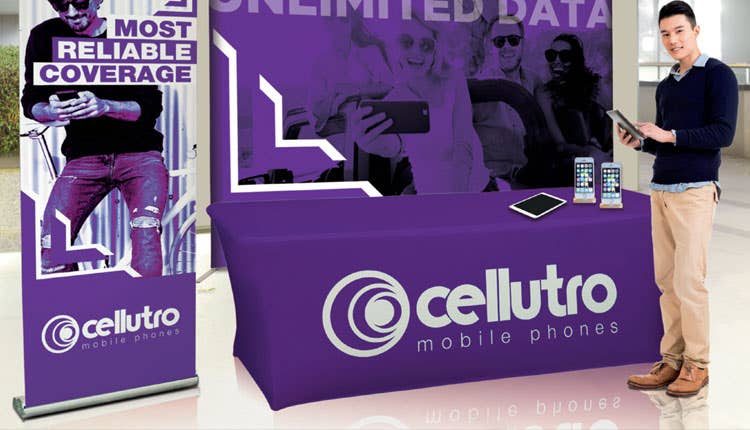 Have Fun, Create Fun!
If there is one big takeaway, it is that the best trade show traffic builder ideas are the ones that allow everybody to have fun and feel involved.
This is why, when it comes to building your trade show marketing strategy, we have everything you need to make the type of standout positive impression that will last.
So just remember, making fun is all about having fun, so whether it is your booth backdrops or the best-selling branded giveaways that everybody will be lining up to score, you can kiss those jitters goodbye knowing that you have everything that you need to throw the kind of party everybody will remember.
Even those in a rush don't have to sweat it with our variety of rush delivery items that can be in your hands in 24 hours or less. Of course, don't forget that we just love taking custom orders, so if you really want to show up with the type of swag that will leave a one-of-a-kind impression, don't hesitate to reach out and find out more!