10 Unique Yet Thoughtful Corporate Gifting Options for the Holidays
The perfect gifts for executives and clients this holiday season. 
For the holidays, some companies can give gifts that are generic, unoriginal, and, are most of the time, useless for everyday use. With the incredible products iPromo has in store, you will have no problem finding something unique to give as corporate gifts this holiday season. This list of ten products will help get your search started. 
1. YETI Stemless Wine Tumbler
Who doesn't need more wine glasses? The YETI Engraved 10oz Stemless Wine Tumbler is above and beyond one of the best gifts you can give during the holiday season. Not only does it come in an array of colors including black, silver, seafoam, sand, reef blue, pink, navy blue, canyon red, brick red, and white, but it also is a durable cup you can take almost anywhere. YETI is an extremely reliable brand that will associate your company with only the highest quality products.
You can purchase these tumblers for as low as $44.99 and they're ready to ship within seven days, making it perfect for any last-minute corporate gifts.
---
2. Skullcandy Indy Truly Wireless Earphones
Wireless earbuds are all the rage this year and are most likely going to be a top-selling item this holiday season. Skullcandy has released their own Indy Truly Wireless Earphones that allow you to enjoy the freedom of wireless Bluetooth connectivity. The stylish and water-proof design offer premium sound and up to 16 hours of battery life. Unlike other versions, these headphones are sweat, water, and dust resistant.
These earbuds come in the color black and will make gifting to employees easier than ever before. For as low as $179.99 you can get branded earphones in just seven business days.
---
3. Tech Portfolio with Power Bank and Wireless Charger
The Tech Portfolio with Power Bank and Wireless Charger is one of the most unique luxury corporate gifts on the market today. This innovative idea is the perfect option when gifting to executives because of the usability factor it has. The tech padfolio has a PU cover and zipper closure that makes deterring simple spills easier.
The wireless charger is more efficient than traditional chargers and will operate at a lower temperature as well. The inside includes all the basic essentials of a portfolio with added technology. The cover located on the inside has a power button, a 3-in-1 charging cable, a wireless charge pocket, a phone/tablet stand, a pen loop, a card case, and a writing pad.
Despite coming in only one color; black, this portfolio is a great branded gift for the holidays. For as low as $53.99 this product is ready to ship within five short days.
---
4. Go Plastic 16oz No-Spill Mighty Mug
Everyone is in need of a durable mug that can last through constant spills. The Go Plastic 16oz No-Spill Might Mug can take on the toughest elements. This mug uses airlock technology that can resist accidental knocks to help avoid future spills. Once you lift the Mighty Mug, the pressure is normalized, allowing the airlock to release and the mug to lift naturally. This material never wears out, so you will have a reliable mug every use.
Gifting to clients is easier than ever as this mug can be given within seven days of ordering. Available in black, cream, lilac, red, and teal, you won't have to look any further for the perfect gift. And the price tag isn't bad either. For as low as $21.75 this innovative mug can be a holiday gift.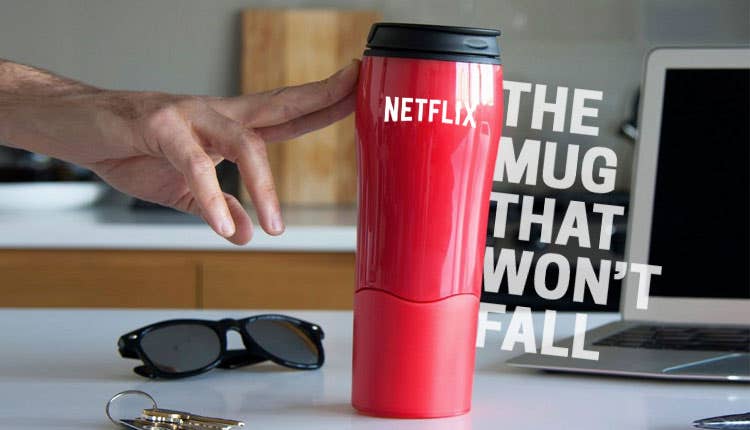 ---
5. Anker PowerCore Redux 15000 Power Bank Portable Charger
As consumers, all of us rely on cell phones daily to communicate with each other. After constant use, the battery of your cellphone can start to decrease, making your phone die a lot faster. This is where the Anker PowerCore Redux 15000 Power Bank Portable Charger comes in. The Anker portable charger can be used up to three full charges for any smartphones, tablets, and other USB devices.
By branding the front with your company's logo, you will no longer need to search for the right corporate gifts to give your employees for the holidays. For as low as $41.99 this charger is ready to ship within seven to ten days of ordering.
---
6. Under Armour Men's Ultimate Team Jacket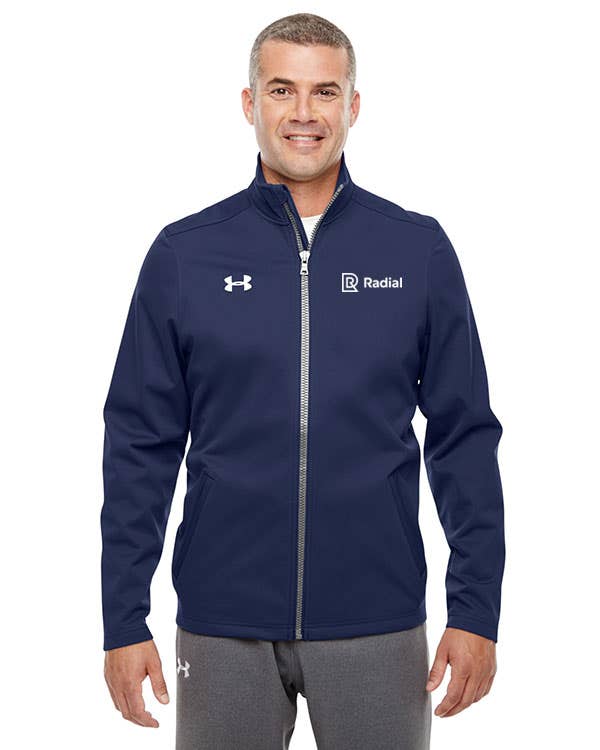 For a stylish clothing option, try ordering Under Armour's Men's Ultimate Team Jacket as corporate gifts. This jacket is made from 100% polyester and includes its signature Moisture Transport System in place to move sweat away from the body. The stand collar and full-zip front allow for extra coverage from the elements.
Available in white, graphite, red, royal, and midnight navy, you can even brand the jacket with your logo on the chest, back, sleeves, and yoke. For as low as $86.27, these Under Armour jackets are ready to be shipped in 10 days. 
---
7. Custom ember Ceramic Mug 10oz
A stunning design that doubles as a smart mug. The Custom Ember Ceramic 10z Mug is the world's first temperature control mug. By simply downloading the ember app, you can set your desired drinking temperature from anywhere between 120 degrees Fahrenheit and 145 degrees Fahrenheit. The battery life can last about one hour, but it can last all day long on the charging coaster.
Your business' imprinted logo is etched directly onto the side of the mug, allowing you to show off your company with pride. Available in black and white, this mug can be purchased for as low as $102.94 and is ready to ship in seven days.
---
8. Oversized Mink Soft Touch Blanket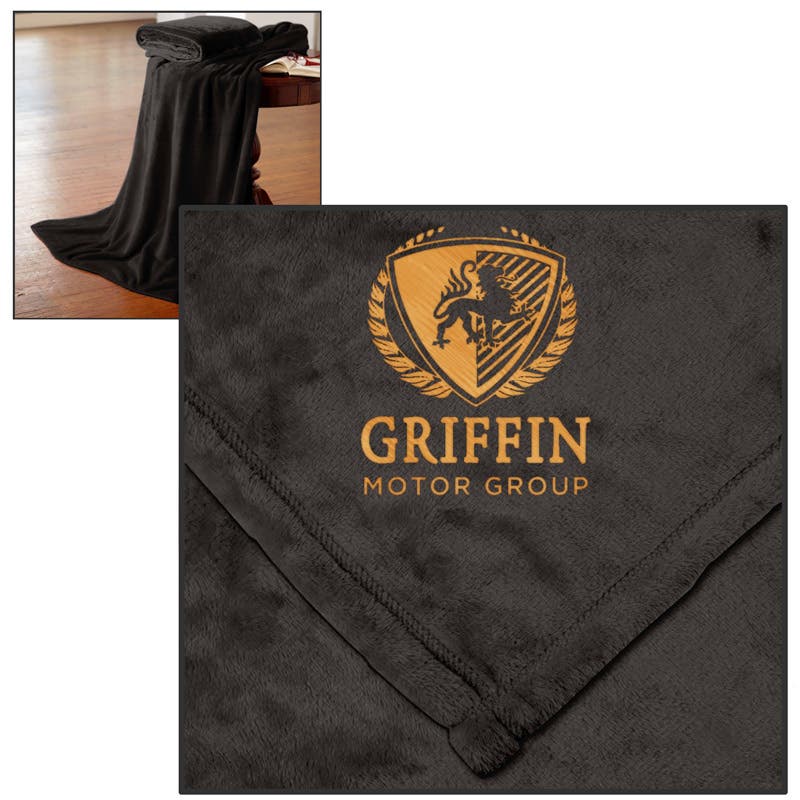 An Oversized Mink Soft Touch Blanket is what every person needs when the cold weather arrives. The hypoallergenic anti-pill material ensures this blanket is meant to last over years and years of constant use. Large enough to share, the blanket is around 60 x 72-inches in size and made from 100% polyester.
Available in the colors black, gray, navy, royal blue, and natural, you have the option of getting your logo embroidered or laser engraved into the blanket's material. This item is perfect as gifting to clients for just $32.09 and will arrive within 10 days.
---
9. Timbuk2 Classic Messenger Bag
When most people head to the office they tend to use a suitcase, or a messenger bag. The Timbuk2 Classic Messenger Bag has a fully adjustable strap and features a curved air-mesh strap pad for increased comfort. The low grab handle makes the messenger bag easy to grab and go to the office. A waterproof TPU liner keeps water from leaking into the bag. This classic design has experienced modern evolution, but will still be used in whatever situation is needed.
This bag is available in black and the logo is embroidered into the front cover of the messenger. For as low as $109.99 these bags will make great corporate gifts and can be shipped in 15 days. 
---
10. Corkcicle Decapitator Bottle Opener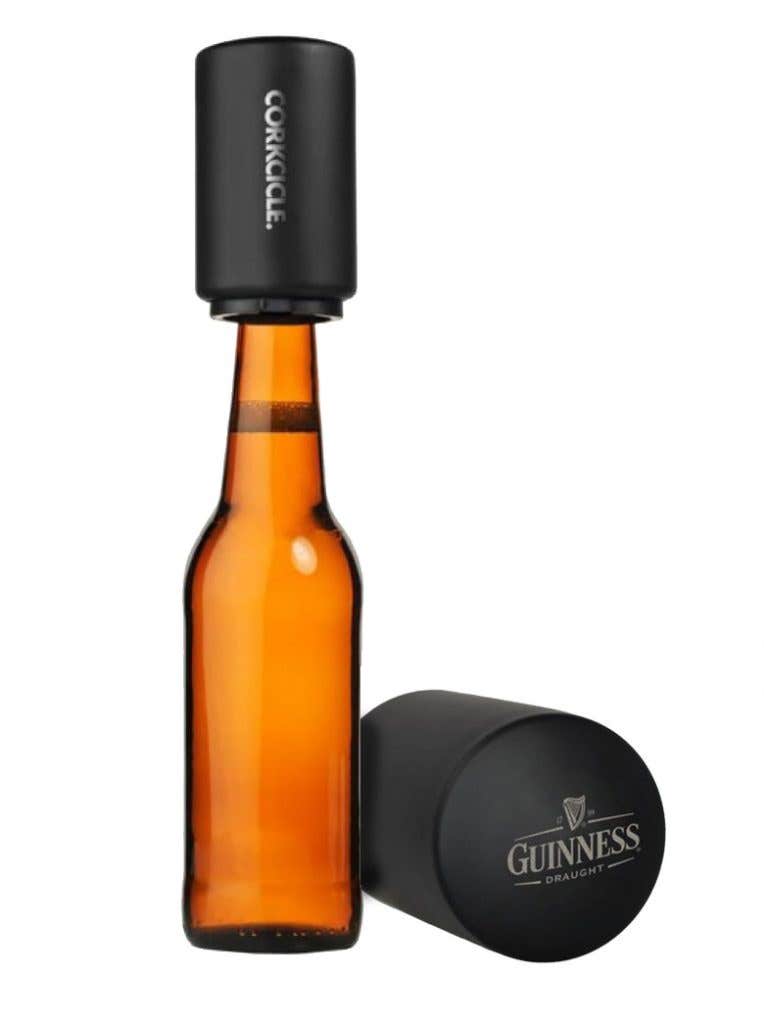 The Corkcicle Decapitator Bottle Opener is yet another revolutionary technology that will impress as corporate gifts to your employees. This device is fitted over a capped bottle, and with one firm push, the cap will pop off. The magnet located on the inside keeps caps from falling out, making cleanup quicker and easier. Made from durable stainless steel, bottle caps will stand no chance.
You can also brand this bottle opener for as little as $22.95 and you can receive it within 10 days of purchasing. Not only is this a great gift idea, but the sleek design also looks great on any bar.
Contact iPromo today about the best corporate gifts imaginable. We have thousands of curated products just for your business, that are easier than ever to brand with your logo.