October 14, 2019
20 Thoughtful Gift Ideas for Employees On a Budget
Our best inexpensive gift ideas for coworkers based on best sellers and trends for 2023.
We believe small but meaningful gifts are an essential part of any business and keeping your team motivated. There are a lot of different ways that employers try to motivate their teams, from staging events to celebrate company milestones to providing constructive feedback to show their investment in professional development. Even the basics like showing respect and gratitude can count for a lot. Sometimes, smart employers want to go that extra mile and provide a gift. However, gift ideas for employees can be difficult to think of, especially if you're on a budget and don't know much about their personal lives. This list is a great place to start.
1. Travel Pillows & Accessories
To start our discussion on gift concepts, you want to remember that you don't necessarily want to give a gift that's only useful at work. Giving something for them to use outside of the workplace is a great way of showing that you care about their personal well-being, too. A travel pillow is a good example. This is something an employee can use either while driving in the car to relax, or while on a plane or train to a vacation spot. Easy to use and not too expensive, travel items are generally good ideas for employee gift ideas under $10.
---
2. Travel Mugs
If you're thinking about gift ideas for employees on a budget, this certainly is a good fit. In the same vein as a travel pillow, you're giving someone something they can use on a regular basis outside of the workplace, whether it's during their commute, running errands, or while going outside and exercising. These also offer a little more utility than the conventional coffee mug.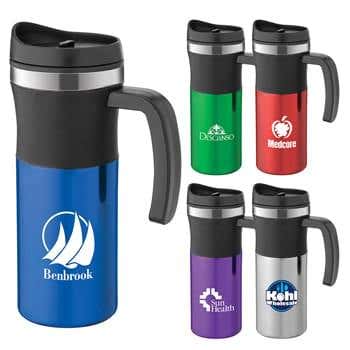 ---
3. Wine Carriers
As we start to get into the fall/holiday season, there's likely going to be a lot more family gatherings and other events going on. If you know an employee who is a true connoisseur, give them this item to make sure they are always able to bring around a bottle of their latest find.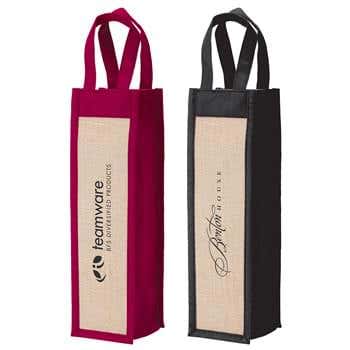 ---
4. Beer Growlers
If beer is more to someone's taste over wine, this makes for a great gift with the same mentality in place. There are a variety of different designs and sizes to choose from to match anyone's favorite drinks. Not to mention, novelty gifts like these are a great way to get your company branding/logo out there.
---
5. Tech Kits
On paper, this may seem like an expensive item, but new advances have made kits like these more affordable than ever. Make sure the techie in your office is never without a place to charge their gear. In addition, travel-friendly containers help keep their technology safe and secure. These are particularly useful if you have a member of your team that travels a lot due to vacations or as a part of their job role. As an added benefit, buying branded items for employees as they travel helps showcase your company to a potentially new market.
---
6. Photo Frames
The photo of the family on someone's desk is a staple of offices across the world. If you notice someone on your team has a love of putting new pictures up at their station, consider giving them another frame to add to their collection. There are a variety of different styles and sizes, all of them quite affordable.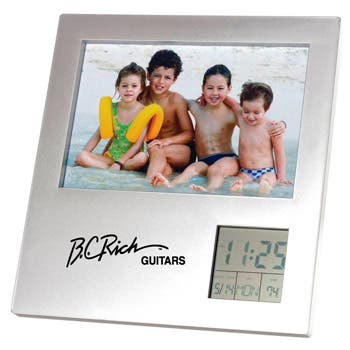 ---
7. Cheering Gear
This time of year marks the start of a lot of sports seasons. If you know someone on your team is always headed to games, consider getting a branded rally towel or megaphone so they can show their support in style. Another option is buying apparel that you generally want to have for an outdoor game, like sunglasses or baseball caps.
---
8. Coolers
Whether going out on a picnic with friends/family or taking a solo camping trip, everyone is going to need to keep their drinks cool when outdoors. Buying coolers as an employee appreciation gift before the weather turns warm is smart timing. In addition, they can serve as general storage inside the house.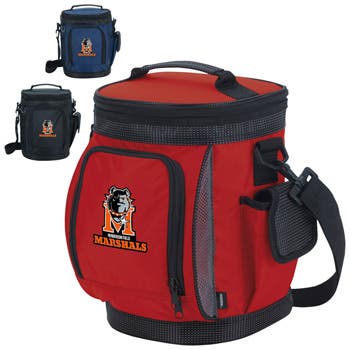 ---
9. Garden Kits
Know someone who has a green thumb? There's a lot of garden tools available for cheap, from lawn cones to trowels to umbrella gauges. You can also pay a little more for a full kit, or use the cheaper items to try and assemble one yourself.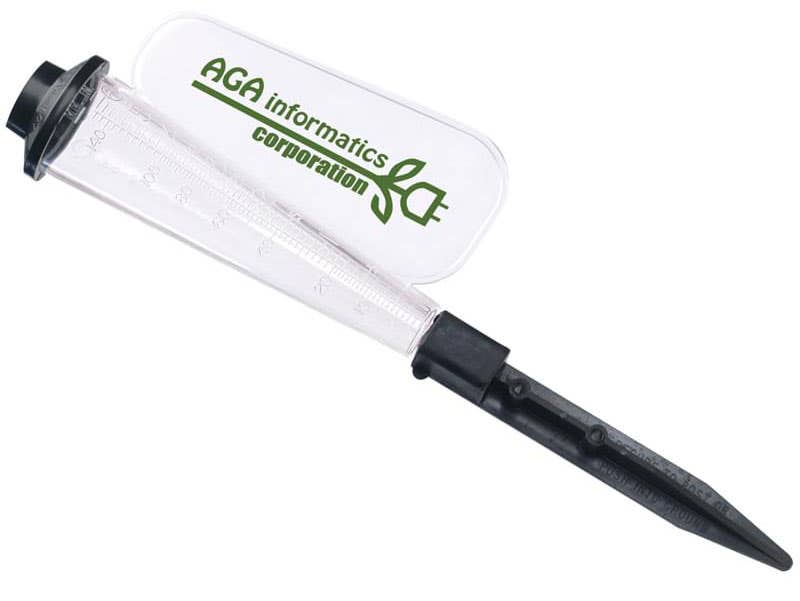 ---
10. Golfing Gear
Golfing accessories are a great way to further your employee fun outside of the office without racking up a massive cost. Just be sure to look out for some of the cheaper accessories like ball caddies and scorecard holders.
---
11. Spa Kits
Every employee should have the chance to relax now and then. While sponsoring a spa trip may be out of your budget, buying one of these spa kits is a great way to allow them to bring the experience into their home. There are a lot of different ways that you can go about this, from focusing on bath products to aromatherapy, to a mixed bundle.
---
12. Writing Pads
Some people use these for keeping track of notes or figures, or perhaps you have a budding author on your team. In any event, a writing pad is a neat and clean way for someone to keep all their written material in one place. To save even more, you can look into options made from recycled materials.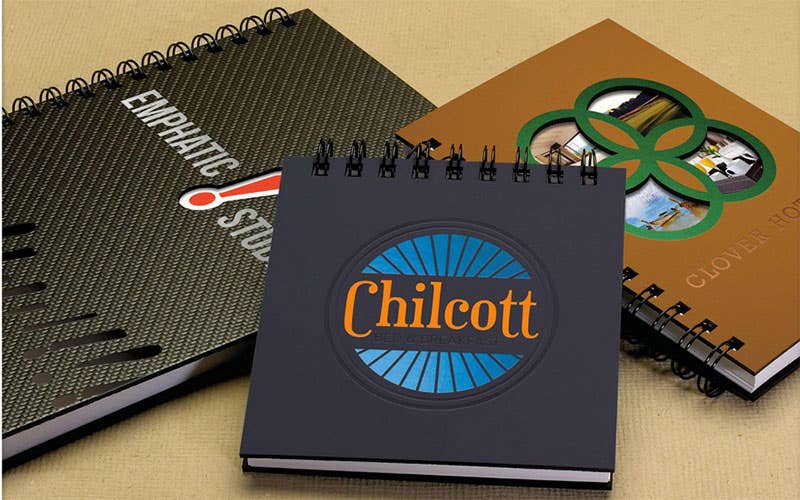 ---
13. VR Headsets
Sometimes, you just want something lighthearted to play around with once in a while. VR headsets are a lot cheaper to find than you may think, and it's great to see your office laughing and having fun while testing these out (as long as all the work is done, of course.) In addition, adding the company logo is a nice way to show that your business is tech-savvy.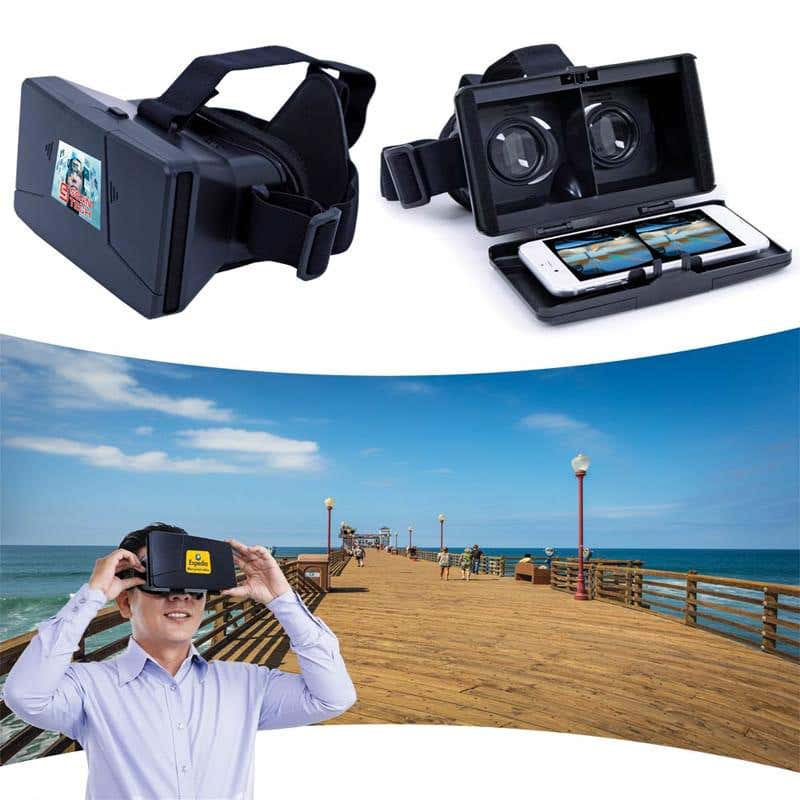 ---
14. Tools
On the other end of the spectrum, some people appreciate gifts that are more practical than anything else. A tool or set of tools is a good example. Many people don't realize that they are missing a specific tool for a task until it's too late. Here's a good way to help them get ahead of those home improvement issues.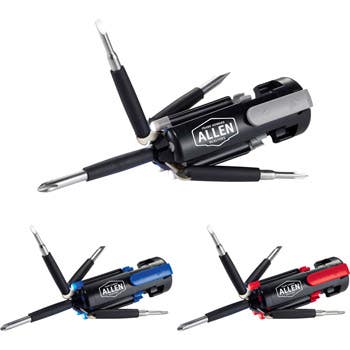 ---
15. Kitchen Gear
Many offices have that person who's bringing in homemade snacks and treats for the entire team. Here's a chance to show some of that appreciation back with some new kitchen gear and items for them to use for their homes. You can either focus on a larger set, or maybe just one item they've been talking about replacing for a while now.
---
16. USB Hubs
Another gift for techies, this is a handy item that ensures you'll be able to use and charge all of your devices at the same time. There are a variety of different sizes and designs to choose from, ranging from wall-mounted installations to pocket-sized option. Try to pick something they'll be able to use at home as well as at their work desk.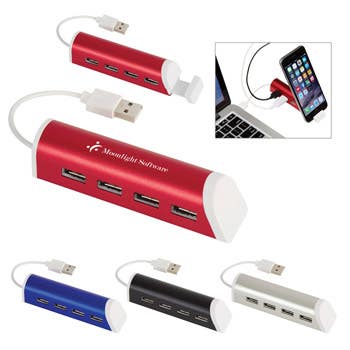 ---
17. Office Items
Ever notice how someone at the office always seems to be running low on pens, sticky notes, staples, or something else? You can always put a humorous spin on it by buying a few branded versions of the missing item as a sort of gag. You can also combine this with some other gifts, as they're generally very inexpensive to pick up. Along with this, customizing your office supplies to showcase your brand is a great way to make an impression on potential future clients and customers.
---
18. Gift Cards
There's likely a lot of debate on whether an inexpensive gift card really qualifies as "thoughtful." This largely depends on what type of gift card you get. Buying something for a general store or website is a little bland. However, if you know someone is saving for a specific item/experience, giving them a gift card with one of our custom gift card holder envelopes to help them on their way is a thoughtful gift for them, and an easy one for you.
---
19. Candy
Know someone in the office who has a bit of a sweet tooth? Branded candy is an effective and cheap way to give them something you know they will enjoy. At iPromo, we offer branded bags of candy in a variety of different types and sizes to match anyone's preferences.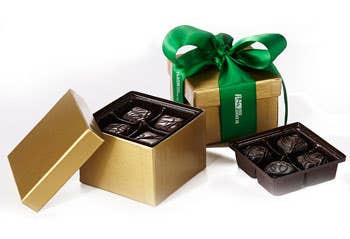 ---
20. Stress balls
Still trying to find some inexpensive gift ideas for employees? How about finding a way to implement a little sense of humor about work? Sometimes, a good laugh can be the best gift of all. Branded stress balls are a good way to keep things lighthearted, show that you understand the job can be frustrating, and relieve a bit of tension around the office.
In general, personalized gifts for employees is always a good idea to help keep morale up and improve those all-important retention numbers. However, if there's not budget room for them, things can get a little difficult. At iPromo, we pride ourselves on providing options for every price range in branded items and employee gifts alike. Reach out to us today for a quote on your perfect gift ideas for employees.