March 30, 2022
6 Welcome Back to the Office Gift Ideas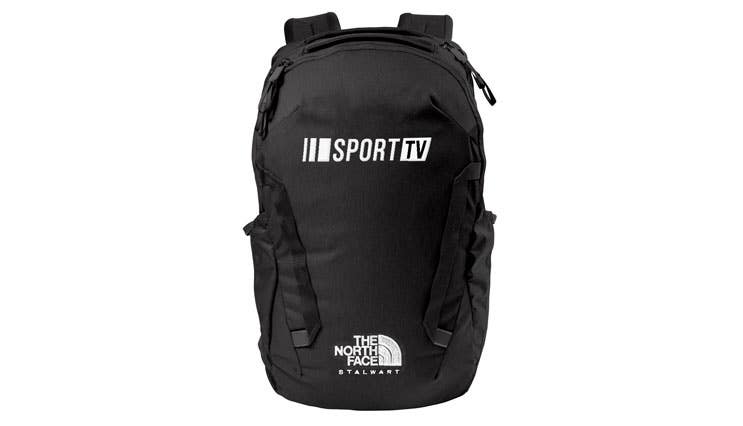 Many offices shut down partially over the winter due to bad weather and cold and flu season. With spring on the way, many places are looking to open back up and have employees in the office more frequently. If you want to welcome your employees back to the office with a gift, here are six gifts for employees worth considering for budgets both small and large:
Employees need a way to carry their stuff into the office once it reopens, so they will definitely appreciate a durable North Face backpack. The backpack holds 26 liters of gear and is made from durable 600 denier polyester coated with a non-PFC durable water-repellent finish to help repel rain while walking to and from the office. The polyester is made from 50% recycled fibers to minimize the impact on the environment. The interior of the backpack features a padded, protective 15-inch laptop sleeve and other secure-zip pockets for organization. The exterior features two exterior water bottle pockets, a sternum strap with whistle buckle, and a large contrast embroidered logo of your choice.
Speaking of carrying things into the office, employees will also bring their lunches at least some of the time, and for that they will need a cooler lunch bag. We love the Igloo®Leak Resistant Avalanche Lunch Cooler, which features two compartments for better organization. The top compartment has a fold over opening for easy access, a side mesh water bottle pocket and a front zippered pocket for storage. 
The EPPE heat-sealed lining is leak resistant and free from both PVC and phthalate. The front of the lunch bag features a zip pocket that can be printed with a large logo in up to four colors.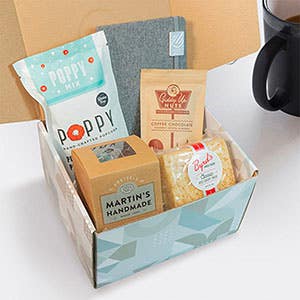 Everybody needs some snacks to get through the work day, which is why a swag box from Batch & Bodega is the perfect welcome back to the office gift. This set includes Poppy Mix Popcorn from Poppy, Classic Rice Crispy Treat from Byrd Cookie Company, Coffee Chocolate Almonds from Giddy Up Nuts, Original Pretzels from Martin's Handmade, and a Libretto Journal customized with your logo. For an additional fee, we'll handwrite a message of your choosing in a card for an extra personal touch.
Show Your Appreciation with Our Corporate Gifts
File this gift idea under "super helpful things you never knew you needed until now." While you might not think about it, your phone is incredibly dirty, covered in bacteria and germs, and it needs to be cleaned way more frequently than you know. This sanitizer harnesses the power of UV-C light technology to kill 99% of microorganisms tested. It can hold large phones as well as keys, jewelry, wallets, and other small items that your employees might want sanitized. The sanitizer also functions as a clock with alarm, and display temperature. Includes a USB to Type C charging cable and will charge a wireless enabled smartphone without cord needed.
This is one back-to-the office gift that your employees will treasure for years to come. The Ember smart mug lets you set your ideal drinking temperature between 120°F to 145°F and holds it for 80 to 90 minutes when off the charging pad or all day when the mug is left on the pad. This means that your coffee or tea will still be hot even if you forget to bring it with you into a meeting. The mug is safe to hand wash and can be submerged in up to one meter of water; just don't put it in the dishwasher and it will be fine. The mug comes in both black and white, and your logo will be laser engraved on the front.
This gift idea is another splurge, but we couldn't leave it out because it's one of our most popular sellers. Everyone loves Apple Airpods, and the recently released 3rd generation is better than ever with wireless charging and water resistant construction. The new Airpods also feature spatial audio with dynamic head tracking, which places sounds all around you to create a three-dimensional listening experience. For custom Airpods, your logo will be printed directly on the front of the case, so your recipients will see it every time they reach for their earbuds.
None of these ideas exactly what you are looking for? We offer thousands of promotional items for every type of budget and industry, so you're bound to find something you like on the iPromo website, from custom wine glasses to branded sunglasses. Check out other gift guides and browse our product selection on the rest of our website.