7 Ultimate Work Anniversary Gift Ideas
Celebrating the anniversary of an employee's time with a company can be a great way for employers to show their appreciation. Taking note of each team member's start date and sending them a congratulatory message on that date each year is a great way to start, but for companies that really want to build loyalty, a work anniversary gift is a fantastic idea. 
Work anniversary gifts are a way to reward employees for their dedication as well as motivate them to continue producing top-quality work. Not only that, they demonstrate that employers care about each individual in their company because work anniversaries will be unique for each employee. Giving an incredible work anniversary gift will make staff feel valued, resulting in employees feeling truly appreciated. As these milestones only come around once a year, it's important to make the most of them and choose an incredible anniversary gift. So, what are some of the ultimate work anniversary gift ideas? Read on to find our favorite hand-picked and truly impactful gift ideas.
This luxurious wine collector's set will encourage employees to enjoy the finer things in life and relax during their evenings, weekends, and vacation days. Featuring an ergonomic bottle opener, a foil seal cutter, two wine stoppers, and two replacement corkscrew bits, this set is essential for any wine lover. It also comes with a drip ring that can be placed on the neck of a wine bottle before pouring to avoid losing a single drop and a wine pour spout to facilitate pouring.
Finally, a thermometer is included in order to ensure that the wine is at the optimal temperature. The Executive Wine Collector's Set comes in a polished cherry wooden case, which can be imprinted with a custom logo. It doesn't matter whether employees drink white or red, this wine collector's set has everything they need and is sure to please!
---
This Corkcicle mug is among the best work anniversary gift ideas because it ensures that employees' beverages stay hot for up to three hours while they work! Available in black or white, this stainless steel mug is super insulated and features a non-slip bottom and a clear, sliding, spill-resistant lid. Plus it can be customized with a company logo!
This gift is extremely practical because it can be used and reused for years. Plus it's environmentally friendly as it may help employees cut back on disposable coffee cups! Whether your team prefers drinking coffee, tea, a cappuccino, or a pumpkin spice latte, they're sure to love this gift.
---
This Under Armour jacket is both comfortable and stylish, ensuring that employees will be nice and cozy. Made of 100% polyester, it boasts a bonded two-layer softshell exterior and a warm brushed inner layer for ultimate comfort. This team jacket also features a signature Moisture Transport System that wicks sweat away from the body and a full-zip front with a collar.
Secure zippered pockets ensure that personal items are never lost, and the loose athletic fit makes this jacket ideal for exercise. Rolled-forward shoulder seams make the jacket even more comfortable, and the ability to customize the clothing with a company logo will help build team spirit among employees. This is the perfect gift idea for any athlete in the office.
---
One of the most appreciated work anniversary gift ideas is personalized electronic devices. These high-utility items will make employees' lives at work easier and can also be used during their downtime well into the future. The new Amazon Fire 10 HD tablets are a great choice, and include the following features:
Hands-Free Calling: Make phone calls or video calls hands-free using the Alexa App.

Amazon Prime: Prime members receive access to millions of TV shows, movies, songs, and eBooks at no additional cost.

Storage: The Amazon Fire 10 comes with 32 gigabytes of storage for documents, photos, music, and videos. Plus it has a microSD that can provide up to 256 gigabytes of expandable storage!

HD Display: This tablet has Amazon's largest display, featuring stereo speakers and over 2 million pixels to ensure crystal clear visual and audio.

Quad-Core Processor: The Amazon Fire 10 has a 1.8 gigahertz quad-core processor, 2 gigabytes of RAM, and up to 10 hours of battery life.
Plus, these tablets can be customized with a company logo and custom packaging! This gift is ideal for a variety of employees because it is multipurpose — anyone who loves listening to music, watching movies, and reading books will appreciate it. With a low minimum order of 12, getting your employees the Amazon Fire 10 to celebrate their work anniversary should be an easy decision.
---
For employees who love to travel or have to make frequent trips for work, the Thule® Subterra carry-on luggage is among the ultimate work anniversary gift ideas. Large, durable wheels and V-Tubing telescoping handles make this luggage easy to transport, and the internal compression panel means that travelers can fit more inside their carry-on and separate different types of clothing easily.
The Thule® Subterra makes travel easy with a piggyback strap attachment loop, allowing travelers to hook on a smaller personal bag effortlessly. No more juggling multiple bags in an airport! Plus, this bag was designed with air travel in mind; it complies with the carry-on requirements for most airlines, and its top, bottom, and side grab handles make it easy to put in an overhead bin. 
The Thule® Subterra carry-on was also made to last; its durable exoskeleton and molded polycarbonate back panel allow it to withstand the rigors of frequent travel with ease. The bag is made from durable, water-resistant materials that will protect all of its contents from the weather. Travelers can use the zippered mesh pocket to hold small items that might need to be accessed frequently, such as keys or a wallet. And the built-in ID card slot makes it easy to identify which bag is yours when you spot it on the luggage carousel. Customize the Thule® Subterra with a company logo for your next work anniversary gift purchase!
---
This unisex high tech watch is one of the best work anniversary gift ideas and it is suitable for employees of any gender. This watch is classy and sophisticated, featuring a 43mm solid stainless steel case and polished silver finishing. The watch's straps are leather and feature a crocodile pattern, and the watch is resistant to water (up to the equivalent pressure of approximately 50 m underwater), meaning that users can shower or swim without fear of damage.
The display is made of domed mineral crystal and features a date display and high-precision Japanese movement. Additionally, the watch is a chronograph, meaning that it combines the typical time display features of a regular watch with the start, stop, and reset functions of a stopwatch. A custom logo can be added to the face of the watch for a personal touch, ensuring that this gift is stylish as well as practical.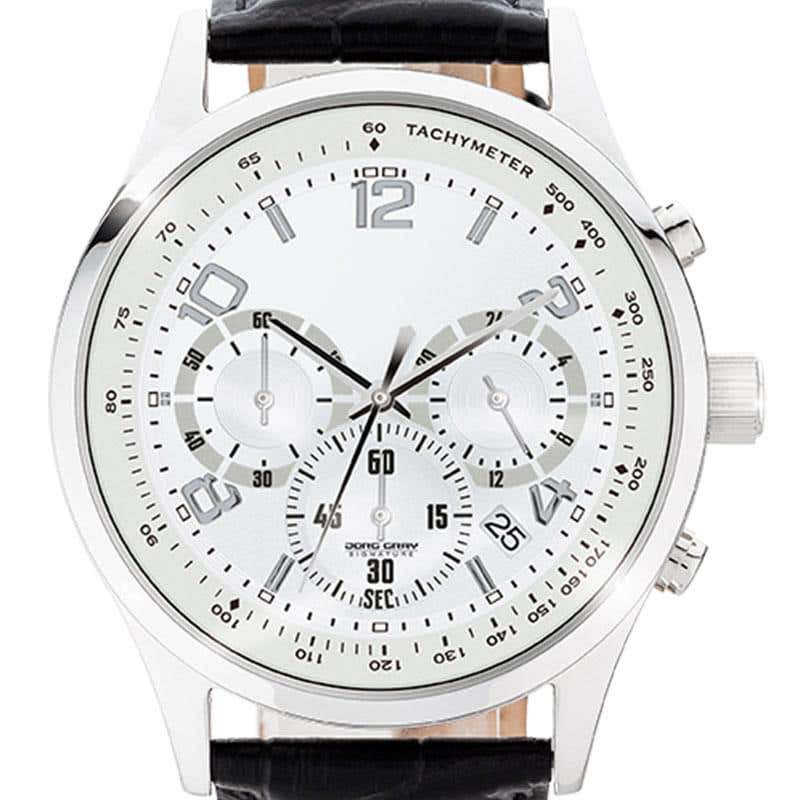 ---
The YETI Hopper® Portable Cooler is an extremely practical work anniversary gift. This cooler uses a DryHide™ exterior and ColdCell™Insulation to keep food and beverages nice and cold. It's the perfect cooler for camping trips, hiking, and exploring the wilderness, and was designed for extreme visibility to ensure that it is never lost. The Hopper® Two 30 is durable enough to withstand the hazards of nature and was designed to make it easy to load and unload its contents.
For any employees who love to connect with nature, the YETI Hopper® Two 30 portable cooler is among the ultimate work anniversary gift ideas. It will allow them to bring plenty of food and drink with them on their journey, meaning that they will have longer, more enjoyable trips. The cooler is available in two color options — Fog Gray with Tahoe Blue and Field Tan with Blaze Orange — and it can be customized with a company logo.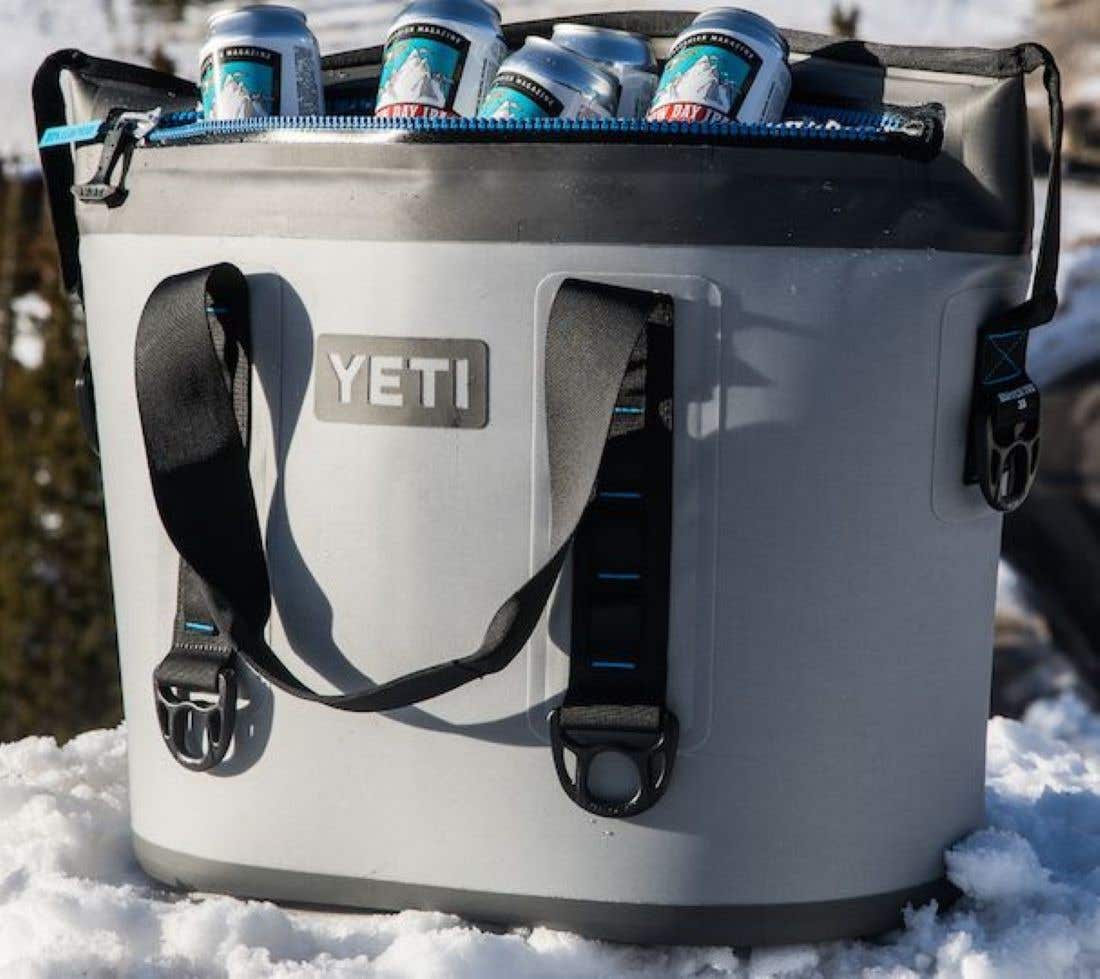 ---
There are a variety of work anniversary gifts to choose from, but these seven are certainly among our favorites. When selecting a work anniversary gift for an employee, it can be helpful to try to gear it towards their hobbies and interests.
Work anniversary gifts are a great opportunity to show that you know your employees well and that you care about them — not just as workers, but as people. If you're interested in something else or would like additional information about one of the items listed, feel free to reach out to iPromo today.