9 Unique Ideas for Business Gifts To Keep Clients Coming Back
Co-branding with retail brands your clients already love is a great way to give effective business gifts that will be appreciated and impactful for years to come. Corporate gifts are an ideal way to let your clients and employees know they are appreciated while your subtle branding will be seen on a daily basis.
Corporate gifts are perfect for any company looking to say thank you with high quality items that make an impression. We have compiled a list of the most unique and on-trend corporate gift ideas to make the ultimate impact on your clients and employees this year.
S'ip by S'well 15oz Vacuum Insulated Stainless Steel Water Bottle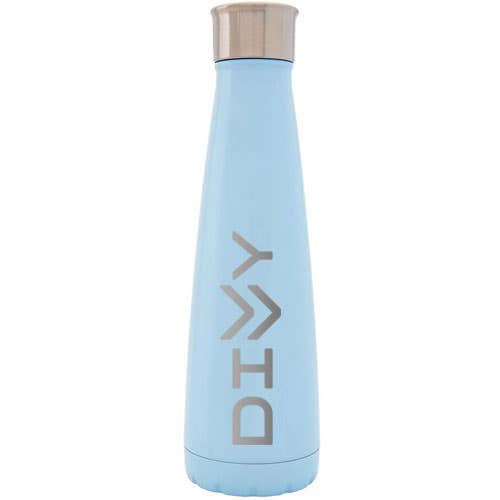 Reusable water bottles are becoming increasingly important in today's eco-conscious world. Consumers are tired of buying single-use plastic bottles knowing that their trash might end up in a trash heap in the middle of the ocean.
That's part of the reason why the S'ip by S'well vacuum-insulated, stainless steel water bottle is such a good corporate gift idea. Of course, it's also simply an exemplary water bottle. It can keep hot drinks steaming for up to 12 hours, and it can also keep cold drinks icy for up to a full 24 hours.
With its leak-free top and stainless steel design, your recipients are sure to use the S'well water bottle and, in turn, show off your company's logo.
---
Timbuk2 Parkside Laptop Backpack
When you're looking for corporate gifts, you want to offer something that provides actual value to the client. If the promotional product gets used, it allows more people to see your branding. The Timbuk2 Parkside Laptop Backpack will certainly provide value to any recipient's life. The backpack has a sleek design that is highly useful for working professionals. It's full of functional features, including:
15-inch padded laptop sleeve
Pockets for phones, cards, keys, earbuds, cash, etc.
External water bottle pocket that also doubles as a U-lock holder
4 colors to choose from
2 locations to imprint your logo or other design
The spacious main compartment also allows the backpack to work as both a regular, everyday tote and a carry-on bag for short work trips. You can fit a few articles of clothing and even a pair of shoes. Clearly, there's a lot to like about this backpack.
---
JBL Flip 4 Waterproof Bluetooth Speaker
Bluetooth speakers are some of the hottest items on the market right now. People love to listen to music whether they are at a backyard party taking in the surf and sun of the beach. The JBL Fip 4 Waterproof Bluetooth Speaker is one of the newest and most powerful speakers on the market, and you could have your company's logo imprinted all over a few.
Obviously, this is a gift that appeals more to a younger audience, but it could be a good way to build brand loyalty or help show an employee how much you care. That's because it's simply a top-notch speaker that comes with all of the following:
A 3,000 mAh lithium ion battery for up to 12 hours of continuous audio streaming
Noise and echo-canceling features that allow it to be used effortlessly for conference calls
Connect multiple devices to the speaker at one time
Connect up to 100 JBL speakers together for increased sound
Fully waterproof design (it can even be submerged in water)
Use Siri or Google Now with just a press of a button
---
Custom Amazon Echo Dot 3rd Generation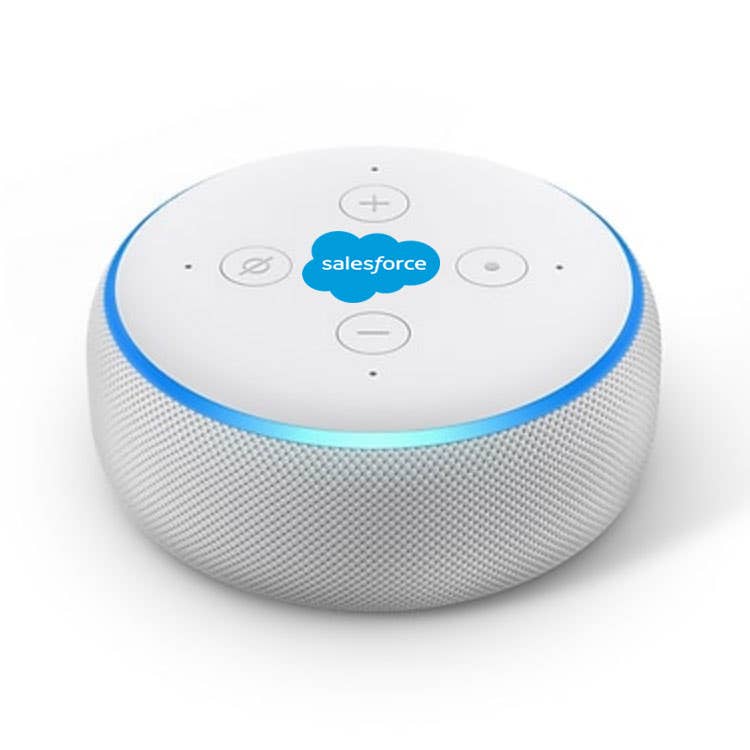 The Amazon Echo Dot is the best-selling smart speaker on the market and for good reason. The most recent iteration of the device is the 3rd Generation, which has the best speakers and a cool rounded look. A custom Amazon Echo Dot also makes for a good corporate gift.
Even if you don't have any type of Amazon Echo device, you're probably familiar with its main concept and the voice behind it: Alexa. With an Amazon Echo Dot, you get all the functionality of Amazon's Alexa software in a relatively small package. Alexa can do any of the following:
Add items to a calendar
Play music
Answer questions
Deliver news
Check weather reports
Communicate with various smart home (IOT) devices
Make alerts and set alarms
If you hand one of these items to your customers or employees, then they will be sure to look at your company favorably for years to come. You also can't go wrong by attaching your brand to an Amazon product.
---
Under Armour Snap Up Sweater Fleece
Under Armour is one of the big names in the sportswear industry, but they also have a plenty of casual and professional apparel. The Snap Up Sweater Fleece is one article of clothing that works in every environment whether you're on the golf course or in the board room. Its stylish polyester design practically oozes professionalism.
It will come as no surprise that it also functions well as a sweater. The fleece lightweight, breathable design make it comfortable in most climates, and the built-in UA Storm technology helps repel water to keep you dry on a rainy day.
A sweater is also very visible, and your logo will share space with the trusted Under Armour brand. You can even choose multiple locations to place your logo or other design to get the most coverage area.
---
YETI Rambler 14oz Mug
If you're looking for the best camping cookware, then you will certainly come across YETI-branded items. Their 14-ounce Rambler Mug is great whether you're pouring yourself a cup of joe in the break room or eating a bowl of chili in the backwoods. The best part about this particular mug is its double-walled, vacuum-sealed design that keeps all the heat in the interior, making it easier for you to hold and maneuver.
If you want to maintain the temperature of your hot drinks and foods, the mug also comes with a convenient lid that traps the heat until you're ready to let it cool down. That's certainly ideal for any coffee aficionados at the office who might want to bring their own brew into work. If you're going to give away a mug as a corporate gift, you might as well go with the best.
---
Corkcicle 16 oz Tumbler
Maybe instead of a mug, you want to hand out something slightly larger but just as effective. Then, the Corkcicle 16-ounce Tumbler might be your best bet. Perfect for sipping, the Corkcicle Tumbler provides you with a triple-walled, vacuum-sealed insulation that is designed to keep drinks cold for over 9 hours and hot for around 3.
It's also made from stainless steel, making it durable and shatterproof. On top of that, it's difficult to drop the tumbler anyway because of its easy-grip sides and no-slip bottom. All drinkware items are also great promotional products because, again, they are highly visible.
---
Medium Flat Cube 3D Crystal Award
Sometimes you just want to give a loyal and hard working employee an award to really show your appreciation. This Medium Flat Cube 3D Crystal Award is a unique way to do that. It's not like a standard plaque or certificate of appreciation. Instead, this Crystal Award features a fully 3D design that is laser engraved inside the cube.
You can come up with your own custom design to really give the award a "wow" factor. Employees who get an award like this are sure to display it on their desks, which will undoubtedly keep your company fresh in their minds going forward. It works great if you want to recognize a client's loyalty by, for example, acknowledging their five or ten or fifty years of continued patronage.
---
Port Authority Collective Insulated Jacket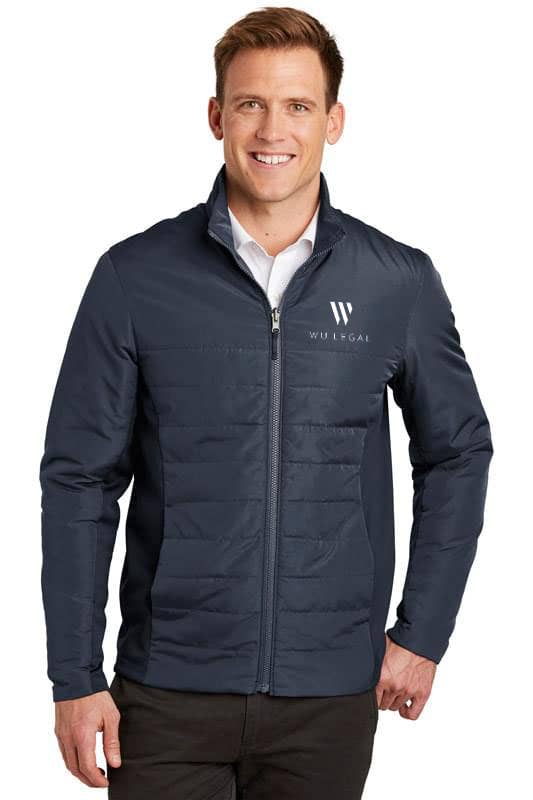 Fall and winter are right around the corner, and staying warm is going to be an important concern in the upcoming months. You can help your valued customers do just that with the Port Authority Collective Insulated Jacket. The trendy jacket is well-insulated without being bulky and provides weather resistant material to keep you safe from the elements.
The jacket also has a zipper and snap-up buttons to give you further protection from the cold. Multiple microfleece pockets provide you with a place to warm your hands or carry additional items. If you live in an area where the cold winter weather is a concern, you'll be saving your recipients from having to buy a new jacket. And they will certainly be grateful for that.
---
Anker PowerCore 10,400mAh Power Bank Portable Charger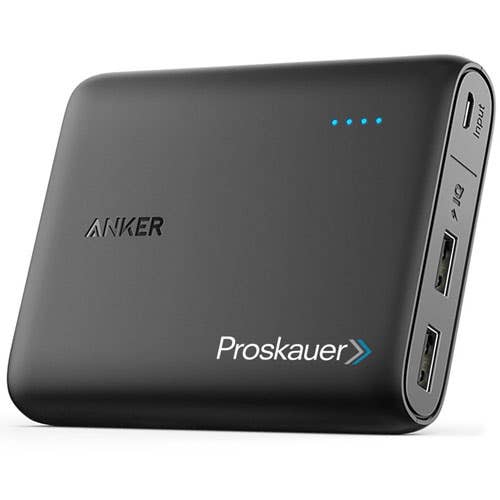 Last but certainly not least, we have the custom Anker PowerCore 10,400 mAh Power Bank. Anker is one of the leading names in the portable charging sector, which is itself a booming business. People love to keep their phones charged while they're on the go, and nothing is more convenient than a powerful power bank.
With 10,400 mAh of charging capability, you can get around 3 to 4 full phone charges before you have to plug the power bank in again. Anker's PowerIQ and VoltageBoost technologies help charge any device intelligently while also keeping charging speeds at optimal levels.
If you're considering power banks as corporate gift ideas, you might as well go with one of the best options on the market. You're recipients will notice the difference between a basic no-name portable charger and the Anker PowerCore.
---
In Conclusion
A corporate promotional gifting campaign can be a great way to bring in new customers and keep your old ones loyal to you. These gifts also work as advertisements in their own right whether they attract passersby or simply help current customers remember your quality and commitment to service excellence. If you're interested in taking your business gifting to the next level this year, check out our full range of corporate gifts or request a quote today to get a free virtual preview of your design.