September 26, 2023
Best Corporate Christmas Gift Ideas for 2023
As a business owner, we know you're likely already thinking about gift-giving as a way to thank your valued clients, partners, and colleagues who have been part of your journey throughout the year. 
Christmas gifts for employees and clients are a wonderful tradition helping spread good cheer, but choosing the right gifts can feel overwhelming with so many options. Gift-giving is meant to be an enjoyable part of the holidays, but it's easy for the stress of finding that perfect present to overshadow the spirit of the season.
This is why at iPromo, we've curated a special collection of corporate Christmas gift ideas for 2023, designed to make your holiday gifting experience effortless and unforgettable. So, if you're wondering how to spread some holiday cheer (and some subtle branding), you've come to the right place.
Top 10 Useful and Memorable Corporate Christmas Gift Ideas for 2023
At iPromo, we've found that the best corporate Christmas gifts blend usefulness with branding impact. With that in mind, we've curated a nice variety of options for this year's list. Each item is sure to please both clients and colleagues alike. 
These gifts have been carefully selected to suit diverse personalities and needs while maintaining our high standards for quality craftsmanship and personal touch. Keep scrolling to learn about our top ten recommendations for meaningful gifts this holiday season.
North Face Canyon Flats Fleece Jacket
The North Face Canyon Flats Fleece Jacket is a mid-weight fleece jacket that provides employees with a practical and useful garment during the colder winter. Made from breathable and insulating fleece material, your recipients will stay comfortable on cooler days, whether commuting to work or enjoying activities on their personal time.
Beyond functionality, this jacket is constructed to a high-quality standard that The North Face is renowned for. Details like the brushed fleece interior and raglan sleeves allow optimal warmth retention and unrestricted mobility. Its smooth face fabric and slim fit also give the jacket a polished appearance that can work for both professional and casual settings.
A gift item from a well-established brand like The North Face further enhances the value and thoughtfulness behind your company's choice. What's more, the ability to add a small screened or embroidered customization on the left chest truly personalizes each gift. It ensures every employee remembers the source behind their seasonal present. The North Face Canyon Flats Fleece Jacket makes for an appreciated gift that keeps on giving value all season long.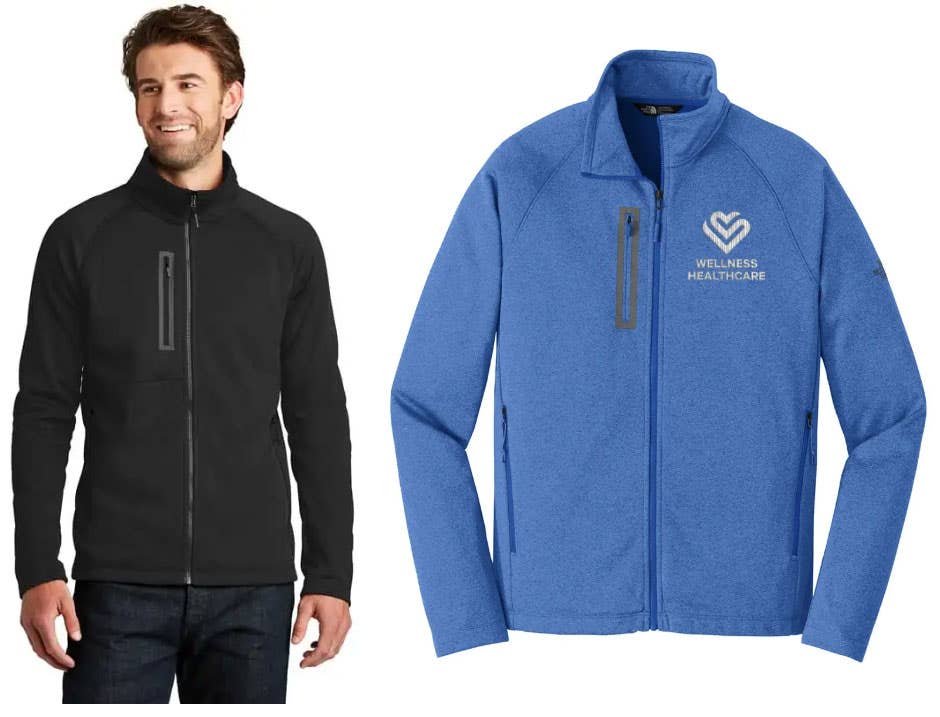 OGIO®️ Logan Computer Backpack
As more companies continue embracing hybrid or remote work setups, a good quality backpack has become an essential item for many employees. The Logan Computer Backpack from OGIO is a stylish and functional backpack that will be greatly appreciated.
It's made from durable 840D polyester fabric with padded shoulder straps for comfort. Therefore, this backpack can stand up to the rigors of daily use. It has multiple compartments to organize items, including a dedicated padded laptop sleeve. And the external bottle holders are perfect for staying hydrated on the go.
Best of all, it's super practical, so people will actually use it, unlike some less useful gifts that end up at the back of the closet. A backpack has lasting value that will encourage the gift's use long-term. The stylish yet hardworking nature of a customized OGIO Logan computer backpack captures the spirit of teamwork within your organization and makes a memorable Christmas gift your recipients will love.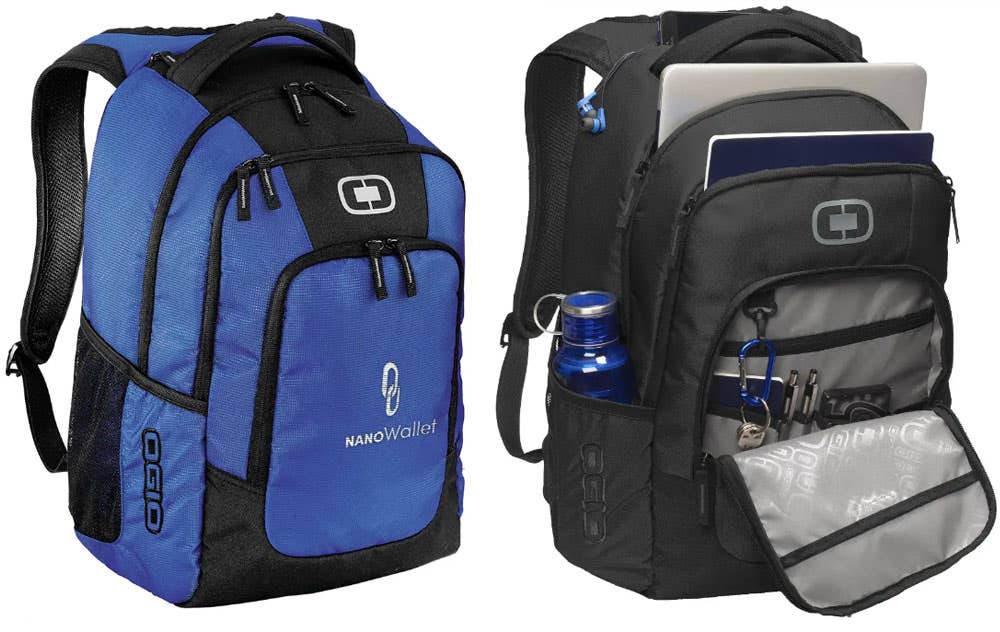 Solo Stove Bonfire 2.0
The Solo Stove Bonfire 2.0 is a high-quality fire pit that allows people to safely enjoy the warmth and ambiance of a campfire from the comfort of their own backyard. As the winter months approach and evenings get colder, gathering around an outdoor fire pit is a cozy way for coworkers, clients, partners, and their families to spend time together.
Unlike traditional fire pits that send billows of smoke into the air, the Solo Stove Bonfire uses a patented design that creates a very efficient burn with near-zero smoke and ash due to maximizing airflow. Its sturdy stainless steel construction also means it will last for many winter seasons of fun and memories.
We all know how busy the holiday season can get. Relaxing around a fire pit gives your recipients a stress-relieving way to unwind after the holidays surrounded by loved ones. Who doesn't want that after a hectic few months at work?
Choosing a gift from a company like Solo Stove that promotes responsible enjoyment of the outdoors allows you to feel good knowing your gift and business align with environmental protection.
Apple AirTags
In today's busy world, it's all too easy for things to get lost or misplaced. From keys and wallets to luggage and pets, we've all experienced that sinking feeling of not being able to find an important item. AirTags help eliminate that stress for good!
Each small and stylish AirTag slipped onto a keychain, bag, or other item you don't want to lose allows it to be precisely located using the Find My app. With a replacement battery estimated to last over a year, recipients will appreciate the long-lasting peace of mind these affordable tags provide.
Whether your recipients travel a lot for work or juggle busy personal lives, AirTags are such a handy gift. They take the hassle out of losing items and signal exact locations using the vast Find My network of Apple devices worldwide. Like any Apple product, AirTags are a premium yet practical choice that will see frequent daily use.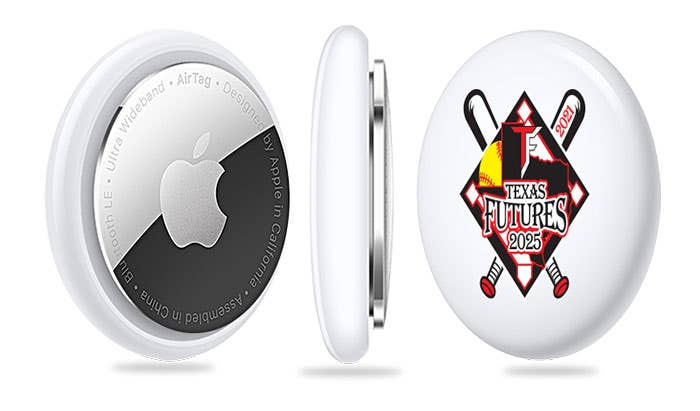 Leeman™️ Snug-as-a-Bug Gift Set – 4 Pc.
The Leeman Snug-as-a-Bug Gift Set is probably one of the greatest options to consider for corporate Christmas gifts this year. As temperatures start to drop as we're heading into the holiday season, this versatile 4-piece set will keep your employees or clients feeling cozy and cared for.
The set contains a thermal water bottle, beanie, scarf, and a pair of gloves that can all be imprinted with your company logo. This gift set delivers maximum branding across items that get plenty of everyday use. With many people still working remotely some or all the time, the bottle helps keep drinks at the perfect temperature throughout the day. Meanwhile, the beanie, scarf, and gloves come in handy when taking breaks outside.
Your clients and teammates will surely feel appreciated receiving practical gear they didn't even realize they needed until winter hits. Best of all, the gift set conveys thoughtfulness without breaking the bank. It has a reasonable price point, which means you can show gratitude to a wider range of contacts without stretching your gifting budget too thin.
Moleskine®️ Notebook and Pen Gift Set
The Moleskine brand is globally recognized for its high-quality, classic journals and notebooks. This gift set includes their popular hard-cover ruled notebook, perfect for taking notes, brainstorming ideas, making lists, or journaling. The notebook features acid-free paper that stands the test of time, along with a convenient built-in pocket and bookmark.
Complementing the notebook is a unique retractable pen with a sleek rectangular design. The pen clips neatly onto the notebook so employees can keep them together as a set. Both will stay organized on their desk or be easily portable for mobile work.
As opposed to a novelty gift, it has long-lasting usefulness. The elegant Moleskine branding also brings subtle prestige, showing recipients that their work and ideas are valued. It strikes the perfect balance of practicality, quality, and goodwill at a very reasonable cost-per-recipient.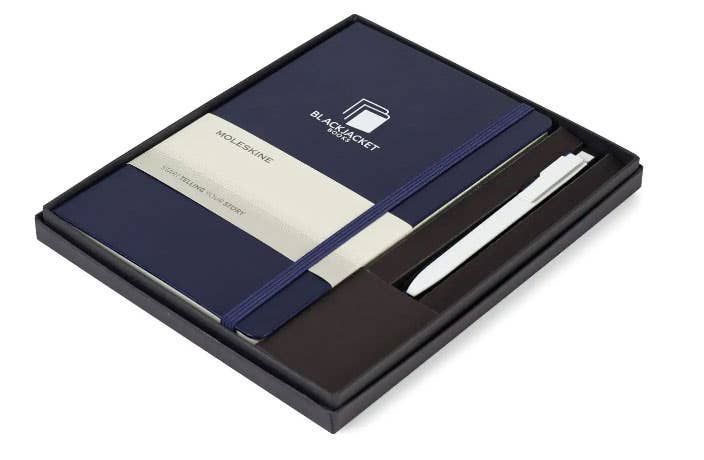 YETI®️ 35 oz Rambler®️ Travel Mug with Straw Lid
The YETI 35 oz Rambler Travel Mug with Straw Lid is a great option to include in your gifting plans. YETI products make excellent gifts that will stand the test of time. With winter right around the corner, a sturdy travel mug is a handy item.
The 35 oz size is perfect for those long winter commutes or days spent working outdoors. It keeps drinks hot for hours or cold for just as long due to the double-wall vacuum insulation. And it comes with a straw lid, so your recipients can enjoy their drinks hands-free, whether on the go or taking a break at their desk.
The tumbler is made of durable stainless steel that's completely shatterproof. The lid also stays put, thanks to its secure closure. Best of all, the mug and lid are dishwasher-safe for easy cleaning. Another great thing about YETI is that they really showcase your company's brand. The wide surface area on the side is perfect for displaying larger logos or designs for ultimate branding impact.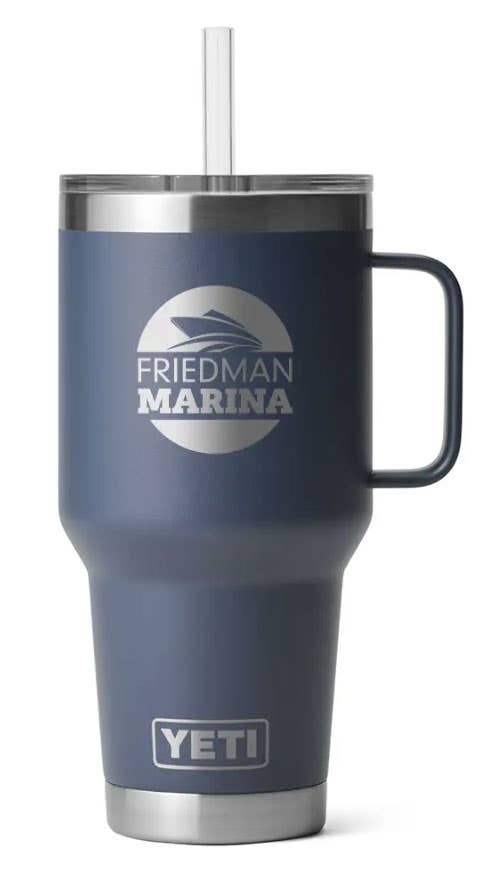 Cheese and Summer Sausage Cutting Board Set
Christmas time is synonymous with eating, drinking, and celebrating with friends and family. This cutting board set provides all the ingredients for a cozy cheese and charcuterie board that recipients will definitely enjoy.
The bamboo cutting board is durable and attractive, serving as a nice surface for arranging cheeses, meats, crackers, and other snacks. Best of all, it can be custom engraved with a holiday greeting and your company logo, which adds a thoughtful, personalized touch. This set includes high-quality meat and cheese – a half-pound block of mild cheddar and 5oz of savory summer sausage. It also includes a box of crackers, so it's a fully self-contained entertaining setup.
Recipients will appreciate receiving a gift they can use immediately during the holidays or beyond. For busy professionals juggling many end-of-year commitments, it's a low-effort item they can bring to parties or enjoy in their downtime.
Basecamp®️ Fleece Blanket & Water Bottle Gift Set – 20 oz.
This gift set from Basecamp really hits all the marks for a top-notch corporate Christmas gift this year. As the weather gets colder, a plush fleece blanket is such a welcome gift for employees to cozy up with at home after a long day. As temperatures drop, many will appreciate wrapping up in the warm, soft material.
Along with comfort, staying hydrated is also important, especially during the busy holiday season. The 20oz stainless steel water bottle helps promote hydration throughout the day. Its double-wall vacuum insulation will keep drinks cooler longer than a typical plastic bottle. With its sleek and durable design, this bottle will also be used well past the holidays.
Another big plus is that a portion of all proceeds from the gift set goes to support the important work of the Wounded Warrior Project. What a thoughtful way to give back while also giving recipients a gift they will enjoy.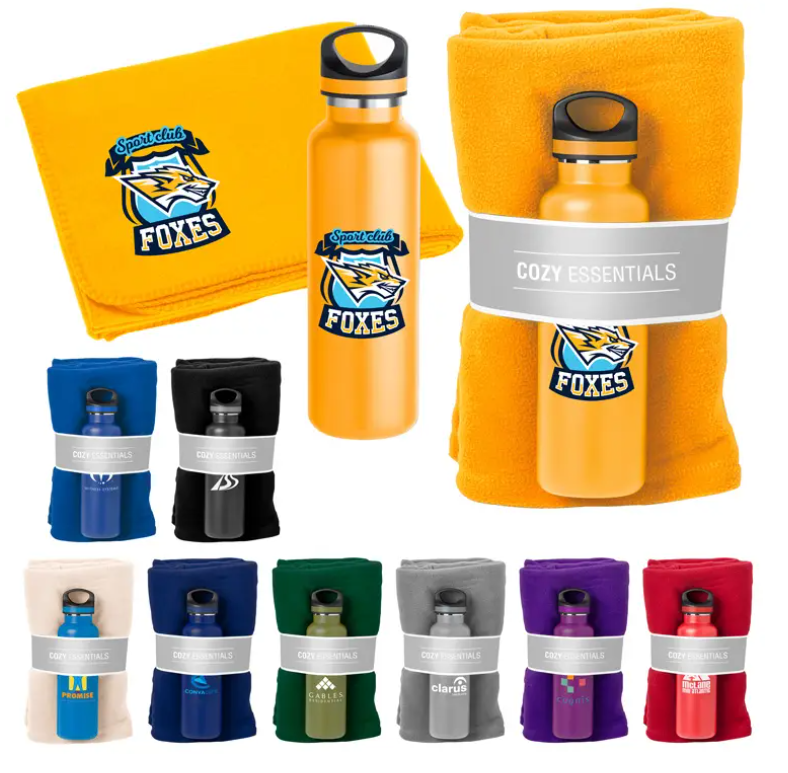 Refresh Glass®️ Wine Bottle Glasses – 4 pk
The Refresh Glass® Wine Bottle Glasses are a set of four glasses made from upcycled wine bottles that would otherwise end up in landfills. Your team will love the earth-friendly aspect of drinking from recycled glass. They also come in a colorful assortment, so no two are exactly alike. Who doesn't enjoy relaxing with a nice glass of wine after work?!
Not only are these glasses sustainable, but they also promote your company's support of eco-friendly initiatives. As glass is also very durable, these glasses can be used repeatedly for many holiday parties. And with the ability to add custom laser engraving to the glasses, you can further personalize each set with your company's logo or a special holiday message.
At a very reasonable price per set, Refresh Glasses makes a top-tier gift that is thoughtful, useful, and sustainable. Combined with their festive appearance, these glasses capture the spirit of the season and will create lasting warm memories of your company's appreciation and goodwill.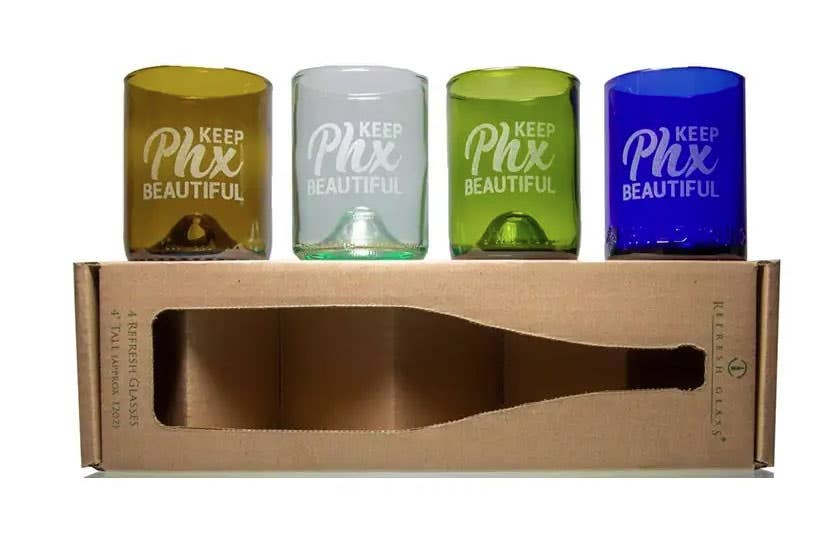 Conclusion
When choosing the best corporate Christmas gifts for 2023, it's important to select something that not only shows you care about your recipients but also offers lasting value and impact. After all, the best gifts are those that are both useful and meaningful. So, we hope these ideas have provided some inspiration to help you spread more holiday cheer to your recipients and kick off the new year on a positive note.
Best Corporate Christmas Gift Ideas for 2023
Shop our curated collection of the top corporate Christmas gifts for 2023