Customer Appreciation in 2020: The Best Thank You Gifts
Nothing says "thank you for your business" to your clients than thoughtful gifts. We curated inexpensive ideas to help you forge a strong bond with your customers.
Customer appreciation is important. If for anything, showing gratitude for someone purchasing your products or services is common courtesy. Plus, you always want to build those bridges for future business opportunities.
Most experts agree that retaining current customers is always cheaper than trying to find new ones. "A long-term customer is of more value than a single-deal customer," writes Larry Myler for Forbes, "and it's a lot less expensive to keep a current customer than to acquire a new one."
Depending on which study you believe, and what industry you're in, acquiring a new customer is anywhere from five to 25 times more expensive than retaining an existing one." – Harvard Business Review
In addition to customer retention, you are also likely to get new business from customer referrals. If a customer feels appreciated, they will refer someone to your business. This customer then becomes a retained customer who……..well, you get the picture.
"The more thanks you give them, the more thanks they can show you back." – Constant Contact
"A happy customer may be more likely to not only come back but to also spread the word about your company," writes Bruna Martinuzzi. "This can help build your brand's reputation as a good company to do business with."
Customer appreciation can be as simple as saying "thank you." However, there are also some other unique ways to show appreciation, most of them without breaking the bank. Here are some of the most inexpensive ways to say thanks.
Sending Them a Personal Thank You Note
Personal. That's the word we want to emphasize. Personal!
We are not talking about giving away mass produced cards that say, "thank you for shopping with us." You need to make it personal so that the customer feels you are paying attention just to them. Here is how to incorporate it into your business.
Let's say you have a hair salon and want to give a personal thank you note. Simply use a card (even your business card) and write the personal message. Say something personal like what you talked about when they were getting their hair done (e.g., "enjoy your vacation" or "good luck in the new job"). Slip that into their bag or write it on the back of their appointment card.
Simply adapt this method for whatever industry you are in. For instance, a tailor can slip a hand-written note into a suite pocket that says, "send me a picture when you are out on the town." Including an email address and you capture two birds with one stone (collecting a follow-up method and showing appreciation).
Let's say the customer does send you a picture. There's no reason to stop there. Show them off on social media.
Show Off Your Customer on Social Media
Speaking of asking someone to send you a picture, this would be a good time (with their permission of course) to show them off on social media. It will give them some recognition, make them feel appreciated, and also market your brand at the same time.
"Know of a recent accomplishment or privy to some big news about a customer? Give them a shout out on your social media page!" – 3dcart
One of the best examples we can use comes from a testimonial on Constant Contact. A yoga teacher posted pictures of her students in a class on their Facebook page. While this may seem like a small gesture, it had a big impact for one of the students.
"What may seem like a simple gesture from the studio was really a WOW! moment for [the student] who continues to be one of the studio's biggest fans."
Provide a Discount For Repeat Business (and Referrals)
Building relationships is about more than money. However, sometimes money is how customers feel appreciated.
Give loyal customers discounts for repeat purchases. In fact, consider implementing a customer loyalty program. If you don't believe they work, walk into any business today and let us know how many of them don't use a loyalty program. The odds are you won't find many.
"Loyalty programs are effective at retaining customer by preventing them from turning to the competition," writes Greg Kihlstrom from Forbes Councils. "These programs can also maximize the lifetime value of a customer by offering incentives to spend more and buy more."
You also need to give something for customers who refer new clients. You can do a number of things (such as giving that handwritten thank you note) but providing a coupon for a free or discounted item can really show that you care and appreciate the referral.
So, in addition to helping you earn repeat business, you are showing your appreciation by offering your customers something they normally wouldn't receive.
Now on to our favorite method of customer appreciation. You guessed it – using inexpensive promotional gifts.
Saying Thanks with Inexpensive Promotional Gifts
It's what we do so we have to mention it, but personalized gifts can be an inexpensive way to thank your customers. It is also one of the best ways to create a positive image for your brand and get loads of cheap advertising based on cost per impression.
In addition to showing your appreciation, giving inexpensive promotional gifts can help build brand awareness. Thinks about it like this. In addition to having a happy customer who receives a personalized gift, you wind up giving them an item that becomes a billboard for your company.
Here is a better way to look at it.
Let's say you decide to give a customer a customized tote bag. You should know that each bag you give away will generate an average of 3,300 impressions during its lifetime. In addition, customers keep them an average of 11 months. Statistics show that half of these customers will be more likely to do business with you again because of receiving the bag.
Now take the cost into consideration. If the average cost of a custom tote bag is $5, the cost per impression is less than 2/10th of a penny. As far as inexpensive promotional gifts are concerns, promotional bags are very cheap.
Here are a few other inexpensive promotional gifts and the cost per impression for each: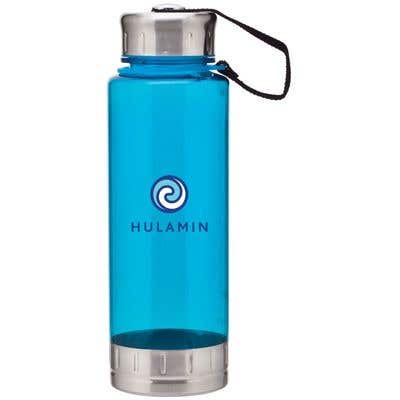 Keep in mind that many promotional products cost way less than stated above. For instance, we have a whole line of promotional gifts under $1 to choose from.
You can see that using personalized gifts such as these cost you less than a penny per impression. Compared to paying anywhere from a few pennies to a few dollars per impression for online advertising, you are cashing in with inexpensive promotional items.
Not only do you thank your current clientele, but you also get advertising for less than a penny for each person who sees your brand.
Be Polite! Be Thankful! Show Your Appreciation
Customer appreciation is important. More people leave a brand due to not feeling appreciated than they do for poor products or services. If you don't show appreciation, people are likely to leave and go to a competitor.
You build a positive brand image when you thank a customer. You also earn brand impressions if you use an inexpensive promotional gift. As it is cheaper to retain a customer than earn a new one, a customer appreciation strategy is a must for every business.
I know there are quite a few numbers here dealing with cost. Just keep in mind these are average costs as all items have cheaper and more expensive options. Reach out to one of our specialists to determine the cost for any item we sell which can be used for customer appreciation.
With our factory direct pricing and satisfaction guarantee, you will not find a lower price out there. You can even start your next customer appreciation campaign with our swag under $1 section. There you will find plenty of personalized gifts your customer will enjoy.