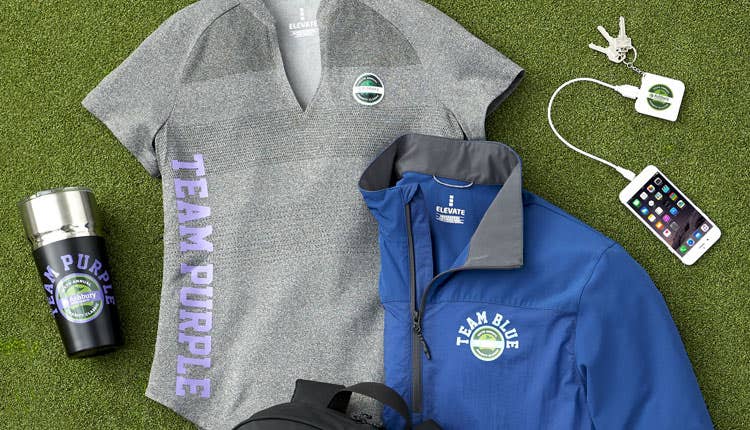 Examples of Promotional Products That Have Hit the Mark
Promotional products are great for many reasons. They increase brand exposure, improve consumer recognition and build stronger relationships with customers that increase loyalty. But what kinds of promotional products to people want? Keep reading to find some examples of promotional products that are both effective and unique.
Why Promotional Products Are Important for Marketers
A Low-Cost Method to Gain Brand Exposure
When you hand out gifts your brand is going to stay in the person's mind because they now have a personal item that they can use a lot, be it a pen, mug, frisbee, or phone holder they're carrying around. By getting your gifts out there more people will see the items and be exposed to your brand.
Brand Recognition
More consumers are willing to buy products and services from businesses that gave them promotional products. According to the Advertising Speciality Institute (ASI), 85% of consumers can remember the brands they received branded apparel from. That's because the more they use these products, the more the brand is making an impression on them. The more you give your gifts out to people, the easier they will be to recall. This will help people truly remember and be able to recognize your brand, and feel more connected to it when they see the logo or name.
Greater Customer Loyalty
There's no denying that people love freebies. When you give out something they can use regularly or recreationally that targets a need or a want, people will use it more regularly. According to data from the Advertising Speciality Institute, the average U.S. household owns 30 promotional items. If the gifts are fun, people will create a positive association with your brand and favor it more. If they're useful, people are likely to use these gifts more regularly.
Low-Cost Marketing
Sure, you have to pay for the gifts that you're giving out. But once you hand out your items, your consumers will promote them for you – if they like them. When people are wearing items with your brand's name or logo on them, using them at the office or walking around and carrying them in public, they're promoting your brand for you. Other people are being exposed to these products all the time and they're creating impressions on them, as well. According to the ASI, about 55% of promotional products are given away by recipients to others. That means your products will land in even more hands and you never know where they'll end up!
Examples of Promotional Giveaways
Handing out promotional items can actually be a lot more effective than marketers initially realize. They're ways to show off your brand, gain exposure, connect with consumers, strengthen brand loyalty and conduct marketing at a low cost. However, you want to make sure that consumers actually like the products you're giving out and won't just throw them away. Keep reading to find out 10 of the best promotional items and gain greater exposure for your brand.
1. Branded Writing Utensils
The reason why branded pens and other writing utensils work so well is because they're small, they're useful, and they're always in demand. They're easy to carry around and can be taken anywhere. Do make sure, however, that you're producing good-quality utensils and aren't too cheap.
The two reasons why people keep promotional products are because of quality and utility, so you want to hit both of those points for consumers to really like your products and keep them for a long time. Make sure you print your logo and brand name on them and you'll gain exposure. About 89% of consumers have reported owning promotional writing instruments.
---
2. Drinkware
Mugs, cups, and bottles can be a great way to gain exposure. People carry them everywhere to drink tea, coffee or water, and leave them at their desks at work. If they're designed well aesthetically, recipients may even want to show them off like accessories – the same way coffee lovers do with Starbucks cups. According to the Advertising Speciality Institute, 78% of consumers have reported owning promotional drinkware.
---
3. Phone Accessories
People take their phones anywhere and everywhere, so phone accessories are a good way to go when trying to target a wide and generic audience. Some of the best promotional items may be phone grips, microphone blockers, wallets, holders, and hand straps.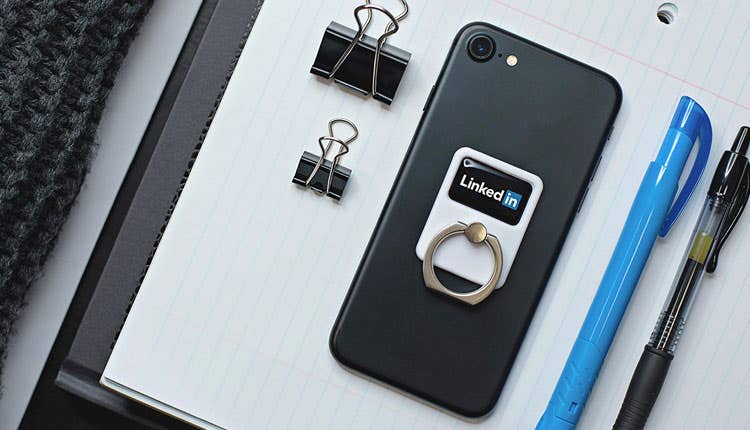 ---
4. Wireless Speakers
Mini speakers phones and laptops can be great gifts. When people want to play music out loud as opposed to using headphones, they're likely to be around others. And that means great brand exposure for you, in a fun and recreational setting. Or they might be used at corporate or public events where lots of people will be present.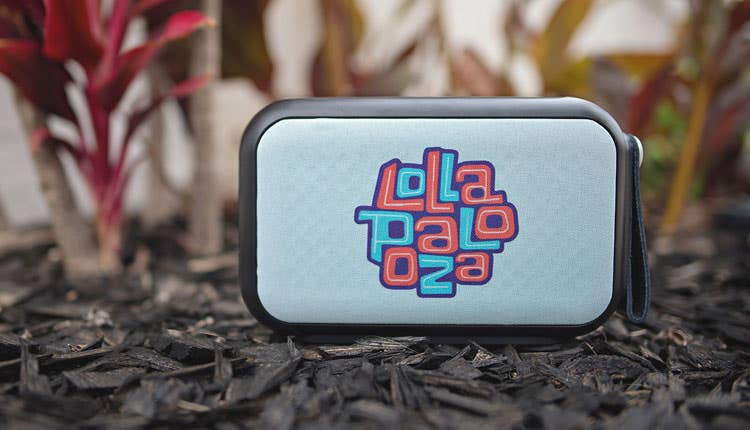 ---
5. Journals
Whether people are using them for school, work, making lists or personal writing, a journal is something that everyone should have and people are likely to use. You can hand these out to all kinds of people and they'll make good use out of them. Plus, they're portable, which means whether your recipients are at the library or placing them done on their desks at work, they're good for exposure.
---
6. Fun Items
Fun items can be anything like a stress reliever ball, a pizza cutter or a reusable straw. These are all items that aren't exactly necessary, but they could be nice for recipients to have. They're not as likely to buy these items for themselves, so these can be unique gifts to hand out that will make your brand stand out. Others might check out these items and want them for themselves, too.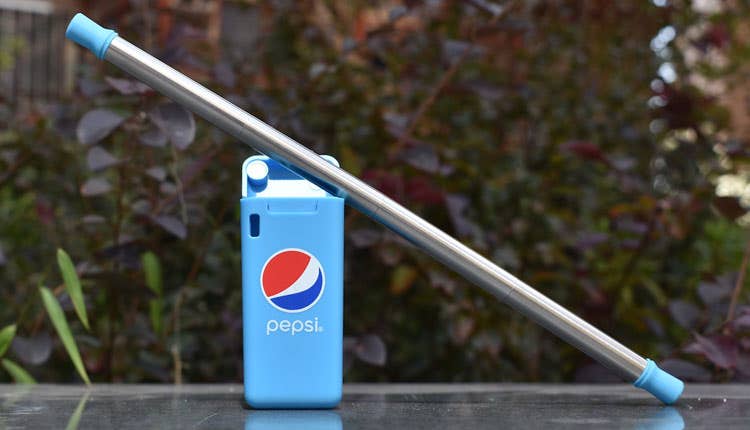 ---
7. Computer Accessories
Two great computer accessories to hand out are USB fans and webcam covers. Whether people are looking for extra privacy or for a way to cool down while they're at work, these are both great gifts that are practical and likely for people to use on a regular basis and will give your brand great exposure. The more they use these products, the greater the number of impressions the brand will have on them.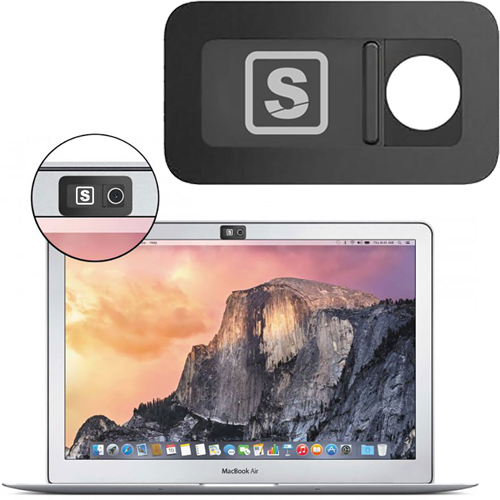 ---
8. Wireless Tech Products
One of the best examples of this would be a wireless phone charger. They're so convenient and people will probably use them when they're out in public and gaining exposure, rather than on their own or at home. Promotional power banks are also another great option, which 33% or almost one-third of consumers have reported owning. These aren't items that everyone would buy for themselves, but if consumers were to receive them as giveaway items, they would be likely to use them.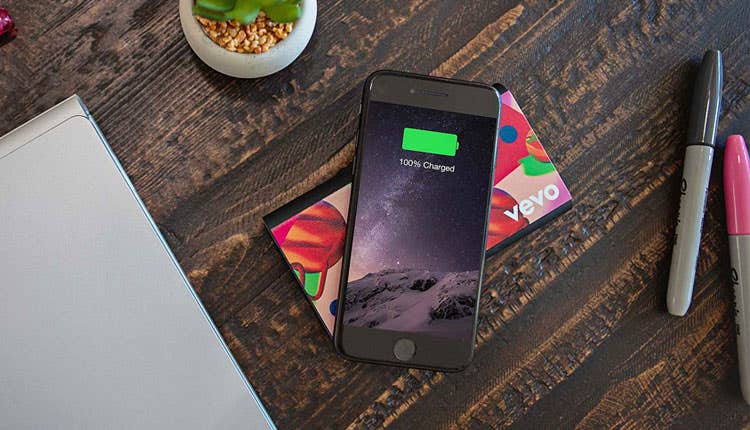 ---
9. Everyday Items
Gifts such as mini cleaning sets and computer mouse mats are all everyday items that aren't super exciting, but they're useful. By getting people everyday items they'll be exposed to them on a daily basis, as well as exposing the items (and the brand) to others, without even realizing it. And the more people are exposed to the items, the greater the number of impressions the items will have on them.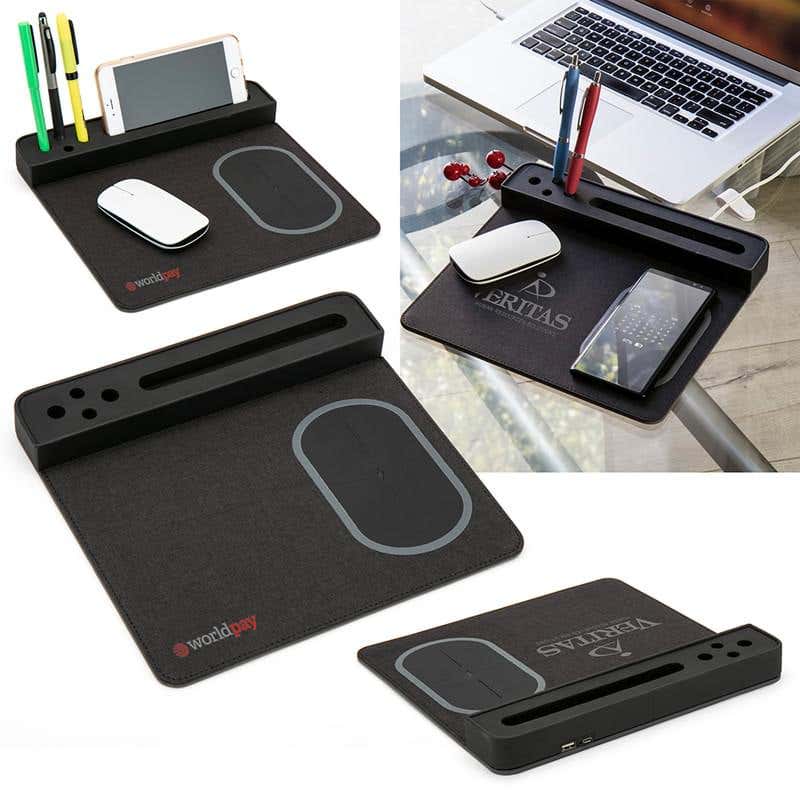 ---
10. Apparel
Light apparel like baseball caps and socks some of the best giveaway items and can be excellent for exposure. People are likely to wear either as accessories when it's sunny or they're wearing running shoes, so these can be very useful gifts to hand out.
Apparel is also likely to make an impression on others, considering that one of the first things you notice when looking at someone are the brands they're wearing. Caps are great examples because the branding is on the head and directly above the face where people are looking. Promotional outwear items will generate about 6,100 impressions over their lifetime.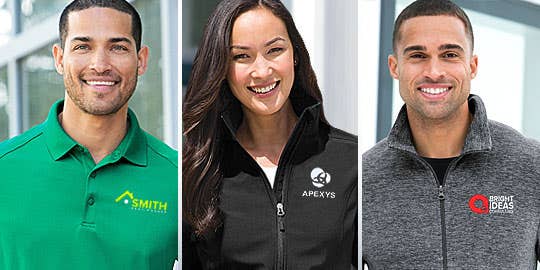 ---
Why these Items Make the Perfect Gifts
All of these items are either used for recreational or practical purposes. If they're used recreationally, consumers will start to associate your brand with something fun and positive, and they're more likely to be around others when they're using them. For products with more practical purposes, users will use them more regularly and carry around with them. These promotional items are also small and portable, which makes them smart promotional products that will continue to gain exposure as more people become exposed to them.
Costs
All of these items will range anywhere between $1 to $17, depending on the item you choose. While fun gifts like reusable straws will be on the lower end of prices, a pair of speakers will be higher, so it all depends on which of these best promotional items you want to give away.
To get a sense of price ranges or get inspired with products, check out some of our best promotional items to give away!