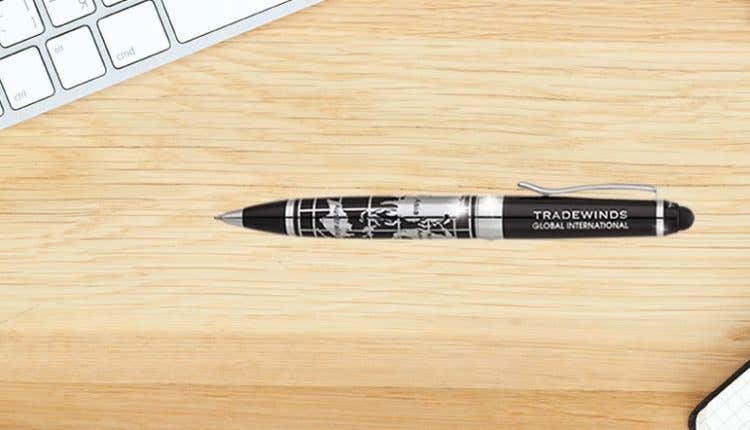 When consumers see your brand's logo and message on their pens, branded t-shirts, mugs and other promotional items, they are more likely to remember your company. According to Advertising Specialty Institute, promotional products are rated so highly by key buyers because they are successful at increasing the rate of return on the dollar.
The more useful the promotional products, the more likely they are to be remembered. According to the consumer study, tech products, health and safety products, and writing instruments are the most useful types of promotional products. According to a Promotional Products International Association intercept study of travelers at New York's LaGuardia Airport, seven out of the 10 respondents remember receiving a promotional item in the last year, and 1 in 4 were carrying products with them that they had received in the past . About 88 percent of the respondents said they remember the advertising logo of at least one of the promotional items they had with them.
"Promotional products will get consumers to remember your brand's message."
No matter what type of company you run, handing out promotional products will get consumers to remember your brand's message. If consumer's have your organization in their minds, they will be more likely to use your business's products and services.
Here are are three ways to maximize promotional items to their full potential:
Go beyond your target audience: If you want to get the most out of your promotional products, you shouldn't limit them to your current target audience, according to the American Marketing Association. Don't be afraid to go after customers who are outside your company's demographics. Since promotional items are mobile, they don't have geographic or demographic restrictions.
Take advantage of holidays: According to Global Process Servers, it's a good idea to give promotional products around the holidays. For example, during Christmas, consider giving your customers ornaments or pocket calendars.
Let customers have a choice: Instead of offering one type of promotional item, Business Know-How recommends letting your customers choose from several. For example, if you are giving out promotional items at a trade show, you could offer your customers a choice between coffee mugs, pens and t-shirts.