Sticky Loyalty Marketing Strategies with Promotional Items
Retaining B2B clients is difficult – learn how swag and corporate gifts will keep your customers coming back all year long.
Building customer relationships has become more important than ever. Because long-lasting relationships are so crucial to an organization's success, more and more businesses are focusing on achieving that. The most effective way is by building a loyalty marketing strategy to fit your brand
What is a Loyalty Marketing Strategy?
The purpose of creating a loyalty marketing strategy is to encourage repeat business. You want to get them as excited and loyal to your brand as possible, which can be done by delivering a high level of value that stands out from competitors. You need to deliver on an aspect, whether it's customer service, a strong connection, or quality, that can't be found anywhere else. Your customers need to feel like you deliver a service that's irreplaceable.
How can it Benefit Your Brand?
There are several reasons why an organization needs loyalty marketing. For starters, acquiring new customers is expensive as it costs five times more to attract a new customer than keeping an existing one. Secondly, it's been proven that 40% of revenue in the U.S. comes from returning customers — who represent just 8% of visitors.
These customers are loyal customers to your brand as they make a lot of purchases over a period of time. Third, when you attract loyal customers to your business you're also potentially turning them into brand ambassadors for your business, who spread positive word-of-mouth for your business. They will share their positive experiences with your business with friends, family, and coworkers, which will help you build a solid reputation — free of charge.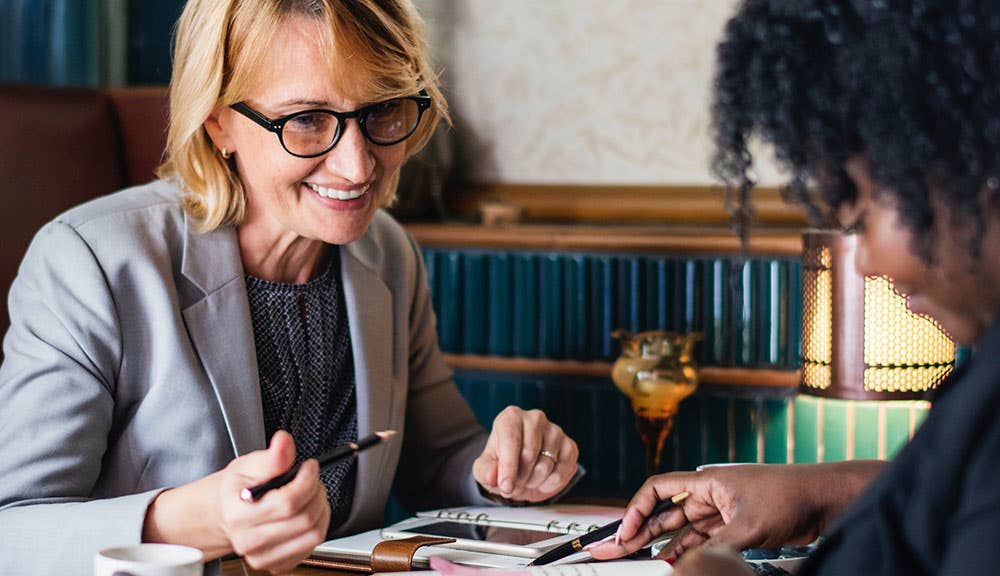 5 Types of Loyalty Marketing Strategies
Now that you understand the importance of creating a loyalty marketing strategy and how significant they are for marketers and organizations to reach consumers nowadays, let's explore types of loyalty marketing strategies that you or your organization could implement:
1. Rewards Program
Implementing a rewards program is a highly effective marketing strategy for increasing customer loyalty because it literally encourages customers to make more purchases. When customers know that they will be rewarded for the amount of money they spend, how many points they accumulate, or the number of purchases they make, they will want to buy more from you. You can incentivize them with special discounts, free gifts, or free products for every certain number they buy.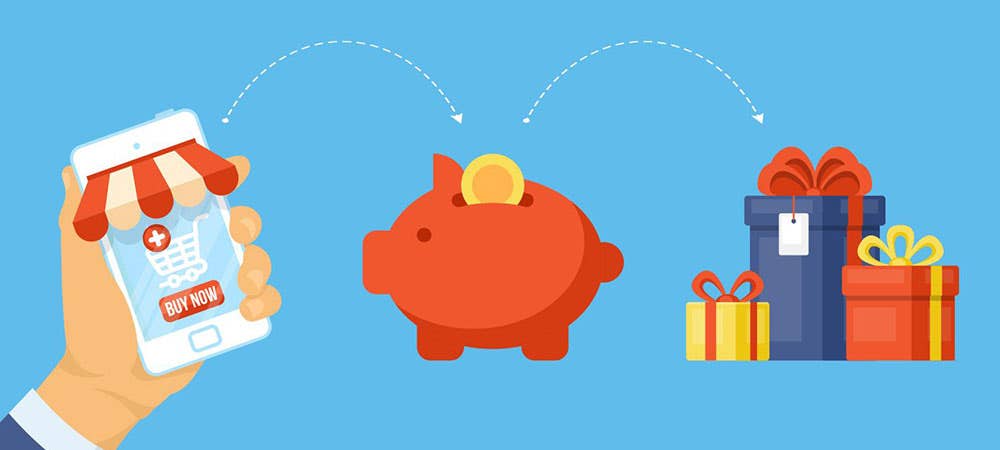 2. Building Long Term Relationships
If you want to build customer loyalty, you need to find a way to connect deeper with consumers. One of the best ways to do this is to facilitate ongoing communication with them, which can be done via email. Create a mail program where you ask customers (or encourage them with special discounts and offers) to sign up for your email program and send campaigns, new offers, birthday wishes, and special discounts electronically.
You can personalize the experience by addressing customers by their first names or sending recommendations for products that are similar to ones they have previously purchased. With these efforts they will feel more special and important to your company.
3. Build a Positive Brand Reputation
Another way of building customer loyalty is by building a positive reputation for your business. This can be done by connecting with consumers on a deeper level and showing that you care about them. The last thing you want is to have your customers think that your main focus is on generating profits — they'll think you're solely driven by money and won't want to buy your products or services.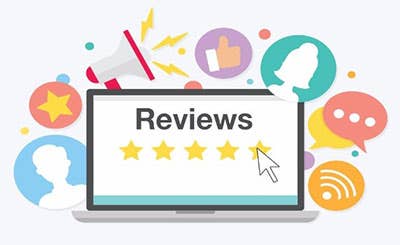 Train your staff to listen to their concerns, answer their questions with detailed answers, and provide excellent customer service. Showcase your brand as one that deeply cares about its customers. A good way to do this is by offering excellent customer support online and by phone, training staff to be friendly and attentive in stores, and responding to social media messages and emails in a timely manner.
Another way to build a positive reputation for your brand could be to associate your organization with positive causes. For example, you could donate money to charities or adapt environmentally friendly sustainable practices that showcase your business in a positive light. That way, customers will feel good about your organization and good about themselves for buying your products or services.
4. Create a Community
When striving to build customer loyalty, your goal is to make consumers emotionally invested in your brand. One of the best ways to do this is to create a community where customers feel like they belong and like they can connect with others. When you provide this platform for consumers, they'll become more emotionally invested in your organization and feel more connected, and therefore more invested. This can be done by regularly updating social media and being interactive and engaging with consumers. For example, post pictures of other consumers using your products, create contests for followers to participate in, and respond to comments. Make it fun, and watch as you'll build an audience and attract more loyal customers.
5. Hand Out Promotional Products
Creating a promotional products loyalty program is a surefire way to connect deeper with consumers and help them generate positive feelings towards your organization. When you hand out free swag for loyalty that are high in quality and utility, consumers will be happy and will likely want to keep them. They're tangible products, as opposed to promotional marketing that's done through social media or flyers.
You're providing an experience for consumers to try out your products. Handing out promotional items is also likely to strengthen brand recall and encourage consumers or clients to do business with your organization. For example, a study by the Advertising Specialty Institute found that as many as 71% of Generation X'ers were more likely to do business with an advertiser they received promotional drinkware from. Consumers are also 2.5x more likely to have a positive attitude towards a promotional product rather than internet advertising. 
As previously described, creating a promotional items loyalty program is an effective way of connecting with consumers and converting them into long-lasting, loyal customers. But when handing out swag loyalty products and corporate gifts for loyalty programs, you'll want to make sure you're handing out items that consumers will want to keep — such as: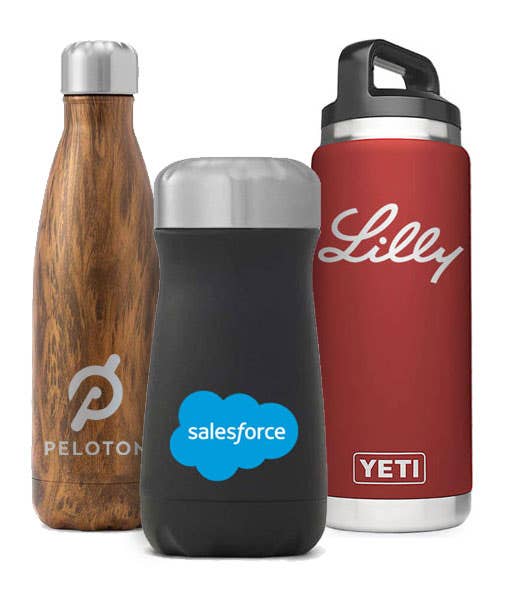 1. Drinkware
Considering 71% of Generation X'ers reported being more likely to do business with an advertiser who gave them promotional drinkware, it's easy to say that handing out drinkware items is a good idea. It's also been found that 84% of Baby Boomers own promotional drinkware and consumers keep them for an average of 12 months. Drinkware has long staying power and is a good item for connecting with consumers. A few examples of promotional drinkware items are reusable cups, straws, bottles, mugs, and sleeves.
---
2. Bags
The Advertising Specialty Institute also found that 50% of consumers overall are likely to do business with advertisers who gift them promo bags. They're kept for an average of 11 months and have tremendous staying power. And because consumers carry bags everywhere with them, from walking on the street to going to work to attending classes, they'll generate high exposure for your business.
They're also generally large items to carry, so imprints should be large and showcase your brand's name and logo powerfully. You can find all kinds of promotional bags for B2C and B2B loyalty marketing strategies — for shopping, school, work, travel, and recreational purposes.
---
3. Writing Instruments
Writing instruments such as pens, pencils, highlighters, and cases are common promotional items for loyalty programs, but they're effective. They're small and useful, and are convenient for consumers to keep and carry with them (which means high exposure for your business).
89% of consumers reported owning promotional writing instruments and keep them for an average of 9 months. They have long staying power and are likely to stay in possession for a long time. There are many types and styles of promotional writing instruments to choose from to increase exposure for your brand. 
---
4. Apparel
While all of the above have high staying power, it's been proven that apparel items have the highest brand recall amongst consumers. As many as 85% of consumers report being able to recall the advertiser that gave them a hat or shirt.
63% of consumers reported keeping promo hats because they're attractive, and 65% of consumers own promo polo shirts. You can choose from a wide range of promo apparel items — shirts, hats, outerwear, shoes, and more.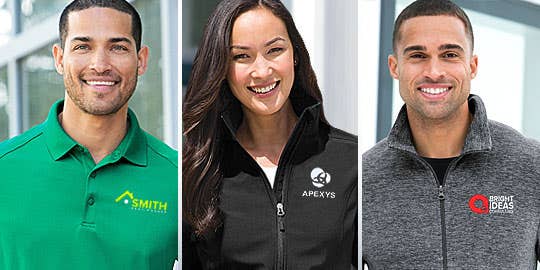 ---
5. Desk Accessories
One of the next best categories for loyalty marketing promo items are desk accessories. Whether you're targeting students or adults, almost everyone is bound to keep accessories on their desks. You can give out calculators, organizers, letter openers, mouse pads, paper clips, staplers, and a wide variety of other items that are needed yet not everyone might have.
Whatever strategies you follow or whichever items you choose, it's important to keep your goal in mind throughout the planning and execution process — connecting with consumers. Your goal should be to make them happy and provide them with high value that can't be found anywhere else. When you offer or create an experience that's irreplaceable, you will attract and convert customers who are also irreplaceable.