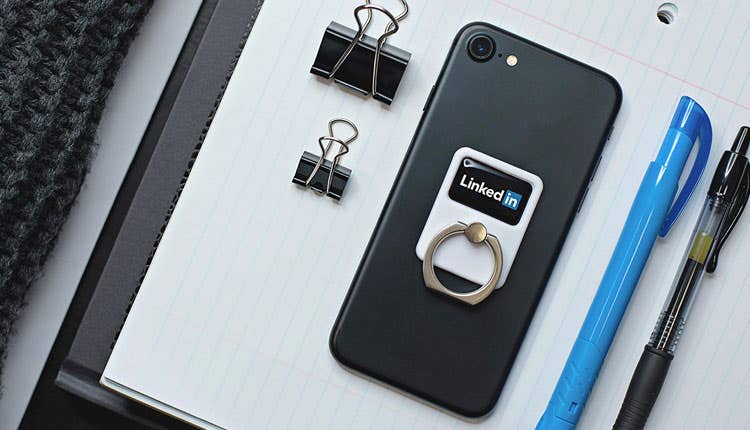 Why Custom Phone Accessories Are Must-Have Promotional Products
Four or more hours per day. That's how much time the average American adult spends using their mobile phone every day, according to a recent study. This stat is a testament to how our lives have become fully integrated with smartphones and technology. Phones are not only an excellent means of communicating, but also a gateway to endless information and entertainment. There are so many things that you can do with a smartphone, and its capabilities are increasing every day.
Almost everyone has a smartphone these days. That means an entirely new channel for marketing has been created. Sure, ads on mobile phone applications are a great way to market your product or services, but what if you could literally have your logo front and center on a smartphone or smartphone accessory? With the amount of time that people are using their phones, there is immense opportunity to raise awareness for your brand by utilizing smartphone related promotional products. Below, we will discuss some of the best promotional phone accessories available today and why they are must have promotional products.
Make Phones Pop with PopSockets
Any product that can increase the functionality and ease of use for smartphones is certain to be a big hit. With Popsockets, you can invest in a custom promotional product that has a lot to add to the smartphone experience. A PopSocket is a small device that is applied to the back of a smartphone with a reusable
adhesive. After it is applied, custom PopSockets can be used as an expanding stand and a grip for your smartphone.
This is the best selling smartphone accessory on the market, which means the branding possibilities are huge! You can turn your logo into a walking billboard thanks to Popsockets. iPromo offers a variety of brand new eye-catching PopSocket color options available for our custom Aluminum Popsockets. Additionally, if you want even more functionality, you can choose the PopSockets + PopClip Mount Combo, which allows you to easily mount your phone on a variety of different surfaces, including the car.
Love your Smartphone? Put a Ring on it!
It's amazing to think that at least 81% of American adults own a smartphone. This trend is only likely to grow, as smartphones continue to become more prominent and affordable. If you love your smartphone, why not put a ring on it? The Origaudio Ringr Smart Phone Multi-Tool and the Smartphone Grip with Cling Wipe are promotional products that immediately make life easier for smartphone users.
Or check out our ultra popular budget friendly option Ring Holder that comes in a variety of colors. Being able to print your logo in full color allows your brand to really stand out. Our customers are already showing us how much they love them on Instagram!
These promotional products are multi-purpose accessories for smartphones and tablets. Dropping your smartphone is one of the worst feelings, which is why these products are so useful. They allow you to easily grip your phone and provide a stand for enjoying mobile content. You can get creative with your branding and create positive buzz for your business thanks to the customization options these products offer.
Wallet + Phone = Perfect Combination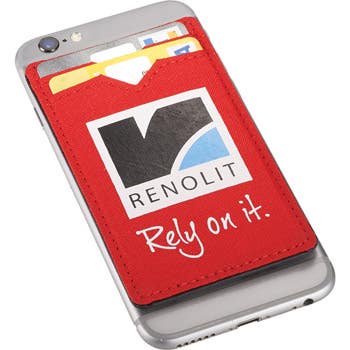 Smartphones are becoming so advanced that you can make purchases with a simple touch of the screen. However, phones aren't the primary payment option (yet), and the need for physical money and credit cards still exists. To make your life easier, why not combine your wallet with your smartphone?
With promotional products like the Mobile Wallet Ring Holder and Dual Pocket RFID Phone Wallet, you can integrate your cash, credit cards, and phone into one convenient package. With the Mobile Wallet Ring Holder, you get the benefits of a ring that helps you grip your phone or act as a stand along with a secure place to hold your credit cards and cash. Additionally, the RFID Phone Wallet is a slick and convenient way to combine a wallet with a phone. These are promotional products that can immediately add a lot of value.
Powerful Promotional Products
One of the smartphone's limitations is its battery life. Since people use their smartphones so often, the batteries can get depleted quickly. That's why the 2200 mAH Light Up Phone Stand Power Bank with Suction Cups is a great promotional product choice. This power bank can instantly provide a battery boost when your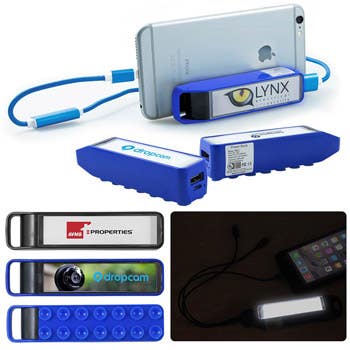 smartphone battery is dwindling. It can also function as a stand thanks to the suction cups that adhere to the back of the phone. A great product like this one is sure to offer great brand recognition for your business.
Smartphones are here to stay. With the average person spending four or more hours per day on their phone, there are a lot of opportunities to get your brand name out there by investing in smartphone related promotional products. Any time you can provide a promotional product that makes life easier on your target customers, you are on your way to creating a positive connection to your business. Contact iPromo today to start creating awesome smartphone related custom promotional products!