August 9, 2023
Your One-Stop-Shop Corporate Gift Supplier
Whether you need corporate gifts for your employees, clients, or channel partners, an effective corporate gift supplier can be invaluable in achieving your branding and marketing goals. For over 23 years, iPromo has been a trusted partner and one-stop shop for 50k+ businesses customizing branded merchandise and promotional products making a memorable impact.  
iPromo offers a curated collection of best-sellers and trending items across every product category for your needs. From apparel and bags to drinkware, tech accessories, and outdoor gear, our extensive catalog aims to fulfill the needs and interests of employees, customers, and clients across every industry. Our products can be personalized with your company logo, graphic designs, colors, and messages to reflect your brand identity perfectly.
In addition to a wide-ranging product selection, iPromo provides dedicated in-house support throughout the corporate gifting process. Our talented team of brand managers, graphic designers, fulfillment coordinators, and sales consultants work collaboratively to ensure every detail is taken care of from concept to completion. Our experienced corporate gifting specialists will consult with you to determine the right products, messaging, and strategies to maximize the impact and ROI of your employee appreciation, sales incentive, customer loyalty, or channel partner programs.
Whether you need to outfit hundreds of employees with branded apparel or curate gift boxes for your top clients, iPromo can handle orders of any size – from a few dozen items to large-volume nationwide fulfillment projects. Our warehouses are stocked with the products, packaging, and support ready to ship your order directly to one or multiple locations based on your specified timeline.
At iPromo, we understand that corporate gifts and branded merchandise serve as an extension of your brand and company culture. We are committed to delivering high-quality, on-brand products that exceed your expectations and fulfill your intended purpose. We aim to be a valued and trusted corporate gift supplier that helps you achieve your branding, marketing, and employee engagement objectives through thoughtful, impactful, customized gifting solutions.
If you're ready to take your corporate gifting program to the next level, let's discuss how iPromo can be your go-to source for all your promotional products and branded merchandise needs.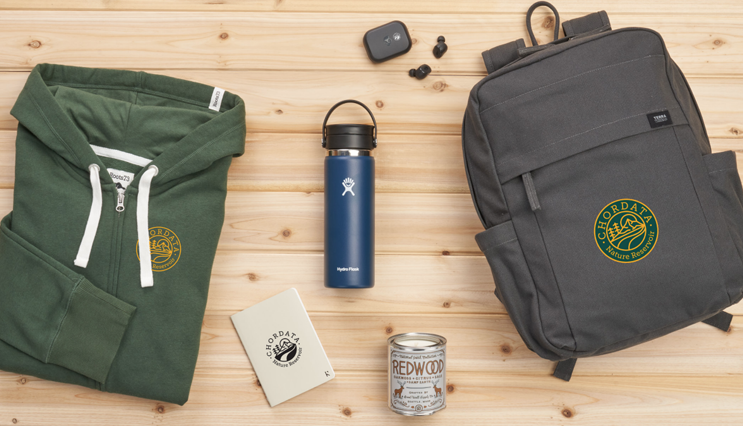 Why Choose iPromo As Your Corporate Gifts Supplier
Curated Selection
iPromo is committed to providing businesses personalized gifting experiences that reflect their unique culture and brand. Our corporate gifting specialists collaborate closely with companies to understand their needs, preferences, brand guidelines, and budget. We then craft a handpicked collection of thoughtful, authentic gifts that resonate with the intended recipients.
Whether you need to show appreciation to long-time employees, build loyalty among valued customers, or incentivize top performers, iPromo's team of experts can curate a selection of gifts that is authentic to your company's values and goals, reflective of your brand personality, tailored to the interests of your recipients, within your desired price range, and compliant with any internal gifting policies.
Our specialists will ask the right questions and listen carefully to comprehend your gifting objectives fully. This insight allows us to narrow in on the products, themes, and messaging that will create the most meaningful impact. The result is a collection of corporate gifts that feels authentic to your business and resonates personally with the recipients – generating more effective results for your gifting program.
Extensive Selection from Top Retail Brands
As a leading corporate gift supplier, iPromo offers the largest and most diverse selection of top retail brands. Businesses trust us to provide the premium quality products they need to effectively inspire, motivate and reward their employees, customers, and partners.
Our extensive catalog features gifts and promotional items from hundreds of top retail brands, such as:
Tech brands like Bose, Fitbit, JBL, and Sony
Luxury brands like Bose, Tumi, and Apple
Outdoor brands like Columbia, The North Face, and YETI
Health and wellness brands like Burt's Bees, Sun Bum, and Therabody
Drinkware brands like Stanley, Corkcicle and Hydro Flask
And many more premium brands trusted by name-brand companies
This wide range of products from top retailers allows us to fulfill any corporate gifting need for gifts for employees at any level, appreciation items for high-value customers, incentives that will motivate top performers, or gifts that reflect a luxury or premium brand image.
Whether you're looking to gift impressive tech accessories, designer travel items, premium health, and fitness products, or co-branded gift sets – iPromo has the highest-quality, most desirable gifts from the brands recipients know and trust.
Sustainability and Environmental Responsibility
iPromo is dedicated to eco-conscious practices that help reduce the environmental impact of corporate gifting. We understand businesses increasingly seek sustainable promotional product options that align with their broader corporate social responsibility goals.
Some of the ways iPromo demonstrates sustainability and environmental responsibility include:
Offering a sustainable gift collection featuring products made with environmentally responsible materials like organic cotton, recycled plastic, bamboo, FSC-certified wood, and bio-based resin
Using eco-friendly packaging like recycled paper boxes, biodegradable mailers, and compostable bags when possible
Partnering with vendors that adhere to ethical and sustainable sourcing and manufacturing practices
By choosing iPromo as your promotional products supplier, your business gains a partner committed to sustainability with solutions that can help reduce waste, conserve resources, and lower the carbon footprint of your corporate gifting programs.
Socially Responsible Gifts that Give Back
iPromo is committed to corporate social responsibility through its products, including a growing selection of socially responsible gifts that give back. Our Eco Gift Collection includes brands emphasizing sustainable materials and eco-friendly manufacturing practices. However, socially responsible gifting goes beyond sustainability to include charitable gifts with a social impact.
One example is iPromo's partnership with One Tree Planted, where we plant one tree for every product purchased from our Eco Gift Collection. We also offer a large selection of product lines that directly support charitable causes through our One for One model. This includes brands like TOMS shoes which funds safe water and eye care projects for every pair purchased, and Kuyichi, which funds school supplies for children in need with every bag sold.
Our socially responsible options allow your company to provide appreciated gifts, support good causes, and give back through each item distributed – reflecting your dedication to corporate social responsibility.
Company Gift Stores and Pop-Up Redemption Stores
DemandX from iPromo provides custom company stores that businesses can create their online store for employees and customers to purchase branded promotional items. This gives businesses more control over the promotional items being distributed with their brand. We also help businesses create pop-up redemption stores as temporary pop-ups where employees can redeem rewards for promotional items, providing an effective employee incentive program.
iPromo has a wide selection of promotional products across various categories like apparel, bags, drinkware, food, technology items, and more. This broad selection enables businesses to find promotional items that suit their branding and marketing needs. Moreover, iPromo provides extensive customization options so businesses can create truly customized products with logos, colors, messages, and images, ensuring the products clearly represent the brand.
iPromo also offers quick turnaround times for order fulfillment so businesses receive customized promotional products in time for marketing and business events. Our solutions around custom company stores, a large selection of customizable products, and quick order fulfillment make us an attractive promotional product supplier for businesses.
Corporate Gifting Solutions from iPromo
Employee Appreciation
Employee appreciation gifts effectively show your employees that their work is valued and boosts morale and engagement. iPromo can help businesses implement employee appreciation gifting programs in several ways:
Custom company stores – As mentioned previously, iPromo can create a customized online store for your business where employees can redeem rewards or points for promotional products. This makes it easy to distribute employee appreciation gifts.
Wide selection of gift options – iPromo offers a large selection of corporate gifts across categories from apparel to drinkware to tech items. So your business can choose gifts that will be meaningful and useful to your specific employee base.
Customization – iPromo allows businesses to customize many promotional products with company logos, images, and messaging. This enables you to create truly personalized employee appreciation gifts that show your employees you thought about what would make them feel appreciated.
Quick fulfillment – iPromo provides speedy order fulfillment and delivery so businesses can distribute employee appreciation gifts in time for holidays, work anniversaries, or other occasions.
Customer Loyalty
iPromo offers a wide selection of promotional products across categories suitable as loyalty gifts for specific customer bases. Many of our products also allow for customization with logos, images, and messaging, enabling businesses to create truly personalized gifts that demonstrate we value individual customers.
iPromo's custom company stores further allow businesses to distribute loyalty gifts to select customers efficiently. Customers can redeem rewards or codes to choose from available promotional items. We can also help set up temporary pop-up stores where VIP customers can browse and select their own loyalty gifts in person, making the experience more memorable.
Overall, our solutions, like customized company stores, extensive gift selections, product customization, pop-up stores, and quick fulfillment, enable businesses to create impactful customer loyalty gifting programs that show valued customers they are appreciated. 
Sales Incentives
iPromo can provide valuable sales incentive gifts as a corporate gifting solution for businesses to motivate and reward high-performing salespeople. We offer a wide selection of promotional items across categories that serve as appealing rewards for sales incentives. Additionally, many of our products allow for customization with logos, images, and names, enabling businesses to create truly personalized gifts that make incentives more impactful.
iPromo's custom company stores further allow businesses to efficiently distribute incentive gifts to qualifying salespeople based on sales metrics or contest results. Salespeople can simply redeem points or codes to choose from available promotional items.
Conclusion
Corporate gifting should not just be about distributing generic promotional products. It should be a strategic effort to build meaningful connections, foster loyalty and inspire performance through personalized, impactful gifts. At iPromo, we strive to be more than a supplier – we help craft your gifting story.
Our partnership approach sets us apart – we translate your brand objectives into customized gifting solutions that motivate and move key audiences in meaningful ways. Get in touch, and let's discuss how we can work together to craft more meaningful, impactful corporate gifts that truly reflect your company's brand and values.
Your 2023 Corporate Gifting Headquarters
Check out our curated collection of trending corporate gifts this year