10 Caring Gifts & Promo Ideas for Surgical Tech Week 2020
Any chance to celebrate the work done by our healthcare professionals should be embraced, especially post the COVID-19 coronavirus pandemic. A great opportunity is National Surgical Tech Week, which runs from September 20-26 in 2020.
1) Stainless Steel Travel Mug
One thing that almost all busy professionals rely on is coffee. This means that they are going to need something to drink their coffee before, during, and after work. Something that is just as useful on the go as it is while sitting inside of the break room is a travel mug.
Something like this 16oz stainless travel mug with a sip-thru lid, plastic inner liner, and a double-wall construction will be able to hold plenty of coffee or other beverages while making sure that it doesn't spill and is able to keep their drink close to its ideal temperature for incredibly long periods of time.
---
2) Glossy Ceramic Coffee Mug
During the middle of their long shift, these surgical techs might want to change out their drink for something a little more energizing or refreshing. Rather than having to find time in their busy schedule to wash their travel mug from earlier in the day to avoid cross-contamination of drinks, it is much easier to make sure that they have another drinking vessel that they keep stored at work for this exact situation.
By giving them a nice coffee mug, it provides them with an additional vessel that they can use to help quench their thirst from running around between different parts of the hospital and being in stressful situations all day. A particularly good option will be this 15oz grande mug, which has a glossy ceramic body that comes in a variety of colors. So whether they prefer black, cobalt blue, white, navy, or cardinal, they can have the perfect mug that is decorated with any artwork.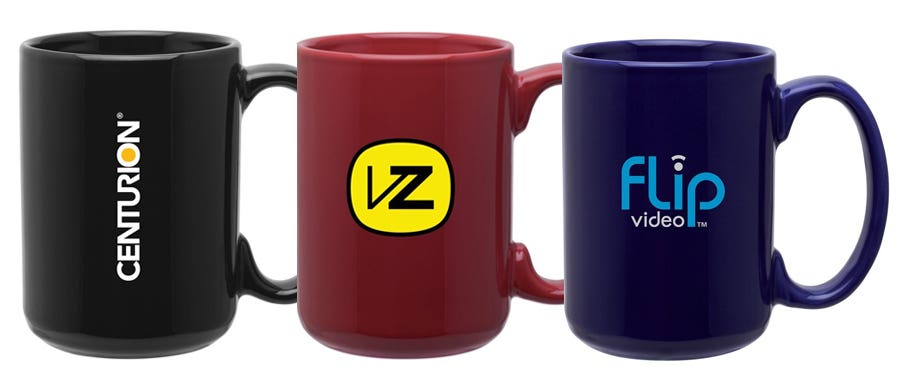 ---
3) Reusable Silicone Straw Keychain
Someone who actively works to save the lives of other people is also going to be very environmentally conscious, which means that they won't have room for wasteful materials like straws in their life. But you can help ensure that they are still able to effortlessly sip their favorite beverages by using a reusable straw. This allows the surgical techs to be able to use a straw without worrying about how it is going to negatively impact the environment.
And since these surgical techs are frequently on the move and do not live predictable lives, they are going to need something that keeps them prepared wherever they go. The best solution for this is this reusable silicone straw keychain that is made out of a food-grade silicone material and is capable of folding up in order to fit into a small pouch that then attaches to their keychain so that they always have it wherever they go. This eco-friendly straw can also be customized to fit a person's individual preferences by being offered in black, blue, gray, orange, and red, and being able to incorporate any graphic on the front of the pouch.
---
4) Food Thermos
You also can't forget about their lunch, which they are going to need in order to have enough energy to make it through the day. If they are planning on bringing some kind of warm liquid like soup for their lunch, then they will want a handy food thermos in order to help keep their soup warm for as long as possible. It can also make sure that the food can be easily transported without the worry of potentially spilling along the journey.
---
5) Lunch Set With a Phone Holder
These medical professionals don't just eat soup at work, which means that they will also need something like this lunch set with a phone holder for their solid food items. This stylish food container comes with a blue, green, red, or white accent to pair with the white and grey body.
It also comes with a plastic fork, a durable lid with clips to help ensure it has a tight seal, an adjustable and removable divider for better food organization, a built-in steam vent, and is microwave safe. Plus, to top it all off, there is the ability to have the lid customized with a graphic of your choice to help really make it a special present.
---
6) Marble Copper Vacuum Insulated Bottle
Surgical techs shouldn't just blend into the background. They should have a spotlight shined on them to recognize their noble efforts, especially during Surgical Tech Week. A great way to do this is to give them a marble copper vacuum insulated bottle.
This 17oz bottle is capable of holding an incredible amount of liquid in a fairly compact design. Plus, the double-wall 18/8 grade stainless steel material includes vacuum insulation technology that is able to minimize the temperature change that occurs within the bottle. When carrying warm drinks, it will remain warm for up to 12 drinks, and with cold drinks, it will remain cold for up to 48 hours. This will help them get through a long shift without having to worry about their beverage getting lukewarm.
But the really impressive part of this bottle is the exterior style, which features a natural stone look and can be customized to have any graphic printed on the front of the bottle.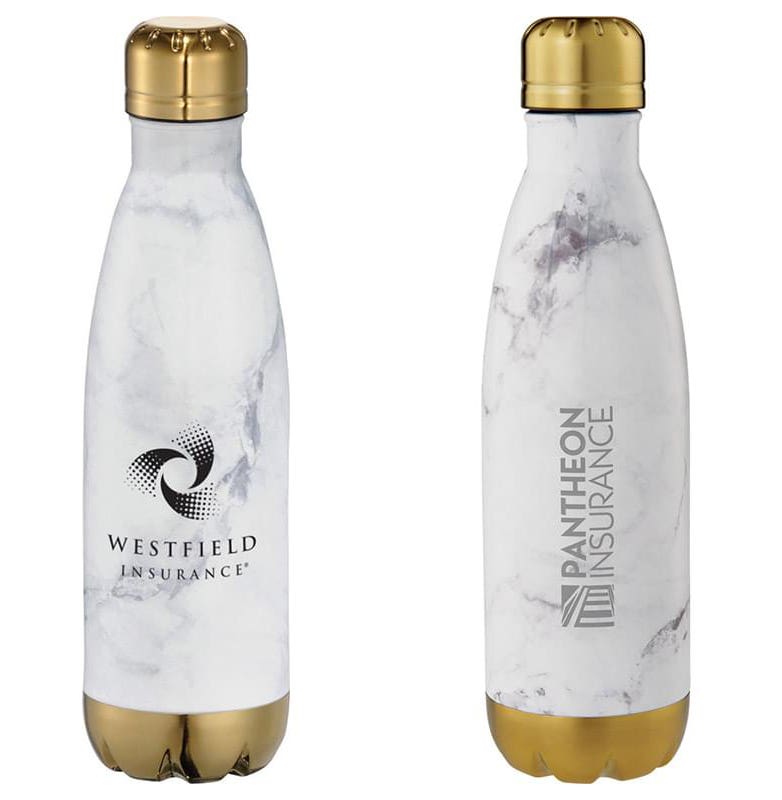 ---
7) Wireless Power Bank
These medical professionals don't always have time to sit around and wait for their phone to finish charging. Therefore, they need to have a way of charging their device on the go. The Halley 5,000 mAh Wireless Power Bank can help with this.
It can be used as any other portable power bank or it can also be used as a handy wireless charging pad as well. The rechargeable lithium polymer battery provides a 5V/2A dual output that can ether charge one device wirelessly or two devices use a Micro USB connection. So they can throw their phone into their bag and have it be charging even while they are on the move.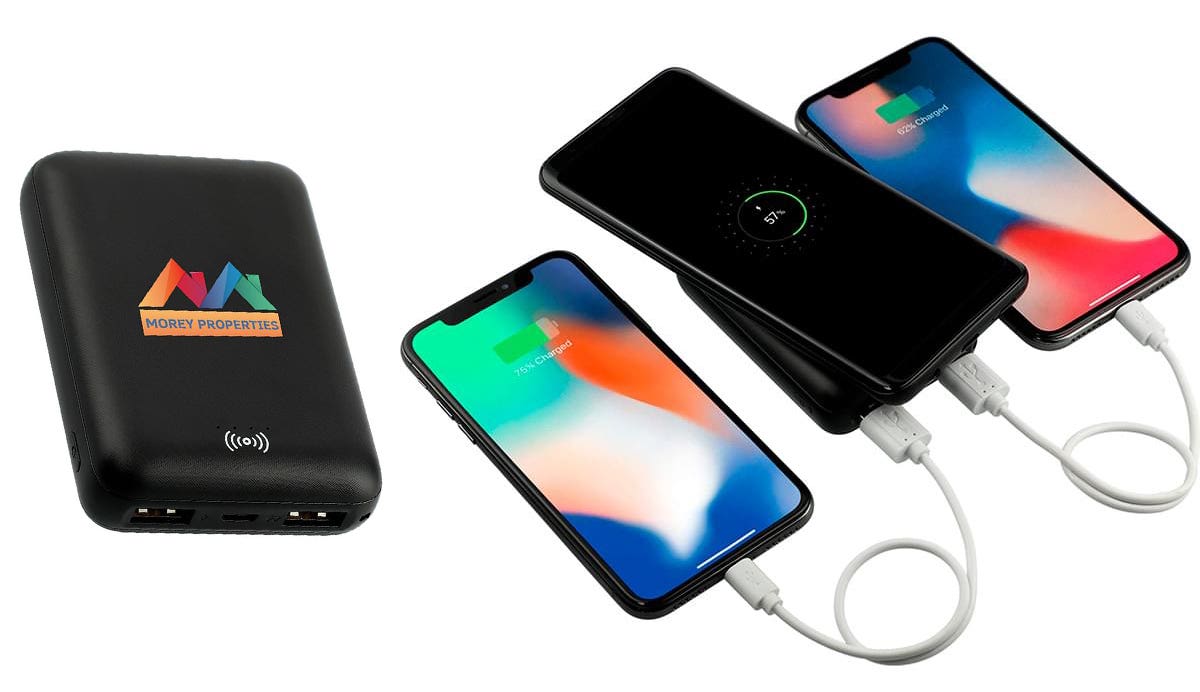 ---
8) Bamboo Fiber Lunch Box With Cutting Board Lid
This is no ordinary lunch box. By putting your food inside of this Bamboo Fiber Lunch Box With Cutting Board Lid, it helps to unlock possibilities that other lunch boxes just don't provide. For example, if there is an apple, sandwich, or other type of food that needs cutting, then you can simply take off the bamboo lid and use it as a cutting board. This comes in handy when surgical techs don't have time to cut up their food before heading to work.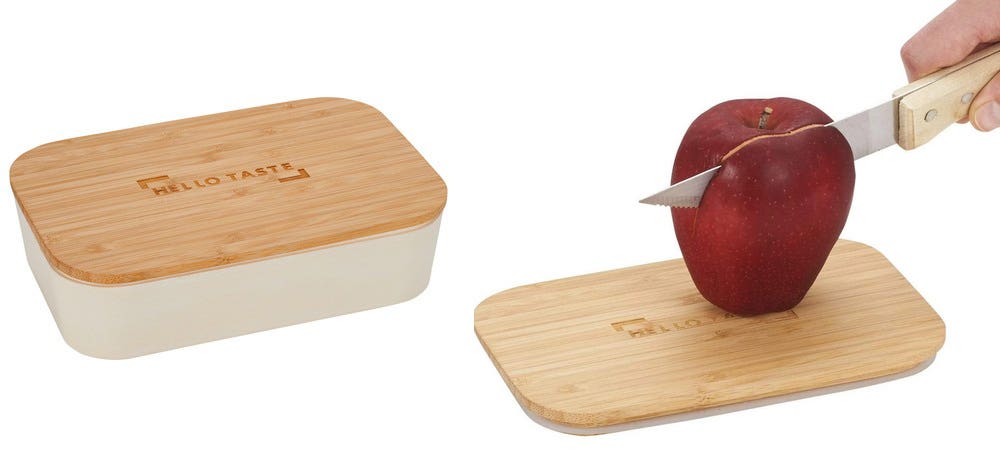 ---
9) Guardian Insulated Grocery Tote
No one enjoys warm groceries. That is why surgical techs deserve this Guardian Insulated Grocery Tote that will help to prevent this problem. While the outside is a non-woven polypropylene material, the inside is coated in insulation and has a zipper top. This helps to keep chilled groceries at the right temperature until they get home and are able to put them away.
The tote is also incredibly large, with a size of 12" X 14" X 8" and has 20-inch handles. This ensures that they can carry a ton of groceries inside of one bag without worrying about its structural integrity.
---
10) Tranquility 3-Piece Spa Scent Gift Set
There is no denying that the job of surgical techs is incredibly stressful. To help deal with this extensive stress, they will need to have a variety of coping mechanisms. One of the most common examples of how they destress is by having a relaxing bath filled with candles and bubbles. But if they really want to make the bath effective at ridding themselves of stress, then they'll want to add these aroma diffusers from this Tranquility Three-Piece Spa Scent Gift Set.
As soon as these diffusers are dropped into some warm water, they will begin to fizzle away and release a light fragrance into the bathroom. With this particular set, there is the choice between the Lavender, Milk, or Citrus scents, which are all extremely relaxing scents that will melt away the stress and anxiety built up by surgical techs.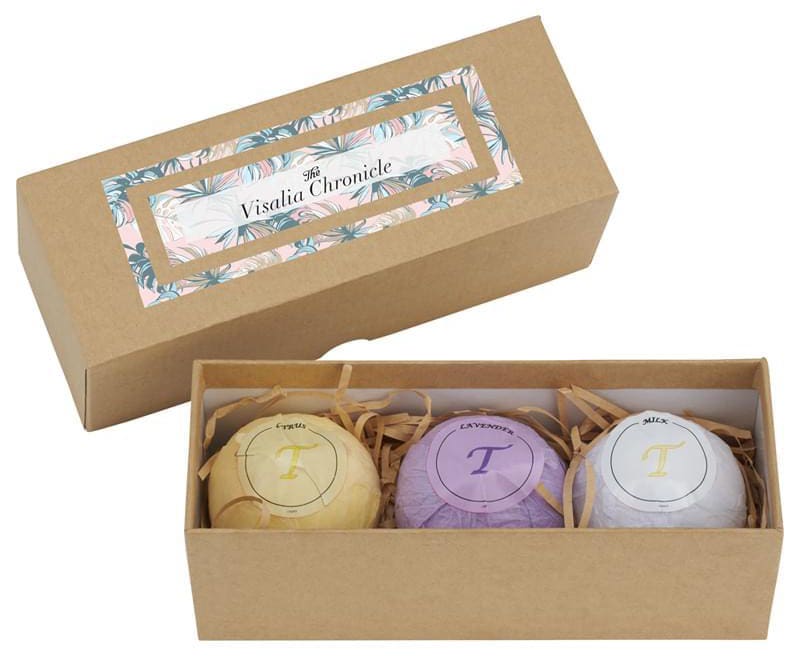 ---
In addition to these great gifts, you can also check out our extensive list of PPE that includes things like surgical masks, disposable masks, and much more that will help any surgical techs stay prtected and healthy. With Surgical Week 2020 coming up soon, it is time for you to start shopping for the perfect surgical promo items by visiting our large catalog of health products and gifts today.