10 Corporate Gifts That Matter In 2021
According to Forbes, an appropriate gift should be useful for the person who receives it, personalized to them, and something that they'll remember you for. Stay true to your company branding when choosing your corporate gifts. Find items that tell a story related to your business and be memorable to your recipients. 
Here are 10 unique corporate gift ideas that will make an impact in 2021 and beyond: 
These earphones embody modernity, entertainment, fun, and convenience. Become one of the first companies offering custom AirPods to your associates by ordering now and getting them in just days.  
Upgraded from their popular 2020 model, which was a hit last holiday season, these AirPods are noise-canceling. The new noise-canceling features allow them to forget about their surroundings and focus on the sounds they want to hear. Through their smartphones, they can enable this advanced step to listen to music, podcasts, and more. 
Music is an act of self-care, so by giving these earphones with your company logo either on the casing or the actual pods, you'll be associating your business with their wellness. Choose from pre-existing designs, or send and approve the proof with your branding so these will be a standout that your customers and team members won't forget.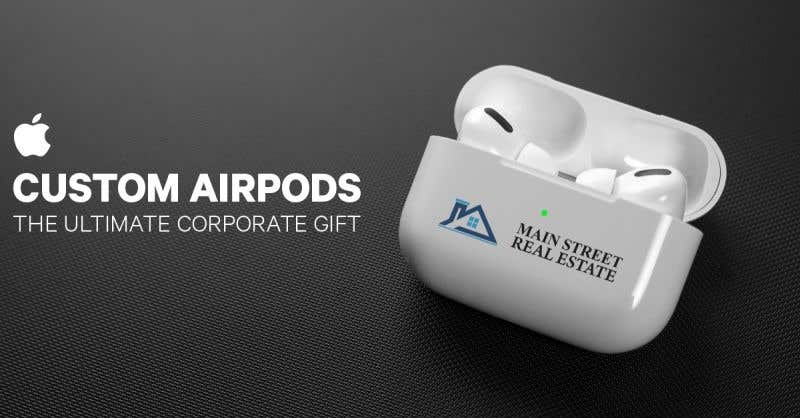 ---
The Batch & Bodega swag boxes offers various exquisite tastes and items to ensure the ultimate appreciation of gifts from your company. Offering cool, stylish items, your business will seem trendy and full of class that your recipients will love in 2021. 
Personalize these various types of bundles with a note that will be handwritten to express your appreciation to the people receiving these gifts. The written card will make every recipient feel valued and recognized by your company. This will motivate them to continue committing their time and efforts toward your success. 
One box we like in particular is the "Speak Easy Swag Box". Your artwork will go on the front of the box, in addition to the front of the sleek flask. When looking back, they'll remember that you gave the gift of tasteful treats and useful tools for a classy cocktail throughout the year.
Here's a rundown on what's all included just in the Speak Easy Box:
Chocolate Bourbon Cookies – Grey Ghost Bakery

Jacobsen Salty Caramels – Jacobsen Co.

Luxe FLask™

Beverage Mixers – Portland Soda Works

Old Fashion Infused Ice Cubes – Herb & Lou's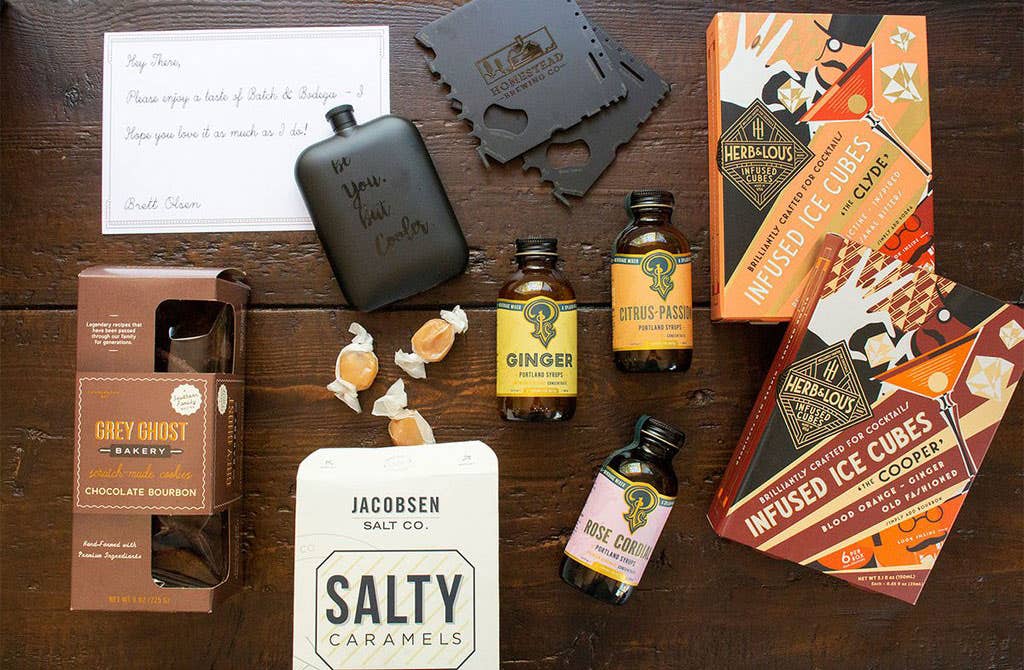 ---
By opting for stylish, well respected, comfortable running shoes, your clients and employees will have the tools to stay active and be appreciative of the gift every time they wear these shoes! When you embroider your company logo in the shoe's fabric, the people using them will associate your business with every endorphin kick. 
Your logo is embroidered on the side of the soft merino wool material, which comes in the colors Natural Grey or Natural Black. Choose from ordering sizes 8-14, and customize as few as 5 pairs, or over 500, we have you and your budget needs covered.
The sleek shoelaces are synthesized from one recycled water bottle, so by choosing this gift option, you are demonstrating how your company is making strides toward their give-back to improve the earth's sustainability.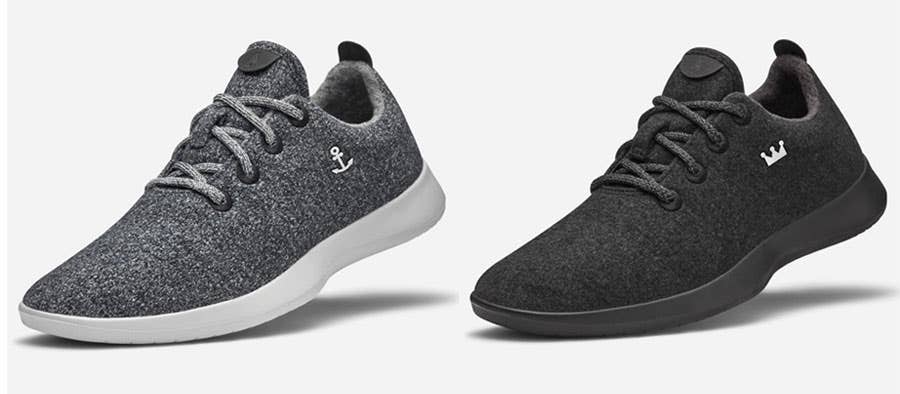 ---
How about some wearable gear for the people involved in your company to show their pride? Order sizes S-3XL for employees or clients of all sizes. The Heather Grey coloring will suit any outfit or color taste. The people receiving these gifts will be grateful that you opted for one of the most famous sports retail brands. This sweater's quality fabric can keep them warm through the 2021 winter season and year-round. 
With its breathable fabric, thermo-conductive technology, every sweater will cause your clients and team members to ultimate appreciate gifts from your company for years to follow. 
Your logo can be embroidered or screen printed in one (or more) of these sections: 
Left Chest

Right Chest

Left Sleeve

Right Sleeve

Fully Back

Yoke
---
Give your business partners and employees some fun with this innovative candle that turns into a planter after. Add your logo front and center on the durable ceramic candle holder/planter. It'll light up from the glimmer of the scented soy candle and complement the green of the growing aloe plant that will follow. 
Choose one of these shades for your ceramic coloring:
Burgundy

Blue Green 

Amber 
Once the candle is burnt through, they offer some give-back by taking what they've inhibited and investing in helping a plant grow. 
---
This is a great business gift choice for all of the coffee or tea drinkers involved in your business. The cool, modern style will look great with the black or white mug background. Print your logo in full color on the side of the mug to be remembered every day the mug is used. 
This smart mug will help your team enjoy their 2021 caffeine fix, as this mug controls the temperature of their substances to ensure their right level of heat. This is the world's first mug that can manage this. It wakes up with the first pour and will store the information of your employees' or clients' past inputted temperatures so that every cup will be just right for them. 
The 10oz modern mug is the right gift that will be used daily by those involved in your business' success. From now on, they'll be thinking of functionality and innovation whenever they think of your company. 
---
As the 2021 winter nears, this compact hand warmer is a unique option to help your associates stay warm. Offering heat and rechargeable power for charging devices is definitely an item that many wouldn't know exists or think to get for themselves. It can run for up to 9 hours and offers dual-sided heating for a full warming effect. 
Choose among these color options, so this handy device compliments your branding: 
Black

Silver

Blue 

Orange

Green
Laser-engrave your logo on the center of this hand-warmer or have it printed in full color. 
---
JBL is among the best retail brands for music speakers. They offer amazing stereo sound quality that can be carried anywhere your gift recipients go. Rain-or-shine, you can enjoy some self-care with music since the materials of this speaker are durable and waterproof. 
Print your logo right on the front of the speaker or on the top for a more subtle touch. Your recipients will enjoy the sounds and convenience of the recent Flip 5 JBL model's long-lasting battery life whether they're by the pool or in the office. 
Choose among these fun colors to ensure this gift stands out among your competitors' gifts to their supporters:
Black

Red

Teal

White

Gray 

Blue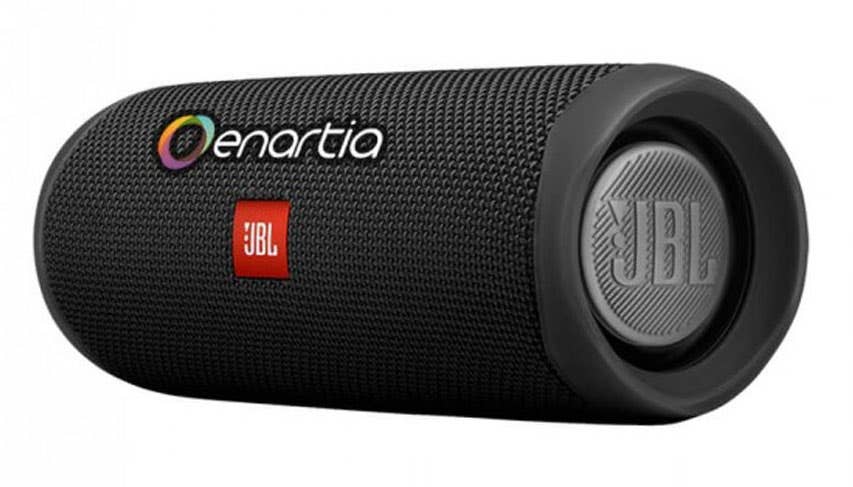 ---
Establish your business as unique and sustainable with this eco-friendly tumbler, where every piece is one of a kind because of the bamboo construction and design. Your logo can be screen-printed or laser-engraved over the natural light bamboo base of the tumbler. 
This vacuum-constructed thermos is double-walled with stainless steel and copper materials to ensure durability and insulation, which will keep your clients' and employees' drinks cold all day and hot for an entire workday. It's easy to pour into and convenient for people on the go. With this mug, your company will be a constant part of your corporate community's everyday life as they travel with this excellent quality drink holder. 
In addition, for every Welly tumbler purchased, 1 well will be built in areas of need!
---
For this advanced therapeutic gift, make sure to order at least 20 days before you wish to give it out. This massage gun will help your hardworking employees and clients relax as it kneads through their tensed muscles. They can enjoy some self-care with this tool to remove everyday stresses that impact the body. Your business associates will enter 2021 relaxed and feeling freer than ever. 
Have your logo applied with pad printing on the circular section or the handle (depending on the model), so no one will forget that it was your company's generosity that gave them the gift of muscle-soothing harmony.
Your company gifts this year can say a lot about your business' progress and appreciation toward the people helping you achieve your success. iPromo  is a leader in corporate gifts that will help your company make a lasting impression in 2021 and beyond! Contact us today to get a quick quote on any of the items listed in this blog or we'll be happy to send your additional corporate gifting ideas to fit your needs this year.