Custom Theragun Mini vs Prime vs Elite vs Pro As Corporate Gifts: Which One is Right For You?
Theragun has quickly become the go-to personal percussive therapy device, making them a truly unique and "impactful" corporate gift as well! But there are several models to consider, se we broke down the differences between the four most popular custom Theragun devices to help you make a better decision for your needs.
What is a
Theragun Used For
? 
Theragun is a percussive therapy massage gun designed to be applied to sore muscles. A lot of the initial hype around it applied to athletes looking to try and get through recovery and muscle soreness so they could push themselves harder in their workouts. But as awareness of Theraguns spread, people from all walks of life are finding a use for it, especially for pain relief and relaxation.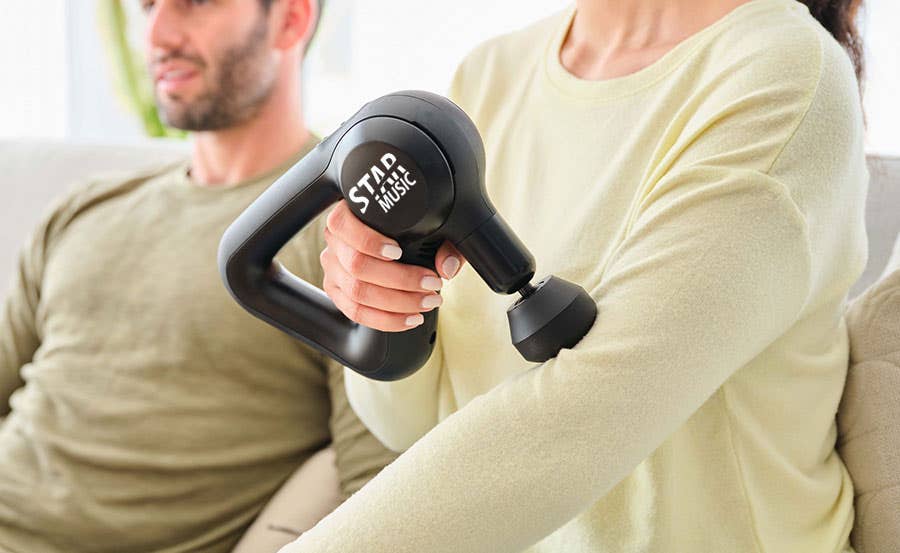 So, what are some of the reasons why a custom Theragun may be the ideal corporate gift?
Not just for workouts: Yes, as mentioned before, Theraguns became popular in the fitness world. However, the founder and CEO of Theragun, Dr. Jason Wersland, actually created Theragun after getting injured in a motorcycle accident. Rather than using pain medication or going through intensive surgery, he opted to use percussive therapy. As a result, whether you have sore muscles or general tension, the Theragun is a great fit.
Physical preparation: Even if you are thinking about a Theragun as a fit for a fitness-minded client or employee, they'll get more use from it than just a recovery tool. The company says that using their device before a workout can help to activate muscles and create a better range of motion. This can apply whether you are doing an intense HIIT workout or just going for a jog.
Intensity: Some people looking for pain relief may get general massages or look into foam rolling. Percussive therapy devices take this to another level of intensity, with the ability to provide as much as 60 pounds of force. This added force makes it more effective in reducing phenomena like delayed onset muscle soreness. In addition, the smaller surface area makes it easy to target specific areas of your body that may need relief.
Sleep/stress management: An intensive session of percussive therapy tends to feel like an intense massage, and much like said massages, it can do a lot to help you relax and cut down on stress. Percussive therapy can do a lot to help cut down on tension after a tough workday. In addition, this improves your quality of sleep by helping to support the nervous system. Not to mention, it's hard to sleep if you're dealing with aches and pains all night.
On-demand massages: Sports/deep tissue massages are growing in popularity as one of the great ways for people to treat themselves. However, this can present a heavy expense, not to mention there isn't always time to book a massage. A custom Theragun can provide a comparable experience, and after a few uses, it will already pay for itself, rather than a regular massage regimen. If you still want your massages, your Theragun can be great for use in-between sessions.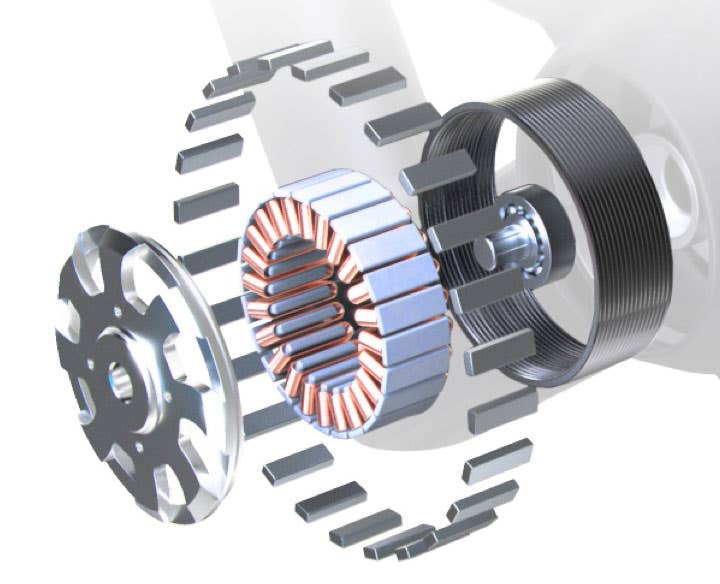 Which Theragun is Best?
The decision isn't as simple as just deciding you want to buy a Theragun. There are multiple models to choose from, all with their pros and cons. Here's a look at our selection and the varying traits of each option.
Think of this as the pocket-sized fit with your custom Theragun. Bring the quality deep muscle treatment that comes with a Theragun to any setting with this compact but strong massage device. Whenever you need some relaxation or relief, this can fit the bill. This package includes the following:
Theragun Mini

A soft case

A closed-cell-foam, standard ball attachment 

A power adapter
To make this a unique and memorable corporate gift, have your logo applied via pad printing.
---
Looking for the next level in deep muscle treatment? The Theragun Prime is for you. This percussive therapy device can fit anyone, in any setting, with any medical status. If you want to get even more out of this, you can combine it with the Theragun app to guide your progress as well as get more guidance with dealing with everyday stress and strains. Here's a look at what you get with your purchase:
Theragun Prime

A handy travel pouch

Four easy-to-clean closed-cell-foam attachments that can go in the pouch

A power adapter
The Theragun Prim offers prime branding real estate to customize with your logo to be remembered every time they use it!
---
For a new level of design and effectiveness, the Theragun Elite is for you. This brings a new level of power to be a great wellness fit for any client, customer, or employee routine. Be sure to combine this with the guided app to create a personal program to reduce muscle tension. Here's a look at what you get with this package. 
Theragun Elite

A hard case

5 closed-cell-foam attachments

A power adapter
Take this corporate gift to the next level by printing your logo on the arm of the Elite. Your recipients will thank you every time it's used.
---
If you want the zenith in percussive therapy devices, this is the option. The top option in Theraguns provides commercial-grade muscle therapy treatment to help with relaxation, cutting down on soreness, or supporting mobility. Whether you're supporting the professional on the goal or everyday people. This is a fit for everyone. Here's a look at what you get with this package:
Theragun Pro

A hard case

6 closed-cell-foam attachments

A lithium-ion battery charger
The Theragun Pro offers the opportunity for you to co-brand with the best in the business when it comes to percussive therapy. The pro model is certainly the ultimate corporate gift and will truly make an impact during each and every use!
---
Making A Decision
So, when you are thinking about buying Theraguns as corporate gifts, which of the four options should you choose? While every client, employee, or customer is different, here are a few areas where each version may have a leg up. 
Theragun Mini: The sheer portability and instant relief are great for those who may want to deal with their muscle tension while in the middle of a commute or during a flight. In addition, this model is the most budget friendly out of the bunch reviewed.
Theragun Prime: If you're looking for the ideal entry option for someone to use in their home or after the gym, the Prime is the ideal option. This is the most affordable of the larger sizes and brings in some new features like five built-in speeds to the Mini's three, as well as a customizable speed range to help find the comfort that suits you best.
Theragun Elite: Upgrading to the Elite allows a few more features that provide maximum convenience. Elite and the Pro models are the only two Theraguns that allow for wireless charging. In addition, the Elite is also the quietest of all the options, making it desirable for those who value comfort without the noise.
Theragun Pro: The most powerful of all the options, the Pro is the ideal fit for the customer, client, or employee who is a high level athlete, works out on a daily basis, or is in serious need of percussive therapy. This is designed for frequent use, having a battery life almost twice as long as the Elite. In addition, this version also has the most ergonomic options and additions to customize to your needs. 
A custom Theragun can provide your company with a new and unique branding opportunity to truly make an impact on your recipients that will be enjoyed for years to come. With that said, figure out which Theragun is right for your recipients. At iPromo, we are happy to answer any questions you might have regarding Theragun. We can also send you a quick quote and virtual preview of your logo on any of these Theragun devices.