12 Corporate Gifts Better Than Gift Cards
When it's time to celebrate your employees or business partners, it's easy to grab a stack of gift cards. After all, they allow recipients to pick out their own gifts. But how memorable is a gift card? When the holidays roll around, it's time for your company to focus on solidifying the relationships you've built all year.
By giving customized gifts, like technology or a sustainable mug, you'll make a lasting impression long after the holidays are over. Plus, gift cards get tossed after being used, whereas something like a branded travel mug will get used again and again. Your recipient can enjoy the item itself, and your company's brand will be visible whenever the gift is used. 
Why should you gift your employees?
Gift-giving is a powerful way to build a culture of unexpected generosity at the office. Whether it's a professional milestone or simply an acknowledgment of a job well done, workers appreciate being seen and valued for their contributions.
Gifting your employees can increase retention, improve productivity, and set the tone in the workplace. In fact, 69% of employees said that they would work harder if they felt more appreciated. A simple investment in a personalized gift for your team could result in a huge uptick in job satisfaction and company morale. As you begin the process of finding the items that can make an impact, we curated a list of the top 12 corporate gifts better than gift cards below:
Does your team like to drink coffee or tea? This temperature-controlled ceramic mug could be the perfect item. This mug is so smart that it wakes up whenever a hot beverage is poured in, and it even remembers the temperature preferences from the last drink. Just pair it with the Ember app and your team is good to go.
Your salesperson can set their preferred temperature and the mug will keep their coffee hot for a full hour while they make calls.  With the coaster, the temperature will stay at your preferred temp for as long as you need it. Your logo can be laser-engraved or printed in color on the side of these smart mugs to create a lasting impression on their new favorite mug!
---
Give your employees a piece of the future with a customized Amazon Echo Dot. This is a gift they won't forget anytime soon. The Echo is a smart speaker that allows users to utilize Amazon's Alexa just by speaking her name. Put it in the kitchen and ask Alexa to set timers or look up a dinner recipe. They can also put the Echo in their living rooms and enjoy morning dance parties before heading to work. If they have any other smart devices in their home, your employees can use the Echo to control the thermostat, the lights, and more.
Make a strong impression as a forward-thinking company with this gift. Your logo can printed in prime branding real estate, directly on top and center of the Dot. Now, every time they ask Alexa to look something up online, your employees will be reminded of your company's unique and useful gift idea.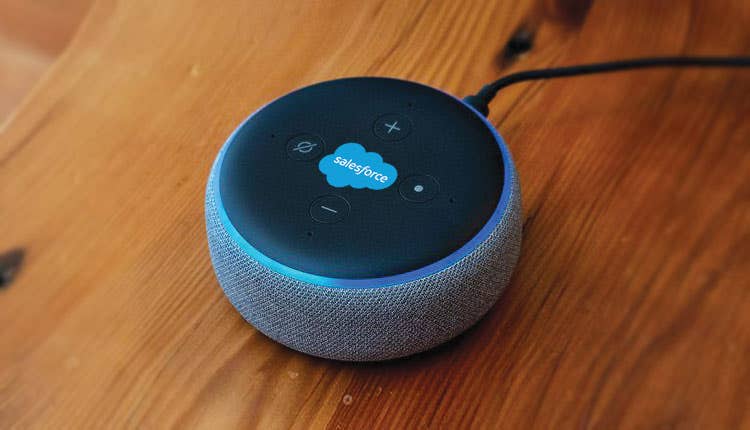 ---
Branded wireless headphones are a great gift for your employees. Everybody knows Beats by Dre! They're a brand known for high-quality audio equipment, plus a bit of the cool factor. Your employees can use this gift at work to stay focused, or even to participate in team meetings while working from home with the built-in microphone.
Rechargeable and with up to 40 hours of battery life, beats headphones are one of our hottest corporate gifts this year! Add your logo to the side of the band, and your team will be over the moon with gratitude.
---
Looking for a classy gift to thank your employees for their work this year? The Thule Heritage backpack can fit large laptop computers. It offers a cozy, padded pouch to protect electronic devices. Plus, there is a key fob, webbed inner pockets, and two external water bottle pockets. If you have active employees, then this could be the perfect item.
There's nothing better than a high-quality backpack. It shows that you care for your workers' equipment and that you're invested in their success. With your company's logo screen printed on the front pouch, employees can represent your business at conferences, while commuting, or even while hiking. 
---
This is the perfect gift for start-up teams or offices where a little friendly competition is common. Or in their own backyard or used while tailgating. It's a classic cornhole beanbag game, but you can choose your own image and logo to be displayed in matte vinyl on the gameboard. The Value Bag Toss Kit is a great way to give your employees a memorable gift that they can enjoy with their friends and family all year long.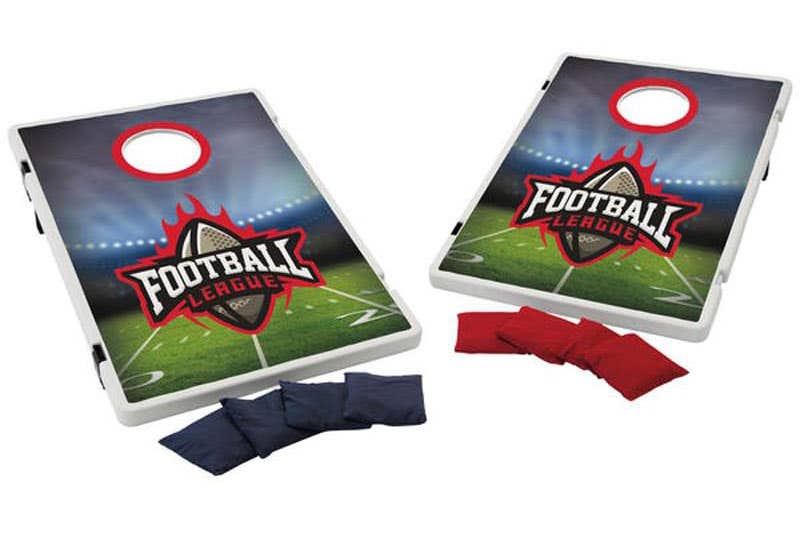 ---
Besides eating and sleeping, watching TV is a popular activity that your employees probably enjoy on a daily basis. If you want to give your hardworking employees something that will help them relax, then this is the item you should purchase. The Amazon Fire TV Stick comes with a Fire Stick and remote with your logo printed in prime viewing space on the front of the remote. Now your team can launch and control content at home like never before.
---
For corporate gifts better than gift cards, look no further than the Roots73 Mittens. In a beautiful, dark red heather color, these mittens are fleece-lined and have fold-up cuffs. These are a stylish, unisex gift that any employee can enjoy. Your logo can be added to a small square on the front of the mittens. If you live in a geographic region with bitterly cold winters, give your employees something to keep them warm over the holidays and they will be greatly appreciated.
---
If you know your clients or employees like to gold, you can't go wrong with gifting them the best golf balls in the game. With your company logo branded on each ball with via pad printing, your employees can enjoy a round of golf with gratitude in their hearts for their managers. Acknowledging your employees' accomplishments with top-of-the-line Titleist Pro V1 Golf Balls is always a winning great gift idea.
---
Send your team into the New Year with style in a half-zip Nike Therma-FIT cover-up. The recognizable "swoosh" is sure to make this item well-received. It will last a long time, too, as your employees can get much more use out of a wearable gift than a one-time gift card. Your logo can be printed in various locations with multiple decoration methods. These a are perfect high quality gifts for everyone on your staff.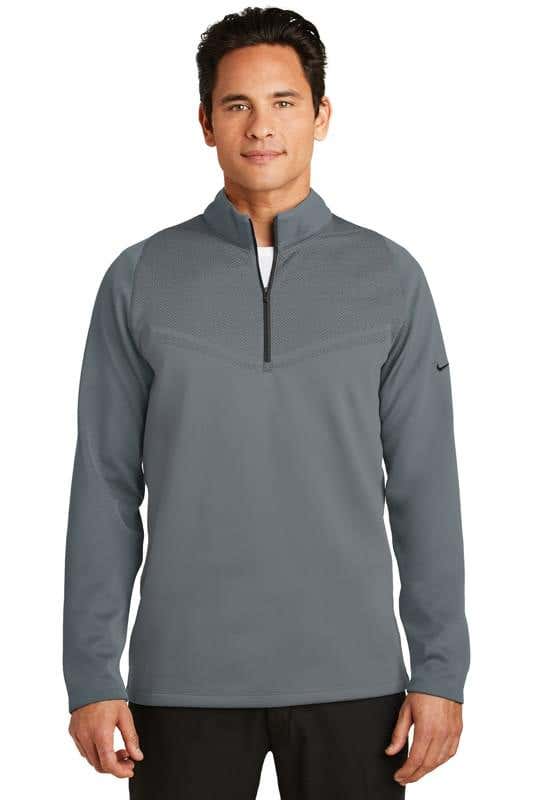 ---
Does anybody drink just 8 oz. of coffee anymore? This 20 oz. stainless steel travel mug is the perfect gift for hardworking employees who like to enjoy a hot drink on their own terms. It's BPA-free and the technology keeps beverages hot for 12 hours. With your company brand on a vertical imprint area on the outside, this is a gift that will put a smile on their faces every day.
---
Everybody forgets stuff sometimes, and this thoughtful gift is a powerful way to help your team stay on track. The Tile Mate Pro is a Bluetooth tracker that helps locate misplaced items. Plus, there is a whole community of Tile users who can help if someone's phone or Tile gets lost. This is a super useful gift and your logo is perfectly printed on front top right corner of the Tile.
---
Is there anything more luxurious than chocolate? The Godiva brand is well-known for its high-quality ingredients and delectable seasonal flavors. When it comes to corporate gifts better than gift cards, chocolate wins every time. With 12 pieces of edible delight, you can add a custom ribbon and create a real impression.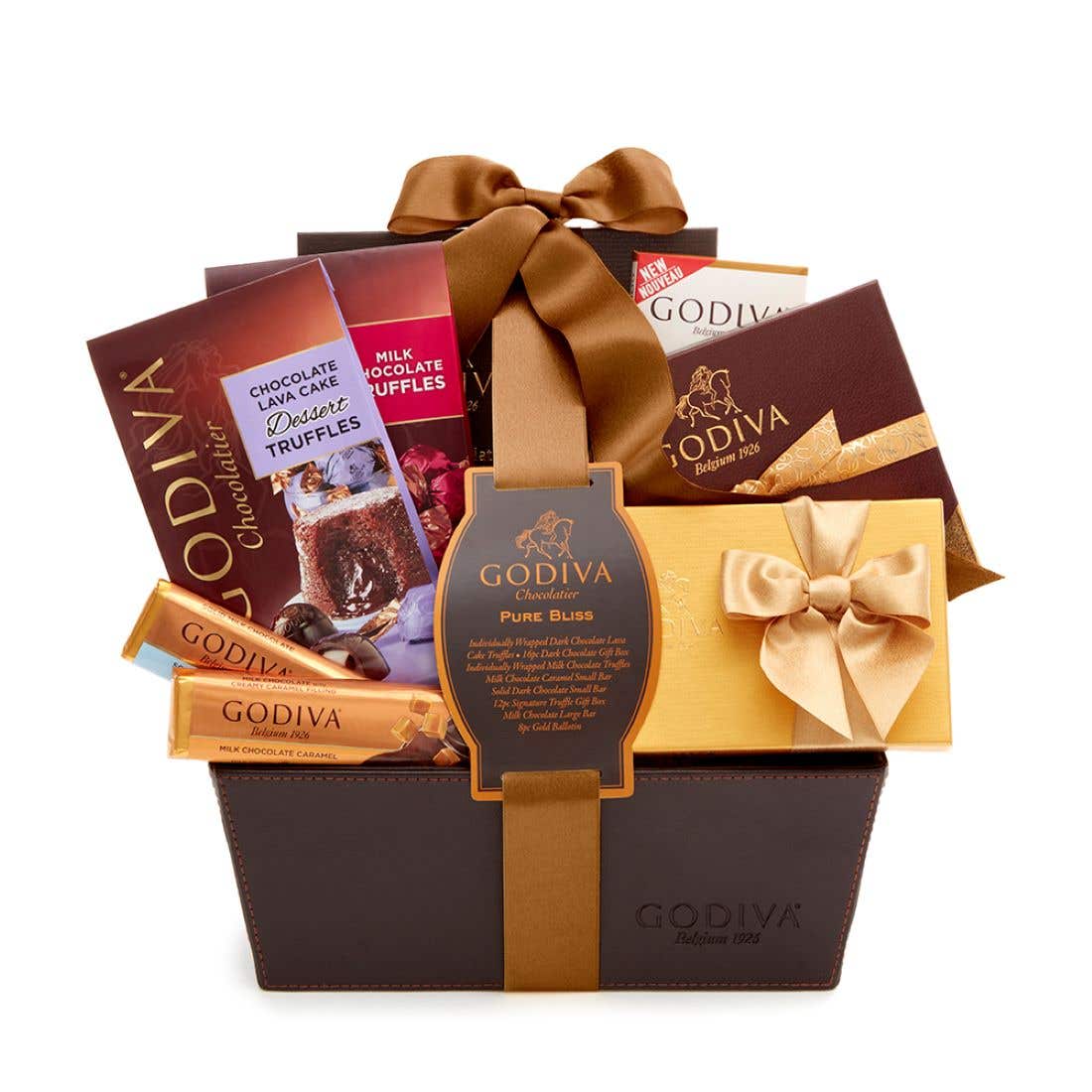 Use any of these gifts to thank your employees for their hard work, whether they've hit a sales milestone, are celebrating a personal occasion, or it's a company-wide holiday event. From chocolates to high-tech travel mugs, give something memorable and customizable to your team this year. Your people make your business possible, and they deserve a gift that matches their commitment to your company. Give gifts that make an impact from iPromo.