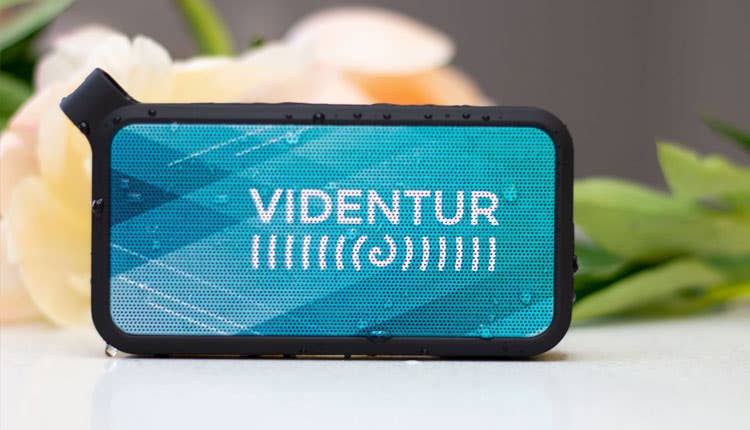 12 Essential Waterproof Promotional Items For The Outdoors
Getting through rainy days can sometimes feel like a trip to the waterpark. Rainy days are great when you're all cozy at home, cuddled under the sheets, or sitting on the front porch watching the rainfall around you. But trying to battle the rain if you're late for work or caught in a storm while hiking is a whole different beast. 
By providing your employees or clients with waterproof promotional items, you'll be doing more than just making their commute or getting outdoors more manageable. It's also a great way to show your employees you care about them while promoting your business at the same time. No matter where you're going, life gets easier on wet days with products designed to keep you and your personal belongings dry. 
At the end of the windy tunnel are sunny days, but the right gear will make sure you stay warm and dry during those wetter days. If you're in a running club or any other outdoor group, you know first-hand how hard it can be to stay dry if you get caught outside during a downpour. When you're a runner, you don't take a day off just because of a little water. The right gear will not only keep your employees and customers dry, it will make those rainy days more enjoyable as well. 
Top Custom Umbrellas
Having the right umbrella can be the difference between arriving dry or soaking wet. They are also a fantastic promotional product for your brand. Think about it: One size fits all, it rains just about everywhere, and everybody uses them. If you're not taking advantage of umbrellas as a promotional product, you're missing out on a whole lot of brand impressions!
Choosing the right promotional item that can also be used for everyday purposes is an important thing to consider when planning your marketing budget. Promotional umbrellas like this automatic opening golf umbrella can make for a valuable gift or giveaway item.  This umbrella comes with a sturdy shoulder strap for easy traveling. Plus, since this item can be used daily, you won't have to worry about it becoming discarded like other promotional items. Customize your folding golf umbrella with your company logo or design on the outside pongee canopy. With its soft foam handle and wrist strap, your clients are sure to have these durable promotional spring umbrellas for a few seasons.
Add a rainbow of color to your clients' rainy days with this smooth-glide open and close umbrella. This auto-open umbrella will be in frequent use whenever it rains, making it an excellent choice for corporate gifts as well as any outdoor event, trade show, or giveaway events. Designed with 16 rainbow-colored panels, this umbrella will help your brand reach new audiences and act as a walking billboard for your company around town.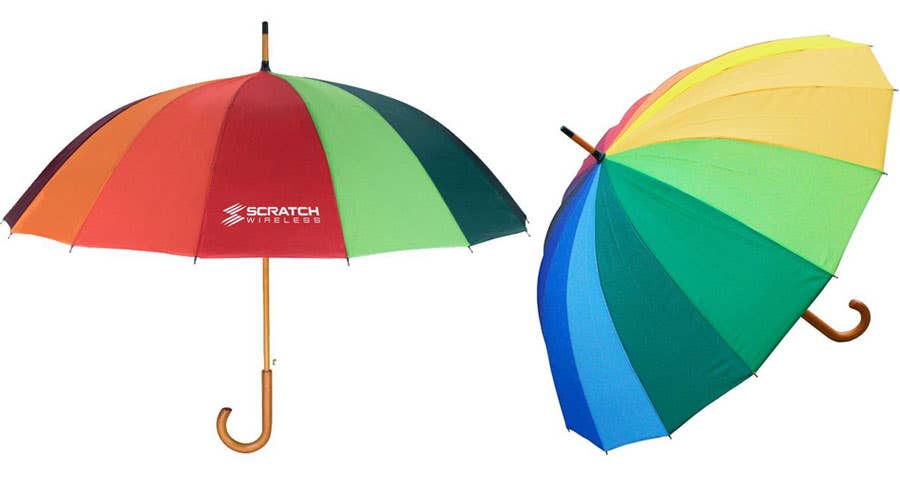 Don't let ordinary folding umbrellas and their drippy messes win! Stay on the dry side of the weather with this smartly designed InBrella, where innovation meets style. This unique umbrella closes inside out, keeping water away from your clients and employees. The auto open-close feature makes folding the umbrella a breeze with the press of a button. Say goodbye to annoying wet clothes getting in and out of the car. Regardless of your industry, a custom promotional umbrella with your company logo or design imprinted on the canopy is sure to keep your brand in your client's head and hands.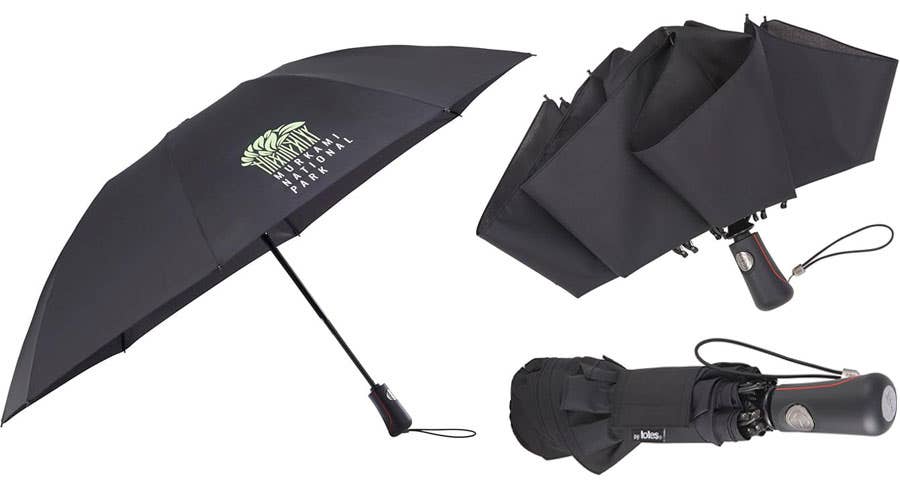 ---
Top Custom Jackets
Did you know that 63% of people who have been given promotional outerwear have a better impression about the company that gave it to them? With rainy weather affecting people most of the year, it's always a great time to invest in custom promotional rain jackets that will help keep your employees and clients happy and dry during rainy days. 
Branding across all fronts from your website to apparel will create a brand identity that clients and prospects will become more aware of on a daily basis. Branded clothing like this stylish and warm, insulated jacket by M-Rivington acts as a great conversation starter that's focused on your brand—gift this to your clients or staff and watch them get lots of use out of this and thank you for it as well. The Insulated Jacket offers a high-end look with excellent protection from the elements. Its lightweight construction maximizes comfort and mobility. Its thoughtful features like the waterproof zipper pocket, umbrella pocket, and backpack straps make this an excellent choice for promotional outerwear that will reflect well on your brand reputation. 
Built to outlast the elements, this Eddie Bauer® fully seam-sealed technical jacket has exceptional 10K/10K fabric waterproof and breathability ratings thanks to exclusive WeatherEdge Plus technology. Its exclusive StormRepel® durable water-repellent (DWR) coating adds extra exterior weather protection. Since it's fully insulated, this jacket also provides long-lasting warmth and comfort even when temperatures drop. This means that from the office to the trails, and back again, your clients and employees will be promoting your brand while also staying warm on colder spring days.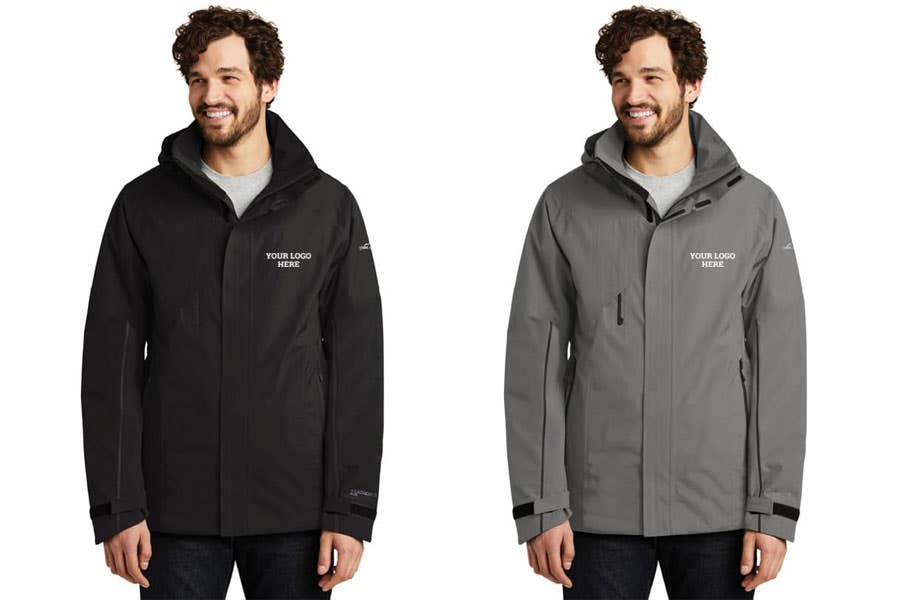 Promotional jackets have become a powerful marketing tool for standing out from the competition—and the elements. Sporty meets sophisticated with this water-resistant jacket. Just like other customized promotional items, promotional apparel offers many benefits that help grow your business, but also a super useful item that will protect your recipients from bad weather. This jacket offers many different imprint locations from the back to the conventional right chest location to receive brand impressions wherever they go.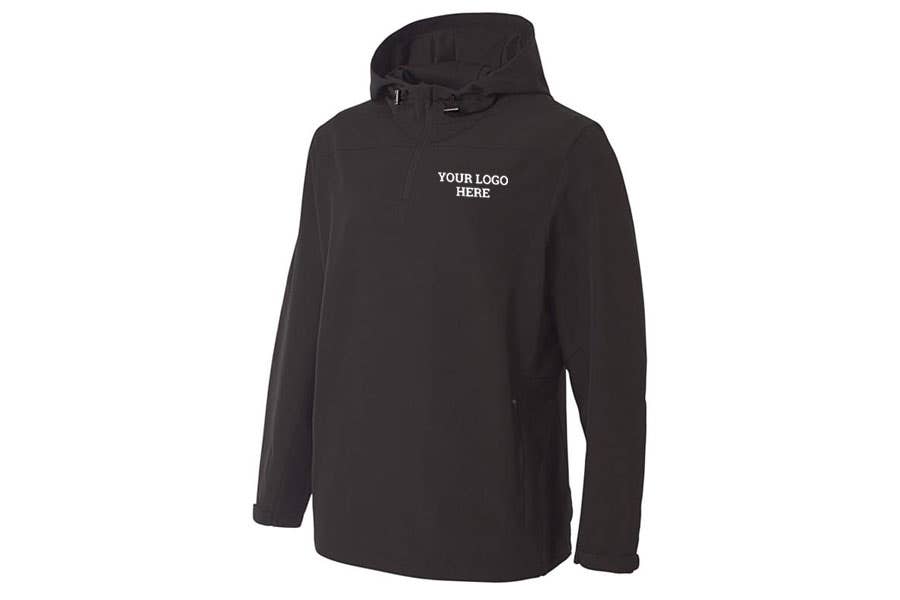 ---
Top Custom Waterproof Bags
Promotional bags generate the most impressions for your investment. Bags can average more than 5,800 impressions, which is more than any other promotional item! Waterproof bags are super useful anytime of the year, and their lows cost makes them an exceptional promotional giveaway at your next event. 
Rainy days, beach days, or pool days don't stand a chance with the 5L Brighton dry bag that is both stylish and practical, keeps your items dry, and comes in a chic two-tone design. It has a roll-top closure with a buckle to connect to other bags and a carabiner clip to attach to a backpack or tether it to a raft rope. If you have an outdoor adventure group at your company or you're looking for a promotional gift for an upcoming outdoor event, get the Brighton bag for your employees or clients' next outdoor adventure and they'll thank you for it!
Practical and flexible, the Basecamp Tahoe Mountain Dry Waist Pack adds a unique twist to an ordinary product. This promotional waterproof dry bag is built to last. Because this protects your important personal items like phone, keys, and bank card, this is an item that can be given out at outdoor events like festivals. They also make great promotional items for giveaways or to sell at merchant stands to promote your brand. As a bonus, starting in June, your purchase makes a difference. Basecamp has partnered with A Place Where Warriors Learn to Heal, and a portion of this sale will be donated to fund the Warrior Spirit Retreat.
Even corporate bags or suitcases can benefit from being splash-proof. From laptop bag to backpack, give yours to new staff or as a gift incentive to your top customers. This weatherproof backpack is made with waterproof materials and is designed for maximum versatility and durability. Waterproof bags for electronics are great for protecting your gear at the pool, beach, office, or simply commuting in the rain. You can print your company logo on the bag to make your brand noticeable even in the streets.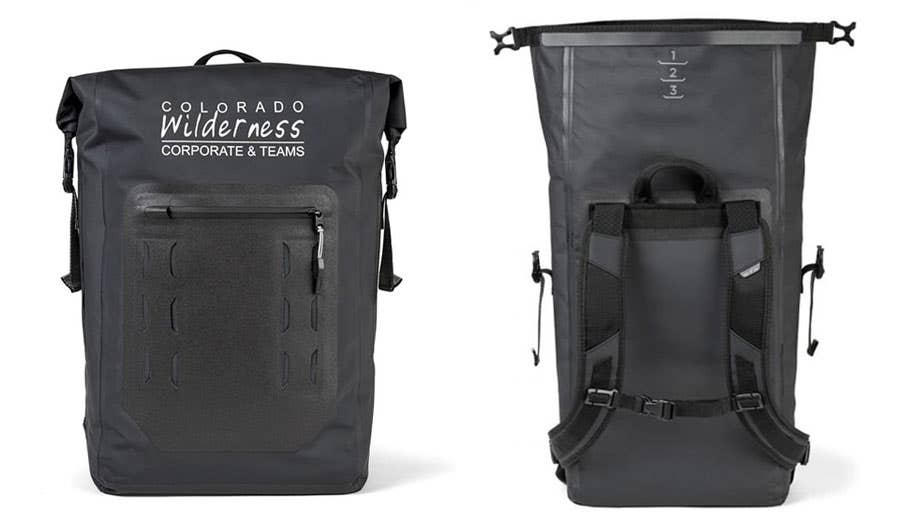 ---
Top Custom Waterproof Speakers
Promotional waterproof speakers are a great way to show your clients and employees that your brand and products are top-of-the-line. Custom Bluetooth speakers have become commonly used items for companies to promote their brand in a fun and creative way. They're compact and can be taken almost anywhere you want, making them the perfect gift to amplify your customer experience and brand awareness. 
Take your brand and tunes on the go with the powerful JBL Flip 5. This lightweight Bluetooth speaker goes anywhere. Bad weather? No problem. With its waterproof design, you can rock out to your signature sound, rain or shine. This is an impressive gift or promotional item that will help strengthen your relationships with your clients. By using branded promotional items on your website or online store, you get the best of both worlds. Not only will you be raising profit, but you'll also be promoting your brand. 
Let your clients or staff take Alexa with them into the great outdoors! Instead of connecting to Alexa with WiFi, Alexa can now operate through your Bluetooth. Simply push the microphone button, and Alexa is activated. Customize these speakers with your logo on the side panel to be seen wherever your recipients go. Boost your brand awareness and raise the volume of your marketing efforts with this durable and versatile speaker!
Are you on the hunt for the perfect waterproof speaker that can withstand any kind of weather? Then look no further. The Aquathump is IPX7 waterproof and can be submerged in one meter of water for up to 30 minutes! So if your clients are going to the beach, pool, or even if they get caught jamming outside during a rainstorm, these speakers will leave an impression on any potential customers who see and use them. With a large full-color imprint area, your brand is guaranteed to make a splash anywhere their tunes go.
We hope you've seen how waterproof promotional items are the perfect year round promotional items for your upcoming marketing campaigns, corporate gifting, or events. Contact iPromo to learn more about other promotional items and their benefits for your business and brand.