15 Corporate Holiday Gift Ideas for Clients
When it comes to corporate gifts, many companies are always trying to find those unique gift ideas that will wow their clients. Finding the perfect gifts are critical for a few reasons:
Showing client appreciation builds loyalty, which is especially important in the current climate

Many companies build a personal bond with long-term clients, and gifts help reinforce that

A branded gift makes sure your client thinks of your company every time they use it
To make your selection process easier, we've separated options to 5 of the most popular gift categories this season. In addition, we've ranked them good, better, and best, so you know what will get the most impact for your money. 
Custom Earbuds
Chances are a lot of your clients already have earbuds of their own they use for relaxing, traveling, or exercising. However, there's always the risk that they may lose or damage one. As a result, everyone should have a spare set on hand, and this is where this gift is great. If you want a little added attention to your company with this gift, be sure to add on your logo with full-color printing.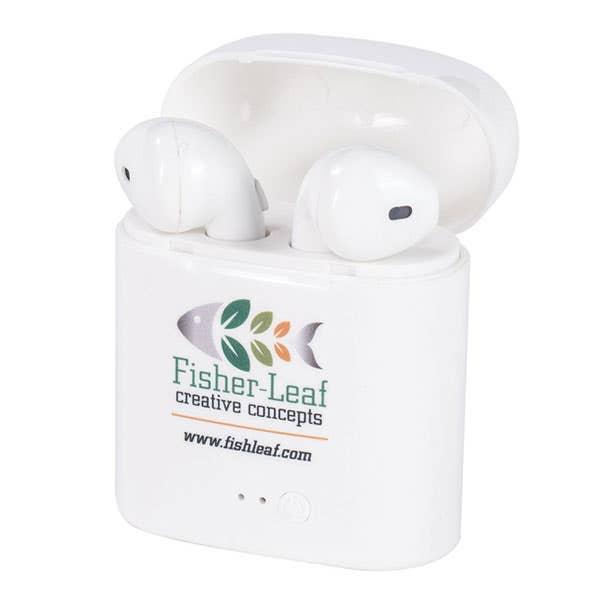 In some cases, people are picky about the audio quality or require a larger battery time to meet their needs. If this matches your clients, then this option may be a better earbud choice. With the Sesh Evo, you can have a charge for up to 24 hours of playback time, perfect for long trips. In addition, there's a rapid charge feature that lets you get 2 hours of playtime with charges for only 10 minutes. This is perfect for people that may forget to charge a lot. In addition, while you listen, there's additional functionality with the built-in touch sensors. This lets you do things like answer calls, change songs and manipulate volume without having to reach for your device. 
Everyone is likely thinking about Apple AirPods as one of the best gifts in 2020, period. If you want to think of a popular gift item for your clients, then this is going to be one of the first options you should consider. Even for those that already have legacy AirPods, these are a useful gift, as this latest version gives you the option to use noise-canceling technology for the first time. In addition, you can personalize this gift by applying your logo with screen printing on the charging case with the optional additional imprint right on the stems of the AirPods.
---
Branded Drinkware
The coffee mug is a staple of client gifts. If you're looking for a new addition to this classic category, this makes for a great option, combining a ceramic, glossy finish with a standout opaque gradient pattern. If you want to add a custom element to this option, be sure to add your company logo using screen printing or laser engraving.
Many people are more reliant on their drinkware to handle the wear and tear of an on-the-go lifestyle. If that matches your clients, then consider this stainless steel bottle. You can keep hot beverages warm for as long as 12 hours, and cool beverages cool for up to 48 hours. Cleaning and filling are also simple. If you want to add a custom element, put your brand on the bottle using laser engraving or screen printing.   
The YETI name is one of the biggest brands in terms of drinkware, coolers, and outdoor gears. As a result, if you want to show your clients you are thinking of them, this is an ideal starting point. First, this is made from kitchen-grade stainless steel for excellent durability, as well as protecting your beverages. To create a customized take on this favorite, be sure to apply your company logo with laser engraving.    
---
Custom UV Light Sterilizers
For those who aren't familiar, these are tools that you can wave over an item or surface before touching it to kill off germs. This is a great way to show customers you are thinking of their safety. This particular offering can easily be stored in a pocket or purse and offers 7 to 8 hours of use per charge. Make sure your clients think of you when they are keeping clean and safe by adding your logo.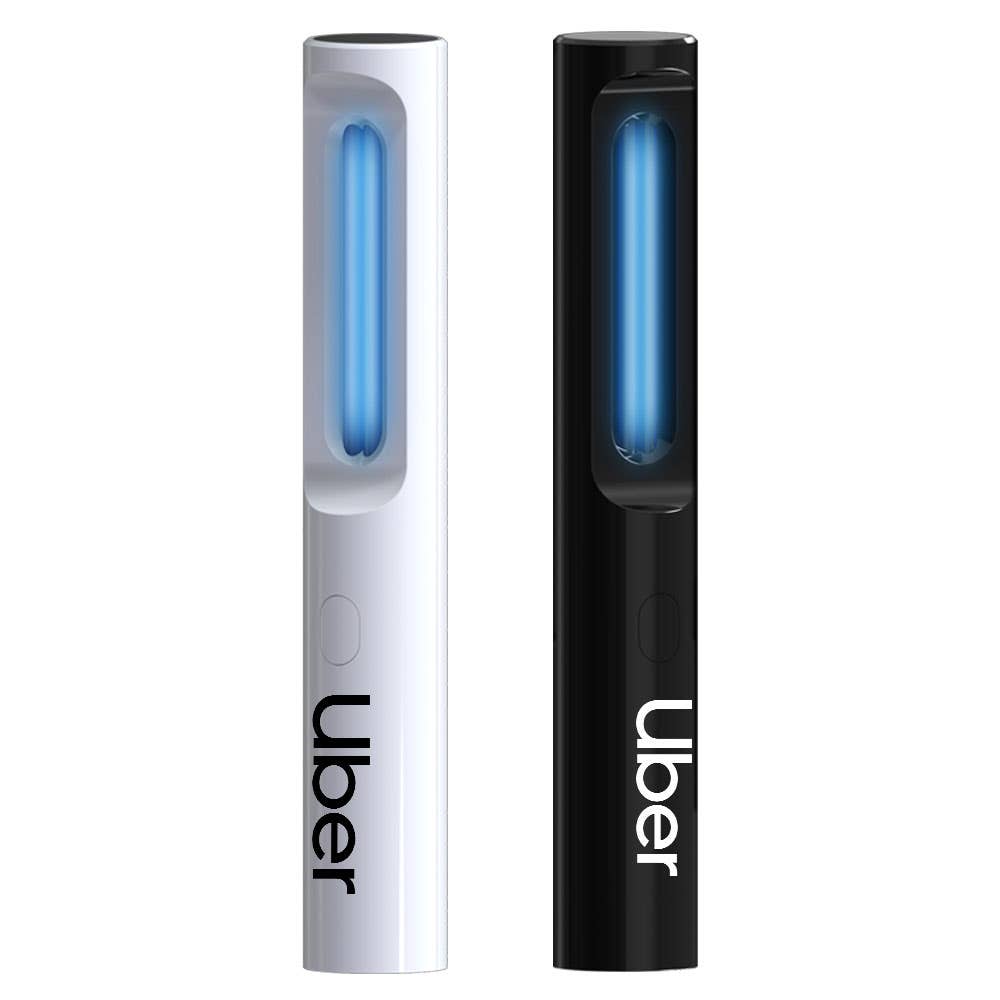 This is an ideal portable option that you can use to kill germs on shared surfaces like doorknobs when you are out and about. Your clients will be able to make plenty of use of the rechargeable 380mAh battery, giving you 7-8 hours of usage per charge. Add a custom flair by applying your brand logo.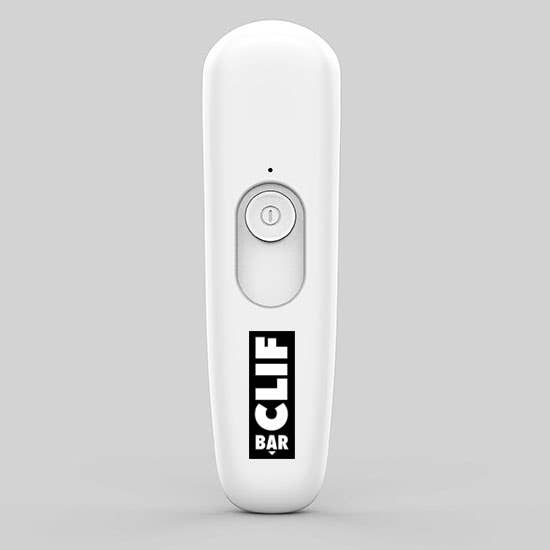 One thing that may surprise you is that cell phones are among the biggest repositories for bacteria around, even compared to public restrooms. As a result, when your clients want to keep things clean with UV light, they should start with their phones. This device is designed to do just that, sanitizing your phone while you charge it. You can also use it for smaller items like credit cards, jewelry, and keys. Add your logo to this handy tool with full-color printing.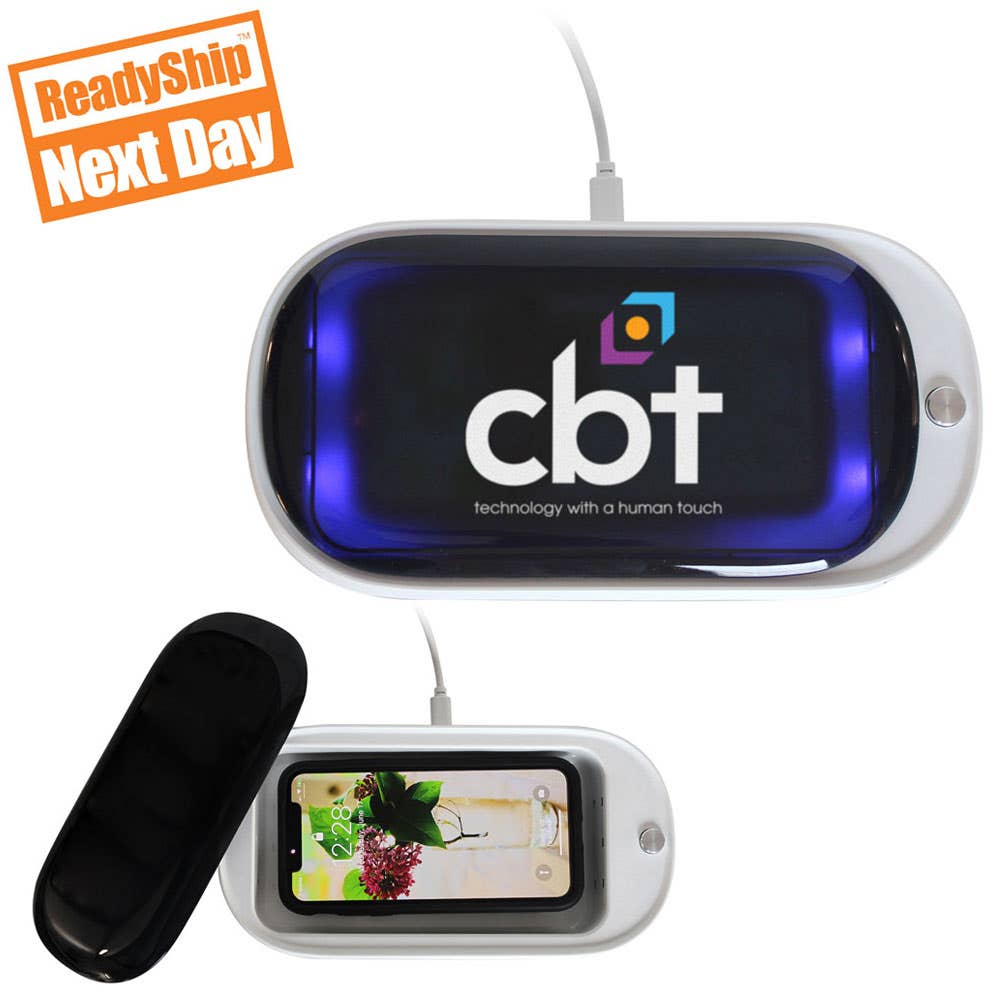 ---
Customizable Food Gifts & Baskets
Food gifts are a classic way to show your clients that you appreciate their support and contribution. This tote combines an array of sweet treats, including chocolate hazelnut filled cookies, white chocolate frosted pretzels, and dark chocolate toffee. All foods are kosher and come in a keepsake felt tote. Make sure your clients are thinking of you when they grab a snack by adding your logo with screen printing, full-color printing, or embroidery.     
For the client who prefers a more savory set of foods, this kit combines an array of dry-cured salami, cheeses, gourmet mustards, and crackers. You can also create an appealing package using the gift box and bow, complete with a customizable lid. You can add a customized flair to this with full-color printing.   
When it comes to food gifts, this dish is hard to miss and is a great fit for clients with large offices. This striking 28" snowflake tower contains a variety of holiday treats, including:
Caramel popcorn

Assorted truffles

White frosted pretzels

Chocolate hazelnut-filled cookies

Dark chocolate covered almonds

Almond cookies

Milk chocolate pretzels
This also allows you to make your choice of six different ribbon tag colors. Turn this client gift into a branding boost by adding your logo with hot-stamp printing. 
---
Perfect Gifts for the Home
Versatility is a good trait if you want to get a gift for a client when you're not entirely sure of their personal tastes. Options like this coaster set are a great and tasteful idea because they are used both for home and office. In the office, these can go with their favorite drink while working or eating lunch. At home, these are great while entertaining. In addition, bamboo is a naturally eco-friendly ingredient, meaning that you don't need to worry about added waste. Make this gift your own by adding your company logo with laser engraving.
If we're talking about a gift that's well suited for any type of home, this cheese board set is perfect. Made from black marble and acacia wood, it's a striking piece, as well as highly durable. The cutting board also comes with a built-in drawer, making it perfect for storing all your cheese cutting tools when not in use. Create a branded gift for your clients by adding your logo with laser engraving.    
If your clients are grill masters in their off-time, this BBQ set is the perfect premium fit for them. Each set comes with tongs, a knife, fork, spatula, and basting brush. These tools are all full-size and made with durable stainless steel with bamboo handles. The set also comes with a decorative bamboo case. Screen printing your logo is a great way to customize this set, so your clients are thinking of you.      
Businesses across the board were hit due to COVID-19, and in many cases, it's those core clients that helped companies stay afloat during this turbulent time. It's important that you do your part in order to show those clients how much they are valued. At iPromo, our goal is to make the process of finding and purchasing these gifts as easy as possible. We offer a wide array of different options in these and other categories to help you find the perfect match for those special clients on your list.