15 Corporate Holiday Gift Ideas for Employees
We're headed into a holiday season like nothing we've seen before, and chances are that your employees could use a little bit of normalcy right now. Creating thoughtful thank-you holiday gifts are a great way to approach the end of the year for a number of reasons:
Your employees have been working hard. You want to show appreciation for their effort and sacrifice

Retention is important. Employees that feel that they aren't appreciated may feel like it's better to look for work elsewhere

Gifts are a good way to boost morale. People who have to work through the holidays may get frustrated, and this is a good way to appreciate their effort
There are a lot of different gift options out there, so we picked our top 5 categories to give you some employee-gift inspo for the upcoming holiday season. 
Gifts For Working From Home
Looking for a starter option to create a work-from-home kit for your employees? This is a great option. This kit contains the following:
Mason Backpack 

Equinox Wireless Charging Pad

Preston Dual Ballpoint Stylus 

5″ x 7″ Vienna Soft Bound JournalBook®

Alta BPA Free Tritan™ Sport Bottle 25oz
Make sure your employees are thinking of your company every time they use these gifts with a customized logo using embroidery, screen printing, or full-color printing on the backpack.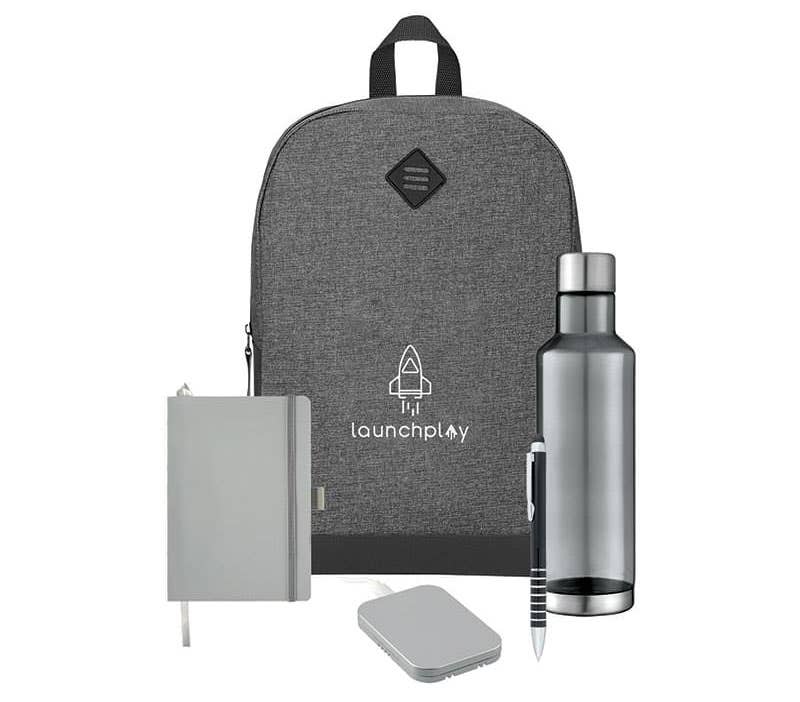 This expanded kit is designed to contain all of the essential accessories your employees are going to need for their home. To carry everything around, make use of the great 2020-01BK Tranzip 15″ Computer Day Pack. Inside, you have the following components:
Boom Bluetooth Earbuds

Wireless Galactic Wireless Mouse

Thor Copper Vacuum Insulated Tumbler 22oz
Add a custom flair by applying your logo to the backpack with screen printing, embroidery, or full-color printing.   
This is our foremost offering in terms of work-from-home kits and is great to make sure your employees have all they need to work from home. To carry everything, we offer the 3950-01CA NBN Whitby 15″ Slim Backpack. Here's what comes inside the backpack: 
Cadence Bluetooth Headphones

Thor Copper Vacuum Insulated Bottle 22oz

Pedova Pocket Bound JournalBook

Glimpse Photo Frame with Wireless Charging

Wireless Ergonomics Optical Mouse
Add your custom logo on the backpack with screen printing, full-color printing, embroidery, or debossing.
---
Tech
This unique offering is designed to digitize the classic pen and paper experience. Despite feeling like your normal notebook, this is reusable and connectable to cloud services. When you write using a Pilot FriXion pen, your writing sticks just like normal paper. When you've scanned the writing and are ready to get rid of it, all you need is a damp napkin. Each 36-page book comes with a  Pilot FriXion Pen and Rocketbook Towel. Be sure to apply your logo to this great gift with screen printing.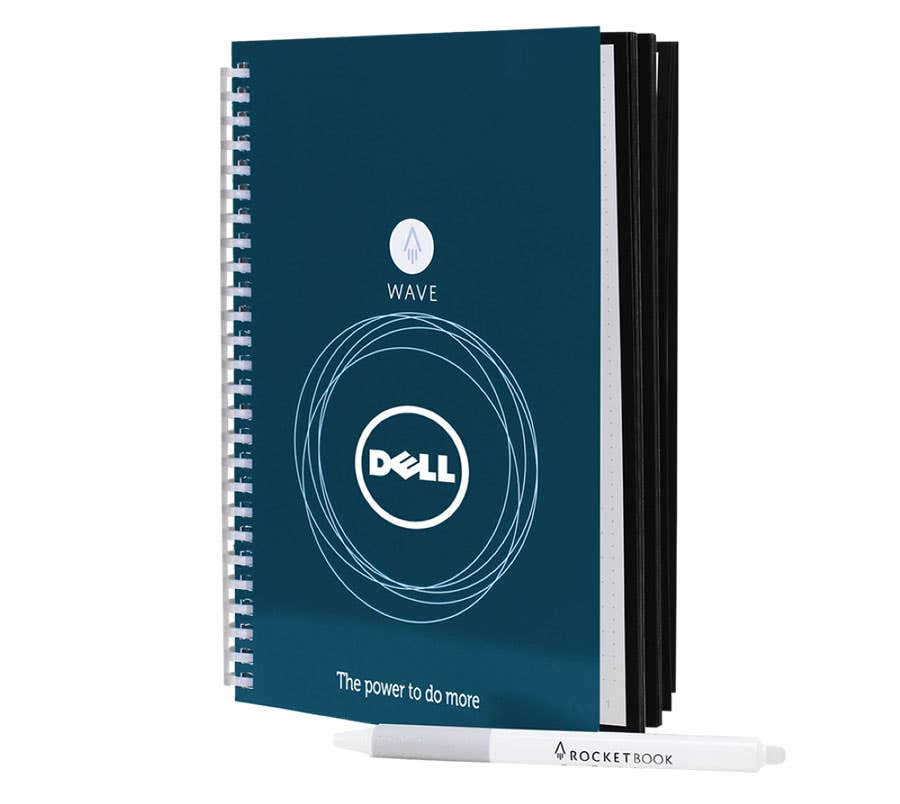 The ability to associate your brand with one of the most popular brands in the world is a dream. We can make this happen with customized Amazon Kindles. These Kindles offer features like a high-resolution display, a battery charge that lasts for weeks, a huge selection of books to read (with free access for Prime members), as well as no screen glare like conventional tables. You can add a custom touch to this gift by applying your logo with screen printing or engraving.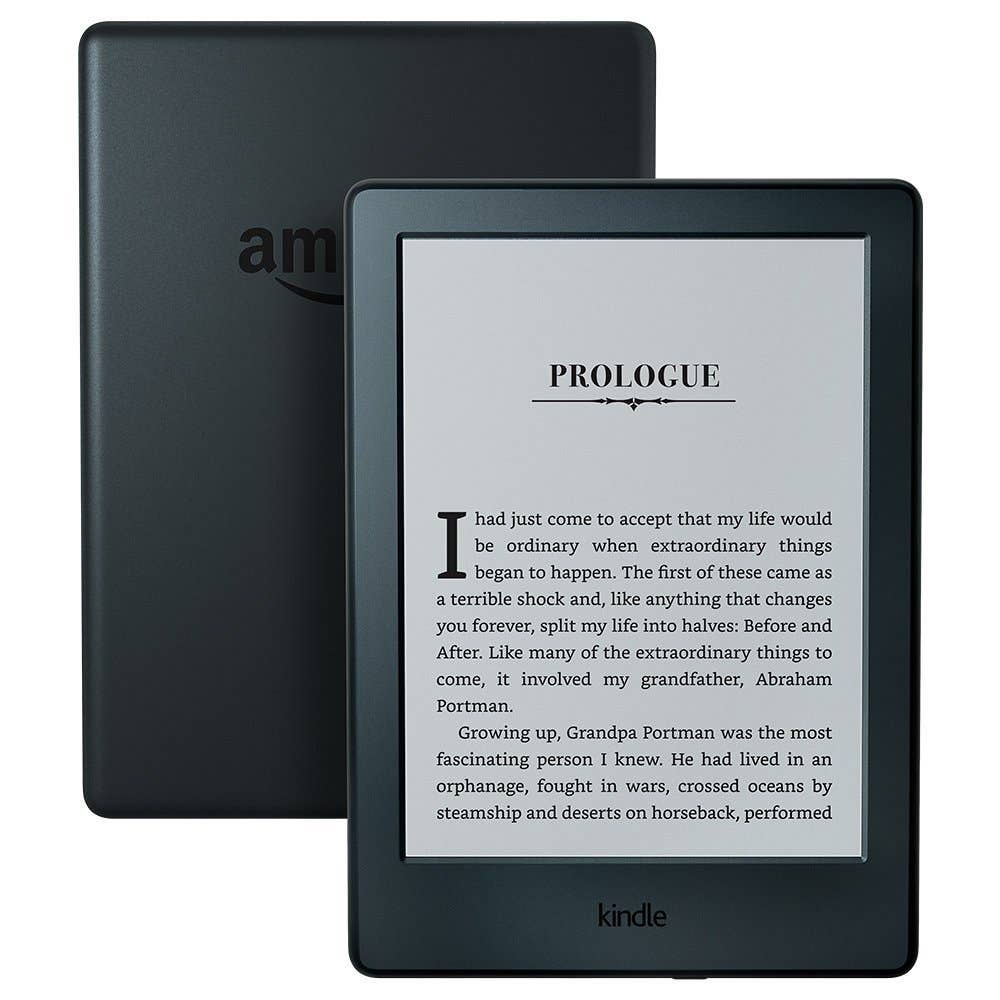 Apple is the gold standard for a lot of people when it comes to tech, and now is the chance for you to associate your brand with one of their most popular items, the iPad. This makes for an employee gift that your team will be talking about for years to come. Some of the different features include the 1.2MP FaceTime HD camera and mobile hotspot capability. The iPad also offers a lot of other functionality, like Touch ID, Apple Pay, and the ability to make use of over a million apps via the App store. Co-brand your company with one of the top tech items around by adding your custom logo with screen printing or laser engraving.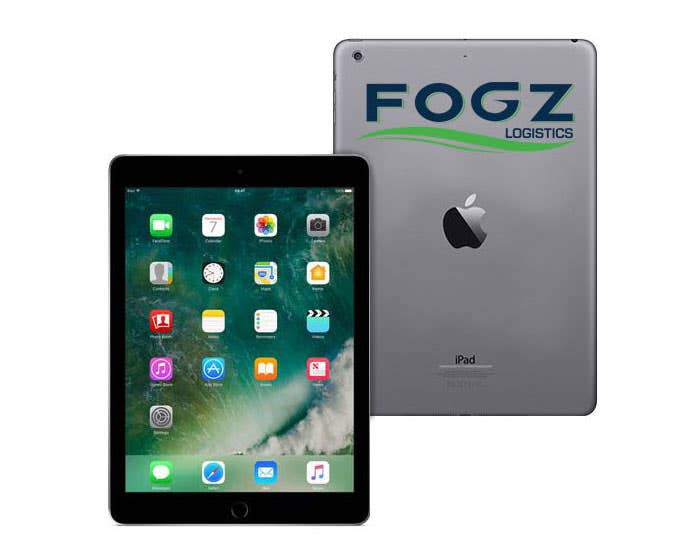 ---
Food Gifts
Nothing says thank you quite like food, and this snack box offers delicious dark chocolate treats like dark chocolate covered almonds and dark chocolate toffee. This is also a Kosher food gift. Add a little bit of custom flair to this gift by applying your logo to the ribbon with hot-stamp printing.   
There's nothing quite like a BBQ when it comes to get-togethers, and show your appreciation for your employees with a gift that evokes this theme. Here's a list of all the different components:
Grill Master Apron

Chicago Steak & Chop Seasoning

Kansas City Classic Rub

Athenian Herb Dryglaze

Vermont Grill Dryglaze

Santa Fe Dryglaze 

All-Purpose Tote
The apron comes with additional functionality like a detachable bottle opener, oven mitt, and storage pockets. Customize the carrying bag and apron by adding your brand logo with screen printing, full-color printing, or embroidery.
The best type of gift is something that the recipient uses frequently, and this is the perfect fit. Not only do you get a cooler full of gourmet snacks like fruit spreads, chips, oatcakes, and dips, but this comes complete with the W&P Cheese Knife to complete this one-of-a-kind gift set. The knife is a perfect match for the foodies on your team, with a multipurpose design perfect for slicing and spreading cheese. You can also choose a complimentary ribbon in one of six colors. Best of all, you can make this gift your own by adding your company logo with screen printing or embroidery.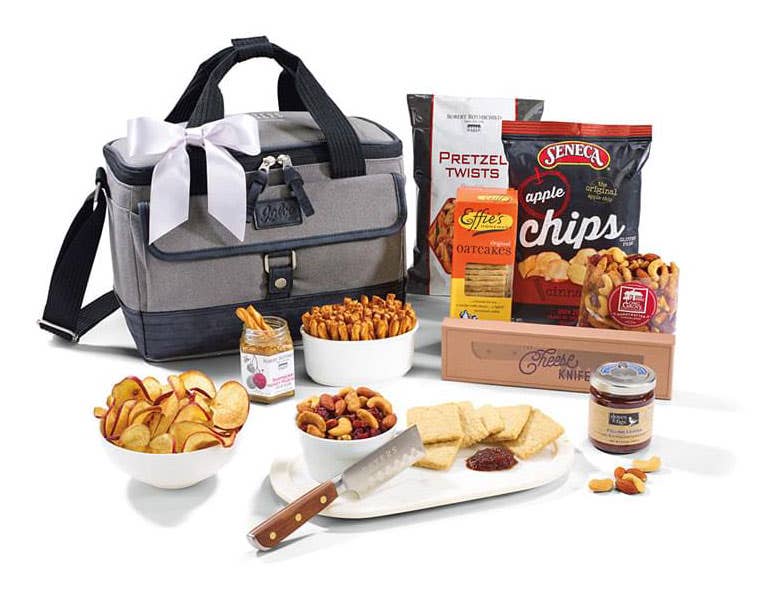 ---
Earbuds
Whether they are on the go or relaxing at home, everyone can use a spare set of earbuds in case their old ones stop working or go missing. These are a great option. Make sure your employees think about your business while they listen by adding your logo with full-color printing.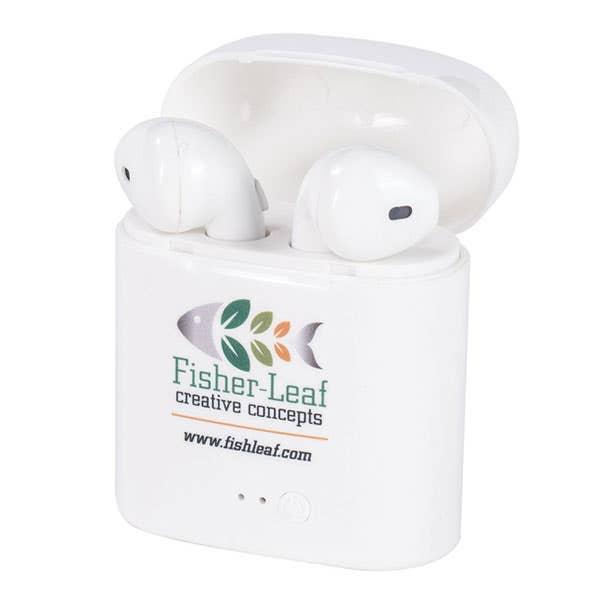 Looking for a higher-quality earbud set? These are the perfect wireless option. The Sesh Evo carries a charge of up to 24 hours of playback time,  and with the rapid charge feature, you can get a quick 2 hours with only a 10-minute charge. With the built-in touch sensors, you can also answer a call, change the song, and even control volume without having to move to your mobile device. Add your company logo to the carrying case with screen printing.
Apple AirPods are already one of the hottest gifts in 2020, and you have a chance to make that yours. This latest generation of AirPods comes with noise-canceling technology, offering an upgrade even for people who already have one. We can apply your logo through screen printing to make the perfect gift going into this holiday season. Act now to get ahead of the rush for this hot item.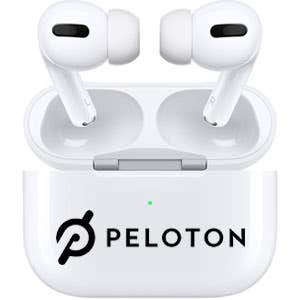 ---
Drinkware
This is a lovely and cozy ceramic mug with a glossy finish as well as a striking gradient pattern. Add a new twist on a classic corporate gift. For a custom flair, apply your logo with screen printing or laser engraving.    
Want to invest in drinkware that's a little more suited for being on the go? This stainless steel bottle with a silicone gasket is the perfect fit. This is constructed to let your beverage stay cold for as long as 48 hours, and keep your hot beverages warm for 12 hours. In addition, the wide mouth opening makes it easy to clean and fill the bottle. Want to make this holiday gift your own? Put your company logo on with laser engraving or screen printing. 
If your employees want a tumbler suited to handle the rigors of a busy day, this is a perfect fit. This kitchen-grade stainless steel always keeps your drinks protected and warm/cold. In addition, these colors don't peel, crack, or fade. Bring the quality of the YETI brand to your employees. Customize this top-of-the-line option by adding your company logo with laser engraving.
Employees this year have dealt with challenges like no other when it comes to even the most basic aspects of their jobs. As a result, with the holiday season coming up, it's important to show not only that you understand their contributions, but appreciate them. A smart gift can be a great way to make this happen, but depending on the size of your workforce, this may be a tall order. Our goal at iPromo is to be one-stop-shop for all your employee-gift needs.