15 Holiday Employee Appreciation Gifts Under $25
Take care of your team team with great gifts that your co-workers really want to get without having to worry about breaking the bank!
The Art of Holiday Gifting
If you are looking for the best employee appreciation gifts under $25 to stock up on this holiday season, you have come to the right place.
When it comes to finding the perfect corporate gift, the trick is to nail that delicate balance between getting your employees the kind of gift that they will not only appreciate, but also makes an impact.
The good news is we have already done the groundwork for you and came up with a list of 15 promotional products under $25 that will show your employees you care. After all, it's the thought that counts, not the price tag, and with costs per impression as low as just one-tenth of one cent, promotional products are one of the most effective ways to generate returns on your investment so that everybody comes out smiling.
1. The Delight 2-Piece Gift Set
This Two-Piece Thank You Gift Set is the perfect way to remind any employee who loves a good glass of wine that they are appreciated.
The package includes a handy steel corkscrew that also doubles as a bottle-stopper alongside a durable stainless steel wine cup that is double-walled to help retain the ideal temperature and features a vacuum-sealed clear lid to prevent against spills or unwanted accident while party hopping between all those fun-filled holiday events.
This indispensable set comes in three gorgeous color choices, and it is all brought together in an attractive design box that can double as wrapping. Prices start as low as just $15.99 per item and come complete with two separate custom logos that will be precision printed in a color of choice.
---
2. The Heartwarming Gift Set
Available in five fun color varieties to choose from, the Heartwarming Gift Set has everything that your employees need to stay warm and cozy on the go with a Maximus 16oz. Stainless Steel Tumbler wrapped in a Sportsman 8″ Knit Beanie.
Not only do you get two opportunities to feature your logo on each item in a sleek screen printed design format, but with prices starting as low as just $14.99 per set, these are the types of personalized gifts under 25 that your employees will love.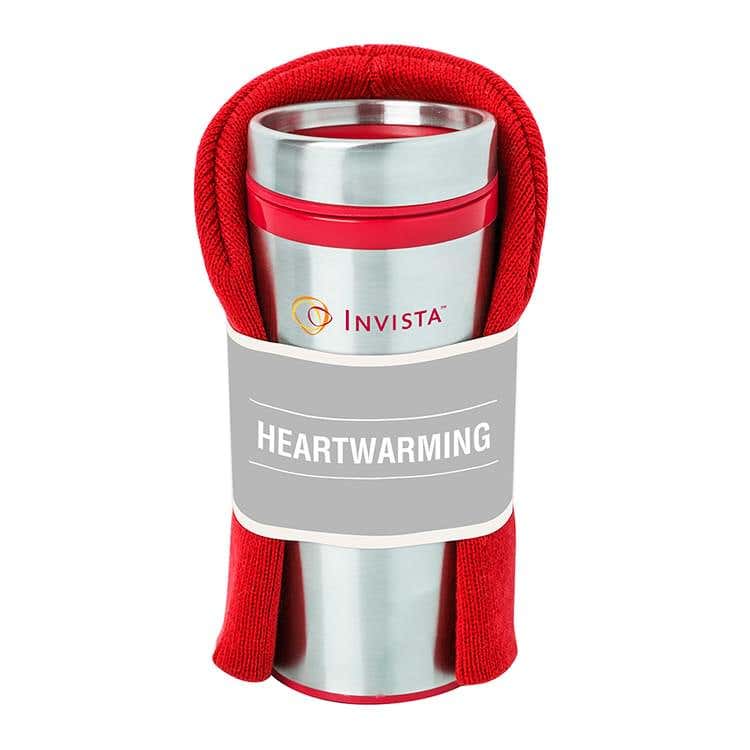 ---
3. A Vegan Leather PopSocket and Mount Combo
The Popsockets grip is one of the most in-demand items of 2019 and is a surefire hit when looking for the best personalized gifts under 25 to stuff your employee's stockings with this year.
This instant portable smartphone or tablet attaches using easy to remove smart grip technology that goes wherever the device goes and folds out into an attractive vegan leather positionable stand. Thanks to the convenient mount that is included in this combo pack, the device can be attached to horizontal or vertical surfaces alike.
Available in two handsome color choices or black or brown with prices starting as low as $12.15 a unit, this combo pack is the perfect way to show off your laser engraved logo and remind your employees you care.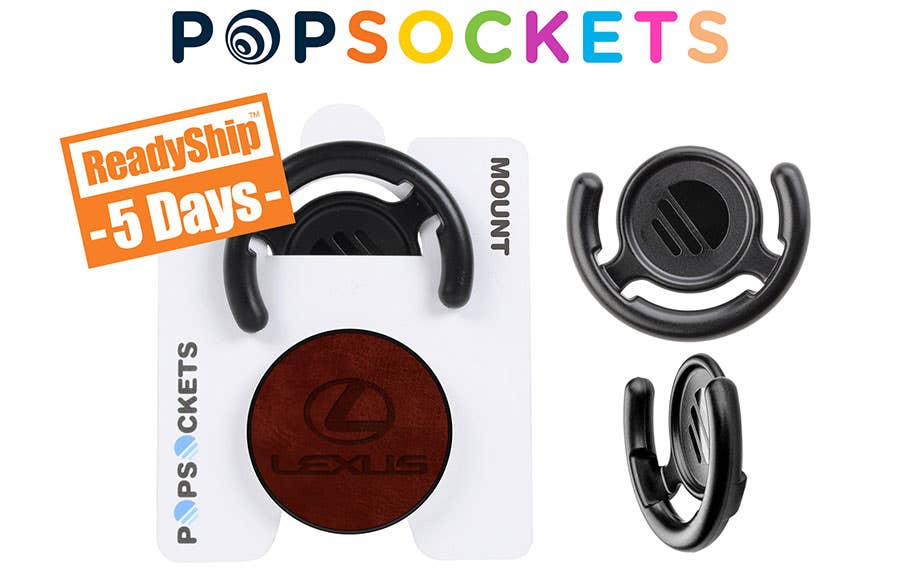 ---
4. The Tranquility Three-Piece Spa Scent Gift Set
Sure the holidays are a lot of fun, but all that socializing, wining and dining can also be tiring. This is why your employees are bound to appreciate this calming Scented Three Piece Spa Gift Set. What better way to relax and unwind during those cold winter nights than a warm bath complete with three deliciously scented infusers in lavender, milk, and citrus?
Each ball comes individually wrapped and packed in an elegant gift box complete with your message screen printed or in full color. Even better, prices start as low as just $11.98 an item.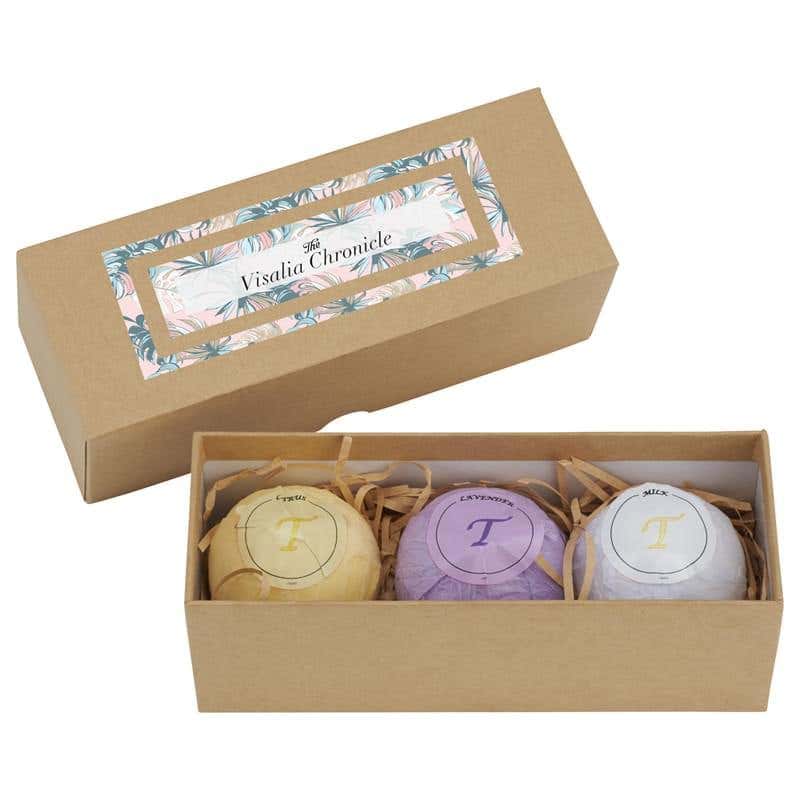 ---
5. The Eclipse Backpack Tote
The Eclipse Backpack Tote combines the stylish appearance of a tote with the versatility of a backpack for a handy carry-all bag that makes for the promotional gifts under $25 that your employees will be sure to actually use.
Featuring plenty of convenient pockets and a buckle for easy closure, this gorgeous bag is available in your choice of four elegant color options and comes complete with a screen printed or embroidered logo design for as low as $12.98 an item.
---
6. A Wireless Charging Mousepad
This wireless charging mousepad is the perfect gift that will give any mobile device lover the superpowers that they need to always get the most out of their device on the go. This classy leatherette mouse pad is designed to work as a support for wireless devices, propping up the screen with a pullout kickstand for easy viewing, enabling better control with the help of a mouse and changing the device all in one.
Your employees will love not having to drag that laptop or charging accessories around anymore just to take business, or pleasure with them on the fly, and the stylish black matte pad is the perfect way to sport your logo. With prices starting as low as $13.90, in today's fast-paced world this multi-function charging mousepads are the perfect gifts under $25 that almost anybody will appreciate.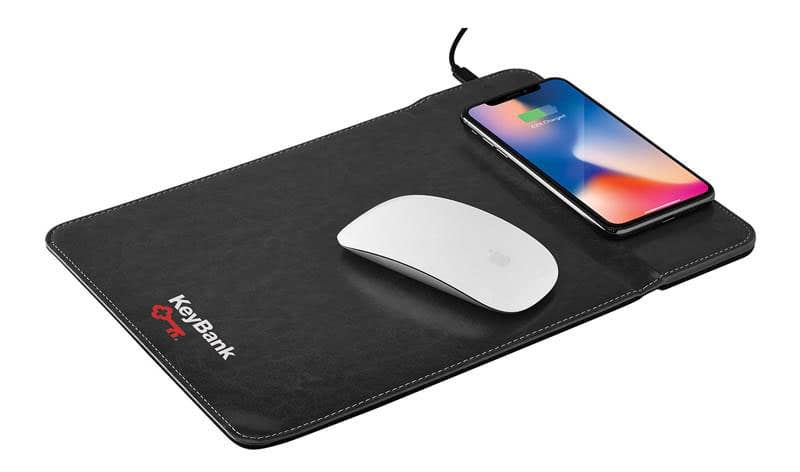 ---
7. A Modern 25 Piece Truffle Gift Set
Who doesn't love chocolate? This sweet treat gift box comes in a stunning package that is available in your choice of five stylish color choices with your logo printed front and center.
After all, there are few people that wouldn't delight to open up their stocking to find this highly shareable gift that keeps on giving in the form of a delightfully staggered medley of light or dark truffle chocolate delights. Meanwhile, the attractive contemporary design of this understated gift box is the perfect way to show off your logo in style and spread holiday joy and cheer all in one shot.
---
8. A Bamboo and Slate Serving Board
This stylish bamboo and slate serving board is as eye-catching as it is functional. Featuring a bamboo cutting board base that can be topped with optional slate panels to convert to a serving tray, this is the perfect item to have around the kitchen to serve up and prepare all those holiday goodies.
Prices start as low as $13.86 and come complete with your logo laser etched down the middle.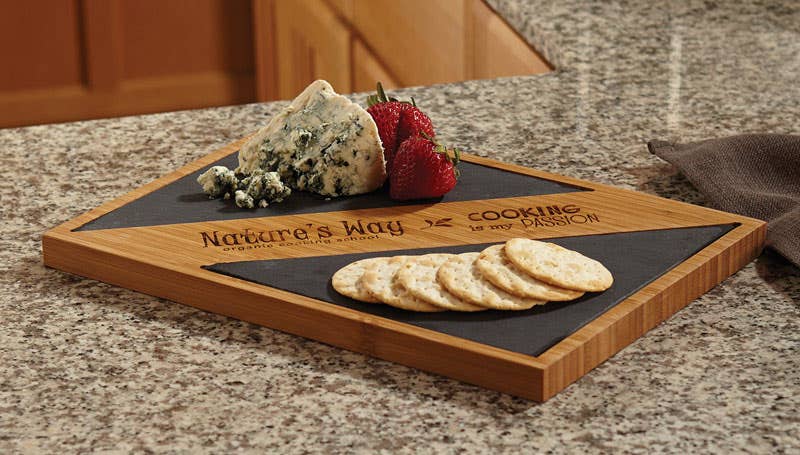 9. Yukon Binoculars
These one-of-a-kind binoculars are perfect for travelers, adventurers or sightseers alike.
Offering an impressive 8×21 magnification level and coming complete with an attractive black vinyl case either screen printed or debossed with your company logo, this is the perfect way to give a high-end gift for a not-so high-end price tag.
With prices starting as low as $17.98, these graceful binoculars are the perfect gifts for employees under $25 to show your appreciation this holiday season.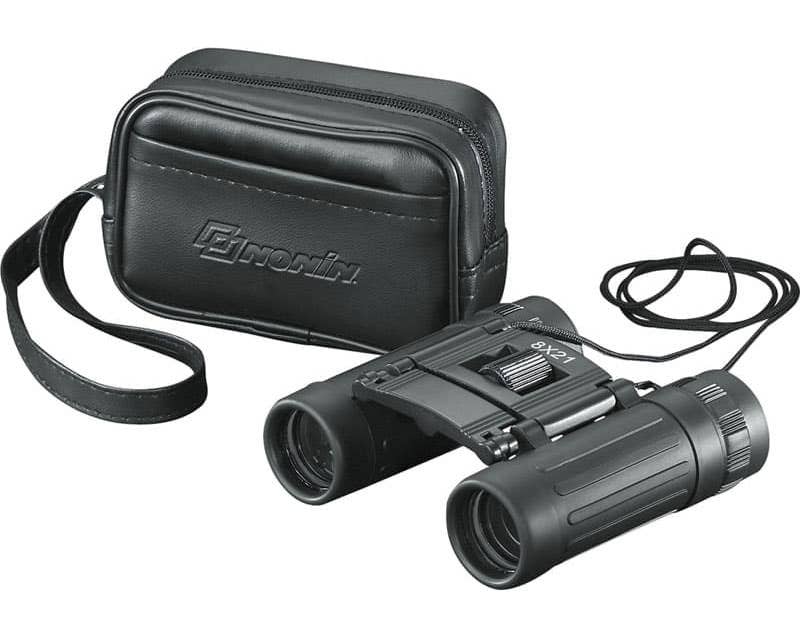 ---
10. The Favor Tech Gift Set
There is no need to be techy to appreciate the practical usability of this two-piece Amp 2200 mAh Power Bank and Lando Bluetooth Speaker.
If you are looking for the coolest promotional products under $25 to give your employees this year, this contemporary set has everything that the tech-lover needs to take on the fly all for prices starting as low as $19.98. Both items come mounted and ready to be gifted in an understated black gift box with optional logo printing available.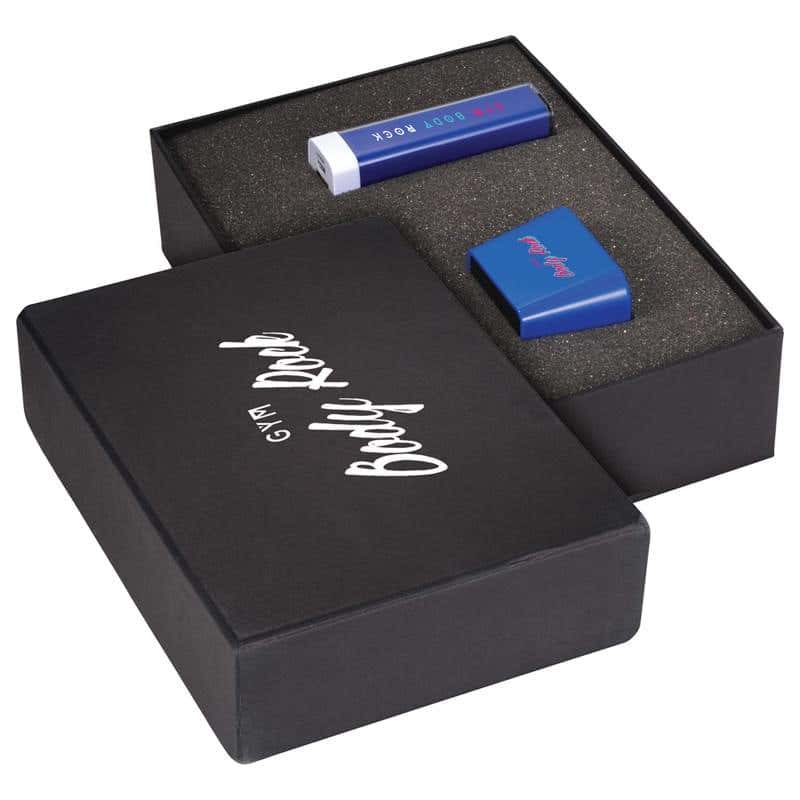 ---
11. A Trombone Wireless Bluetooth Speaker
This wireless Bluetooth speaker combines quality and affordability all into one highly-functional package.
Featuring a powerful amp for superior sound quality and a high-quality titanium battery that allows for up to eight hours of continual listening with no charging required. In addition, it offers SD, USB and auxiliary input capability to work with almost any kind of device or unit.
Available in a range of three cool color choices with prices starting as low as $21.44 an item, this versatile speaker is the perfect gift idea for anybody who wants to show their appreciation by giving their employees one of the hottest tech items of 2019 this holiday season.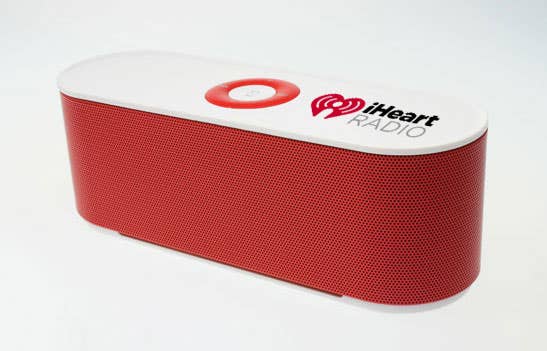 ---
12. A Mug With Hard Coaster Gift Set
This custom mug and hard coast gift set is the type of holiday gift that is just a practical is it personal. Give the gift of a memorable keepsake that will remind your employees you care each and every time they sip on a warm beverage of choice.
This two-piece package comes with a hard coaster 10oz ceramic mug that allows for full-color printing so you can either choose to inscribe your logo, maybe even in holiday colors, write a message of inspiration or create some fun holiday art.
With prices starting as low as $13.13 an item including ready-to-go packaging, these great custom gifts under $25 are a great way to get creative and show you care.
---
13. A Pen Set Gift Box
These Hemmingway and Washington Rollerball and Ballpoint Pen Gift Boxes feature a handsome designer rollerball pen paired with a matching twist-action ballpoint that comes mounted in an elegant black gift box either screen printed or laser engraved with your logo or holiday message.
With prices starting as low as just $19.99 an item, these classy pen sets are the ideal promotional gifts under $25 that are as useful as they are refined.
---
14. The PopWallet
The PopWallet is an ingenious pouch that sticks to the back of a Smartphone so that up to six business cards or three credit cards can be carried along wherever the phone goes. It can easily be removed to facilitate wireless charging and is simple to place, remove and reposition. Prices start at just 10.82 a unit and include one full-color printing.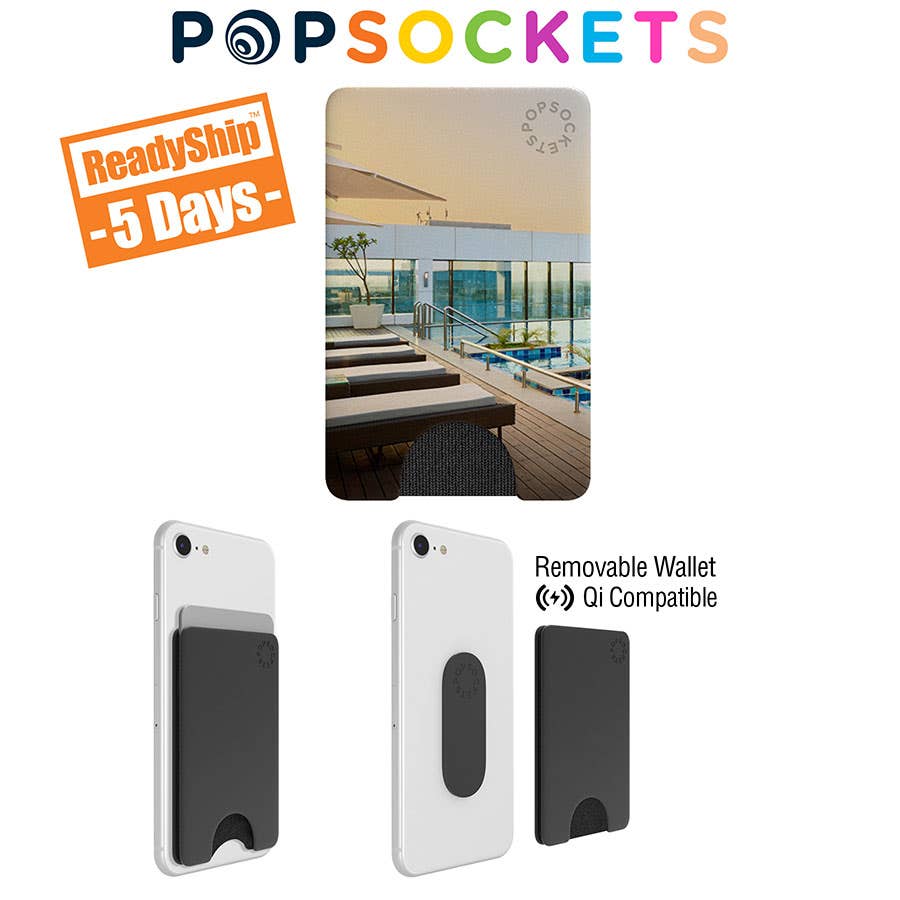 ---
15. Last-Minute Gifts for Employees Under $25: the P6000 Alloy Power Bank
Wireless chargers are where it is at this year, and the P6000 Alloy Power Bank in black or silver is as practical as it is gorgeous. Offset your stunning etched logo with a sleek modern design that screams sophistication and boasts a 6000 mAh battery that will charge mobile devices like phones and tablets to capacity up to two times before the device itself needs charging.
Not only is this the type of gift that is bound to be a big hit around the office, but prices start as low as just $24.98 a unit. Even better, with 24-hour rush delivery available, nobody would ever guess that this smart gift was a last-minute buy!