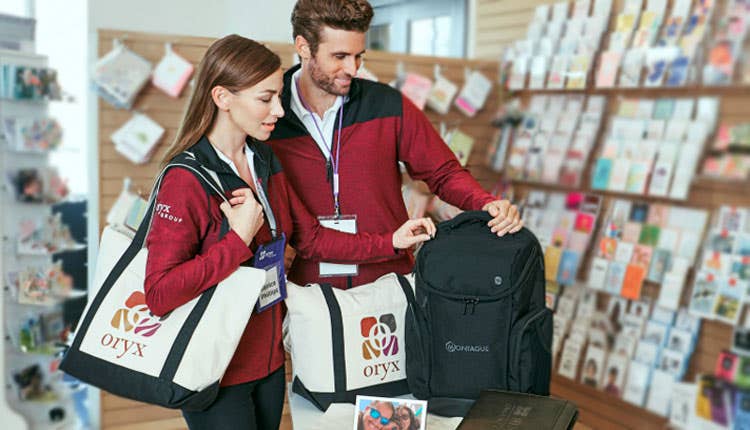 Promotional Items For Your Business – The Secret Sauce To Success
Our top priority is making sure that your business has the very best branded items at your next event to make sure you both provide value for your team, as well as promote yourself to potential clients that may be in attendance. However, effective promotional products isn't necessarily as easy to construct as you may think.
Like any form of marketing, we put a lot of time and effort into figuring out exactly what our clients need, ensuring that they're able to have the most success possible. But how does that work in practice? Here's a look behind the scenes in terms of how we help find the ideal swag for a certain event or scenario.
Why Swag Giveaways Fail
Before getting into what we do to help things succeed, it's important that we talk about how a swag giveaway may fail. At first, this might sound a bit odd. You don't have the markers for success that you may see for say, putting out a new ad or a social media campaign, but there are indicators that you may not have made the best investment possible. Here are some points of consideration:
You have items leftover: This may seem like the most obvious indicator that your corporate swag didn't catch on as well as you hoped, but you want to dig a little deeper into why this was the case. In some situations, it's more of a mistake of ordering, as you got too many compared to the attendees/participants. In other cases, maybe you didn't promote the giveaway well enough, and there wasn't anyone interested in participating. Neither of these problems are technically failures of the swag itself.
However, in other cases, the swag actually is the problem. This could range from having something that people already have too much of, or buying a cheaper, low-quality option. For example, tote bags are some of the most useful items you can give away, especially with the reusable grocery bag movement. However, if you try to give away cheaper ones that can't manage a heavier load, your swag will likely get thrown away.
Minimal brand impressions: Generally, when doing a giveaway of branded swag to an external audience, your main goal is to get brand impressions. Sometimes, for example, you may have a giveaway that requires people to sign up to your email list in order to participate. In other cases, at a tradeshow, you may be handing out your business cards.
If you go to all this effort, but don't see any new brand impressions or leads, something's gone wrong. Maybe you were targeting the wrong audience, or the swag wasn't a good match for people to want to participate.
Outdated ideas: We all know the staples of corporate swag in the past, but to get people to actually participate in a giveaway, you're going to need to have something that truly resonates with your specific audience.
This doesn't mean you need to go outside your budget, though. There are a lot of affordable swag items that you can stock up with for giveaways. The key is having a formula in place to determine what's best.
Listening To Our Clients
When helping to institute a strong giveaway for our clients, the first step of that formula, simple as it sounds, is just listening to them. The major reason for this is that no one is going to know a company's goals better than their own team. For example, an internal giveaway designed to show appreciation towards employees and an external giveaway for lead generation at a trade show are going to require two completely different mindsets to execute properly.
If you're trying to figure this out for yourself, it's a good idea to try and take an inventory of exactly what your goals are. For example, let's say you're putting together a corporate swag bundle for employees in celebration of a company milestone. Your main goal here is to try and think of a combination of fun and useful items to get more of your team to want to participate.
It's a good idea to try and listen to your actual team members about things they could use in the office or at home on a regular basis. The nice benefit of a swag bundle is that you can choose one more expensive signature item, then some less expensive ones to round it out. However, you won't know the fit until you understand your audience, which leads to our next point.
Figuring Out A Target Audience
Much like other types of marketing, creating swag giveaways that are either too niche or too generic is a recipe for failure. As a result, you need to take a lot of time to figure out exactly what your audience is. Are you going to try to reach people with families that are going to be mainly interested in convenient tools? Or maybe a younger audience that is skewing more towards experiences as gifts versus physical items?
At iPromo, we work with companies of all sizes and all niches, so we have experience servicing a variety of different audiences. The key on your end is making sure that you have a concrete plan on what demographics and interests you're trying to service.
While we'll talk more about utilizing data in a little bit, you can use your other marketing efforts as a sort of blueprint when it comes to figuring out effective corporate swag. After all, you are targeting a specific audience there, also, so there's generally going to be some crossover that you can work to your advantage.
---
Solving For What's Relevant
When you have a crystallized idea of what your goal for the giveaway is and what type of audience you're going to try and reach, now's the time to actually put that into action. When you're starting to stock up items for your next giveaway, there are going to be some points that are subjective and some that are objective.
On the objective end, it's pretty much universally agreed upon that it's worth it to invest in higher-quality items versus cheaply-made junk. The reason for this is multi-faceted, and applies to both internal and external giveaways.
First of all, the sheer volume of swag present at industry events mean that the majority of people already have branded items somewhere in their home. The more of it they amass, the less of it they need. As a result, anything that's of a lower quality is more likely to get thrown away than anything else, like the tote bag example we used earlier.
Secondly, cheaper quality items with your brand name on it reflects badly on your brand. This is especially important if you're reliant on the giveaway to get leads or impressions. Don't let your first association with new potential clients and customers be negative.
Along with the objective factor of being well-made, there's also the subjective factor of making sure that the item is a good fit for your clients. When we work on creating the best swag out there, we understand that can be a fluid definition. For example, if you're doing an office giveaway, using items that will help them in their work is technically nice.
However, part of employee appreciation is showing them that you appreciate them as a person, not just as a worker. As a result, there are more frivolous items you can give away that still get the branding across, without being something they have to be working to use.
In addition, you need to keep the atmosphere in mind. If you're doing a giveaway at an industry event or trade show, remember your average person is already carrying around a lot of different items. The last thing you want to do is give away something bulky or heavy. People may turn away just out of self-preservation!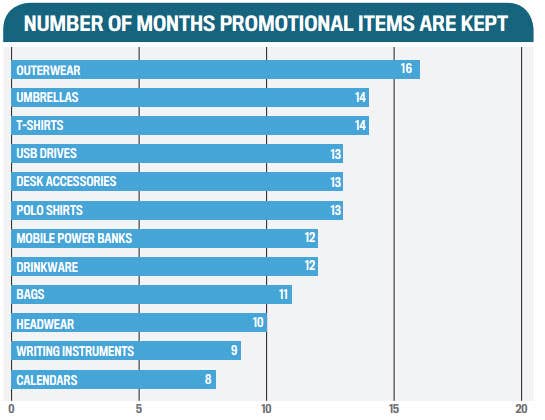 Utilizing Existing Data
While impressions and guesses are nice to make when it comes to your next giveaway, we live in an age of data. With that in mind, you want to make sure you're using all the data you can find in order to back up some of the concepts we've covered so far.
For external giveaways, chances are you already have some for your other marketing materials. Look at your social media pages, ads, and other items to try and create a picture of who your audience is and what they value. For internal giveaways, a company-wide survey is a good way to get similar information.
As you can see, even something as simple on the surface as corporate swag requires a lot of forethought to put together. We take great pride in going to these lengths to provide a wide span of quality items to meet anyone's needs. Be sure to reach out to us for a quote today to get your next giveaway off on the right foot.