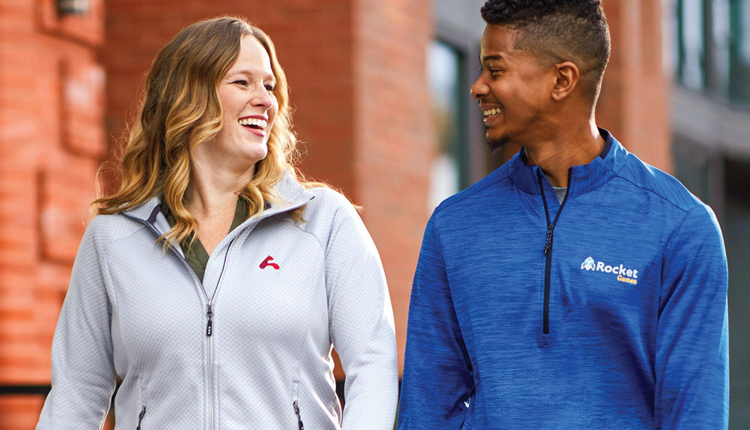 While there are many factors when it comes to creating company apparel that your employees and clients will love to sport throughout the year, we have simplified the process to help you find the perfect company swag for your brand.
Here's Why Branded Apparel is Already a Win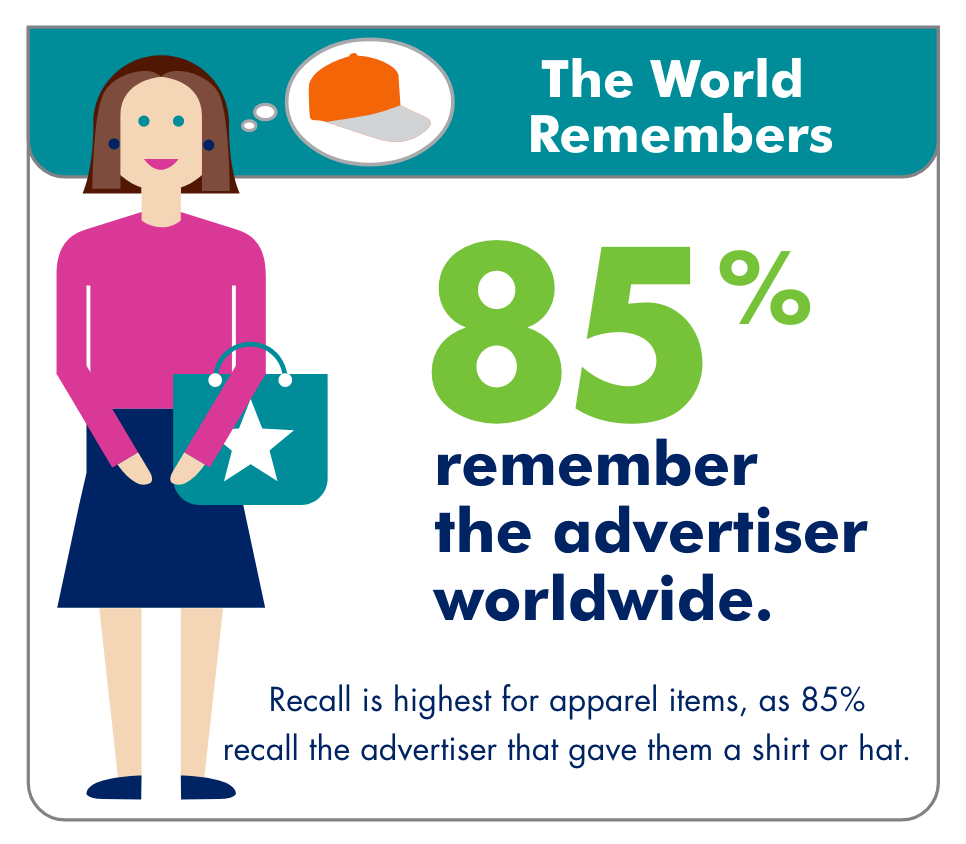 Creating cool company swag is the most effective and cost-friendly form of popular advertising out there, and 55% percent of consumers prefer it to any other popular medium. In fact, it even beats out newer forms of advertising like Internet-based formats by 2.5 times in terms of effectiveness. So, essentially, when it comes to putting your money to work for you, you really can't go wrong with branded apparel custom company gear.
This means that for those who are feeling intimidated as to where to start, there is really no need to sweat it. After all, promotional apparel is already a big winner, with popular clothing accessories like t-shirts owned by up to 80 percent of Americans and clocking in somewhere in the ballpark of 3400 hundred views in their lifetime for just a meager average of 2/10th of a cent investment per item.
So, if there is one big thing to keep in mind here, there is a good reason that logo apparel has been around for a while, and that is because it is the type of thing that people can really use. That means you can rest assured, there is no need to reinvent the wheel.
In terms of company apparel for your employees and clients, today's businesses and organizations have a lot more opportunity to get creative, and that is a good thing. With no shortage of the most in-demand brands, high-tech printing options, and tons of amazing style picks to choose from, small business owners, marketing managers, and HR representatives should have no problem creating the type of company apparel that will stand out from the crowd.
---

---
The Three Keys to Creating a Winning Branded Apparel Campaign
At this point, we are also going to let you in on a big "not-so-secret" secret. When it comes to really knocking it out of the park with custom logo apparel, it is all about designing the type of clothing that people are actually going to want to wear (and feel good in).
However, this, in turn, entails keeping the three cornerstone attributes of usability, attractiveness and quality in mind. After all, these are the three top reasons that people are likely to hold on to their company swag, and essentially, if you can hit all the bases, you have a winning combination.
As previously alluded to, a big plus about custom apparel is that it is inherently usable, so this helps to explain it's undying popularity over the years. After all, everybody needs clothing, and with about 48% of consumers stating utility as their number one priority, you really can't go wrong with promotional apparel in this respect. Not only that, but clothing and accessories are a type of thing that people really can't get enough of, so you don't run the risk of your clients or employees not knowing what to do with their new custom swag, and that definitely simplifies the process.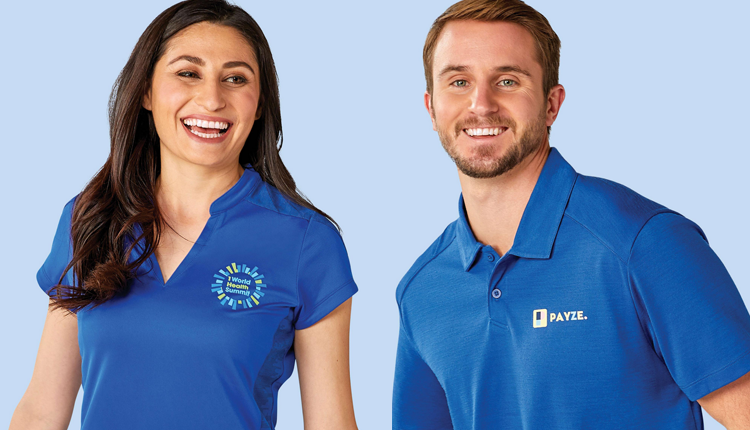 That said, if there is one attribute that is really going to set your branded apparel apart, it is definitely quality. In fact, this is the top attribute that people seek out when it comes to locking down the type of company swag that they really want to hold onto, beating out practical utility by 4%. This also means that if you can zero in on both of these attributes, you probably already have a winning custom apparel campaign.
Meanwhile, while only 38% of people surveyed ranked attractiveness as their top priority, it is going to factor in a lot more heavily in terms of promotional apparel than it will for other popular types of company swag, and when it comes to creating the type of logo apparel that people will really wear in public, it is all about making it look good.
In fact, attractiveness can be the major deciding factor between the type of branded apparel that people actually want to show off, and the type that ends up getting tossed in the pajama drawer, so basically, slapping your name on a piece of high-quality clothing is probably not enough. Don't underestimate the importance of making your company apparel actually look good.
---
---
How to Make it Happen
Naturally, one of the easiest and most effective ways to zero in on quality, utility, and attractiveness all in one shot is to take advantage of the opportunity to co-brand with big names like Adidas, Nike, Titleist, Arctic Zone, Carhartt, Under Armour, Calvin Klein, Kenneth Cole and The North Face, just to name a few.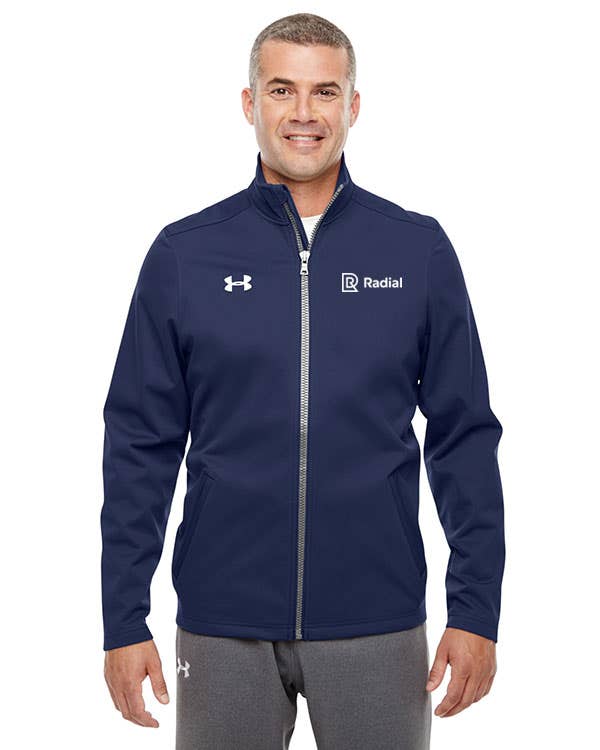 These brands have already done the groundwork for you in establishing a reputation for producing the type of high-quality goods and distinct looks that people really want to get their hands on, and when to seize the opportunity to team up with these types of products, people will naturally associate your name with the same positive qualities.
However, rest assured that you can still create an amazing product using more understated neutrals from trusted sources like American Apparel and Port Authority while still letting your logo design or message take center stage. Regardless of your starting point, we are going to leave you with some essential pointers to really make your custom logo apparel campaign truly work for you.
Define Your Goals
When it comes to creating a winning custom apparel campaign, you need to be absolutely clear on not only why you are doing it, but also who you are doing it for. By taking the time to clearly outline both your marketing objectives and your target audience, you will likewise be able to zero in on the type of company swag that is really going to speak to the people that you want it to speak to.
Remember that owning cool branded apparel can be compared to being a member of a secret club, and therefore, you need to focus on emphasizing the point that your products are not your everyday average type of offerings, but rather, exclusive high-quality goods and services that cater to a group of people with shared world-views, lifestyles, attitudes, and perspectives. Finding, owning, and identifying with your particular niche is what is going to set your brand apart from the pack, and it is important that your company swag is saying what you want it to say.
For instance, established brands like Titleist tend more geared toward a more mature audience, while fresher names like American Apparel and Adidas are going to be more likely to appeal to a more millennial crowd. If you are wanting to speak to a wide range of demographics, you can always opt for a more neutral starting point like Ogio Apparel that will speak to almost anybody.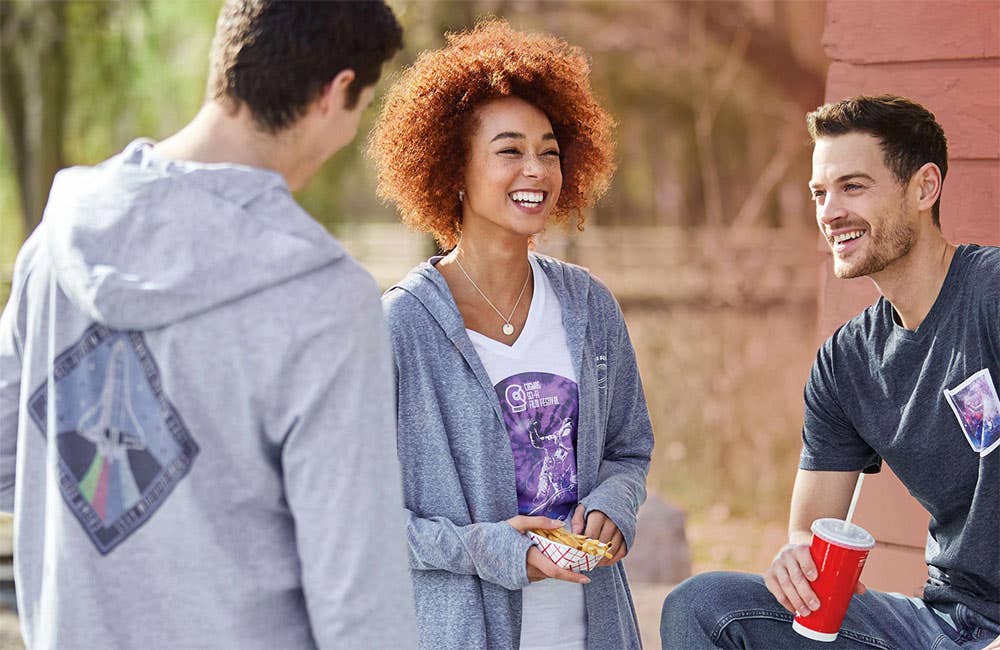 Let Your Choices Speak for Themselves
While it might seem tempting to make your message as big and as bold as possible, the reality is that few people actually appreciate having any kind of marketing campaign shoved down their throat.
When it comes to creating the type of apparel that people are actually going to want to sport, it is all about letting your high-quality choices do the talking. You want to create the impression of giving without the expectation of getting back. This, in turn, will actually make people feel more grateful for the goods they receive, and thus, more inclined to lend their support in the future.
Account for Different Fits and Preferences
There is one final important thing to keep in mind. People are not going to want to wear custom apparel if it doesn't fit them. This means that even the most attractive design can still fall flat if you fail to take into account that people come in all sorts of shapes and sizes, and what looks good on somebody may not look that great on somebody else.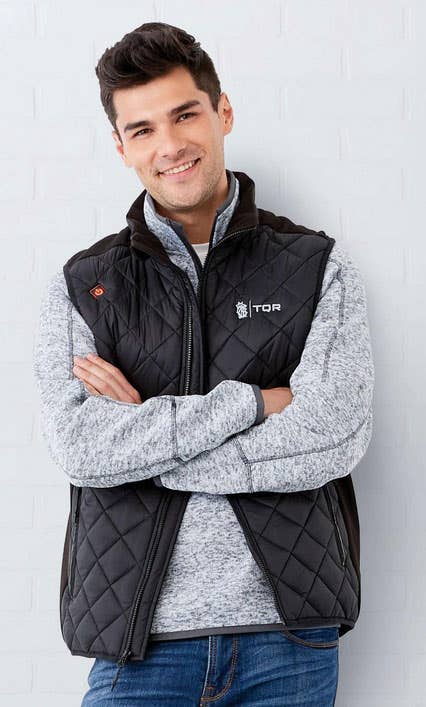 One way to easily bypass this issue is to opt for universal apparel like cool custom t-shirts, outerwear, socks or caps that tend to look good on almost anybody. However, there is no need to shy away from more fitted choices, just be sure to cater to different body sizes and gender preferences when placing that final order.
To Sum It Up
Utility may be the key to the undying success of promotional apparel, but it is not going to be the factor that sets your company apparel apart from the crowd.
However, you can rest assured that when it comes to creating the type of custom apparel that will really turn heads, our expert design team and highly knowledgeable staff are standing by and ready to make it happen. We specialize in bringing your unique branded philosophy to life, and our amazing selection of branded apparel custom company gear is no exception, so don't hesitate to reach out to us with your questions, concepts or ideas.
Nonetheless, rest assured that our easy online upload tools make bringing your specialized logo apparel to life as easy as one, two, three, and we will even send you a free trial item free of charge just to make sure it fits just as good as it looks. So, don't hesitate to come to check out our amazing selection today. We can't wait to help your next marketing campaign be a roaring success.