7 Best Business Gifts To Woo Your Clients This Holiday Season
Picking gifts that are both relevant and meaningful to the recipient is difficult, doing it in a company setting is even harder. We selected 7 of the best gifts for the (overwhelming) holiday season to help stay you stay top of mind all year long.
Like clockwork, holiday gift giving is just around the corner and it's never too early to start thinking ahead. How do you stand out in a crowded room? When it comes to nailing the best corporate gifts for the holidays, it's always a good idea to go the entertaining or useful route. To help you get a head start, we've created a list of our favorite corporate gifts for the holidays. From Yeti mugs to Airpods to Swell Bottles and beyond, we've got great options for everyone on your list!
1. YETI Rambler 14 oz Mug
This is one serious mug. Designed to be the ultimate camp mug, its double-wall vacuum-insulated body protects hands from hot or cold contents, while keeping drinks well-insulated.
This durable mug comes with a standard Rambler 30 oz lid for keeping drinks hot for as long as you need. It comes in 4 sweet colors and has plenty of space for you to laser engrave your logo on it. Plus, this one is available with a low order minimum of 12! 
---
2. Custom AirPods
If your team isn't rocking their own pair of custom Apple AirPods yet, these essentials should be at the top of every holiday gift list. These sleek little wireless headphones are incredibly useful, innovative, intuitive, and something your customers or employees will use literally every single day. 
Here's a breakdown of their best features: After an easy one-tap set-up, AirPods remain constantly connected to your devices. When you take them out of their charging case (which happens to power them up at lightning speed), they automatically turn on and connect to your iPhone, Apple Watch, iPad or Mac.
They can sense when they're in your ears and start playing audio automatically, and they pause when you take them out. And best of all, you never have to worry about them getting tangled.  Despite their small size, custom air pods offer a surprising variety of options for personalization. You can do an imprint on the charging case, or the actual airpod itself, or both! Plus, we offer minimal order quantities starting at just 12 custom air pods.
---
3. JBL Portable Bluetooth Speakers
A JBL portable bluetooth speaker is a fantastic gift that keep the party going, no matter where you are. The ever-popular JBL portable bluetooth speakers come in a variety of different shapes, sizes, colors, features, and price points. Whether you're looking for waterproof, a light show while you listen, a clip on-speaker or one that you can carry by the handle, we've got a medley of fun options.
No matter which you choose, you'll get a fully rechargeable speaker with high-quality sound that can conveniently connect to multiple devices. Plus, there's plenty of room for you to customize the JBL portable speakers with your logo in full color.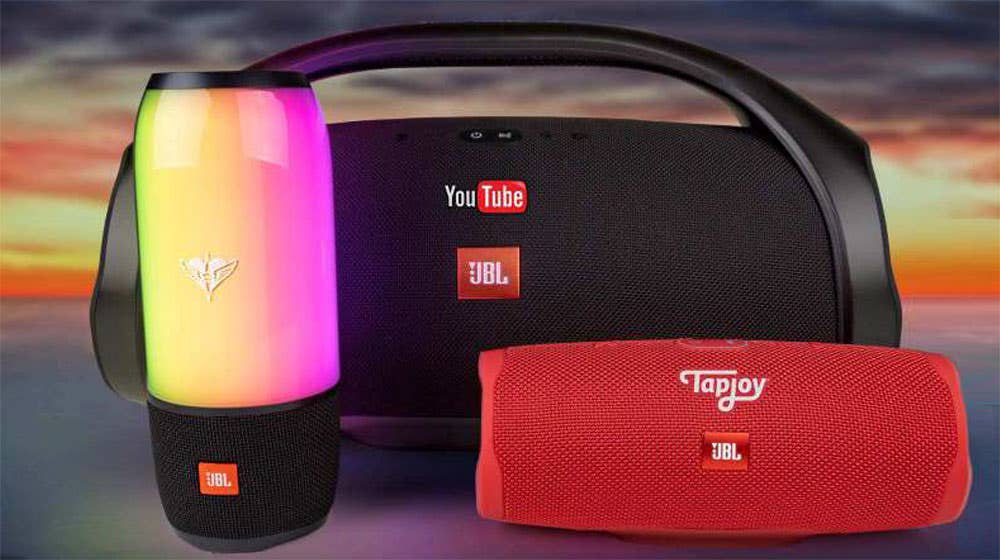 ---
4. S'Well Water Bottles
Keep everyone hydrated and stylish this holiday season with custom S'well water bottles. Eco-friendly and ultra-trendy, these fun water bottles are the ultimate statement when it comes to drinkware. We've got plenty of fun options to choose from in a variety of shapes, sizes and colors.
When you choose the one that's perfect for your corporate gift giving, we can either laser engrave or screen print your logo as large or little as you like. Take your branding to the next level and get them a gift that will definitely be used every day.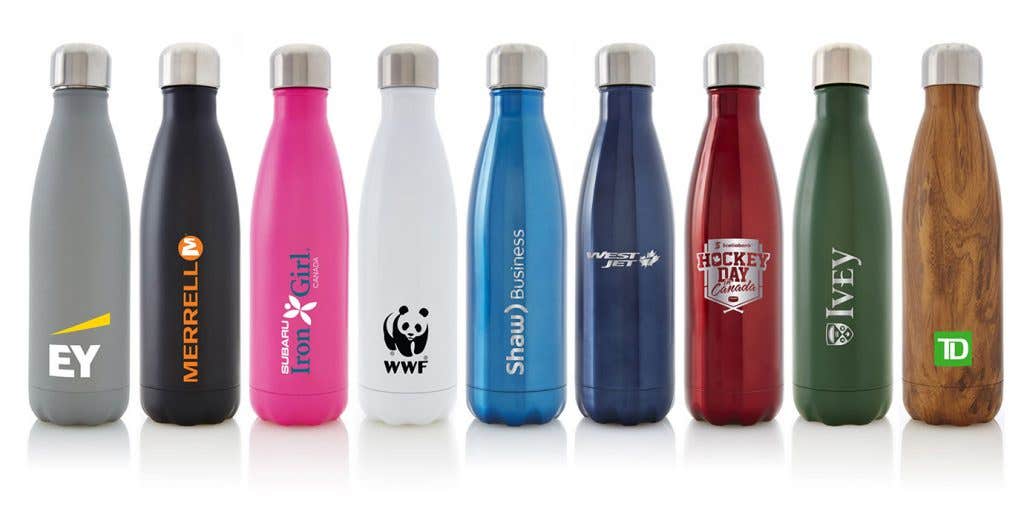 ---
5. FujiFilm Insta X Cameras
If you want a corporate holiday gift that is a bonafide crowd pleaser, a FujiFilm Insta X camera is a guaranteed hit! This instant film camera features a range of convenient controls for producing credit card-sized prints. It comes in four fun colors and has a perfect little spot for you to customize it with your logo.
---
6. Chocolate Cookie Tower
Simple yet always appreciated, you can never go wrong with the gift of dessert. Delight everyone's sweet tooth this holiday season with a customized chocolate cookie tower. This delicious corporate gift comes with two boxes, one filled with chocolate meltaways, and the other with a mix of different kinds of cookies. Add a subtle, classy touch of personalization by putting your company's logo on the ribbon.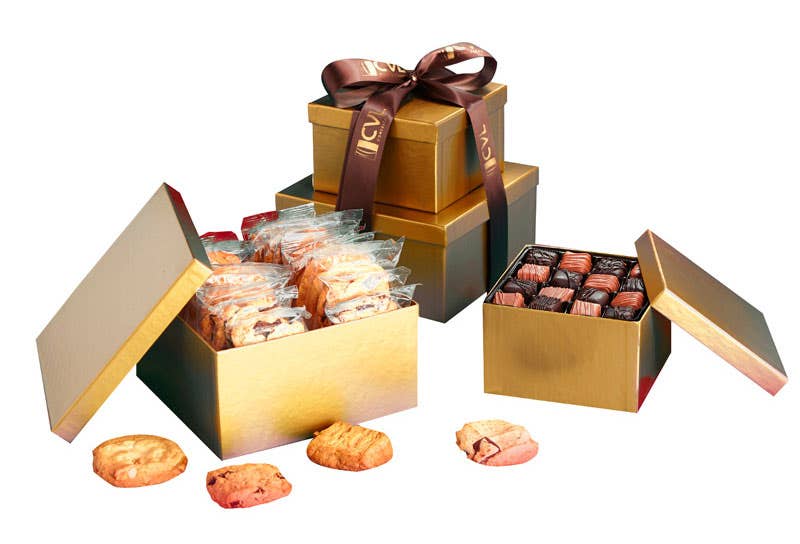 ---
7. Cloud VR Virtual Reality Kit
If you want to go high-tech this holiday season, give the gift of a customized virtual reality kit! This fun gift will keep your customers or employees entertained for hours. They can store and stream 3D videos, standard videos and 360 degree photos, and interact with the Cloud VR by downloading 3D and virtual reality apps. You can get it customized with your logo in two different places and take your branding to the next level.
With iPromo, you can find the perfect corporate gifts for this holiday season. Whether it's one of our options above, or any of the thousands of products on our site, we can help you find and customize promotional gifts that are sure to please!