Creative Client Gifts To Build Unforgettable Connections
We get asked for unique client gift ideas almost every day, so we put pen to paper and divulged all of our secrets (okay most) for helping our customers select the best corporate gifts.
Why Should You Give Out Corporate Gifts?
If you're wondering whether or not it actually makes sense to hand out corporate client gifts, think again. While it might seem like you're spending money without an immediate return, that's not entirely true. By handing out corporate gifts to your clients you'll be investing in your relationships, which are incredibly important and critical for the long-term success of your business.
You'll really build more of a personal connection with clients which will help you differentiate yourself from competitors, reduce churn and therefore save money by making customers feel more appreciated, and help them feel more emotionally invested in your company.
---
---
Tips for Handing Out the Best Corporate Gifts
If you're looking to hand out the best corporate gifts to your clients this year, you'll want to make sure that you put a lot of time and energy into the entire process — starting with brainstorming and moving on with planning and execution. A high quality corporate gift requires lots of thought, attention, and detail that shouldn't into the process that shouldn't be overlooked. Below you will find a few tips for handing out some of the best corporate client gifts:
Try to Get Creative
One of the best ways to make sure you hand out the best corporate gifts is by making sure you're handing out the most creative client gifts. A lot of promotional items can get repetitive and come across as a highly promotional way of gaining exposure for your business, which you definitely don't want to happen. You want to make it seem like you're handing out a thoughtful gift that's creative and well planned out — which is exactly what you'll be doing when following these tips.
Focus on Creating a Personal Connection
Rather than being promotional with your client gifts, you should focus on being personal. When you hand out gifts that have more personal meaning or significance to your clients, they will be more touched and appreciative than you might think.
They won't assume that you're just handing out the same gifts to everyone you do business with, but they'll know that you personally thought about them and wanted to create a special experience that's designed just for them. A few ways you could do this could be by handing out promo items that are meaningful or significant to your recipients, or by engraving your clients' names on the items.
Focus on Quality
Considering that the two major factors that influence consumers to want to keep promotional items are quality and utility, it's important to invest in items and make sure you're handing out high-quality items. Even though you should make these items more personal than promotional, it's useful to know that consumers generally keep items that are high in quality and are highly useful.
This may require you to spend a little bit of money on your products, but considering the quality of the relationship you'll be deepening with your clients and the exposure you'll be getting for your business, it's an investment that will definitely be worth it.
Avoid Overspending
While you don't want to be cheap and give gifts that aren't high in quality, you won't want to go overboard and overspend on client gifts, either. By handing out items that are extremely expensive, unique, or fragile you might make your clients feel guilty or somewhat responsible for reciprocating.
You might not come across as selfless and appreciative as you might think, as they may assume that you're trying to bribe them for increased business, because they'll owe you something in return. Your goal with corporate gifts should focus on developing relationships with clients, rather than striving to increase business.
You Don't Need to Focus on the Holidays
While the holiday season might seem like the perfect time and opportunity for giving, there's no need to focus solely on that time of the year. In fact, Christmas is the time when your clients will most likely expect to receive gifts.
They're also likely to receive gifts from other business partners they work with, as everyone will be giving and receiving, and your gift might not stand out. However, when you give corporate gifts during other times of the year, that's when your clients won't be expecting it — that's when your gift will definitely stand out.
Ideas For Creative Client Gifts
Now that you understand some of the secrets for giving the best corporate gifts to your clients, you're probably looking for a few ideas. Whether you're looking for specific items that'll hit the spot or you just need a little bit of inspiration, here are a few examples of creative client gifts that your clients are likely to love: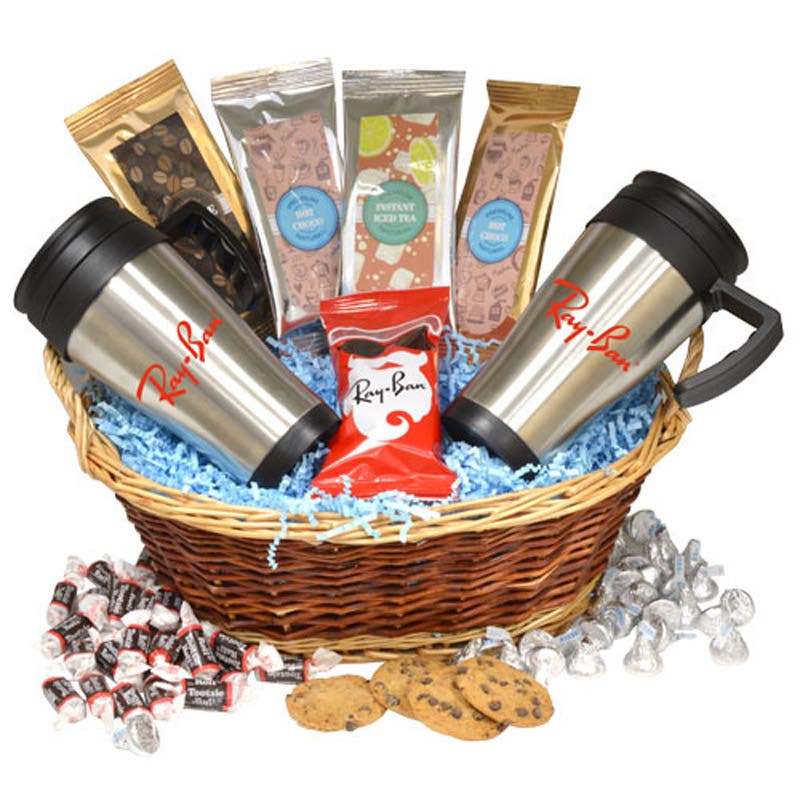 Gift Baskets
Gift baskets are great corporate client gifts to give out. They're creative as you can fill them up with whatever items you want (rather than handing out individual items), you can fill them up with items that your clients personally like, and you can spend a reasonable amount of money for items that are high in quality but aren't overly expensive.
For example, this Deluxe Travel Mug Gift Basket contains drinkware and hot chocolate that clients can enjoy together, with decorative paper made ready for gifting. You can get clients' personal names engraved onto their bottles for personalization. This Sweet & Savory Gift Basket is another great option for clients who are foodies.
---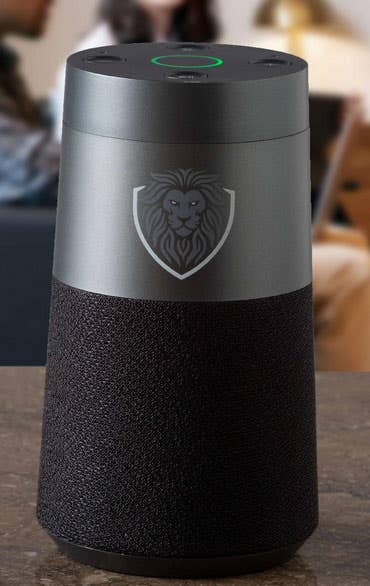 Bluetooth Speakers
Whoever said that corporate gifts have to be used in the office? While office gifts can definitely be useful and have a high utility factor, if you're looking to get more creative with your client gifts you can hand out a Power Speaker Gift Set which can be used in a variety of different settings — at corporate events, fundraisers, dinner parties, and more.
It's a fun gift that anyone who loves music is likely to enjoy, which is high in utility and quality. Speakers are great gifts that are high-quality but aren't overdoing it.
---
Kitchen Sets
Kitchen sets are lovely gifts to hand out, which can be used in the home rather than at work. If you're looking to really develop a more personal connection with your clients, creative client gifts ideas may include handing out kitchen sets to use in the home.
This Lorenzi 4 Piece Bamboo Cheese Tray is perfect for clients who enjoy entertaining guests and hosting dinner parties with friends and family, or being able to relax and sit back with a glass of wine and cheese. The tray comes with stainless steel tools and bamboo handles. Keep in mind that while bamboo is lighter, the fiber is 2-3 times stronger than timber — which makes the material great for kitchen utensils.
---
Wine Sets
This Rosewood Wine Glass Set is one of the most classy, high-quality examples of a client gift that isn't so corporate. It's highly useful for stay-at-home wine nights, dinner parties, and celebrations, and it's aesthetically pleasing. The box signifies quality without overdoing it, and it comes with a laser print area where you can get your client's name laser engraved at the top for greater personalization.
There are so many ideas for handing out corporate gifts out there that when you finally decide to hand out gifts to your clients, the process can start to get overwhelming. However, by following these tips and suggestions when planning out your gifts, you can feel confident knowing that you'll be able to find the perfect options for your clients. You'll feel closer, they'll be more appreciative towards you, and you will develop a stronger bond, which will help increase success for your business.