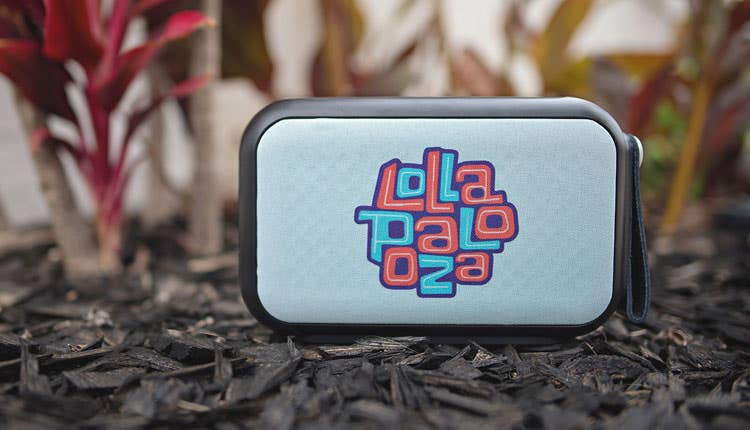 A Quick Guide to Selecting Custom Bluetooth Speakers
Bluetooth technology has made our lives so much easier. This ingenious technology allows for crystal clear wireless connectivity to our favorite devices in a matter of seconds. Every day, more and more people are using
Bluetooth speakers to enjoy their music without having to physically plug in. Pretty much every smartphone and tablet includes the technology, which means Bluetooth has officially become a universal standard.
Custom Bluetooth Speakers are here to stay. Everyone wants to avoid dealing with tangled cords and limited mobility while using their devices, which is why investing in Bluetooth speakers as promotional products are a great choice for your next event, campaign, gift or giveaway.
iPromo is an industry leading promotional product manufacturer offering a huge selection of Bluetooth enabled promotional products to businesses all over the world. You might have already guessed, but Bluetooth speakers are one of the hottest selling promotional products on the market right now. We decided to put together the following guide to help you learn a little bit about the best ways to go about selecting custom Bluetooth speakers.
---
---
Working Within A Budget
If you are planning to invest in customized Bluetooth speakers to use for your next promotional marketing campaign, you are likely to have a strict budget to adhere to. It's certainly important to work within that budget. If you need to purchase a larger quantity of speakers, A simple, budget friendly option for the office or home is the Guitar Mini Bluetooth Speaker. This tiny device is will surprise you with it's sound quality and ease of use. Enjoy up to 5 hours of music without a charge, and features a range of 30 feet.
Explore Dual Functionality Bluetooth Speakers
Some Bluetooth speakers function only as a speaker, while others offer dual functionality and provide even more value to users. Ask yourself whether your target market would prefer a custom Bluetooth speaker that doubles as something else. If you do want to explore an awesome dual functionality promotional product, the Powerwave Bluetooth Speaker & Power Bank is a very interesting option. It provides great sound, contains a Micro SD card, and functions as a portable power bank charger for when battery life is low on your various portable devices.
Style is Key
Choosing a promotional product provides you with the opportunity to essentially obtain free advertising for your business or brand. If the recipients of your custom Bluetooth speakers begin using the product on a daily basis, your brand or logo will be receiving lots of exposure as it is displayed on the speaker. Sometimes, style is key when making a decision about promotional products. You want your promotional products to be perceived as stylish and cutting edge, not cheap and out of date. One option for custom Bluetooth speakers that is eye-catching and stylish is the Origuadio Boxanne Bluetooth Speaker. It offers great sound thanks to a built-in subwoofer and also provides you with a large full–color imprint area to give your brand great exposure.
Durability & Waterproof Capabilities
Consider the audience you are targeting with your custom Bluetooth speakers. Are they people that enjoy spending time outside? If so, you want to make sure you are selecting a speaker that can stand up to the elements. A waterproof Bluetooth speaker allows people to enjoy their music outdoors at a lake or beach without having to worry about potential water damage. The Brookstone Xtreme Waterproof Bluetooth & NFC Speaker is the perfect option for those people that prefer spending lots of time in the great outdoors. It allows music to be enjoyed pretty much everywhere, and is the ideal speaker to take with you for hiking, camping, and being outside.
High-End Quality & Sound
Sometimes, you only want to settle for the best. The best quality custom Bluetooth speakers provide rich and warm sound quality, but can tend to be a little pricier than the average speaker. It's a tradeoff that's important to think about prior to making any decisions. If you do decide to go with a high quality speaker, the Origaudio Sonosphear Bluetooth Speaker fits the bill. This speaker was engineered to provide incredible sound quality and create unforgettable memories. It also was crafted with a large imprint area to make the maximum impact for your brand or business. The art of sound is definitely delivered with this great promotional product. This incredible custom Bluetooth speaker will surely be well-received by any music lover.
With so many options to choose from, selecting the best custom Bluetooth speaker is no small task. However, thanks to iPromo's arsenal of great Bluetooth enabled speakers, you will only have to decide which type of speaker meets your own business goals and personal preferences. We hope this guide has been helpful and provided you with some great ideas on how to select custom Bluetooth speakers! Reach out to iPromo today to start discussing how we can put together the perfect custom speakers for your next big promotional marketing endeavor.