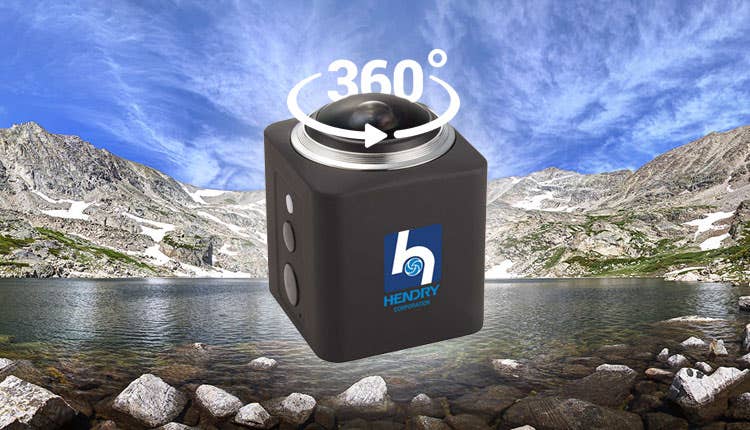 New High-End Tech Promotional Items That Will Make A Branding Impact
Quality over quantity. It's an old saying that holds a lot of truth, particularly if you are looking for a promotional product offering that will make a big impact on loyal customers and top prospects. Depending on your budget, spending a little more on a promotional product can make a huge difference in terms of the quality of the item. Giving away branded items that are high quality and interesting will do wonders for your brand awareness and business reputation.
People talk more about free high quality products. A recent study done by "Journal of Marketing" found that people who received a free product talked about it 20% more than a product they paid for. Word of mouth marketing and getting customers or prospects to say positive things about your brand is as effective as traditional advertising, and in most cases, cheaper.
Technology items are always a great choice for promotional products. We live in a technology dominated world, so these types of products are always well received. If you are looking for some great choices for promotional items to give out as a contest prize, executive gift, or employee recognition award, look no further than the items featured below. These are some of iPromo's high-end technology promotional products that are sure to make a positive impact on their recipients and boost your brand recognition.
Origaudio Socket2Me Smart Plug
This product is a great choice if you are looking for something that is high-tech and offers a lot of functionality. The Origaudio Socket2Me Smart Plug lets you take control of the lighting and other plug-in appliances in your house with the simple tap of a smartphone. You can download the Sock2Me application and turn lights on or off if you are away from home or unable to reach the switch. Additionally, this fantastic product allows you to schedule when electronics are on or off to simplify your life and save energy and money with utility bills.
Chi Portable Qi Wireless Charger & 8000mAh Power Bank
These days, everyone seems to have a smartphone by their side. It's a device that has changed the way we go about our lives. However, one of the main limits of smartphones is their finite battery life. That's why a product like the Chi Portable Qi Wireless Charger & 8000mAh Power Bank is so great. It lets you charge smartphones wirelessly on the go. You don't have to worry about annoying cables or lost chargers anymore, thanks to this awesome wireless charger.
High Sierra Grizzly Outdoor NFC Bluetooth Speaker
Music makes the world go round! The right soundtrack can change the mood of any activity and make it an unforgettable experience. With the High Sierra Grizzly Outdoor NFC Bluetooth Speaker, you can take your tunes with you to any location. This Bluetooth speaker is water and impact resistant and packs a lot of sound into a tiny package. It's a great choice for a promotional product that will make a big impact, thanks to it's powerful sound and intelligent design.
360 WIFI Action Camera
If you really want to make a statement with your promotional product selection, choosing the custom 360 Wifi Action Camera will help you achieve that. It's a compact Wifi Camera that has a 1080 HD lens and LCD screen. The recipient of this great gadget will be able to stream live video, take pictures, make videos, and transfer everything to their computer or smartphone wirelessly. The resolution this camera provides is crystal clear, meaning that you can take some truly epic photos and videos.
Origaudio Wrapsody BT Headphones
The best promotional products are ones that make their way into the daily lives of recipients. An item like the custom Origaudio Wrapsody BT Headphones is the perfect opportunity to have your brand or logo displayed front and center as these handy headphones are put to good use. Their sound quality is incredible, and they are comfortable enough to wear for hours. The 85% noise cancellation feature means you can enjoy your music without distraction. This is the perfect example of a high-tech promotional product that is impeccably designed.
Wifi Remote Control Selfie Drone
Take things to the air with this awesome remote controlled drone. The Wifi Remote Control Selfie Drone comes in small package but commands attention. It features a 480P camera and can take photos as well as videos. There's something so enjoyable about operating a remote controlled drone. It kind of makes you feel like a kid again. The Wifi functionality allows you to control the drone and its camera straight from your smartphone. You can't go wrong giving a high-tech promotional item like this away.
Promotional products that feature the latest and greatest technology are sure to make an impact for your next promotional marketing endeavor. These products will help spread awareness and increase brand recognition for your business. If you'd like to hear how we can create customized high-tech promotional products like these for your own unique business needs, reach out to iPromo today!