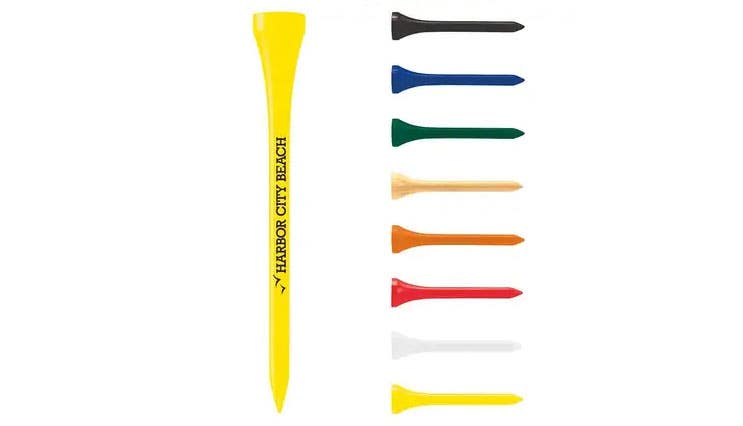 Best Golf Corporate Gifts
Golf is one of the most important sports in the business world, meaning that branded golf products are a fantastic option for corporate gifts. If you're not sure where to get started with corporate golf gift ideas, here are eight of our best selling branded golf products:
Golf Balls
Custom golf balls are the classic corporate golf gift. After all, every avid golfer needs to continually replenish their supply of golf balls! Custom logo Titleist golf balls are one of our most popular bestsellers, and we also stock other major brands such as Wilson, Bridgestone Golf, and Taylor Made as well. Choose from either a half dozen or a dozen balls, or get a set of two golf balls in a business card box if you're looking for a bulk golf gift.
Golf Pencils
Golf pencils are used to keep track of the score throughout the game. They are typically smaller and more lightweight than a standard pencil to make them easier to carry around. Choose a standard wood and graphite golf pencil (with or without an eraser) for only a few cents each. If you are looking for an upgrade pick, then consider a plastic pencil with a retractable lead that means your recipients never have to worry about getting marks on their clothes.
Golf Tees
Golf tees are narrow pegs made of plastic or wood that can be inserted into the ground and used to raise the golf ball up off the grass. Alongside golf pencils, golf tees are one of the more affordable giveaways, making them a great choice for a bulk golf gift. They also make a fantastic addition to custom golf balls and other gifts on this list if you are looking to create a golf gift basket of your own to impress your top clients and employees.
Golf Umbrellas
Golf umbrellas are designed to shield golfers from the sun, rain, and other elements. They are much larger than a standard one-person umbrella, usually measuring between 58 and 68 inches wide, meaning they are typically large enough to accommodate both the golfer and their bag. Whichever style of umbrella you choose, it can be emblazoned on the side with a logo or graphic of your choice for a nice golf corporate gift.
Golf Towels
Golf towels are an essential piece of gear, allowing golfers to wipe down their hands and the grips on their clubs and putters to give them the best control possible. Golf towels are typically made of a thin, lightweight fabric that is easy to carry for an entire game, and most of them also come with a clip so that it can be attached securely to the outside of a golf bag. Most golf towels offer a generous imprint area, making them an effective corporate golf gift idea.
Golf Bags
Speaking of golf bags, if you want a really impressive corporate golf gift, then you might want to consider a custom golf carry bag. These bags are designed to carry clubs, golf balls, water bottles, and other essential equipment for an entire game. Golf bags offer an imprint area that is prominently placed on the front of the bag so that everyone will notice your logo. This definitely isn't the most affordable gift on this list, but it will make an unforgettable impression on your most important clients and employees.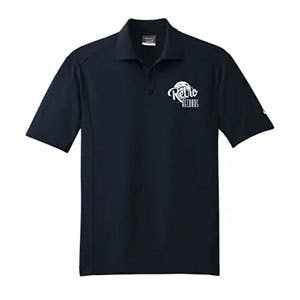 Golf Apparel
Golf apparel is another excellent corporate golf gift idea. Custom polo shirts are perhaps the most obvious option, but there are lots of different kinds of custom golf apparel, including lightweight jackets, rain gear, athletic pants, custom shoes, and more. Custom polo shirts are available in both short-sleeve and long-sleeve versions as well as men's, women's, and unisex fits, so you can pick the one that suits your promotional needs best.
Golf Kits and Gift Sets
If you're not sure exactly what kind of corporate golf gift you're looking for, take a look at our golf gifts and golf sets to see if that sparks any inspiration. While you can definitely put together your own golf gift basket, many people find it easier to select a pre-curated gift set so they don't have to worry about assembling the gifts on their own.
Contact us today if you're ready to get started on a branded golf gift, or browse the rest of our selection at the iPromo store if you're still searching for the perfect corporate golf gift idea.