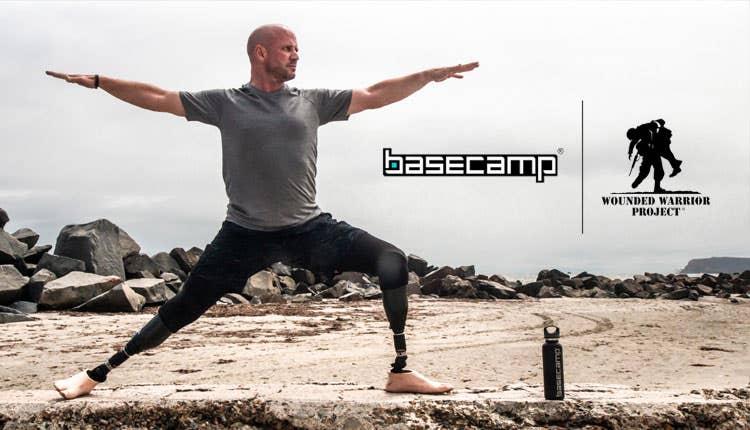 Branding with a Purpose: Every Custom Basecamp Order Supports Wounded Warrior Project
There's no one more important to our country than those who serve in the military. These brave soldiers typically spend years of their lives away from their families, demonstrating immense courage and determination. When they come home, readjustment to civilian life can be challenging, especially if they have been wounded in action. 
We'd like to introduce you to Basecamp, a company whose products help support a very meaningful cause in the Wounded Warrior Project. By purchasing custom Basecamp items, you're joining the thousands of people who choose to make a difference alongside their corporate gifting. Custom Basecamp products provide high-quality and meaningful gift experiences your recipients will cherish and feel good about. 
What is the Wounded Warrior Project?
The Wounded Warrior Project (WWP) is an organization that supports the brave service members of the American armed forces. With programs for rehabilitation, therapy, community building, work mentorship, and more, WWP is a strong force for good in the world.
It was launched in 2012 with two backpack designs and is still going strong today. One of WWP's most well-known programs is the Wounded Warrior Retreat, run by Dan Nevins. Nevins is a 15-year veteran who leads wellness retreats and speaks publicly about his experience as a returned service member.
How Are Donations Made?
Pairing philanthropy with entrepreneurship is a powerful way to raise awareness and funds for important causes. That's why we're proud that the Basecamp brand has chosen to support WWP with a percentage of every order. Basecamp was determined to connect consumers to the mission behind their charitable partner, WWP. It's about more than just a financial donation for Basecamp. Their mission is deeply interwoven with the lives and needs of returned veterans.
Basecamp produces tactical and outdoor gear like backpacks and camping accessories, and they also have a variety of great hats, computer bags, and tumblers. These types of products are sometimes gifted to wounded veterans in recovery in centers like Walter Reed to motivate their healing and acknowledge their sacrifices.
If you're passionate about caring for returning service members, then choose Basecamp promotional products. Their high-quality goods will both delight your gift recipient and create meaningful change in the life of a former soldier. 2% of all products sold is donated by Basecamp to the Wounded Warrior Project.
Basecamp® is proud to partner with Wounded Warrior Project

and are donating $100,000 in 2021 to support their mission to honor and empower wounded warriors.
Ascent Laptop Backpack
A high-quality, custom-branded computer bag is a thoughtful gift for devoted employees. It communicates that you're invested in their success, and they'll be sure to thank you for it. A great computer bag is a smart way to protect technology while helping your team to look professional at the same time. As an added bonus, your team will be thrilled to know that their gift is helping deserving service people in need.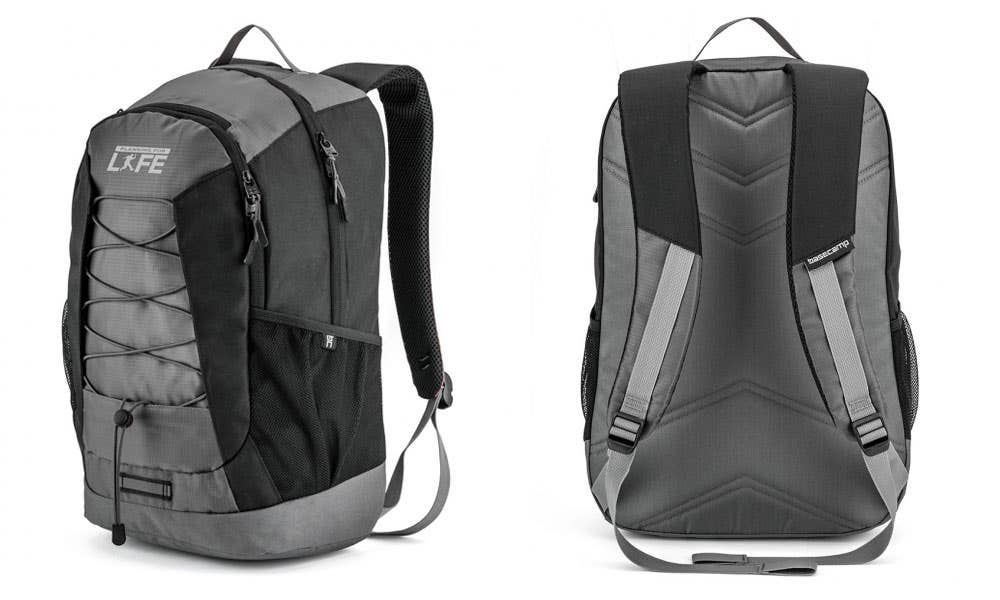 Highland Knit Beanie
Do you want to give a gift that will get a ton of use? Choose the Highland Knit Beanie from our selection of custom Basecamp promotional items. Beanies are a type of gift that urban dwellers and backcountry adventurers alike will appreciate. Warm hats are perfect for commuting, hiking, yard work, or just wearing at the office when it's cold. This gift will stay in the recipient's closet for years, providing tons of good memories (and brand visibility).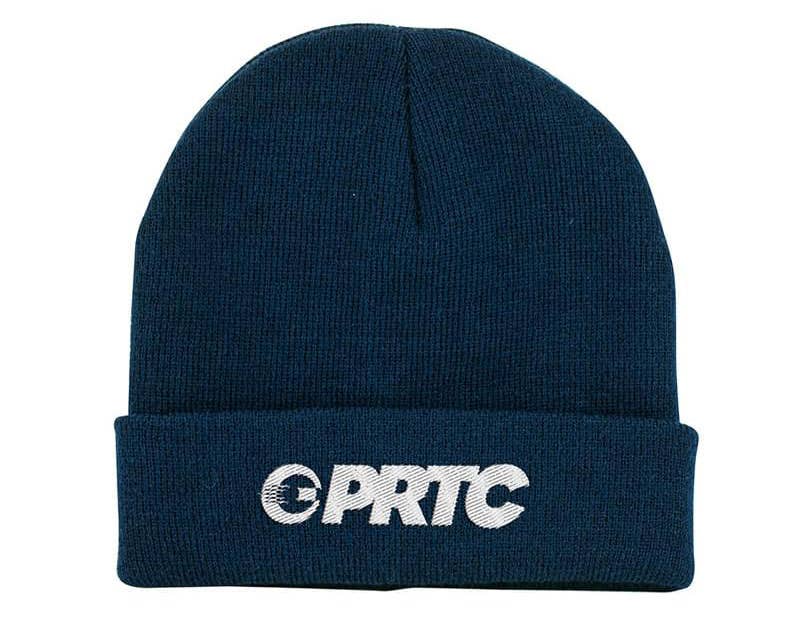 Items to Help People Make the Most of Being Home
If you've always had remote workers on your team, then this year probably wasn't much of a shock to your company. But for many organizations, work-from-home presented many challenges. Not only did employees have to grapple with the difficulties of new digital workflows and cybersecurity risks, but they had to figure out how to be productive at home surrounded by their family members.
Either way, Basecamp promotional products would make a lovely gift for all those who enjoy the outdoors. Here are some of our favorite options to help your team make the most of spending time at home and outside.
The Basecamp Hammock
Enjoying outdoor space at home or at a park is a great counterbalance to sitting in front of a computer all day. Items like outdoor chairs, new plants, or a hammock can help make an outdoor space comfortable and appealing. This is true even if someone only has a patio and not a dedicated yard. 
The Basecamp Hammock comes in either blue, red, camouflage, or black. It's a nylon/polyester blend and comes with the carabiners and ropes required to assemble the hammock anywhere. People can even pack up their hammock and take it to the beach or the forest for a weekend snooze. With a 500-lb. weight capacity, this is one of the most reliably appreciated items in our selection of customized Basecamp outdoor gear.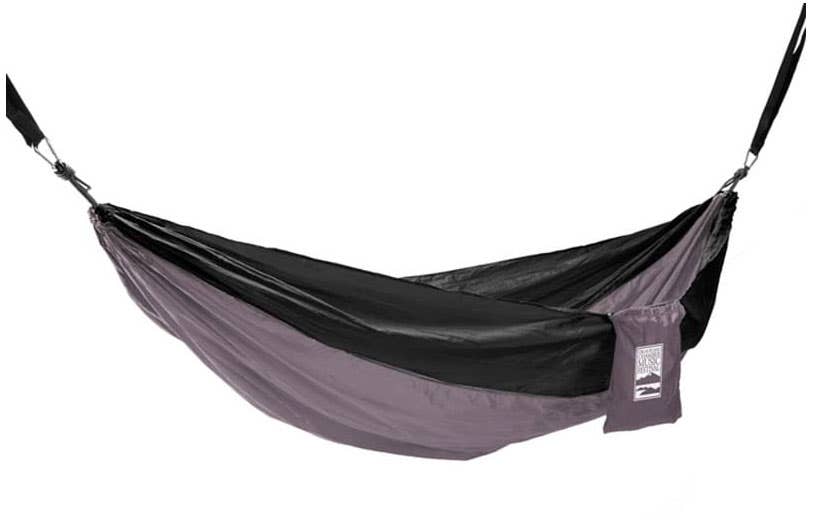 Cozy Essentials Gift Set
If you're not sure how outdoorsy your recipients are, then opt for an indoor gift set. Everyone can enjoy a cozy evening inside, especially in the colder winter months. This type of gift is a great way to show your team that you encourage them to practice work/life balance. The Cozy Essentials Gift Set has everything you need to express care and appreciation for your team. It includes a fleece blanket, which you can customize with your logo, and a stainless steel water bottle to encourage hydration. Remember, all Basecamp promotional products donate a percentage of proceeds to wounded warriors.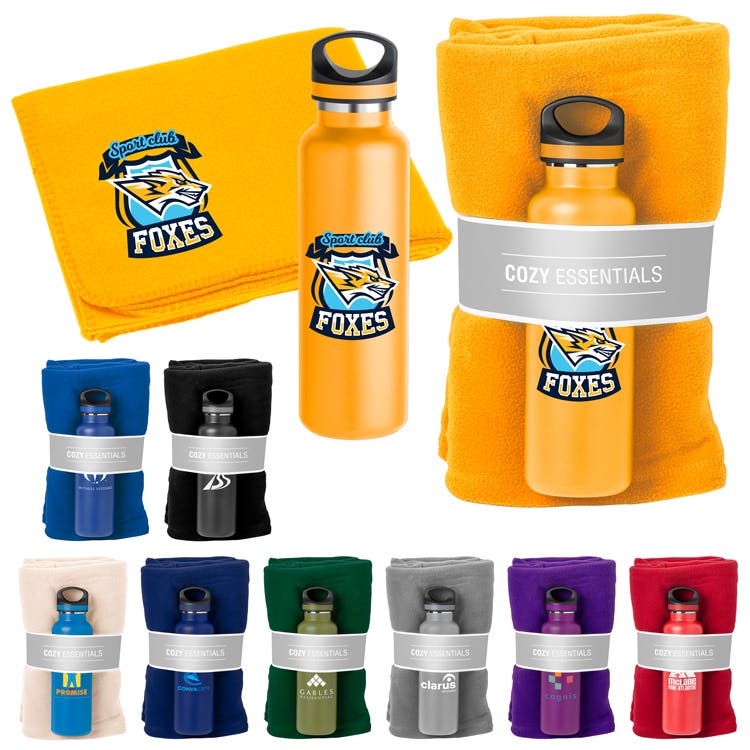 Thoughtful Gifts for Outdoor Adventurers
Is your team outdoorsy? Do you work in an industry with tons of ultra-marathoners, competitive bikers, and mountain climbers? To show your appreciation for them, give a gift that aligns with their hobbies. Custom Basecamp products include outdoor utensil sets, a utility pen, and a power bank flashlight. Basecamp manufactures only the highest quality products, so you can give customized Basecamp outdoor gear with confidence. With your brand on the item, it will be a welcome sight when the recipient is out camping and uses your gift.
5-in-1 Utensil Set
Hikers are very particular about their gear. They're especially passionate about finding lightweight products so they can hike faster and hike longer with less weight in their pack. The Basecamp 5-in-1 Utensil Set is a perfect gift for adventurer-types. With a spoon, fork, serrated knife, bottle opener, and carabiner in a single unit, this is a thoughtful selection for nature lovers.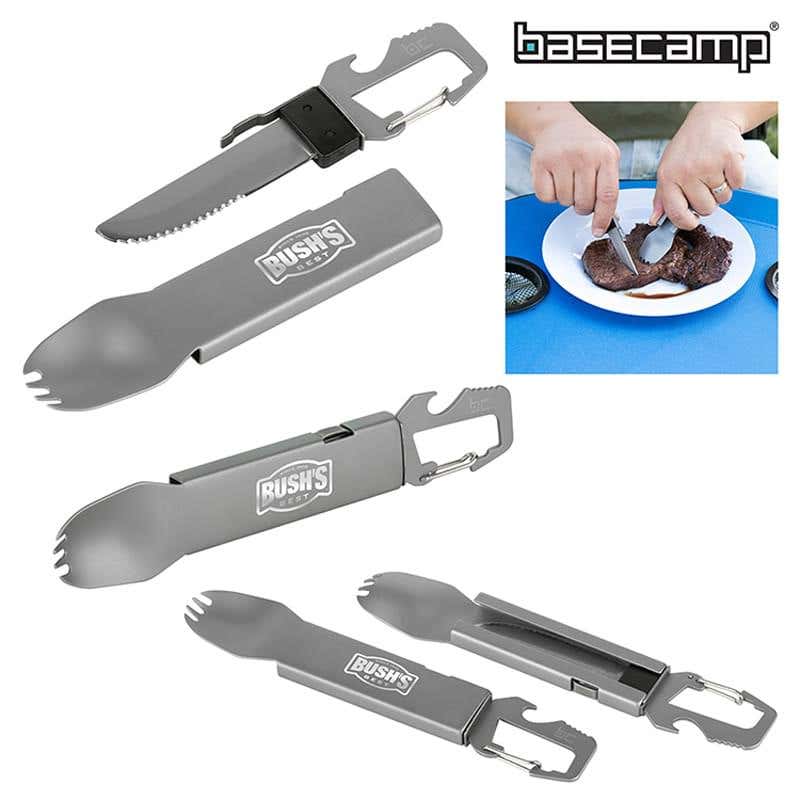 Arctic Utility Pen
Multipurpose tools are beloved by adventurers, but they're also appreciated by savvy everyday people who don't like to carry a ton of tools. Wouldn't you want to slim down to a single item if it could replace five other items in your bag? The Arctic Utility Pen can accomplish this lofty feat. 
Out of all our Basecamp promotional products, this item is perfect for the widest variety of recipients. The pen is an emergency glass-breaker, a SIM card-releaser, a dual-head screwdriver, a bottle opener—and a ballpoint pen. It comes with a pocket clip and a sleek white box with an instructional card. Plus, your logo is laser-engraved on the side of the utility pen.
Overall, the right item to select is the one that will delight your recipients. Choosing custom Basecamp items will ensure meaningful gifting experiences. You can add your brand to any of the products above, making them perfect gifts for employees or even promotional events like giveaways or trade shows. From outdoor gear to cozy blankets, there's a Basecamp item for everyone on your list.
The best part is that every item generates a charitable contribution from Basecamp to the Wounded Warriors Project, supporting recovering veterans as they re-enter civilian life.
Check out iPromo to see all our custom Basecamp products and find even more brands that choose to give back as part of their business model. We look forward to helping you find products that elevate your corporate gifting strategy and your recipients will love!