Brilliant Promotional Products & Marketing Campaigns To Help You Brand Better
Want to make your next creative product giveaway truly unforgettable? We firmly believe that brilliantly branded items are always at work on your brand's behalf.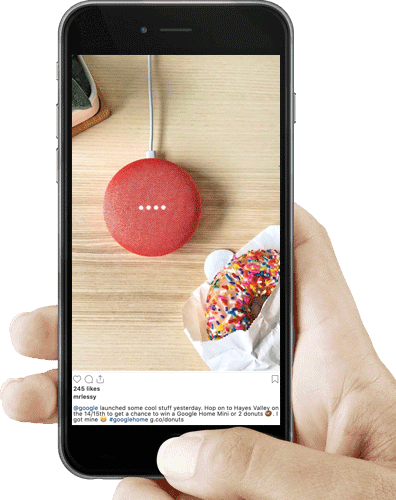 Set Off the Party With Delicious Edible Delights
Inspiration: Google's Sweet Treats Campaign
We might know Google as an Internet giant, but in this slick campaign, Google used a line of brilliant promotional products to invert their predictable online marketing strategy and take it right to the streets, hosting brick and mortar pop-up donut shops to show the Google Home mini was truly the size of a donut. It was without a doubt a huge social media success!
Edible goodies really do make for brilliant branded products in that they elicit happiness and enjoyment that really warms hearts. Using a tangible, edible delight that virtually everybody loves to indulge in as their medium gave the staff at Google a rare chance to interact with their clients on a one-on-one level and really put a human face to their brand.
Try It Out for Yourself!
Set up your own mini-promotional pop-up with brilliant made promotional products that will satisfy the sweet tooth in everybody like this super adorable Ceramic Mug with Candy – Chocolate Littles, Hearts, Stars that is a perfect way to melt hearts and leave your clients and employees with a gorgeous keepsake coffee mug in your choice of seven fun color picks that will always remind them of the gesture.
Or, for an affordable way to throw a little fun into the mix, check out these uber-cute full color branded Mini-Pillow Packs. Fill them up with your choice of Starlite mints, foil candy, jolly ranchers, tootsie rolls, bubblegum, caramel chew, Hershey kisses, Hershey miniatures, chocolate balls, and chocolate coins that will really leave everybody with a sweet impression! Or, why not let people self-serve with this fun and interactive branded Gumball Machine?
Of course, a party wouldn't be a party without music, so don't forget to stock up on portable Bluetooth speakers like this super powerful Anker SoundCore mini Bluetooth Speaker to set it off right!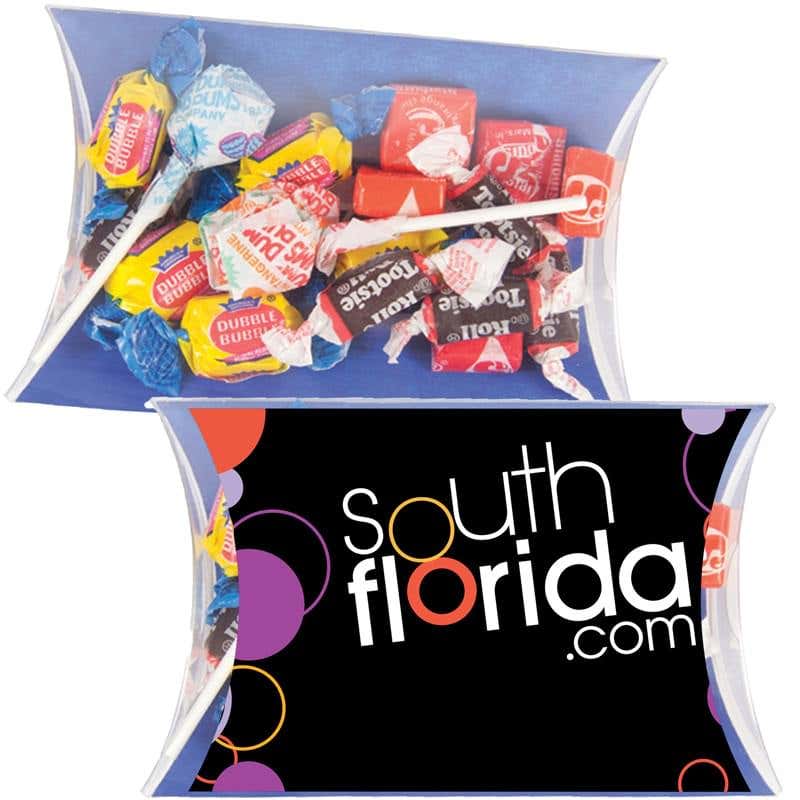 ---
Make Those Brilliant Promotional Products Informative Too
Inspiration: Shark Week Surfboards by Discovery Channel
Who doesn't love Shark Week? This predator-laden television extravaganza has been dishing up those giant jaws since 1988 and using better-branded products to actually give their loyal following information about their campaign was a great way to ensure that everybody knows just when are where to show up to get their fill.
This campaign is particularly smart because the promoters know that they couldn't rely on dated formulas like television to reach out to their audience anymore. Rather, they mobilized a type of medium that their fans actually appreciate and started really putting those brilliant promotional products to work for them.
Combine this technique with a little social media publicity and you have a winning formula!
Try It Out for Yourself!
Want to make sure that everybody really turns out in droves for your next event? Why not give them a reminder that they can actually use?
Products like custom t-shirts make for a great way to spread the word and have plenty of space to incorporate all the information that you want to get across in a fun and creative way. Start with a neutral palette like this Unisex Cotton Tee Shirt and you have all the space you need to incorporate plenty of information without going over the top. Rocking your cool branded logo design on the front and dates and details on the back is a trick that the music industry has been using for years, but there is no reason it can't work for other domains either!
Or, for those who want to keep it subtle, or maybe just have a lot to say, why not download an information packet onto a branded USB flash drive? This super popular Flipper USB Flash Drive is designed to tuck easily into a wallet card holder pouch and gives you plenty of room to incorporate all the information you need right onto the exterior of the card itself. Or, load the details onto a fun pick like this Classic USB Flash Drive available in a full range of fun colors to really set your logo design off in style.
Of course, if you really want to make a memorable impression, a custom-designed product is always one of the best ways to do it, so don't be shy to reach out to our team to land some truly brilliant made promotional products like one-of-a-kind Custom shaped power banks that will really make an impact.
---
Get Interactive With Better Branded Products
Inspiration: Tony Hawk's Online Scavenger Hunt
Promotional product advertising might still be considered 2.5 times more favorable compared to Internet-based advertising campaigns, but every company needs strong social media showing to really kill it these days, and when you combine these two powerful mediums you really do have a winning combination.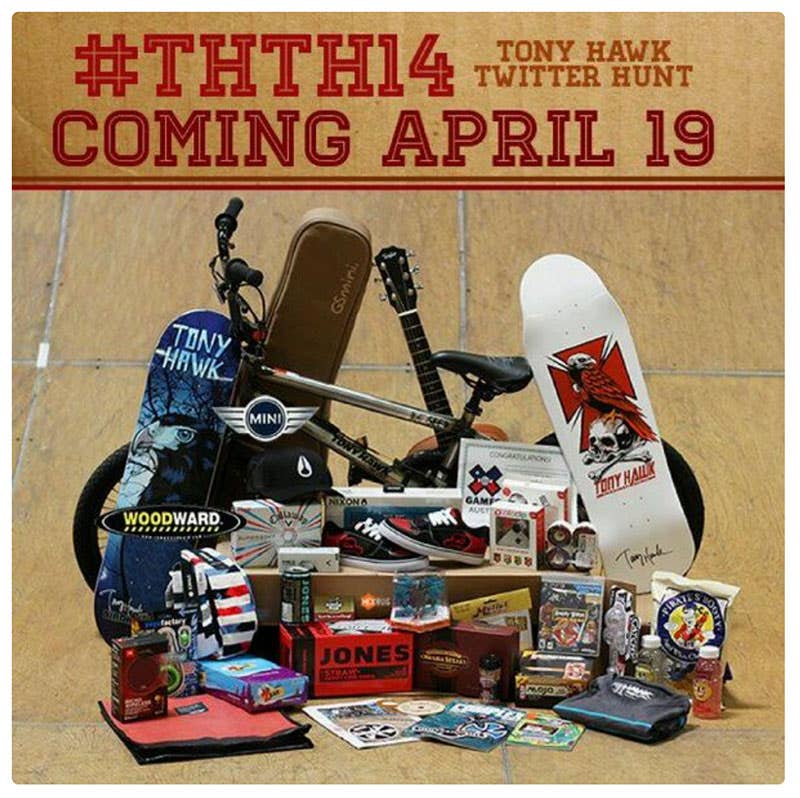 Tony Hawk saw the potential and really cashed in when he first launched his annual "Twitter Hunt" back in 2012. How did it work? Hawk took it large scale and prepared 80 boxes of brilliant promotional products and hid them in cities across the world. Then, he would give out clues on his Twitter account using a dedicated hashtag so his followers would have to stay tuned if they really wanted to land the swag. Not surprisingly, the annual campaign still continues to be a roaring success.
Game on!
Try It Out for Yourself!
You don't have to go worldwide to throw an online scavenger hunt. All you need is a social media account and some brilliant branded products to really make it work. In fact, these types of fun, interactive activities don't just have to be for clients. They can be a great way to really build-up employee morale and throw the type of team boosting event that people will really remember.
Of course, the scavenger hunt model is a great one, and there is no reason that you can't make it work for you, but the point is that if you can get people interacting with your brand, you will also create the types of experiences that really forge memories, and brilliantly made promotional products can make it happen.
Try, for example, a multi-prize giveaway at your next trade show appearance. You can throw a trivia game or have people spin a wheel to find out just what type of promotional swag they are going to score.
Stock up on affordable giveaways that everybody loves like this eye-catching Boost Qi Wireless Charger that people can snag just for participating, and then through in a few top prizes like this top of the line LARQ 17 oz Self-Cleaning Water Bottle and Water Purification System, a set of branded Apple AirPods 2 or super useful and creative branded tile trackers that people will love to get their hands on!
---
Some Final Thoughts
If there is one big thing to take away from all of this, it is that there are endless ways to use brilliant promotional products to really bring your next marketing campaign to life.
When it comes to planning out the ultimate promotional strategy, there are a few key questions that should always be top of the list.
First, what are the goals of the campaign itself? Do you want to get more followers, build employee morale, spread the word about an upcoming event or really just get your name on the map? Laying out the specific objectives of the campaign will help you choose the best creative strategy to do it and pick out the most brilliant made promotional products to really get your message across.
Secondly, define your audience. You want to be sure that you are really rocking the type of unique promotional products that your target demographic really wants to score and enjoy.
Once you know just what you want to achieve and who you really want to reach, you can start having fun by implementing creative strategies to really make it happen. Just don't forget that you can't throw a great promotional campaign without brilliant promotional products, and when it comes to stocking up on everything that you need to really take your creative marketing strategy to the next level, iPromo you covered.