Build 360 Degree Connections With Branded Virtual Reality Glasses
Custom VR cardboard glasses make it easy for anybody to dive into the magical world of VR through their smartphones.
Here's Why Branded VR Headsets are Guaranteed to Make a Splash
We've all been hearing a lot of buzz about VR lately, but up until now, this type of technology has been relatively inaccessible to the average consumer.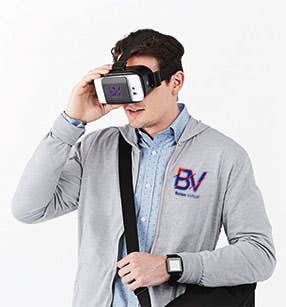 You see, VR has actually been around for a while, but few people have really had the chance to experience the full ambit of what this type of technology has to offer. Unlike its cousin, augmented reality (AR), VR has not really experienced the same levels of success when it comes to integrating into mainstream markets.
So this means that, for a long time, VR was the kind of thing that most people had only heard was really cool. Some might have had a chance to test out the technology at a trade show or art fair, but these samples only really provide a small taste of the virtual worlds that this cutting edge and imaginative technology could really create.
Getting into VR used to require a lot of expensive investments. In addition to buying the games themselves, early adopters were also strapped with the price of costly headsets, controllers and a high powered computer base to run all this hardware. The only people who were really willing to cough up all this cash to experience the wonders from of this fledgling technology from the comforts of their own home were largely hardcore gamers and other techies.
As an added bummer, even people who owned the necessary hardware to enter the then highly restrictive world of VR could not easily take all of the necessary equipment, cords, hookups, and of course a computer itself on the go. This meant that playing VR in the wide-open spaces that it is so conducive to, like outdoors, or in a park, was really a non-option.
And this is a real shame because it turns out the general public was really missing out…
So What Exactly is VR Technology?
Unlike augmented reality, which relies on layering data and other useful information over true-to-life images, virtual reality is truly immersive technology in that it literally transports that user to a whole new virtual universe which they are invited to interact with using their senses.
The name "virtual reality" really says it all. "Virtual" is defined as "near" or "close to", while "reality" is the word that we use to describe our human experience. So virtual reality is essentially technology created with the intention of creating an experience that is as close to reality as possible.
---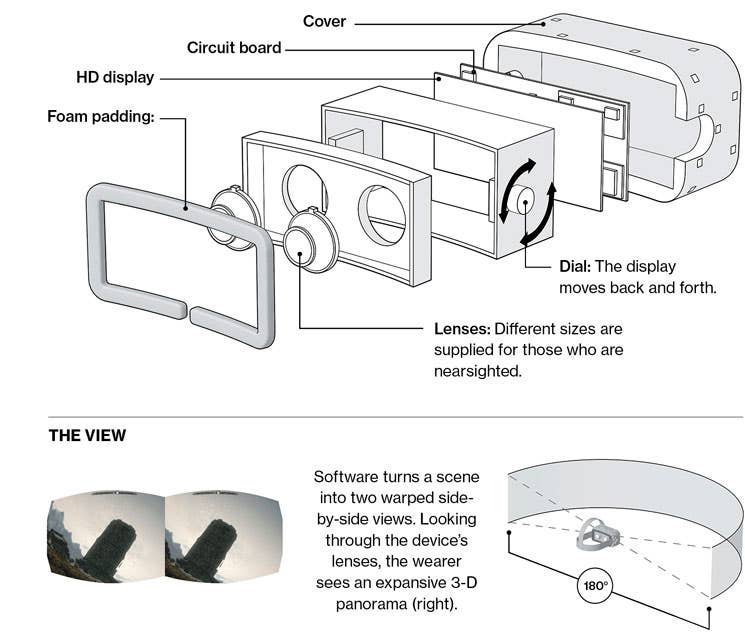 ---
This means that the possibilities of VR are truly limitless. Virtual reality not only takes the gaming experience to a whole new level but can serve as a powerful exploration or educational tool.
Ever wanted to shrink to the size of an ant and explore the human brain? How about walk stroll around with the dinosaurs? Or what about the experience every step of an epic Mount Everest climb from the comfort of your own home? With virtual reality, the impossible, the difficult, the unaffordable, all these experiences are suddenly just a simple click away.
With Branded Google Cardboard Glasses, VR Is Not Just for Techies Anymore
Okay, so this all sounds amazing, but what about the thing about virtual reality being relatively expensive and inaccessible?
Enter Google Cardboard Glasses and other types of branded VR glasses like HCVR Glasses. These VR lenses are mounted in highly affordable cardboard headset, meaning that suddenly, virtual reality really is for everybody.
Even better, these branded VR headsets are designed to work with smartphone technology. This means there's no need for all those cords, power outlets, and clunky computer equipment. All that you need to do is mount the phone in the headset and you are all set to take off into a whole new universe. There are literally no strings attached.
This means that bulk VR headsets are one of the smartest ways out there to leverage your brand. Keep in mind that this is a rare opportunity to associate your brand with cutting edge technology at a super affordable price. The fact that this is largely novel technology means that almost any client will have a total blast using their custom virtual reality headsets on their own. Even better, these custom virtual reality headsets are designed to be used on the fly, and this means that people will be showing them off almost anywhere they go. Talk about great exposure.
So why are custom virtual reality headsets such a guaranteed hit? Read on to find out.
Here's Why Everybody Loves Branded VR Glasses
1. Easy to Use
There is no need to be a tech whiz to use these custom virtual reality glasses. Just download the Cardboard app compatible with either your iPhone or Android device and it will walk you through the setup process. Your clients and employees will be up and running before they know it.
2. Choose Your Own Experience
Many people assume you have to be a gamer in order to really be able to get into VR. This means that it will be all the more delightful for your clients to discover that your branded virtual reality glasses can offer a wide range of experiences that speak to almost anybody.
If you are not into action and adventure why not immerse yourself in a real life ghost story, explore prehistoric worlds or take a guided tour of that city you've always dreamed of visiting instead? Or maybe just kick back and watch your favorite movies and programs in virtual 3D. Even the New York Times has jumped on board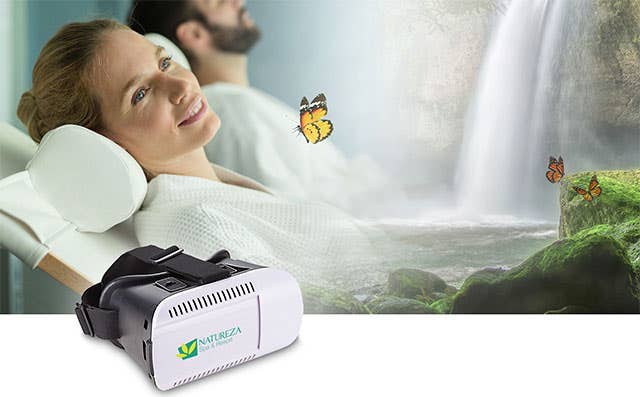 3. Bring Virtual Worlds Wherever You Go
The best part about all of these virtual wonders is that they don't have to stay at home
Branded VR glasses don't require any accessories aside from the smartphone itself. It is totally cord-free technology that is designed to be used literally anywhere. Even better, branded VR cardboard is super lightweight and easy to transport, and their simple and durable design means that they can easily be tossed into a tote bag or purse.
4. A Real Party Starter
Branded Google glasses are the ideal gift for anybody who loves to be the center of attention.
When your clients or employees pull these out in public, it will be hard for them to keep them on their head for very long without a friend asking to take them for a spin. And why not share the experience!
5. Super Affordable
Branded VR headsets are super inexpensive and will give everybody endless hours of mindblowing entertainment all for a minuscule price. This is what makes them a perfect option for an office gift that everybody will love.
6. Explore Tons of Free Games
Not only are custom virtual reality headsets themselves incredibly affordable, but many of the games are totally free to download.
This means that everybody is sure to use them, whether or not they are willing to shell out more for the games themselves.
7. Play Outside
For many of us, when we think of traditional video games, it's all too easy to conjure an image of a dark, carpeted basement with that unique stale smell characteristic of buzzing electronics. Well, we couldn't be more pleased to point out that with branded Google Cardboard, this is no longer a thing.
Now the most immersive experiences can be enjoyed outside, at the beach, during a picnic, at a social event, or basically anywhere. Gaming isn't just for homebodies anymore.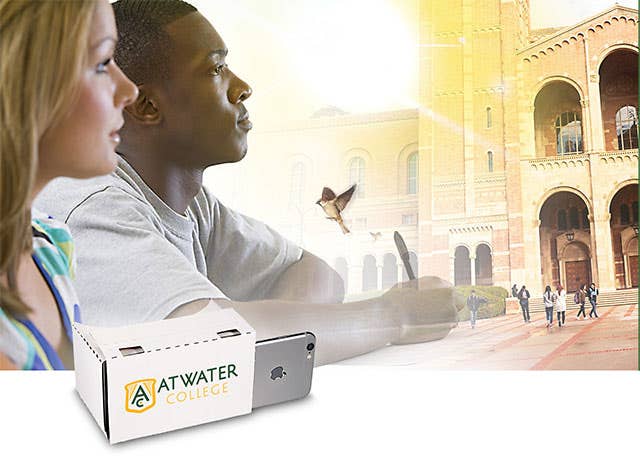 8. Something for Everyone
Virtual reality technology is really on a whole different level than more traditional games. This means that is highly likely to provide a mind-blowing experience to almost anybody who tries it out, elderly people and children alike.
This means there is no need to worry about targeted demographics. Branded VR cardboard is a surefire that will impress almost anybody as long as they have a smartphone.
The Takeaway: Promotional Products That Your Clients Will Be Proud to Show Off
To sum it all up, branded VR glasses one of the is one of the easiest, most affordable and effective way to leverage your brand.  Why? Well, essentially, they are just so much fun to use. They offer an experience that is not only out of the ordinary but will appeal to almost anybody, regardless of personal interests, age and how comfortable they are with technology.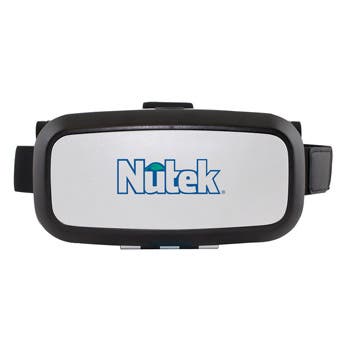 Even better, they are the type of thing that people will just love to show off to friends, family, even casual passersby on the street. Custom VR cardboard is sure to be a real conversation starter, and anybody who sees somebody wearing the headset is going to find the temptation to get a closer look, or to ask to try it out for themselves, almost impossible.
If you want to create a lasting impression in the workplace, at a tradeshow or with your clients while taking advantage of an opportunity to associate your brand with this cutting-edge technology, we are here to make it happen. We will create the perfect branded image to help spread your vision to everybody who won't be able to wait to get their hands on this one-of-a-kind product. Reach out to us today to find out more.