7 Overlooked Benefits Of Online Company Stores
Managing corporate swag purchases has never been easy, until now – find out why having all your custom merchandise and branded apparel under one "virtual roof" is a no-brainer for the modern workplace.
Thinking of a way to reward your employees or allow customers to purchase company swag? Well, online company stores are the best solution. You get the freedom to brand merchandise, all without the need to keep inventory or manage a website.
We offer company store solutions which includes a turnkey website, inventory control, fast and user-friendly shopping with quality merchandise. You select the merchandise you want to sell, and we do the rest. It is easy to set up and gives you a worry-free way to allow employees to purchase (or get rewarded with) company swag.
"If you value efficiency, quality and consistency in your branding and marketing campaigns, setting up an online company store might be the single solution that will solve multiple problems in your organization." – Business2Community
If you don't know the in and outs of a company store, let's discuss a little further. You can also check out our guide to company stores.
What Is a Company Store?
A company store is a turn-key website where you can sell products that are branded with your company logo and/or message. Selling merchandise that contains your brand is a great marketing strategy. The more people that see your brand, the more likely you are to get customers purchasing your products. Even companies like Google have their own company store.
Online company stores can be used in a number of ways. The first is to reward employees for their work. Some companies offer merchandise as a reward for reaching goals, while others use it for employees to purchase gear needed for the job (shirts, hats, etc.).
Larger businesses may even sell their merchandise to customers who are proud to wear their brand. Think of it like this. How many t-shirts do you see out there with a company name on them? Yours could be one of them if you allow people other than employees access to your store.
Need to build your own online company store? Make your life easy and contract the process out to us at iPromo! We will create the website and display your products. All you need to do is direct people to your custom branded company webstore. Your employees can place orders with ease while iPromo manages the rest.
So, now let's tell you seven benefits of having one and why your business needs an online company store.
---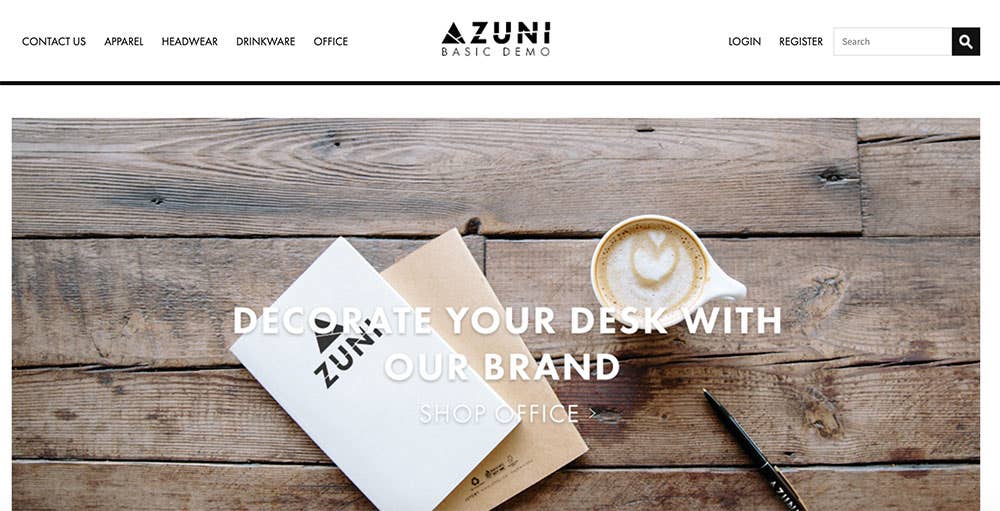 ---
1. Maintain Brand Consistency
If you are like most companies, you have specific brand guidelines for displaying your logo, company name, etc. Doing this maintains a consistent brand message across all advertising platforms. It is especially important within large companies that everyone uses the correct logo and colors for anything they do.
A company store allows you to maintain brand consistency. All merchandise you offer in your company store is branded per your guidelines and with your prior approval. All of the items offered in your company store will represent your logo and branding in the best possible light. You get to review, select, and control the way your brand is displayed, while we do all of the work to make sure the catalog is executed at the highest possible level of quality.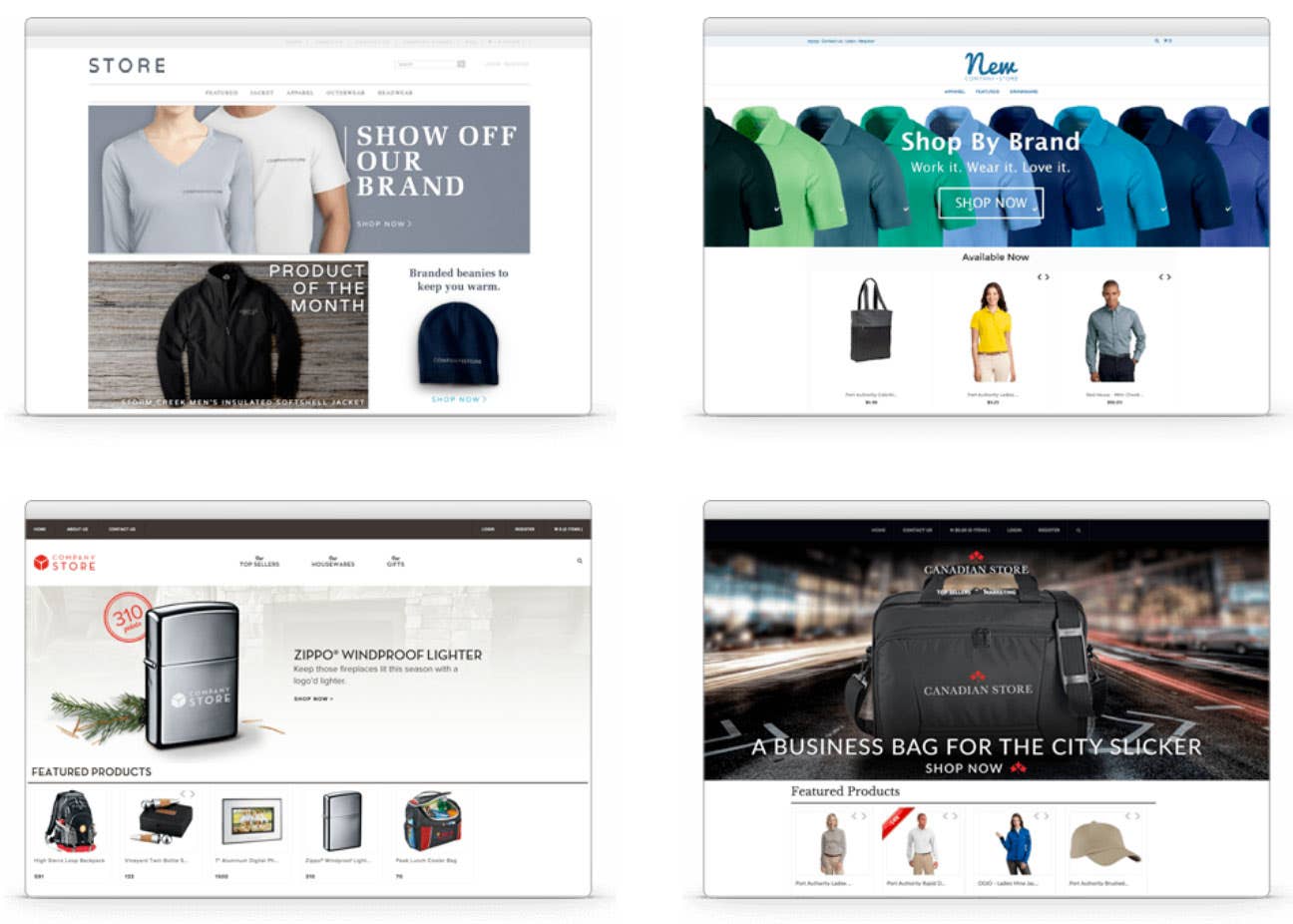 2. Eliminate the Need to Carry Inventory
Let's face it, you don't have time or the personnel to do this. You're not in the business of selling branded merchandise so you should spend your time focusing on what you do best and let us handle the rest for you.
Holding inventory carries a few hidden risks for most clients. At the onset, in order to bring in inventory, you will need to purchase minimum productions quantities up front. You could wind up spending thousands of dollars on products you may never use. If your branding changes, you could also be wasting money on the products you already purchased since they don't have the same brand message. You also need the space to hold the products, and them have someone internally manage the store when their real talents should be focused on your business.
If transitioning to a completely made to order/print on demand product catalog is a good fit for your business model, then we are happy to help you eliminate your need for inventory. Or if you need a solution to help manage in stock promotional items, we can also help!
3. Employee Recognition
The main reason to have an online company store in the first place is for the benefit of employees. You can allow employees to redeem rewards on the website as a benefit for reaching certain company goals.
"When you show your employees that you see and appreciate their efforts — and take the time to demonstrate how much of a measurable impact they're having on your business and your corner of the world — those employees feel good about what they do and they take those feelings home with them." – Forbes
Employees love receiving company swag, especially as a reward. Incentivizing them also provides a way for them to be productive. Set up competitions and rewards for different departments, reward people based on their tenure, and use it as a way to just say thank you.
---

---
4. Reduce Cost
Chances are, you are also using promotional products for your marketing campaigns (at trade shows and other functions). By having a centralized place to order these products, you can keep an eye on spending and waste, reducing your overall cost for these campaigns.
By streamlining your ordering process, you can also reduce your order management cost by up to 90 percent  according to Forrester Research.
5. Worry-Free Site Management
The cost to open an e-commerce store can be outrageous. You will wind up spending tens of thousands of dollars for design alone. Then you need to manage purchases and make sure to ship the items on time. Also, make sure you are able to handle returns.
With an online company store, you don't have to spend money on website design. We handle that for you. We have already developed the design and simply brand it with your logo and company name. You also don't need to manage inventory, purchases, or shipping. We handle that for you as well.
All you need to do is log in to view purchases from time to time; or, change the items you want to offer in the store. So, you have full control of the store without having to do any of the work.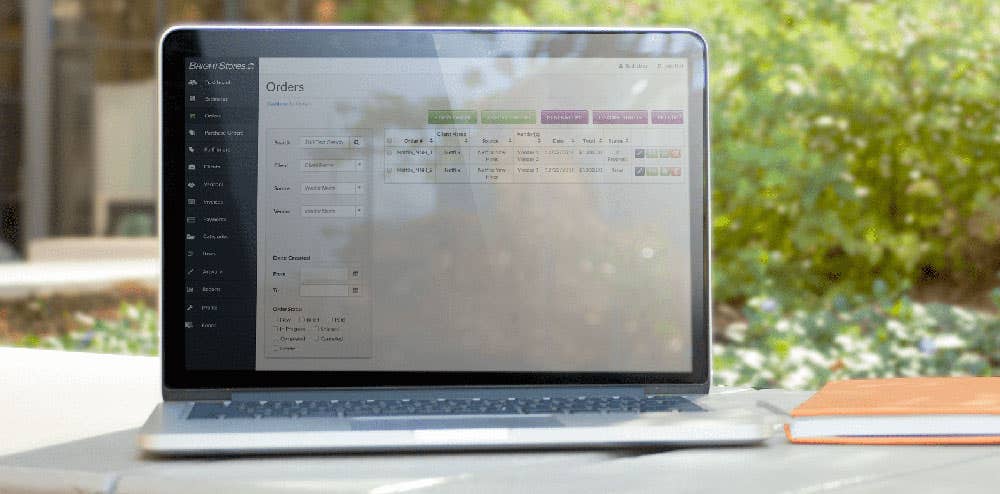 6. Easy Ordering
Yes, ordering is easy. We handle the entire process. People can choose the product(s) they want and even choose their shipping options. It is the same as if they were purchasing through Amazon, only its your name in the spotlight.
It also reduces the need to circulate the office for orders. Some companies take orders down on paper and place a single bulk order at one time. There is no need for this with an online company store. Each employee can go and order whenever they want. No need to wait on your purchasing department.
If you are a larger company, it also helps with ordering your marketing items. These are already selected and in your company store "inventory." They simply need to click the quantity and place the order so they have the products in time for the next marketing event.
7. Effective Branding Solution
Last but not least, having a company store with branded merchandise gifts you an effective branding solution.
What makes an online company store effective when it comes to branding? Using advertising specialties such as promotional products are a great way to put your brand in front of thousands of people, all at a fraction of the cost of other advertising mediums.
According to AdAge, branded merchandise can also be used for a compelling marketing experience. "When used successfully, merchandising can establish a powerful, personal and long-lasting experience between brand and consumer."
The more people see your brand, the more they are likely to remember you when it comes time to purchase your products or service. In fact, the majority of people will remember your brand and do research on your company based on a branded promotional item.
Final Thought on Online Company Stores
Now that you know some of the reasons why your business needs an online company store, give us a call or request a demo to find out how we can customize your store with your brand. Gain thousands of impressions with your company swag by allowing people to purchase these items as well as rewarding employees for a job well done.
Having a company store allows you to co-brand with other companies, creating a lasting halo effect. For instance, you can place your logo on a Nike shirt or a YETI® cooler, allowing you to take advantage of another brand's popularity. You effectively get to cross-brand without paying tens of thousands of dollars to enter a marketing agreement with that brand.