Company Merchandise Store for All Your Corporate Branded Apparel
Online company stores have provided businesses with a way to centralize their merchandise and ensure that all branding stays consistent. That's good to have, particularly when it comes to apparel. Clothes are an important aspect of the operation of any business whether you need uniforms or just want to have some branded apparel out there.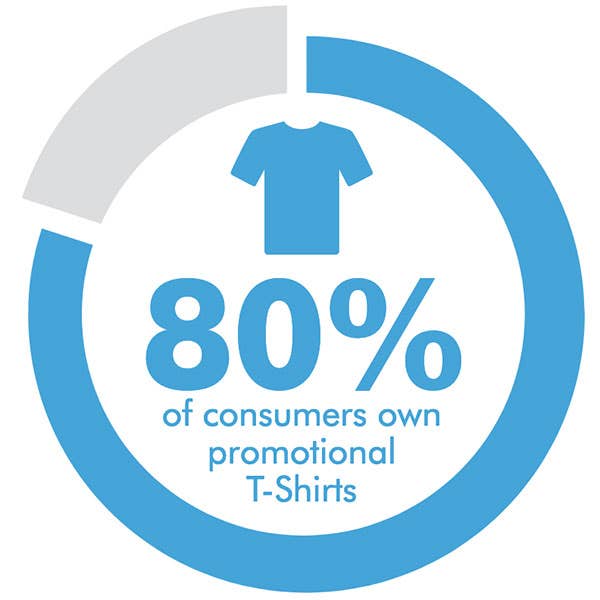 Apparel can be a great marketing tool for your brand. In fact, a single promotional t-shirt can produce 3,400 impressions in its lifetime and most individuals (63 percent) keep their promotional shirts for at least a year, according to a 2019 study by the Advertising Specialty Institute. On top of that, consumers recall the logo and branding associated with promotional products 90% of the time, according to a 2017 study by Promotional Products Association International.
So, it's clear that having prominent and uniform branding on your apparel can help your cause considerably. A company merchandise store can help you achieve that while also ensuring that your employees, organization members, or even students have access to the clothing they need.
Understanding the Online Corporate Store
Online company (or corporate) stores are valuable resources that allow companies to stock specific items for purchase on a sleek and easy-to-use ecommerce platform.
You may wonder why a company merchandise store is even necessary. After all, you could just as easily order items from iPromo without setting up a company store, right? Well, you could, but a company store makes a lot of things easier for you.
For starters, let's talk about something we have already mentioned above: consistent branding. As companies grow, they will naturally branch out into multiple locations with multiple departments. At that point, you are going to have multiple branches and department heads looking for apparel to outfit their employees.
It would be easy for one department to use a different logo or shirt design than another. This can lead to an overall feeling of corporate disunity and confusion among both employees and the general public. An online apparel store can help you avoid this problem by providing an inventory of corporately-approved clothing. Even if you have 40 different locations spread across the entire country, every one of them would have the same access to your hand selected branded apparel as the next.
What To Do with Company Stores?
Now that we understand what company stores are, it's important to understand how and why companies use them. There are countless reasons why a company or other organization would want to set up an online apparel store or general merchandise store.
One of the main uses for online apparel stores is to provide employees with clothing that will be seen by prospective clients. For instance, if you have employees attending a trade show or conference, they can simply order a selection of polo shirts or dress shirts with the company logo on them. This ensures that they will be recognizable and that the branding and shirt styles will have been pre-approved at the corporate level.
Of course, these clothing options can also be a part of each employee's everyday uniform. This is ideal for ensuring that new employees have easy access to the clothes they need to do their jobs successfully. Again, this also provides clothing with consistent branding across numerous corporate branches.
There are many ways you can use apparel that isn't part of an employee uniform, including:
Employee recognition programs
Giveaways for prospective customers
Gifts to current customers to show your appreciation
As products in a brick and mortar shop on location (e.g. a gift shop)
As options in a redeemable employee incentive program
Remember the stat we mentioned earlier about a t-shirt producing 3,400 impressions in its lifetime? That number holds true for most other forms of apparel, as well.
How Exactly Do Company Merchandise Stores Work?
We know what company stores are and why businesses and organizations use them, but how do they actually function in practice? iPromo uses the latest in ecommerce technology to make the purchasing process streamlined and painless to use.
To actually create the company store, all we need from you is the inventory of clothing types and styles with the approved branding for each item. We have literally hundreds of clothing products available, ensuring that you will certainly find a selection of something useful. Keep in mind that we also offer thousands of other products outside of apparel that we can add to your company store!
On top of that, iPromo is an established vendor of promotional products, meaning that you don't have to worry about anything going awry. We can take care of any and all of the following:
Inventory – No need to stock items at your location if you don't want
Delivery – We've successfully sent out thousands upon thousands of orders to clients across the country
Rush delivery – Certain items are available for rush delivery when you need apparel at a moments' notice
Packaging – We'll keep all items safe and sound in quality packaging
Branding – We'll work with you to come up with the best branding and logo options for your merchandise
All your employees have to do to get their apparel is head to the designated company store marketplace and order. It's that simple.
What Apparel Options are Available?
Your company store can be populated with any of the hundreds of apparel options available from iPromo. Your catalog can be as large or as small as you'd like, and you never have to worry about an employee ordering items off the company store that don't work with the aesthetic or branding of your company or organization.
It should also be noted that most apparel options come in men's and women's companion styles to fit everyone's needs. Let's take a look at a few of the options you have available to you below.
Shirts
Everyone likes a nice shirt. Whether you are wearing it as a uniform inside the office or as part of an outfit while out on the town, a shirt is a universal part of almost everyone's wardrobe. At iPromo, we offer all different shirt categories including regular t-shirts, polo shirts, and dress shirts.
Outerwear
If you want your employees, customers, or members to stay warm and look stylish with your company's logo, then you will want to offer some outerwear on your online apparel store. Thankfully, iPromo also has a ton of outerwear options for both men and women. Some of the most common options include:
Again, you can add as many or as little of these to your company store as you'd like. If you live in an area where the winter months get frigid, then you will be doing yourself, your employees, and your customers a favor. This also allows your employees to change up their uniform from the standard logo shirt and pair of pants.
Other Apparel Options
There are also plenty of other apparel choices and accessories you can include in your company store. Custom socks are some of the most popular options because you can come up with your own unique design. They make great gifts or giveaways because of how fun they can end up being.
You can also stock a wide variety of hats in your company merchandise store, including standard ball caps, beanies, and visors. All of these provide great exposure for your company and can come in a number of stylish options. Other options you might want to put in your company store include:
Prominent Apparel Brands
If you're worried that you might get products that are subpar, then you shouldn't. iPromo is stocked with dozens of high-quality apparel brands that are familiar to your closet. For instance, we offer items from two of the biggest names in athletic, leisure, and workwear in Nike, adidas and Under Armour.
If your workplace necessitates something a little more durable, then why not check out brands like Carhartt (which also offers a few pairs of pants on iPromo) or Patagonia (whose fleece sweater vest has been touted as the unofficial uniform of Silicon Valley). Maybe you really want to offer some heavy-duty outerwear. In that case, we also stock The North Face jackets, vests, and pullovers.
Final Thoughts
A company merchandise store can give you the ability to maintain consistent branding, streamline your ordering process, and ensure that you have apparel ready for any occasion. It is also easy to set up, use, and stock with an inventory of hundreds of different apparel options, styles, and brands. If you're interested in setting up an online apparel store, contact us today.