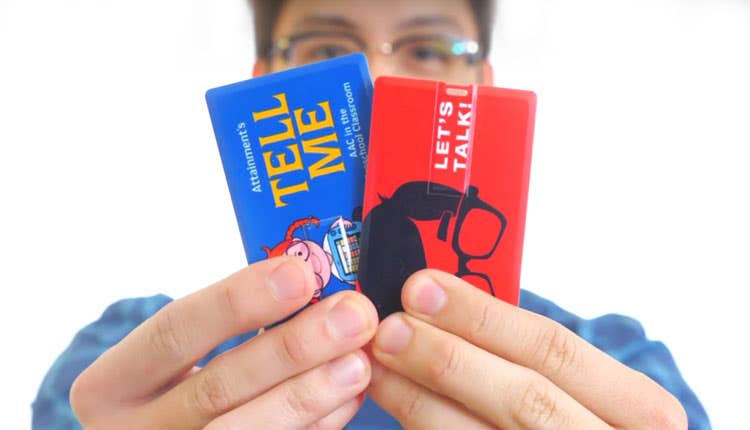 Wholesale USB Flash Drives To Distribute Your Marketing Collateral
An Invention Too Smart to Become Obsolete.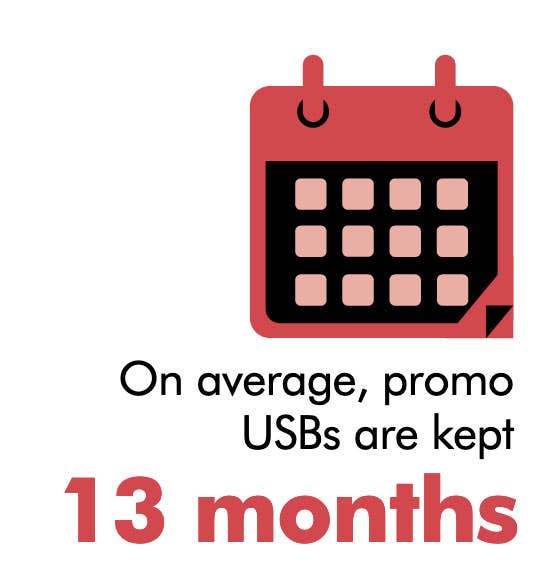 USB sticks came into being around the same time that the USB drive was invented, so essentially, these two pieces of vital technology literally go hand in hand.
Since bulk USB drives are so practical to own and take on the go, it's no surprise that they continue to be an essential household staple in 2019. One thing that makes USB drives such an indispensable piece of technology is their inherent durability and versatility.
Unlike most types of technology that tend to be fragile and prone to devastating breakdowns, USB sticks are virtually foolproof. This, combined with the fact that they are a lot easier than a laptop to take on the go and don't even require an internet connection in order to be accessed means that wholesale USB drives are not going anywhere anytime soon. Since they are so practical to have around, whether at the office, at home or on the go, USB flash sticks also make the ideal promotional item to maximize your ROI and leverage your marketing collateral.
The best part about wholesale USB drives is that they can also be so much more than just a beautiful branded gift. There are tons of nifty ways that business owners, project managers, entrepreneurs and marketers can maximize on the inherent practicality of this fantastic product to take their marketing collateral to a whole new level.
Ten Smart Ways to Use Wholesale Flash Drives to Spread Your Message
1. Create a Truly Memorable Presentation
Presentations are one of the best ways to distribute a condensed amount of information to a large number of people, and this is why they are such a must in the world of business and marketing. That said, presentations do have their downsides, and one of the major setbacks is that a lot of people may have a difficult time retaining everything.
There are a couple of reasons for this. One of the main ones is that presentations are designed to cover a lot of ground in a short amount of time. This is great, but it also means that anybody who is trying to take it all in at once is highly susceptible to information overload. In addition, the combined emphasis on visual and auditory stimulation can make it difficult for a lot of people to focus with all that sensory input coming in.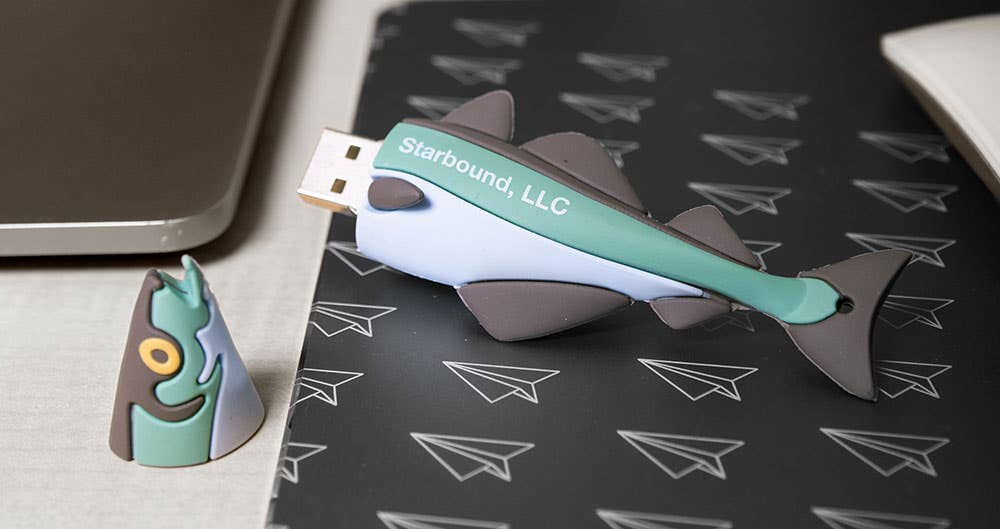 This is where branded bulk USB drives can come in incredibly handy. With prices as low as $2.43 a unit, wholesale USB drives can easily be distributed with presentation slides already uploaded onto them so that employees can reference the valuable information they need at their convenience, and continue to maximize your brand's exposure in the future as they go on to use the drive around the office, at home, and on the go.
The point is that by combining useful company data and resources with the marketing potential of an attractive branded product that employees can continue to use for years afterward, wholesale flash drives allow for the perfect for company leaders to hit two birds with one stone. Wholesale USB sticks can be especially useful for training and onboarding when a lot of new information is being fed to employees all at once.

Just think, in the case of an out-of-office event, bulk flash drives can even be used to upload useful logistical information like presentation times and directions to get to the venue. You can be the host with the most and welcome out-of-town guests and clients by providing them with all the resources they need not only to navigate unfamiliar spaces with ease. After the presentation, they will have a nifty promotional item to serve as a very practical and useful piece of memorabilia. Talk about a great way to leave a positive impression!
2. Skip the Paper and to Make a Great Impression on Your Clients
Wholesale flash drives provide a handy medium both to impress your clients and leave them with great gifts to use in the future. This handy bulk drive can easily be loaded with useful client records like payment receipts, invoices, disturbing agreements, and really any kind of client transaction.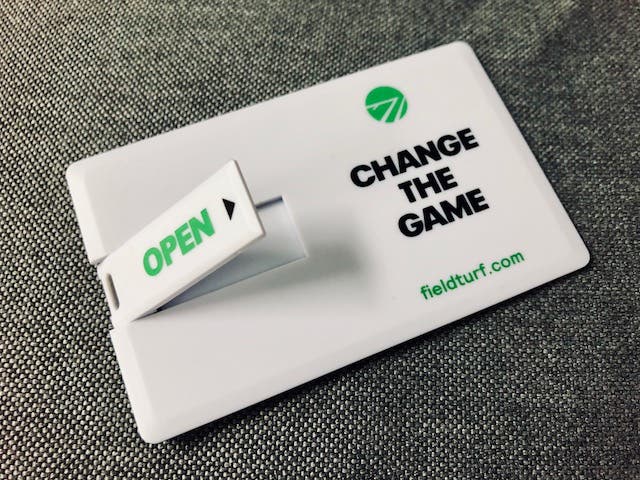 You will both be helping your company embody an environmentally-conscious philosophy and be leaving your them with a useful keepsake that will also provide your brand with years of free exposure. It's really a win-win-win. Sure, a company who wants to do their part to protect the planet and go paper-free can certainly rely on email for these types of things, but an email does not double as a thoughtful gift and is hardly likely to leave much of an impression at all, let alone such a memorable one.
The Compact USB Flash Drive comes in a full ambit of fun colors and is the perfect way to distribute valuable clients information and your brand all at once. These guys come in a full range of capacities, from 64mb all the way up to 128gb, which means that no matter how little or how many documents you have to pass on, you will be able to find a product to perfectly suit your needs. Even better, prices start as low as $2.48 a unit, and of course, the more you order, the more you save, so don't be afraid to stock up!
Bulk USB drives are must-have for photographers who want to distribute their photos with an easy to use backup system that also provides a way to show that they care. Check out these wedding-ready Message in a Bottle USB Flash Drives that double a delightful keepsake. Clients are sure to appreciate the gesture and having an easy and portable way to show off the photos of their big day to friends, family, and loved ones.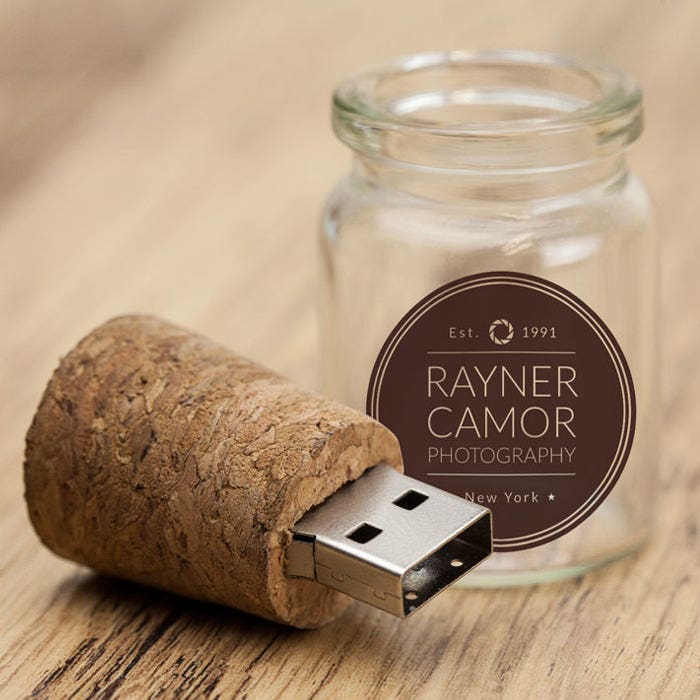 3. The Ultimate Press Distribution Solution
Marketing USB drives are the perfect secret weapon when it comes to advertising and public relations. What better way to deliver the type of press brochures or media kits that advertisers or prospective clients will actually remember than with bulk USB drives marked with an attractive brand logo. This is the kind of thoughtful touch that really leaves an unforgettable impression.

This handy trick can come in especially useful for agents representing musicians, actors or any other kind of talent. The wholesale flash drives can easily be loaded with the client's bio, resumes, and samples of their work. Nobody will forget this creative and thoughtful touch. If you really want a sure-fire way to land your client the best gigs, have the bulk flash drives delivered in a gorgeous custom gift box.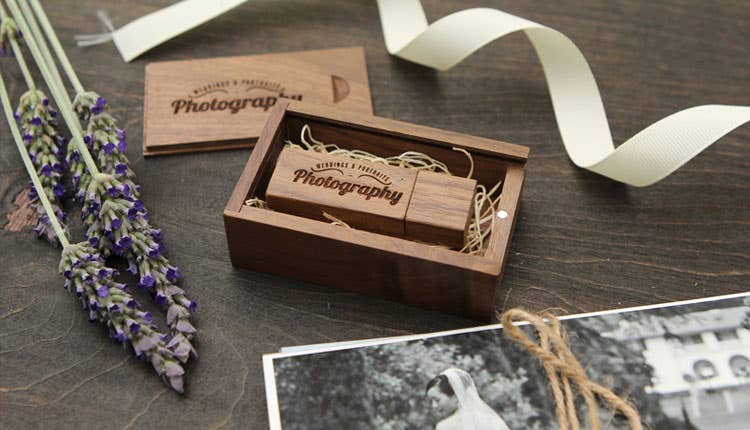 4. Take Your Brand's Trade Show Presence to the Next Level
There are lots of reasons that you will want to be sure to have plenty of wholesale USB flash drives to hand around at your next trade show appearance.
Firstly, they are super lightweight, portable and easy to transport in bulk making them the perfect giveaway item to leverage your marketing potential. In fact, the Global Ad Impressions Study recently concluded that promotional products like bulk USB drives are 2.5x more likely to create a positive impression than other types of promotional media.
Secondly, in addition to their inherent usability, wholesale USB sticks are just plain affordable. Take for example the Classic USB Drive that starts at just $2.48 a unit. With prices like that, you can afford to be generous.
Finally, we want to let you in on a trade-show pro-tip that will ensure that you leave a lasting impression. Instead of giving out empty USB sticks as a promotional keepsake, why not load them up with useful information?
When prospective clients are looking for a company they can trust to reach out to, they will be hard-pressed to forget a logo that is tastefully printed on something that they can take with them and use everywhere. All they have to do is load up the stick and, voila, there is everything they need to know!
Let's Get You Started
Here at iPromo, we are here to make the process of designing, ordering and delivering your gorgeous branded bulk USB drives or other promotional products as simple as possible.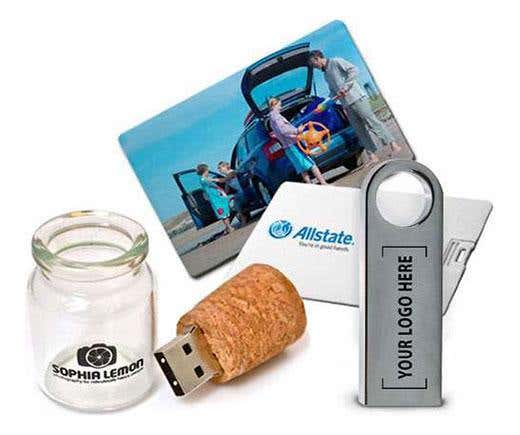 When it comes to wholesale flash drives, we have everything you need to maximize your marketing potential. We even offer custom drives designed to order. No need to be a professional designer, we will work with you to create the perfect look that reflects your brand and your company philosophy to a tee.
Of course, don't forget to check out our indispensable our newly updated 2019 Custom USB Flash Drive Buyer's Guide. Even if tech isn't your thing, this handy reference will make it easy to ensure that you get the right product to suit your needs, not to mention those of your clients or employees. We even offer rush delivery options. Reach out to us and let us know how we can help you make it happen!