Cool Custom Back-to-School Swag Ideas for 2020
Here are the hottest custom back-to-school swag ideas to make the upcoming 2020/2021 school year a memorable one!
1. Custom Backpacks and Tote Bags
There's no easier to represent your school with custom backpacks or tote bags. They're easily the most useful item on the list since you can carry all your school items using one of them. Try going for a canvas tote as they tend to be more durable than polyester. 
---
2. USB Flash Drives
Everyone can use a USB flash drive that can hold a ton of storage. A custom USB flash drive can allow you to show off your school by using an extremely useful product that you're guaranteed to take to every class.
---
3. Custom Popsockets
Popsockets came onto the cool school swag scene as being a great product that can help you hold your cellphone easier. With how large cellphones are getting, having a product that assists with better grip as well as hold up your cellphone and allows for easier picture-taking is all anyone could ask for. Popping a logo on the front will make your school pride more noticeable right away.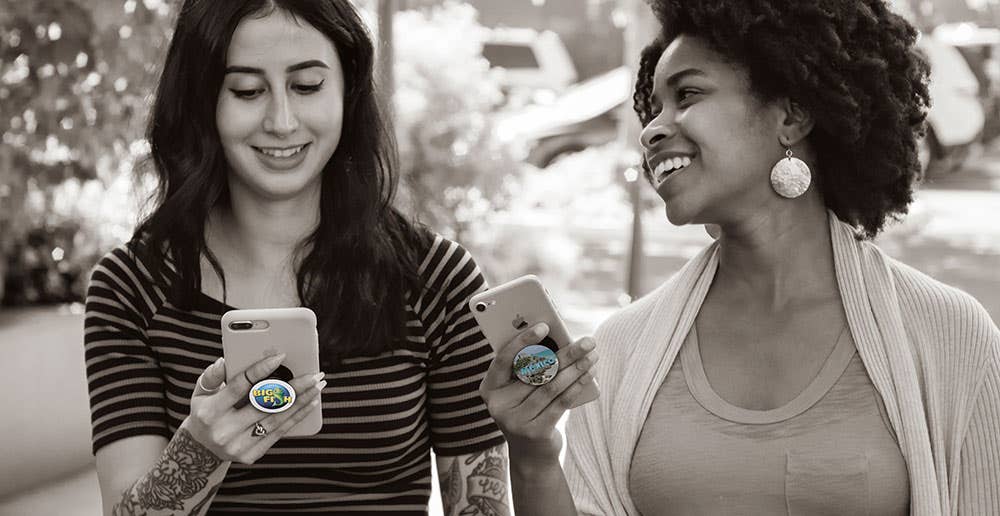 ---
4. Bluetooth Portable Speakers
Students love music. Having the best custom bluetooth speakers allows for hands-free music listening. These speakers can come in all different shapes, sizes and colors. This can easily be apart of your custom school swag as you listen to your music while studying.
---
5. Earbuds and Headphones
Nothing beats shutting out the world for an hour while you listen to your music. Earbuds and headphones are the perfect school spirit promotional items as students always seem to have to buy more. Earbuds with cases or organizers can give you plenty of opportunities for branding. It's always good to have an extra pair just in case.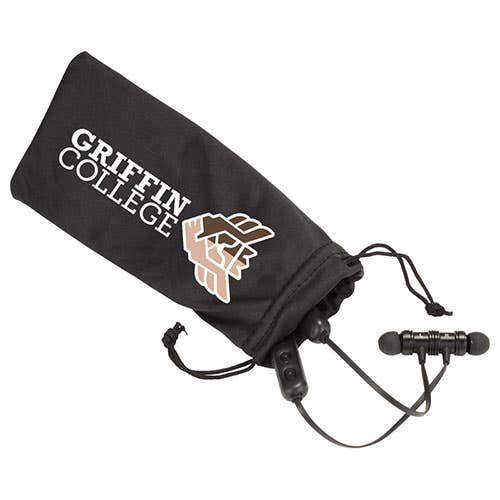 ---
6. Promotional Notepads
Notepads are still an extremely useful tool in a student's life. Even if they type their study notes on their laptops, notepads are great for organization, jotting down quick ideas and writing down assignments. These can easily be turned into school promotional products that will be used by several students.
---
7. Custom Water Bottles
Reusable water bottles are one of the best ways that custom school swag can be promoted across the campus. With the millions of plastic bottles that are thrown away each year, students are turning towards reusable bottles instead. They can be carried everywhere and are easily refillable wherever there's a water fountain. Water bottles are able to turn branding into an exceptionally useful item. Tumblers and mugs are also available to use as school promotional items.
---
8. Custom Laptop Sleeves
Almost every student going off to school has a laptop. They are an essential item in today's classrooms. This makes laptop and tablet sleeves a must when designing custom school supplies. Most students don't purchase a laptop bag because they don't feel like it's a necessary item, but if they're being given as school swag that's another story. You can pick a separate body, zipper and thread color for a bold design that you won't be able to find anywhere else. Once you place the school logo on the front you've got a winner.
---
9. Reusable Straws
A lot of young people, especially students, have started using reusable straws. Reusable straws are an environmentally-friendly option as opposed to plastic, single-use straws. The materials they come in are metal, bamboo, glass and silicon that can be easily branded to fit any school's logo.
---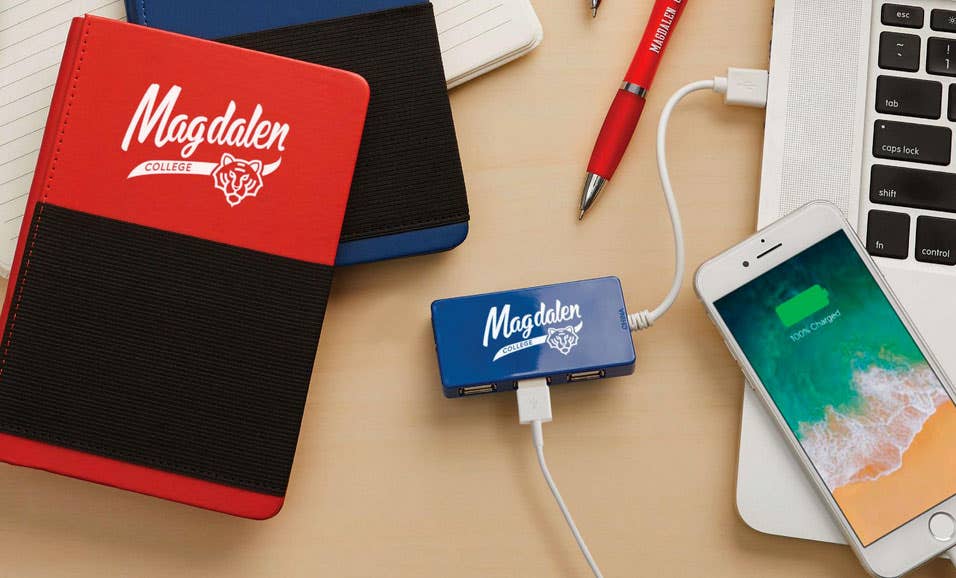 10. Customized Power Banks
Finding a power source can be a struggle on campus. Power banks are a helpful product that will allow students to never be without energy. With the numerous shapes, sizes, colors and output levels that power banks can come in, there's an endless opportunity for cool school swag.