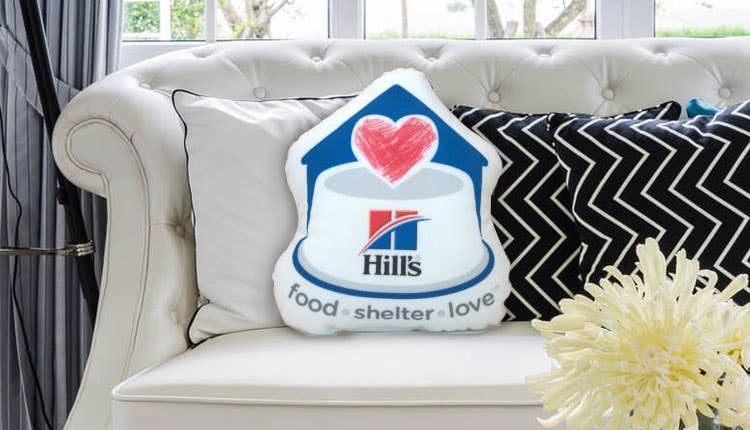 Product of the Month: Custom Shaped Pillows Branded With Your Logo
Looking for a unique, affordable and highly practical way to represent your brand? Personalized and custom branded pillows are the workplace gift that keeps on giving.
What's in a Pillow?
Why do pillows make such a great office gift? Well, one of the most glaring reasons is that everybody sleeps! This simple fact explains why it is highly unlikely that your employees would be unable to find good use for promotional pillows.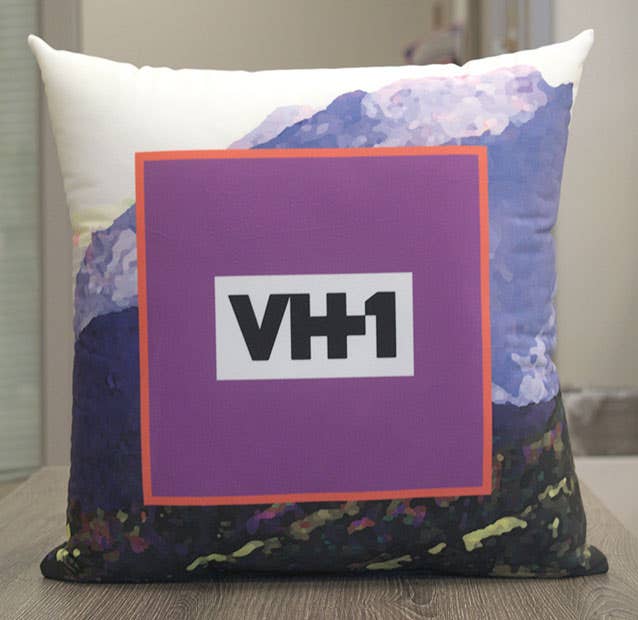 In fact, even in 2019 promotional products are one of the best ways to market your brand. Indeed, recent studies have found that the average American household owns over 30 promotional items!
This is why custom pillows make such a smart surprise for a promotional office gift, tradeshow giveaway item, employee incentive, you name it.
Not only are pillows one of those must-have necessities in life, but they can be customized to fit an imaginative array of templates and shapes. This gives marketers and upper managers a chance to really showcase their brand in a unique way that is bound to make a lasting impression.
Even better, branded pillows for events are a fantastic conversation starter that will turn heads and get people talking. All these extra impressions mean that more and more people will be wanting to learn more about your company.
Think about this. When consumers who have come into contact with a promotional product were surveyed, 79% of them were inspired to research the brand that was associated with the product, while 83% reported that they would be more likely to do business with the brand.
The point is the personalized pillows are such a unique product that they are bound to create hype. That doesn't mean that this is the only kind of branded pillow option to market your brand though.
All-In-One Compact Comfort for Travel
One of the greatest things of branded travel products is that they have the potential to literally generate world-wide exposure for your brand, all by using one of the most cost-effective marketing techniques available. By nature, travel products are meant to be displayed and used in busy transit hubs and terminals. This means that they can easily bring in lots of impressions from a wider audience than a typical household item would.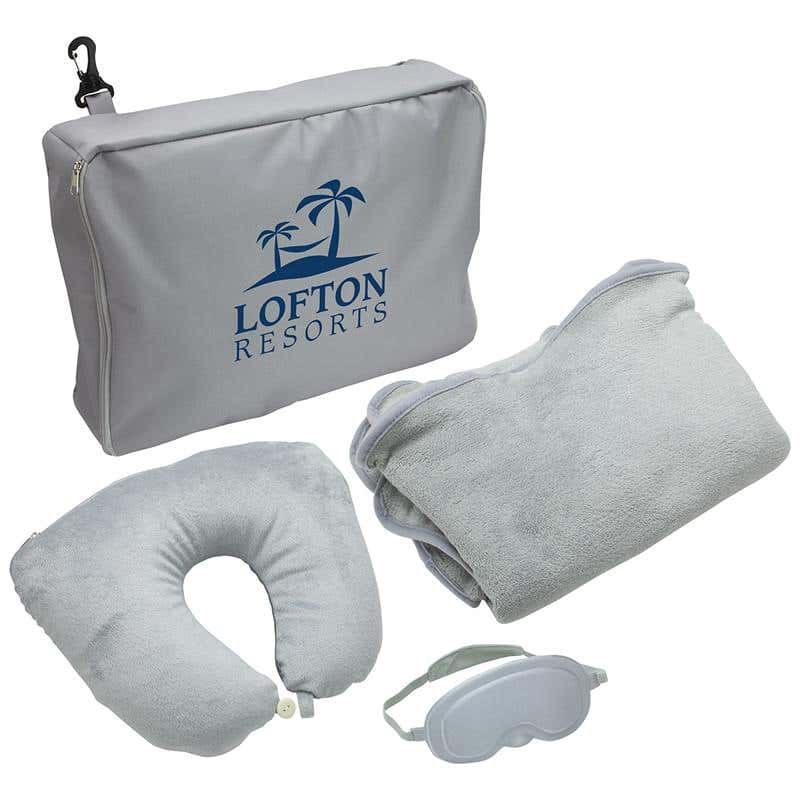 This luxuriously tasteful 3-Piece Travel Pillow and Blanket Set has everything that people need to maximize their comfort and convenience when traveling. It not only comes with and a comfortable light-blocking eye mask with a conveniently adjustable hook and loop strap but also an ultra-soft polyester fabric blanket. The ultra-soft fleece pillow conveniently unzips to become a soft beaded snap-around neck pillow.
This compact travel kit is one of those office gifts that almost any employee will genuinely appreciate receiving. After all, virtually everybody travels. Meanwhile, your brand's artwork will be meticulously and permanently applied to the surface of the travel kit with a high-quality printing press in order to ensure plenty of positive impressions on a global scale.
Prices start at only $28.45, and the more you buy, the more you save. The bag comes complete with a handy clip so it can conveniently be attached to a larger piece of luggage for easy carrying.
Self-Inflating Pillows for Weekend Adventures
Want to get your employees the perfect summer getaway keepsake? Check out this Self-Inflating Pillow that stores conveniently in a lightweight, durable branded travel bag. When your employees set out their weekend adventures or summer travels, whether it be camping, hiking or huddling up in a cozy cabin, this compact pillow makes the perfect take-along item. This also means that everybody they encounter along the way will get exposure to your brand.
Featuring attractive precision printing, we take the time to make sure that your brand is represented exactly the way you want it to be represented. Even better, prices start as low as $9.98 an item when you order custom printed pillows wholesale. That's a small investment for so much exposure. These handy travel-friendly items are just the type of things that people love to lend out to loved ones, friends and family when they aren't using them, and this spells tons of low-cost impressions for your one-of-a-kind logo.
This is no surprise given the statistics. As the Advertising Speciality Institute points out, "promotional products deliver the same or better ROI than most other forms of media, without the interruptions inherent with other forms of advertising". Even better, useful, attractive and practical items like promotional pillows designed for travel will also work toward improving employee morale when distributed as gifts, incentives or giveaway branded pillows for events.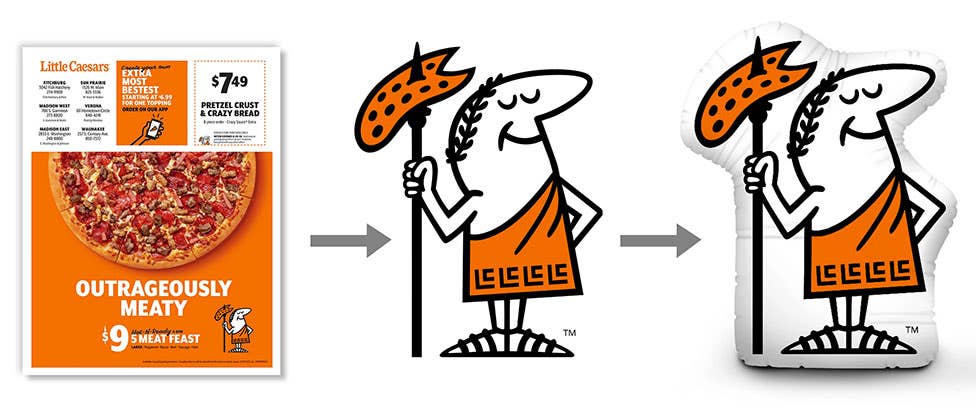 Custom Shaped Pillows: If You Can Imagine it We Can Make It
Not sure how to really bring your next employee event to life? Why not give the highly-personalized gift that keeps on giving. Your employees will get more than just sweet dreams out of a thoughtful custom shaped pillow design. We can give new life to almost any memorable moment or shape. Just let us know what you want to create and we will make it happen.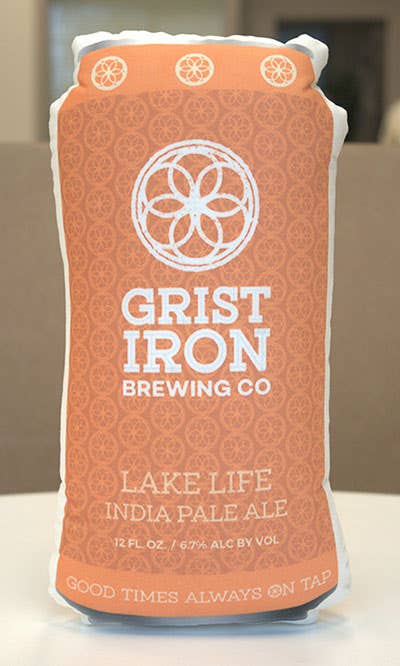 Of course, if you are feeling a bit of creative block, don't hesitate to reach out. Our highly professional team can help give you some ideas to help your project take off.  Naturally, when it comes to personalized pillows, we will work hard to represent your brand in the most accurate and tasteful way possible.
So if you are looking for some inspiration for your next tradeshow giveaway or office party gift, be sure to check out these great ideas for using promotional pillows to drum up a smile.
Capture Memories
Want to give employees a gift that they will really remember? Why not immortalize a cherished office event or outing on the surface of a convenient and practical custom pillow.
Photo pillows are a great conversation starter and a memorable keepsake all in one. At the same time, these unforgettable moments will inspire happy thoughts and help build morale when it comes to cultivating a productive workplace culture.

Create a Pillow, Create a Smile
Photo pillows or custom shaped pillows are a great way to generate a good chuckle or a laugh.
A custom pillow can be made into any kind of lighthearted shape or brand mascot that can be used to drum up a giggle and will help create a light-hearted association with your brand. While photo pillows can be used to immortalize a hilarious workplace moment or a funny memory. This is a great way to cement shared memories and build team spirit.
Meanwhile, comical branded pillows can be made into any shape to make people smile. This is really the kind of thing that your employees are going to want to pull out at parties, social gatherings or any type of environment that bodes well with happy-go-lucky times!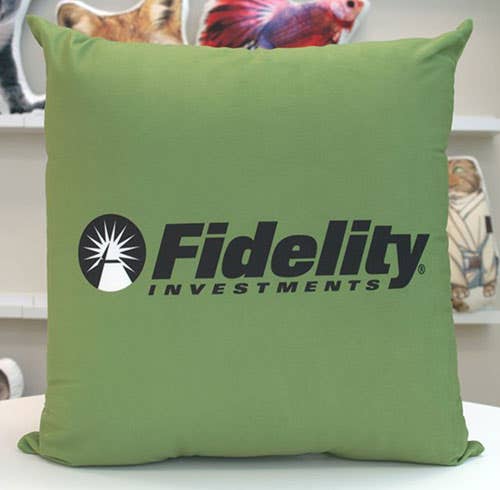 Personalized Pillows to Show You Care
The best thing about personalized pillows? The fact that they are personal. This means that your employees can keep cherished memories or mementos of personal significance as close as possible when they are drifting away. Talk about a comfort item!
It is these types of highly personalized gifts that really show employees that you care, so don't be afraid to take the design to a whole new level by creating different custom pillows for every employee. For example, you can immortalize a special workplace moment for each and every one of your valuable team members. It will remind them that you value their individual contributions, and will inspire them to show their thoughtful pillow to others as well.
These types of highly personalized items are the type of next-level office gift that will truly remind everybody why they love working where they work!
The Takeaway
Branded pillows are the perfect way to display your brand in a way that is at once creative, out-of-the-box and yet still incredibly practical. After all, there are very few people who don't use pillows on a daily basis. This means that almost everybody will likely be able to put an innovative office gift like a branded pillow to good use in some way or another.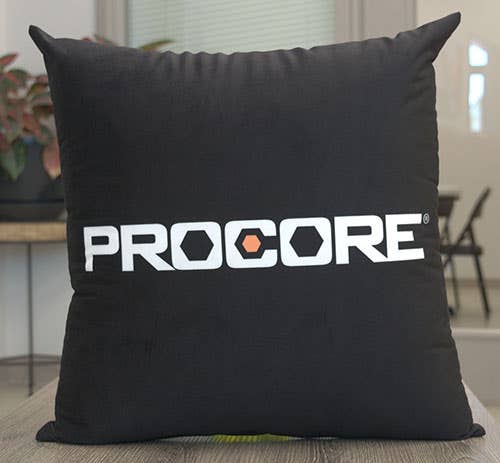 For those who want a classy branded promotional product that will generate endless exposure on both a regional and worldwide basis, custom travel pillows are the way to go. The subtle branding and inherent usability combine to create a product that is a literal win-win for everybody. You get to introduce your brand to the world and your employees get endless use-value out of a gift that they will truly appreciate. There is really no downside!
Meanwhile, custom shaped pillows are the perfect way to make an unforgettable impression. The best part is that custom printed pillows can be designed in a way that is totally unique and memorable. This is why a personalized pillow is such a great way to show your team you really value what they do. Even better, there is absolutely no need to feel intimidated by the design process.
Here at iPromo, our talented team is committed to helping you bring your brand vision to life. Reach out to us to submit your ideas, and we will tell you just how we can make it happen! We can customize virtually any product you can imagine, and when it comes to branded pillows, nothing short of the moon is the limit.