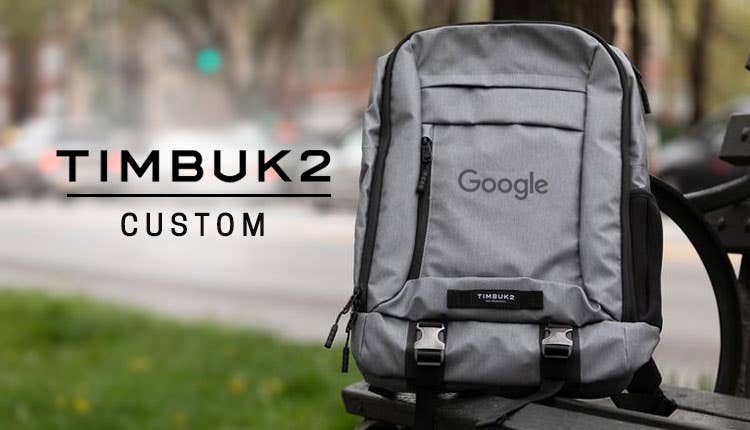 Your Guide to Custom Timbuk2 Messenger Bags & Backpacks
Timbuk2 backpacks are the luxury branded corporate gift that covers all the bases and then some.
Give the Type of Corporate Gift That Counts
According to research by the Advertising Speciality Institute, 73% of consumers own some form of a corporate branded bag, and each promotional branded bag generates a whopping average of 3,300 impressions during its lifetime. With something that is literally designed to be taken on the go, you can count on generating positive exposure wherever your employees and clients are, and the higher quality the product, the more views for your brand.
This is just one of the many reasons that Timbuk2 messenger bags are such a smart and investment for corporate gifts. Whether you are looking for a perfect way to increase productivity and show your employees that you really care, or want to give your clients a gift that they will help them remember your logo wherever they go, corporate branded Timbuk2 bags are the type of durable and luxurious office gift that will keep on giving for years to come.
These sophisticated and thoughtfully designed bags are the perfect representation of three top qualities that people look for in their most favored promotional products. The 2019 Global Ad Impressions Study found that quality, utility, and attractiveness are the three top reasons that people are likely to keep a promotional item, and Timbuk2 bags are one of those rare promotional items that easily hit all of the bases.
Even better, these gorgeous, stylish and functional backpacks are 100% American designed and produced, and this speaks even better to your impeccable tastes since 53% of consumers will have a better impression of a product that is made in the USA.
There is no smarter way to associate your brand with understated luxury and quality than to associate it with a name that has already built up a reputation for providing the most high-end, durable and elegant office backpacks and messenger bags available on the market. This is why when it comes to finding the ultimate stylish and functional bags for your brand, Timbuk2 corporate gifts are the way to go. 
The Ultimate Guide to Custom Timbuk2 Messenger Bags and Backpacks
Set Out to the Office in Style With the Timbuk2 Messenger Bag
This iconic messenger bag first hit the streets of the city of San Francisco over 30 years ago, transforming the standard briefcase into a versatile and comfortable carry-all that corporate employees can't get enough. The fact that it continues to stand the test of time speaks for itself.
You can associate your name with the already-established greatness of the classic Timbuk2 messenger bags for only $109.99 a unit. These bags feature a timeless minimalist black front attachment secured with ultra-soft curved air mesh straps that makes the perfect template for leveraging your brand. 
---
Combine Elegance and Convenience With Timbuk2 Division Laptop Backpack
This backpack combines elegant design like tuck-away sternum straps and expandable carrying pocket capacity with an appearance that is capable of carrying a whole lot more than the sleek minimal exterior appearance of this pack would indicate.
The Division Laptop Backpack is available in no less than eight gorgeous color options that leave two large, clean imprint areas to ensure that your precision-embroidered logo really pops. Prices start as low as just $129.99 a unit.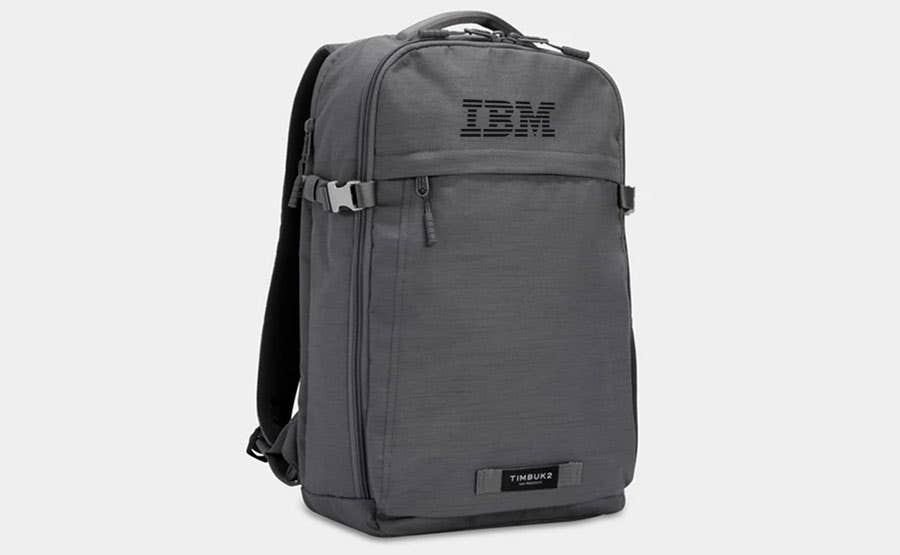 ---
Use the TimBuk2 Authority Backpack to Take Your Office on the Go
If you are looking for a bag that can carry it all without looking overstuffed, the Authority Backpack is the way to go. This sleek understated backpack builds on the already established reputation of Timbuk2 bags for combining the ultimate organizational capacity with minimal office-appropriate stylish to create a carry-all bag that looks as good as it feels.
Prices start at just $129.99 a unit, and even better, the Authority Backpack is available in a wide range of understated color options so that you are sure to find the perfect template to offset your brand's reputation for quality.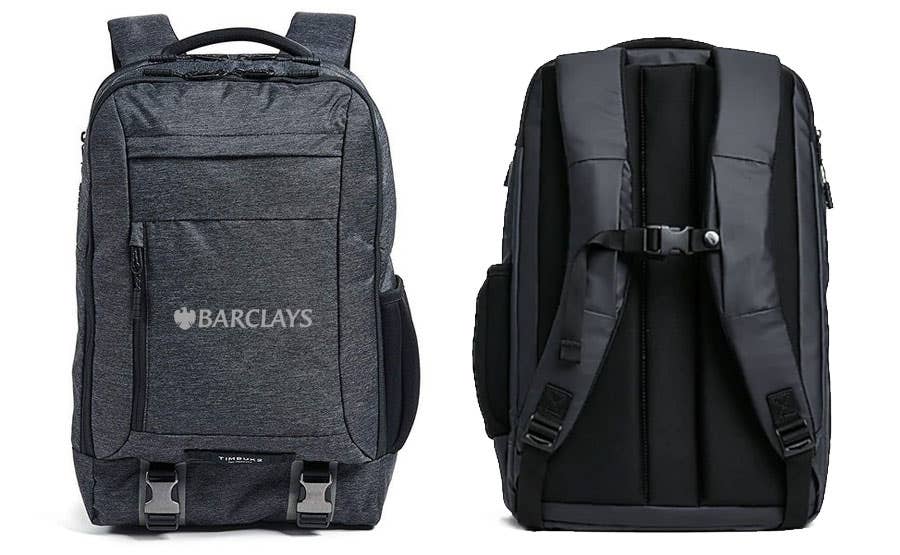 ---
The Timbuk2 Never Check Pack Provides the Expandable Ultimate Carry On Experience
A versatile and stylish go-anywhere work backpack that doubles as a carry-on bag is already every traveled corporate employee's dream bag, but now add elegant expandable capacity and you have a one-of-kind bag that everybody wants to get their hands on.
What better opportunity than to associate your logo with timeless the understated elegance of a convertible bag that is built to be as durable as it sleek and stylish? These sublime embroidered bags start at just $199 a unit and make the perfect corporate gift for almost anybody on the list.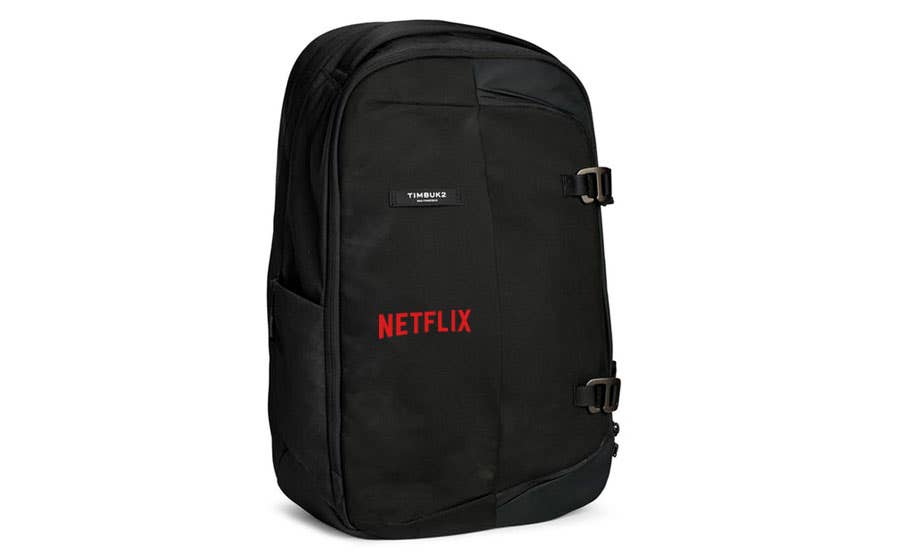 ---
Take Your On-the-Go Organization Capacity to the Next Level With the Timbuk2 Parkside Laptop Backpack 2.0
This backpack is specifically designed with versatile and adaptable design in mind. Featuring multiple handy front pockets for functional organization, this all-in-one elegant backpack is perfectly suited for the gym, the park and the corporate boardroom alike.
Even better, these Timbuktu Bags feature two attractive embroidered placement options in three color choices to help you ensure that your logo gets noticed. Prices start as low as $82.99 when you order 100 items or more. Or, if you want to cash in on a great deal, take advantage of the original surplus original Timbuk2 Parkside Backpack stock while supplies last. Available in four attractive color options, these versatile branded packs are available for prices as low as just $72.99 a unit. 
---
Make a Lasting Impression on Campus or at the Office With the Timbuk2 Q Laptop Backpack 2.0
This contemporary multi-function mid-sized backpack is designed to be elegant enough to take the office and low-key enough to take to class, and that spells plenty of varied exposure to make a positive impression of your brand.
This one-of-a-kind Timbuk2 laptop backpack is thoughtfully equipped for as a modern-day multi-purpose organization and is even available in two elegant color options. Prices start at just $99.99 for this all-around crowd-pleaser.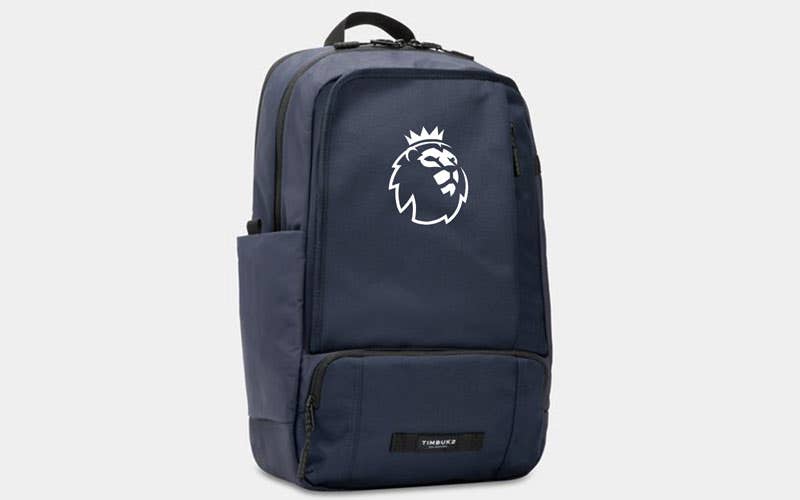 ---
Always Have the Accessories You Need Ready at Hand With the Timbuk2 Stealth Folio Organizer
This sleekly styled organizer is the best way to keep all the accessories you need literally at hand. Featuring a gorgeous black rectangular design offset by a modern pop-of-green interior that is compact enough to be carried beside another bag on kept on hand to make sure your accessories and laptop go wherever you do.
Prices start as low as just $49.99 a unit, so don't be afraid to stock up on these classy multi-functional organizers that leave plenty of space to offset your brand's embroidered logo. 
---
Timbuk2 Foundry Pack: Where Durability, Versatility, and Style Come Together
Looking for a backpack that is elegant enough to turn heads in any kind of corporate workplace while being durable enough to take on the go? Look no further than the Timbuk2 Foundry Pack. This elegant fold-over waxed canvas backpack features real leather details and is loaded with the ingenious organizational details that are designed to make life easier, whether at work or on the go.
These stylish embroidered backpacks start at just $234.99 a unit these Timbuk2 spire bags are the perfect way to remind your clients and employees that your brand is nothing but top-tier. 
---
Save the Day With the Impressive Carrying Capacity of the Timbuk2 Hero Pack
Why worry about owning multiple backpacks when you can have a bag large and versatile enough to carry everything and do it in style. The Timbuk2 Hero Pack is a one-of-a-kind roll-up bag that combines the ultimate durable carrying experience with the comfort and style of an upscale corporate office-appropriate pack.
So whether your clients and employees are backpacking through the untamed wilderness or navigating the unpredictable landscape of a corporate boardroom, they will know that your company has their back, both literally and figuratively. Even better, these multi-purpose bags start at the very affordable price of just $92.99 a unit.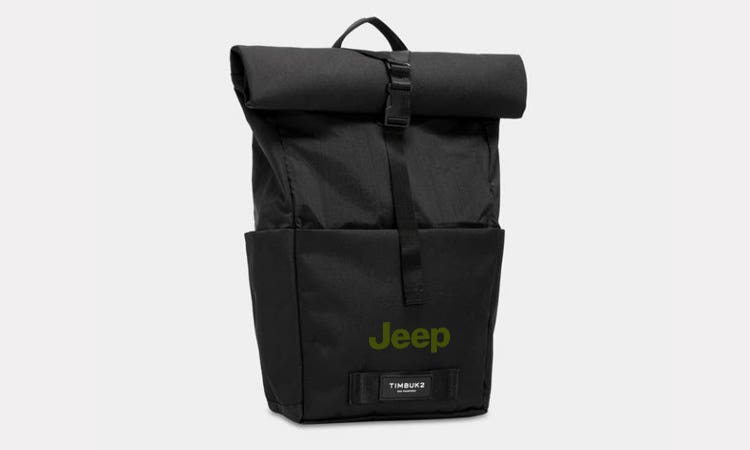 The Bottom Line
If there is one big takeaway here, it is that here at iPromo, we have all the gorgeous branded Timbuk2 backpacks and messenger bags that you need to make a positive impression that will last and last. After all, we are dedicated to ensuring not only the highest-quality options at the best prices but to making sure that our branded promotional products are always a cut above the rest.
This is why you can always count on exceptional customer service experience from start to finish. Remember, if you are feeling creative, don't be afraid to share with us. Our unrivaled industry expertise means that we not only have the knowledge to walk you seamlessly through the ordering process but that we can bring almost any corporate logo to life, no matter what you can dream up. 

Why settle for just any type of bag when you can give the best? No matter how you look at it, Timbuk2 corporate gifts are the perfect way to leverage your brand with functionality and understated elegance that your employees and clients will be able to take with them for years to come. When it comes to finding the best bags for your brand, we have got you covered from A-Z. Come shop our unbeatable selection today.