Create Limited Edition Swag to Drive FOMO Marketing & Viral Growth
All of us have experienced FOMO at one time or another. If you're unfamiliar with the acronym, it simply means the "fear of missing out." The term is often used by young millennials who go out with their friends or attend events simply because they fear missing out on an experience.
But, FOMO has wide-reaching implications, including in a marketing capacity. FOMO marketing often involves the creation of limited edition swag that is too cool for people to miss out on. Consumers naturally want products that are unique and interesting, because our brains are practically wired that way. In fact, one Eventbrite study showed that 69% of millennials said that FOMO draws their interest toward specific products and companies.
So, it's no wonder that FOMO marketing has been successfully implemented by so many businesses. It can also help develop viral growth if the product in question is particularly unique. Obviously, plain items don't necessarily have the same appeal as limited edition items. Once you start marketing with swag, you can tap into your audience's FOMO mindset. We'll discuss what it is and what types of limited edition swag can really make a marketing campaign thrive.
Understanding FOMO Marketing
For starters, it's important to take a closer look at the role that the "fear of missing out" plays in marketing. Marketing of this type usually requires two things: (1) the creation of a cool, exclusive item and (2) a method for advertising it or giving it away. Items that produce FOMO typically cannot be found elsewhere, so people want to look further into those products.
These cool items can then produce widespread interest in your company.
For our purposes, FOMO encompasses not just a fear of missing out on a particular item but also a feat of missing out on the company and its culture as a whole.
Think about it: if you see a cool item developed or designed by a business, you're going to want to look into that business even if the merchandise in question isn't their main offering. There's a reason that even large mega-corporations create merchandise like t-shirts or even Bluetooth speakers. They want to produce reminders that they exist and that they are cool companies that you don't want to miss out on.
But, what are some ways in which you can start marketing with swag to bring in the interest of your audience?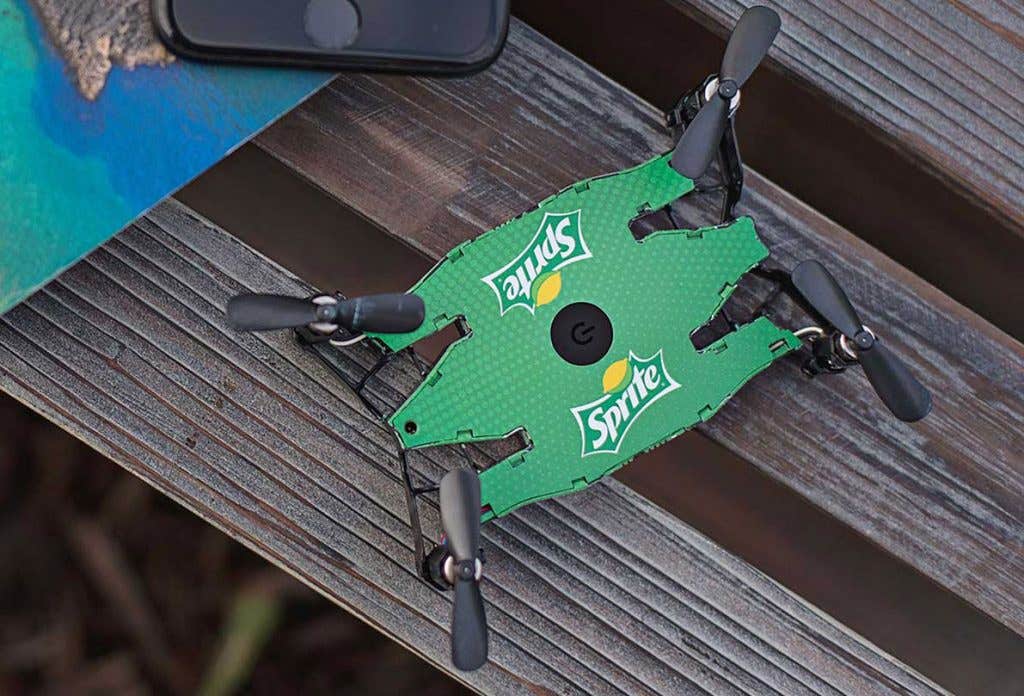 Marketing with the Right Swag
The best way to start marketing with swag is to create cool, limited edition merchandise that people want. That's the best way to produce FOMO in interested parties, and it can also lead to more shareable items on social media.
Let's say your company has created a variety of merchandise in the past, but most of that merchandise (like a hooded sweatshirt) simply has your logo or another basic design. These sweatshirts are certainly valuable as both marketing tools and corporate gifts, but they don't exactly produce FOMO. But, let's also say that you decide to produce a commemorative, limited edition hooded sweatshirt with an interesting design. People are naturally going to gravitate toward that commemorative sweatshirt, because it is exclusive.
So, how do you go about inducing FOMO in your audience? The easy answer to that question is to simply use your social media platforms and your website. Cool and aesthetically-pleasing items are perfect for sharing on social media and can improve brand recognition and your company's overall likeability.
Other methods for producing FOMO include:
Raffles at trade shows or conferences – There's nothing more exciting than winning a raffle, especially if the prize is a particularly cool or high-end piece of swag. At a trade show where you're already trying to get your name out to the attendees, a raffle with a unique product can really bolster your profile at the event, especially if you make it free to enter. Attendees may also feel compelled to discuss your cool swag on their own social media profiles.
Giveaways for signing up for a newsletter or other website feature – You may also want to drive traffic toward your website with giveaways that require some form of engagement on the website. For instance, you can enter people in a raffle-like giveaway if they sign up for a newsletter or e-book on your website. It will make people more likely to sign up for the newsletter and to continue hearing about your business.
Social media giveaways – When you have social media giveaways for unique swag, you get a wide array of people interested. Using Facebook, Twitter, and Instagram can create viral interest overnight using the right swag for your target audience . Those sites are built for shareable posts which will allow your limited edition swag to spread like wildfire. You can also create a sense of FOMO in people looking at your cool, limited edition swag.
Products to Maximize Your FOMO Marketing
At the end of the day, of course, you need to have products if you want to start marketing with swag. If you really want to turn heads and get information about your swag spreading around the internet or through word-of-mouth, you also need your items to be eye-catching.
There are countless products on which you can place fun, limited-edition designs that people will want. This is especially true if you employ some of the techniques above. The success of a FOMO marketing campaign is influenced not only by the product's design itself but by how you present that item to an audience. A wall calendar with a limited edition design can produce as much interest and FOMO as a new tech gadget if it's marketed correctly.
People also love to see collaborations between their favorite brands, even if those collaborations don't necessarily make sense. For instance, let's say you run a chain of popular bakeries. Maybe you also already have a bunch of swag like t-shirts, hats, tote bags, and other products with your logo on them.
That's all pretty normal, but you can maximize your swag potential by adding your logo or other designs to apparel made by Nike. The response to a limited edition Nike polo shirt will be far greater than the response to a standard shirt.
You can also create swag that fits perfectly within the vibe of your business. For instance, a brewery might want to hold a social media giveaway for a custom YETI cooler. The cooler is a perfect complement to the drinks made by the brewery. Other examples might include a photographer giving away limited edition photo frames or a fireworks manufacturer raffling off some folding chairs for optimal fireworks viewing.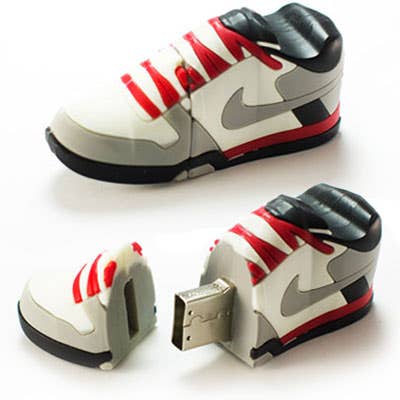 You can also make custom-shaped versions of several different products. These allow you to ensure that no one has the same design and can also spur people to have FOMO and share the items across social media. Some of these custom-shaped products include:
Custom Shaped USB flash drives – Flash drives are a relatively old tech gadget, but they still have value and they can also drive a lot of interest in your company. Custom-shaped flash drives allow you to alter the traditional thumb drive design so that your unique drive can create a little FOMO. Do you sell lamps? Then you can have a flash drive in the shape of a lamp. What about sushi? A sushi flash drive would work great as well. Anything goes with custom-shaped flash drives.
---
Custom Shaped Pillows – Everyone uses pillows and no one would turn down an exclusive custom-shaped one. Maybe you even want to create designs for giveaways aimed at specific holidays. For instance, a heart-shaped pillow for Valentine's Day or a pillow shaped like a firework for the fourth of July. The possibilities are both endless and comfortable.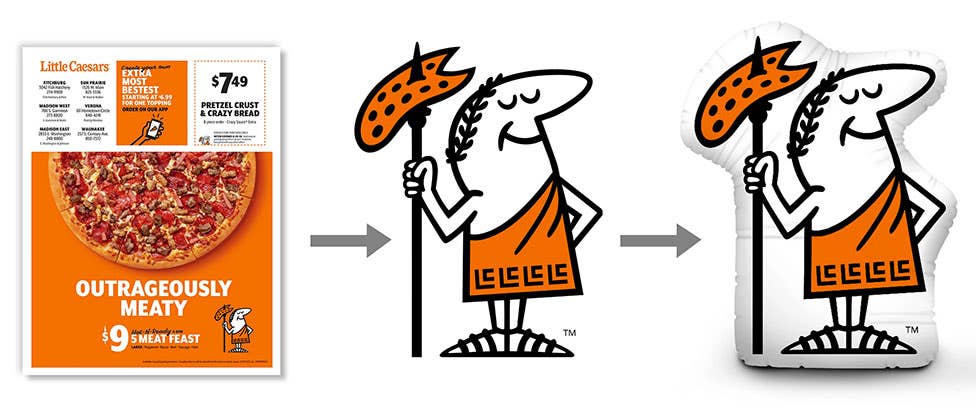 ---
Custom Shaped Power banks – Power banks are becoming a necessity for many people who want to keep their phones charged on the go. Why not give them something a little fun with a custom-shaped power bank? Again, you can create the design to get the most out of your FOMO marketing strategy.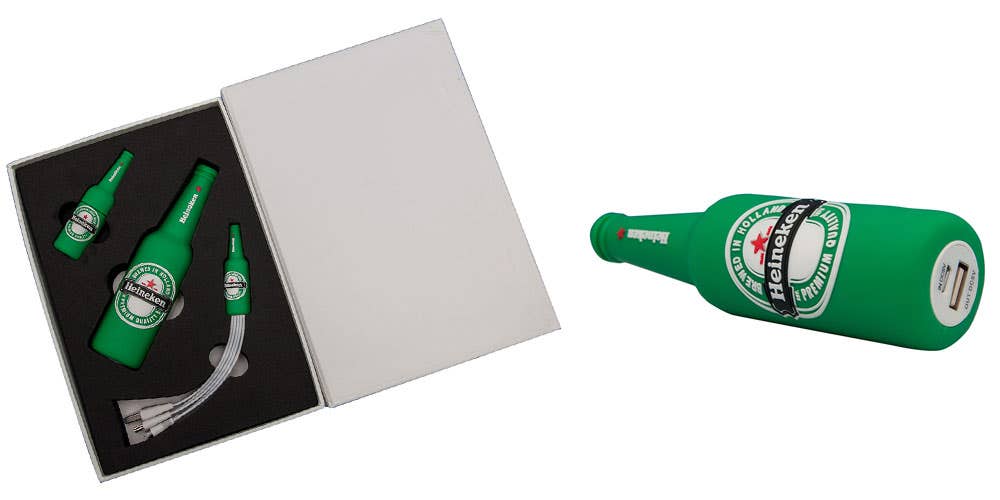 ---
Custom Shaped Bluetooth speakers – Custom-shaped Bluetooth speakers can give your brand a distinct reputation as a fun place. Many people use Bluetooth speakers during parties or other events and your brand will be the talk of social media with a fun custom design.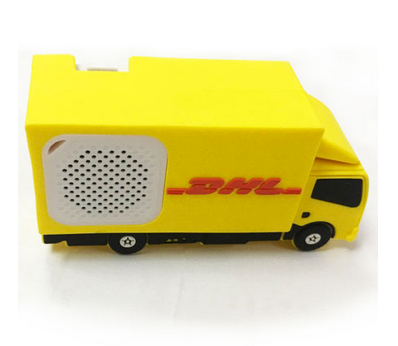 Again, almost any product with the right design can work with FOMO marketing. But, these are just a few ideas to get you started.
If you want your swag to be shared across social media, then it may be time for a little FOMO marketing. Limited edition swag can also do something more important: bring in new customers. If you are interested in marketing with swag, contact us today.