December 5, 2019
SWAG Meaning & Acronym | The Modern Definition of Swag
Traditionally SWAG stands for Stuff We All Get, a.k.a. promotional products for marketing and giveaways, but swag (derived from swagger) also means cool, composed, and "with it." Swag can be used as both a noun or a verb and continues to evolve in popular culture.
Let's Start at the Beginning
Many people may be surprised to learn that the history of swag is actually fundamentally intertwined with the history of America itself. Indeed, the first person to use swag for promotional purposes is widely assumed to have been none other than George Washington himself. It is said that commemorative buttons were created to fuel the election campaign of 1778, and it must have worked since today he is still widely recognized as the most important founding father.
It goes without saying that promotional products and other forms of branded swag have been a major hit throughout the past century, but just because swag has stood the test of time doesn't mean it is out of date. In fact, that couldn't be further from the truth.
Promotional Swag Maybe Time Tested, But It is Always Evolving
The classic definition from Webopedia defines swag as the following:
A slang term used to describe free stuff and giveaways offered by vendors at trade shows to encourage attendees to visit their booth. Swag is usually company-branded merchandise and is given away as a form of advertising. Swag can also be obtained through blogs and Web sites when a company wants to promote their brand or products.
Essentially, swag is a form of branded merchandise that is given away as a form of advertising. Of course, most people are already familiar with the classic swag definition, but what they might not realize is how wildly successful branded advertising actually is as a medium.
It is actually no wonder that promotional products continue to stand the test of time in terms of not only generating amazing returns but also leaving people who receive them actually feeling good about it. Indeed, research has uncovered that 'grateful', 'happy', 'good' and 'awesome' are some of the top words that come to mind after somebody receives a promotional product as a gift, and these are the type of feel-good emotions that people will generally want to pay back in terms of brand loyalty. It's a real win-win for everybody.
That said, it would be a mistake to think that the top branded items today are limited to the standard T-shirts and sweatshirts of yesteryear. While branded apparel does indeed remain a top-seller, today's promotional swag offers the opportunity to take any marketing campaign to a whole new level with the ability to team up with top brands like Apple, YETI, Mophie, Nike and Anker that have already done the ground-work in establishing a worldwide reputation for quality.
Knowing what we know now, it's no wonder that 85% of people will remember the name of the brand who they received a promotional product from for years to come, nor should it come as a surprise that the promotional product industry continues to clock in record-breaking revenue.
That's all well and good, but we still don't know where the word swag actually came from. In order to solve the mystery, let's dig a little deeper and get to the bottom of all of this once and for all.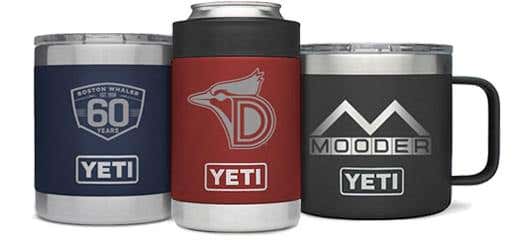 What is Swag?
When we go to urbandictionary.com, the first thing we see when we look up the swag definition is the "The new generation's alternative word for 'cool.'"
The fact of the matter is that swag is in, and it is no wonder that the contemporary swag definition fundamentally implies that those promotional products are, indeed, the epitome of 'cool.'
Take for example the custom branded Amazon Echo Dot 4th Generation. These top-of-the-line tech products are designed to literally make life easier and are the type of future-forward investment that your clients and employees will be sure to show off for years to come. Or how about these sleek custom Apple AirPods that literally everybody is dying to own.
Few people are going to say no to these types of innovative gifts driven by top-of-the-line technology, and the wide range of tech-savvy promotional products available out there these days just goes to show why the swag meaning is literally, and will always continue to be associated with, 'cool'. Or how about this amazing range of brewery promotional items and beer mugs or dog-friendly promotional giveaways for a millennial's best friend.
That's not all there is to it though. There still feels like there is something missing from this puzzle. While promotional products are indeed the perfect way to speak to a hip millennial crowd that is not easily influenced by other forms of advertising, it isn't all about appealing to the kids. Let's take a deeper look and try to unpack this swag meaning just a little more.
Diving Deeper
So we know what swag is, but when we visit dictionary.com, we really get a deeper look into the swag meaning itself. According to this site:
The acronym swag means 'Stuff We All Get,' and it usually refers to free promotional or marketing items. Yup, it's an acronym!
It's often spelled out in lower case letters, no periods, appearing more like a word than an acronym.
Woah, hold up a second. This really opens up a whole new can of worms.
As it turns out, swag is not just a word used to refer to one of the most successful and surefire ways to advertise your brand by giving away the type of cool promotional products that people really want to receive, but it is also a swag acronym in itself. So basically, the word swag is a shorter, easier way of saying 'stuff we all get.' This is really all starting to make sense.
After all, this idea of 'stuff we all get' can certainly be taken literally. In fact, the most recent research by the Advertising Speciality Institute actually found that branded custom products continue to remain the most successful type of popular advertising out there. Indeed, it still trumps even the most contemporary forms of advertising, like Internet advertising, for example, by a whopping 2.5 times in terms of overall effectiveness.
Even better, this is one form of advertising that is almost equally popular with all major generational subsets. In fact, the standard American household owns a whopping average of 30 promotional items, and even if people decide not to keep a promotional product they receive, they are still much more likely to give it to somebody else rather than throw it away. Talk about the type of gift, or should we stay 'stuff we all get', that keeps on giving!
However, why stop there when we can take it even further. Armed with our new swag acronym, let's set out in search of cooler, more modern swag definition that can really encapsulate what this wildly successful world of promotional product advertising is all about.
The Takeaway: 'Stuff We All Get' is the Way to Go!
So, now that we have really gotten down to the brass tacks in terms of unpacking the real swag meaning, what is the big takeaway? That promotional products are truly the kind of 'stuff that we all get.'
This swag definitional doesn't only apply perfectly to promotional products, but also their top-notch effectiveness. In fact, promotional products really are 'stuff we all get' in the sense that there is also truly something out there that will appeal to anybody.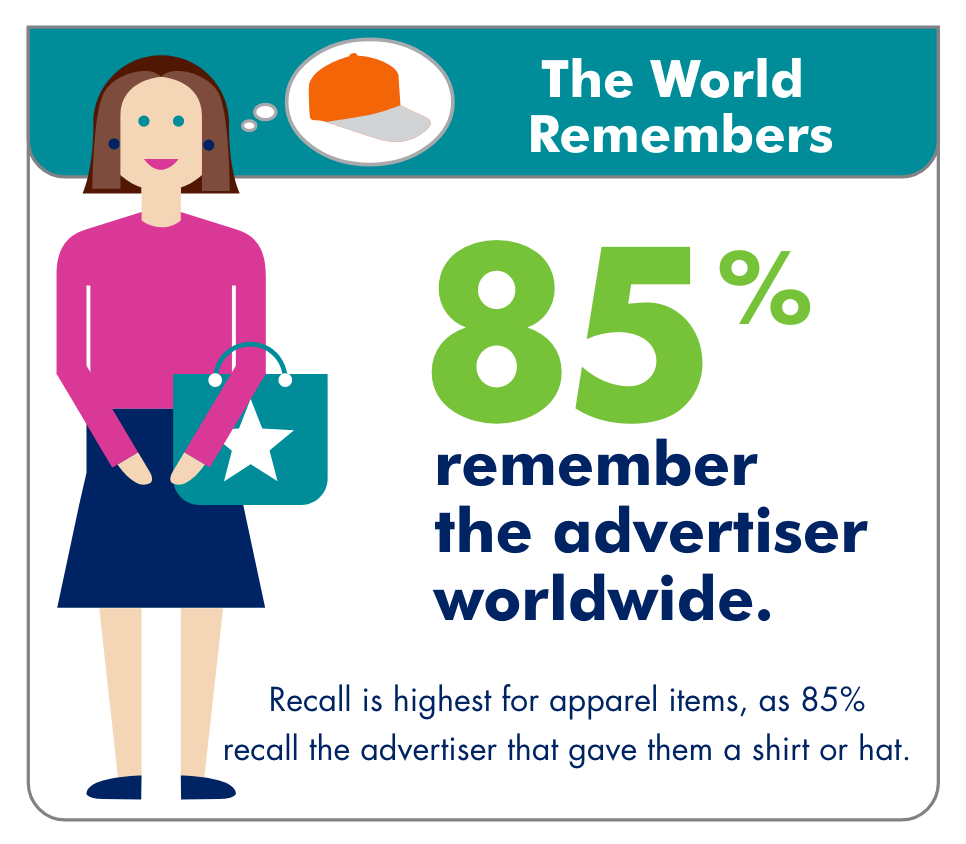 That is why we are here to make your promotional product ordering experience a breeze. With our amazing selection of all the trendiest picks including tech gear, classy corporate gifts, outdoor swag, and all-time bestsellers, not to mention all the top-brands that everybody wants to get their hands on, the hardest part will be picking what type of cool promotional swag you want to put your name on.
Of course, when it comes to creating the type of branded swag that is truly one-of-a-kind, we love doing custom orders, so don't be afraid to reach out with your ideas! Of course, rush delivery is not a problem with our fantastic curated selection of 24-hour rush products. The point is that we can't wait to help you bring your swag to life today, so let's make it happen!