Drop Shipping Corporate Gift Boxes Directly to Their Doorstep
This holiday season is going to be very unique due to the circumstances we are all still adjusting to. So sharing a token of your appreciation towards staff members and customers can go a long way. And with clients and staff members working from home, managing all of the delivery addresses is difficult, to say say the least. Drop shipping with iPromo simplifies the process. We will work with you to create a memorable corporate gift box and have it delivered to their doorstep. 
The Power of Custom Corporate Gift Boxes
There are many advantages to a gift box. To start off, they are fully customizable so that you can pick the best items for everyone. Choose from a variety of items ranging from workplace supplies to items perfect for the home office.  Gift boxes are a great way to have a positive presence in your client's and staff members' lives, and while the gifts will surely be appreciated, they are also a fantastic opportunity to display your brand. Gift boxes and items can be customized to include your brand's logo and any other messages or information you deem necessary. 
The marketing power of a custom box transcends brand labeling. If your business works with social media influencers, you can be sure that they'll share the contents of the gift box with their followers. Gift boxes are incredibly versatile. If you are shipping them to clients in colder climates, you can include some toasty blankets and sweaters, while others may get some wireless headphones and sunglasses to enjoy a day out in the sun. 
Gift Boxes, Made Easy.
Many different variables will come into play when making your gift boxes from the cost to dietary needs. This can be a complicated process of sorting, packaging, and delivery for an extensive list of clients. Fortunately, dropshipping your holiday gifts makes the process easier. 
These gift boxes come in a sturdy lift-top box with decorative packing paper; they can be made in a variety of sizes to fit all of your gifts and are given an elegant finishing touch with a thank you card on each box. You can provide these or have them custom made. You can individually pick items for your boxes and have them delivered to their homes or offices.
 Sound like the solution you've been looking for? Great! Here are some items you can include in your holiday gift boxes. 
With many people having both work and personal devices, carrying cables and chargers is a challenge. These cables tend to get lost or damaged with time. Not all brands use the same charging cables, adding to the frustration. This is where a 3-in-1 charging cable becomes incredibly handy. Featuring a USB A, USB C, and a 2-in1 tip compatible with Apple and Android devices, your clients won't want to leave home without it. Best of all, it also incorporates a key ring where you can have your logo printed on. This is a perfect gift for tech companies and employees working from home or in the office.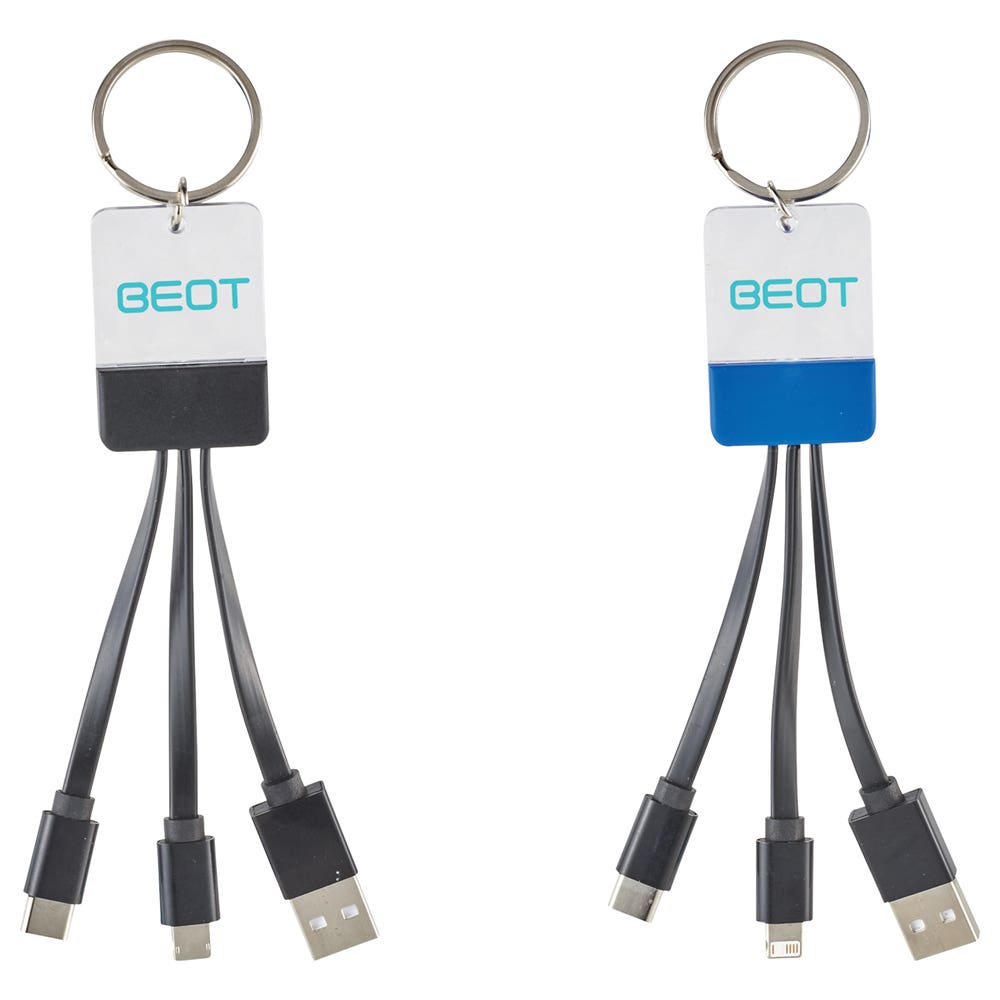 ---
How does a fun gift that stimulates the brain sound? This is exactly what you'll get with a Mini Trap 3D Puzzle. This is not your standard corporate gift! Because of its beautiful wood construction, it can also double as a decoration piece for any office or home. The puzzle comes in a cloth bag with a customizable tag to create a fun and thoughtful gift this year.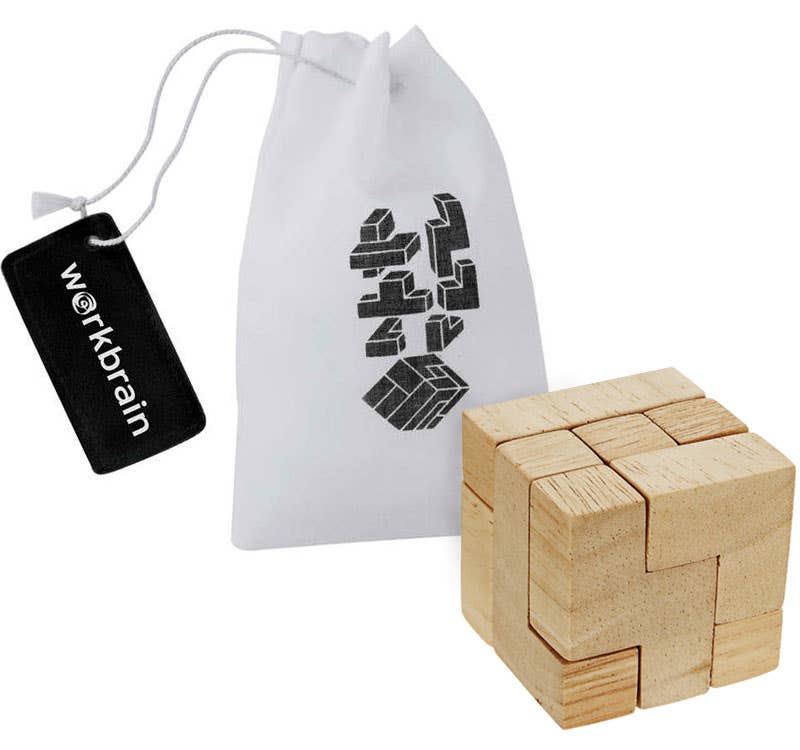 ---
A drawstring bag is perfect for when you go to the gym for a quick workout during your lunch break. This bag features a large open main compartment with a cinch closure, so all your belongings are safe. The advantage of this kind of gift is that it can be taken to many different places. This is a subtle way to get more brand exposure. You can have your logo printed in full color on the bag's front, to be seen wherever its worn. 
---
No gift box is complete without a pen. At this point, it's almost expected! But not just any pen will do. A good quality pen can make all the difference between being discarded or lost or a treasured everyday item. This pen has an elegant gloss finishing and chrome rings to make it stand out. It includes a premium blue ink cartridge. It's made from aluminum as a guarantee of durability, and your logo can be printed on the pen's side.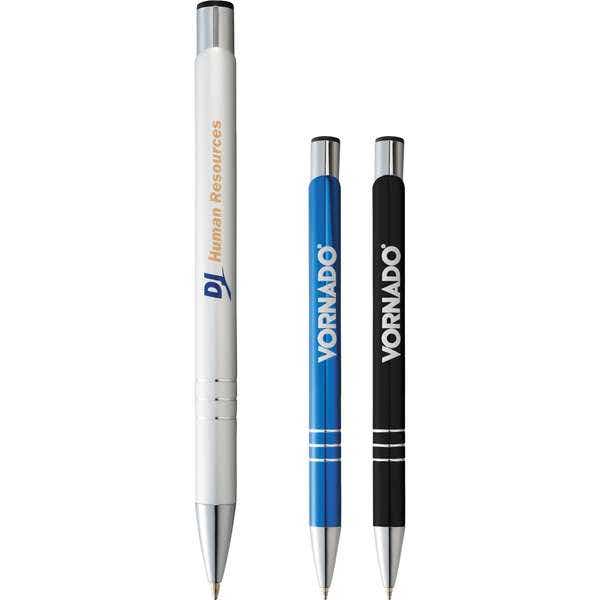 ---
Having a notepad with an array of writing tools is always a must. A zippered portfolio takes the notepad a step further, making it almost a portable office. It contains two USB memory flash drive holders, a pen loop, a slash pocket, and holds up to six business cards. This is the perfect gift for clients that are on the road and need a little help organizing their documents. This zippered notepad is made with durable UltraHyde, and you can get your  logo debossed on the front for an elegant feel. 
---
Drinkware is a surefire hit for corporate gifts. Who doesn't like to enjoy a hot or cold beverage on the go? Make your drinkware stand out from the other gifts by choosing a Thor Copper Tumbler. It's the perfect size for daily use with its double-wall vacuum seal and trusty copper insulation. The construction prevents condensation from forming on the tumbler's outer layer and can keep the beverage at the correct temperature for many hours. You can choose to have your artwork displayed in a full color wrap or go with the classic print location on the side. 
---
Fall and winter are perfect seasons to cozy up with a good blanket and turn the fireplace on. This blanket features warm materials such as fleece and a classic look that fits in perfectly with any decoration. Your logo can be embroidered on the corner of the blanket to add a subtle branding touch.  A sherpa blanket is a thoughtful gift that will be treasured for many years to come.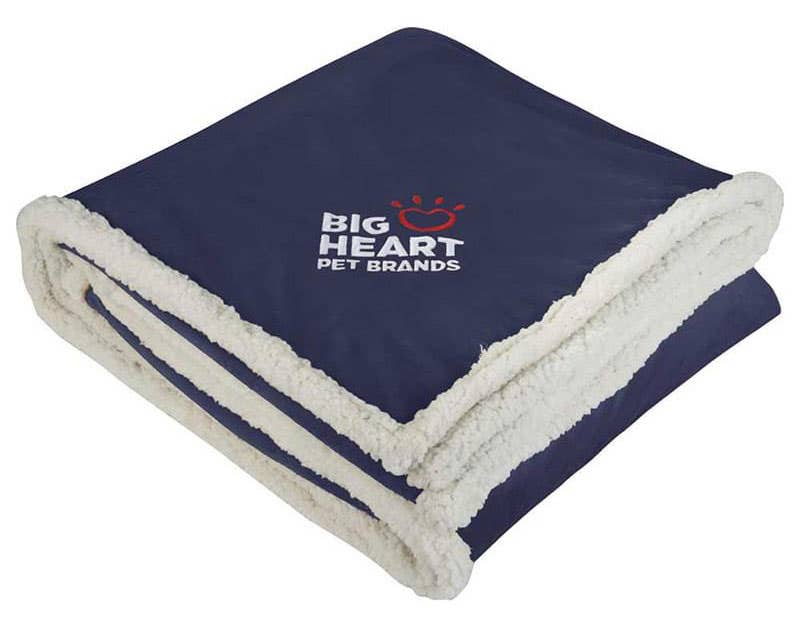 ---
The computer backpack is here to stay. Long gone are the days of leather briefcases. Nowadays, everyone has to carry various electronic devices, charging cables, and all the other necessities for a busy workday. A backpack that is comfortable and durable is a must. NBN Abby computer backpacks feature a tarpaulin bottom and a zippered front compartment to keep everything organized. The main compartment can store a 15" computer safely. You get to customize by having you logo embroidered or screen printed across the front. 
---
If you've ever opened your bag to find a tangled up pair of headphones, you'll know there's nothing better than switching to the wireless variety. This is a gift that will have your clients rushing to their mobile devices to get them paired with these incredible headphones. Essos True Wireless Earbuds use Bluetooth technology to pair with mobile phones and computers. All you have to do is remove them from the case, and they will sync automatically. The stylish case is used to charge the earbuds and can be used as a power bank to take on the go with you. The package includes a micro USB charging cable. Full color printing is available to really make your brand pop on the go!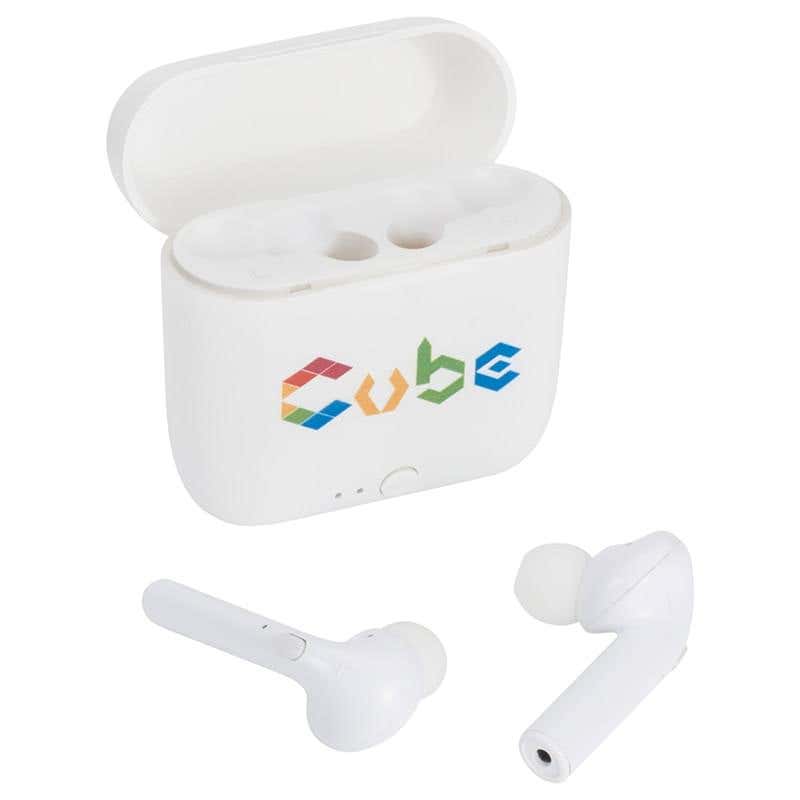 ---
The Takeaway
As we get close to the holiday season, it can be a busy time for your business. And while this year's festivities may be a little different, sending some tokens of appreciation is always a good idea. Don't let corporate gifts be an added weight to your responsibilities. At iPromo, we facilitate ordering, customization, and the drop shipment of your corporate gifts so that everyone on your list gets that perfect something.