Ember Mugs Are Heating Up As Corporate Gifts
Ember temperature controlled ceramic mugs are a coffee lover's dream. Today, we review the custom self-heating mugs that deliver a Starbucks worthy experience with every cup from the first sip to the last.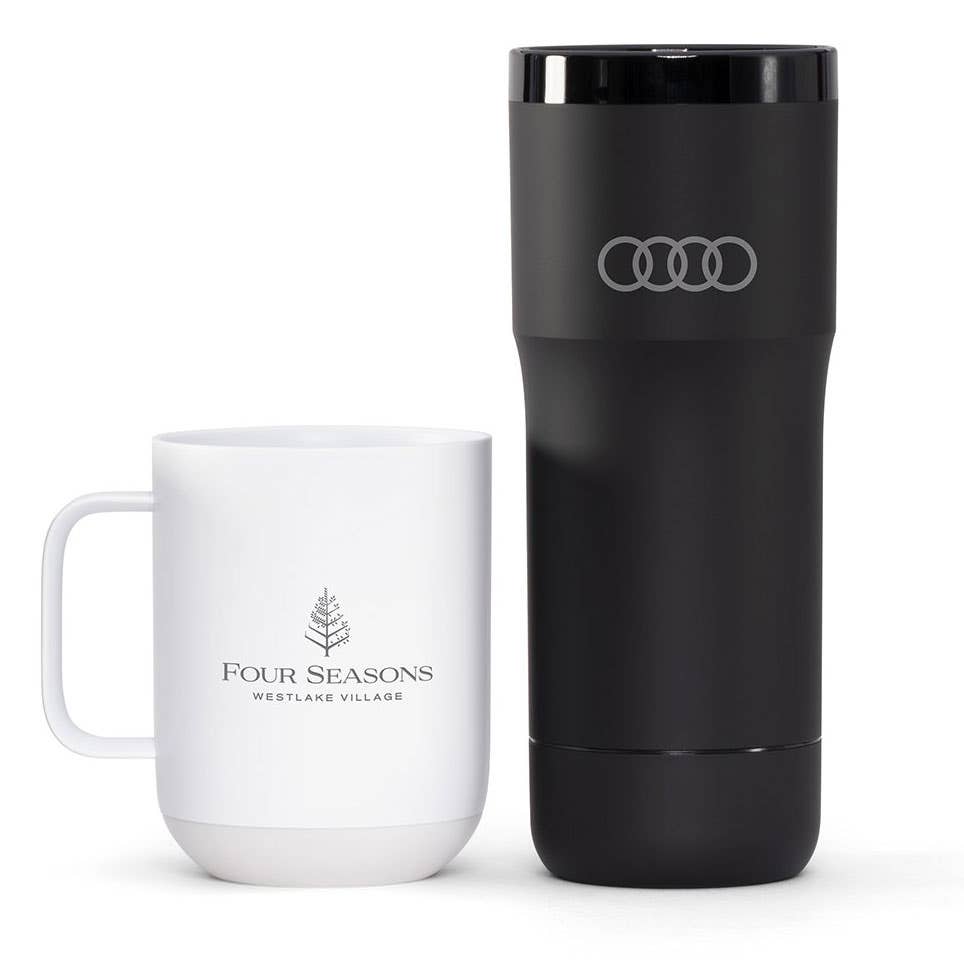 As a company, you are always looking for more opportunities to strengthen your business. While attracting new consumers is necessary for growing a business, strengthening the bond you have with existing customers and employees is just as critical. After all, gaining new customers can only get you so far.
To experience continuous growth and success, you must also focus on the retention of consumers that are already enjoying whatever products your company has to offer. A business must strive to consistently convert new prospects into long-term, loyal customers. It is also vital to your operation that employees enjoy their work and feel valued. These are what provide a stable and predictable foundation on which to build up a company.
One way that an organization can build trust and loyalty with consumers and employees is through corporate gifting. We know that receiving gifts from friends and family in our personal lives fosters a healthy relationship. In a similar fashion, company gifts have the potential to deepen a customer's relationship with your brand. Done properly, corporate gifting is beneficial to both parties.
"Reasons for gift giving range from thanking long-standing customers for their increased business activities to recognizing a valued employee for outstanding work contribution." – Medium
The selection of quality corporate gifts available today are many. From the always-popular trend of clothing items, to quirky and creative new products, there is something out there for any situation. Let us introduce you to a new, hot item (literally!) from a familiar activity with a new, modern spin.
Custom Ember Mugs
Despite differing backgrounds, careers, and lifestyles, consumption of our favorite hot beverages is something we all share. Coffee, tea, hot cocoa, and ciders to name just a few. Whatever your addiction of choice, there is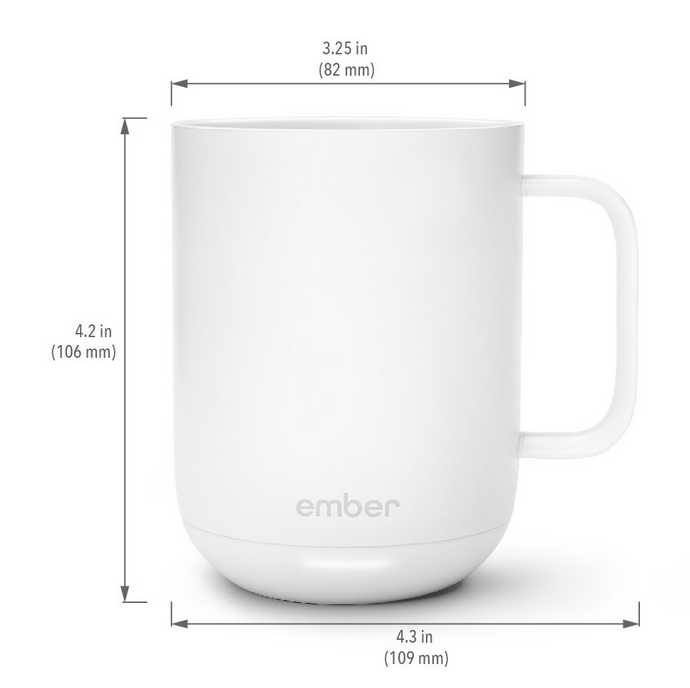 the ever-present challenge of balancing the temperature. Drink it too soon, and you may burn away your ability to enjoy flavors for the day. Wait too long and your last few sips are unpleasantly lukewarm.
Lucky for you, the folks at Ember are ready and waiting to do the following:
Provide you with a high quality, customizable corporate gift your clients will love
Solve the age-old struggle of enjoying your hot beverage at the optimum temperature
Ember mugs provide a revolutionary way for people to enjoy all their favorite heated drinks. Imagine being able to experience the same satisfaction from the last drop of coffee as the very first sip. That dream is now a reality and you can give this gift as a way to show your appreciation to the VIP's that support your brand and help it to thrive.
"I'm smitten with the Ember… it's a fantastic, well-thought-out quality product that looks and works amazing."- Forbes
According to the 2019 Ad Impressions Study released by the Advertising Specialty Institute (ASI), promotional drinkware is the second most owned promo item in the United States. Second only to writing utensils, 88% of households report owning branded drinkware. In addition, drinkware has an average lifespan of 12 months with one owner. During this time, promotional drinkware tends to make an average of 1,400 impressions that promote its message.
Keep in mind that these statistics were figured using traditional, old-fashioned beverage vessels. Read on to discover why we believe Ember temperature controlled ceramic mugs will far outshine its predecessors. Try it once, and you will understand why we feel this way!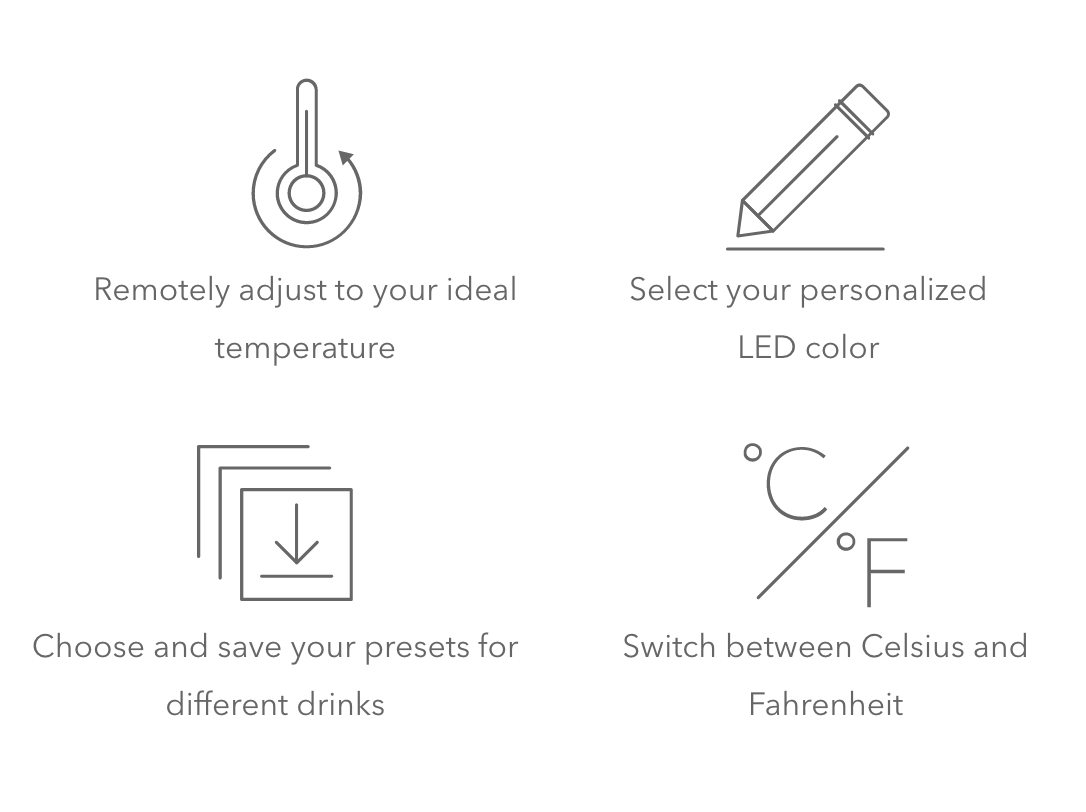 The Technology of Ember Mugs
Simply put, custom Ember drinkware is a battery heated coffee mug. While traditional cups use insulated walls to delay the loss of heat, Ember actively controls and maintains the perfect temperature of your drink. It really is that simple! Charge the mug on the charging base, and then make your beverage of choice the same way you always do. When ready, pour it into the mug, set your ideal temperature, and enjoy perfection!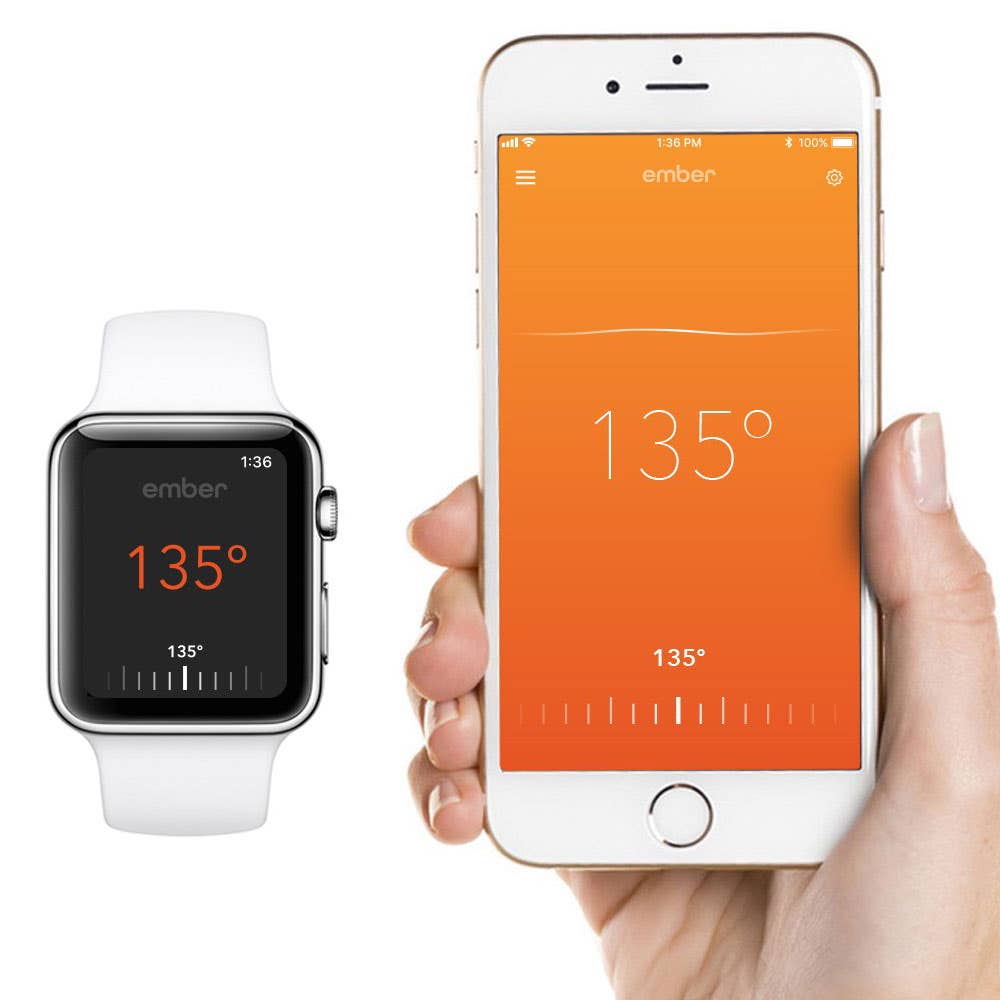 From a full charge, the battery in an Ember Mug lasts for up to 2 hours. For all day control, the charging station can be used while the mug contains a beverage. The base of the mug is an integrated dial that rotates to adjust the temperature. Choose your desired warmth, within a range between 120 degrees and 145 degrees Fahrenheit.
In addition, Ember products are built for use with a free app, downloaded to your mobile device. Once setup, this simple to use program allows you to name your mug(s), control temperature, and monitor battery life. It also has a preset function that lets you program separate temperatures for all your favorite drinks. Set a custom-colored LED light to indicate the mug status. If you turn on notifications, the app will even tell you when your drink has equalized to your set temperature.
Free of clumsy buttons or switches, these smart mugs are automatically activated when they sense your hot beverage being poured in. Next, it remembers the last used temperature setting and gets to work. If you like, open the app to tweak the temperature as needed. Right out of the box, each mug is set to a medium temperature of 130 degrees Fahrenheit. This means it can be used even without a connected smart phone, although the other functionality is limited.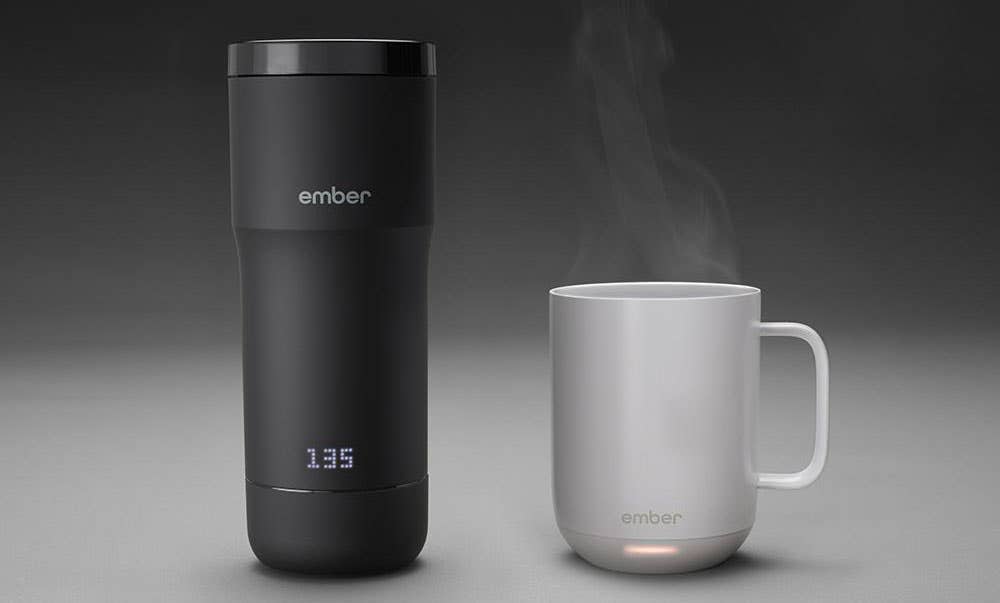 Ember Mug Designs
Although packed with features and technology, personalized Ember Mugs are available in three surprisingly simple designs. In fact, it's difficult to tell the difference between an Ember Mug and a traditional coffee cup at first glance. Each smart design adopts a sleek and modern appearance that works effortlessly with any setting, at home, work, or play.
Our first option, the Ember Ceramic Mug, looks just like the normal coffee mugs you use at home. Constructed out of stainless steel with a durable ceramic coating, available in 10 oz. capacity. You also have the choice of either a white or a black finish. Each mug has an IPX7 waterproof rating, which allows them to be fully submerged for hand washing.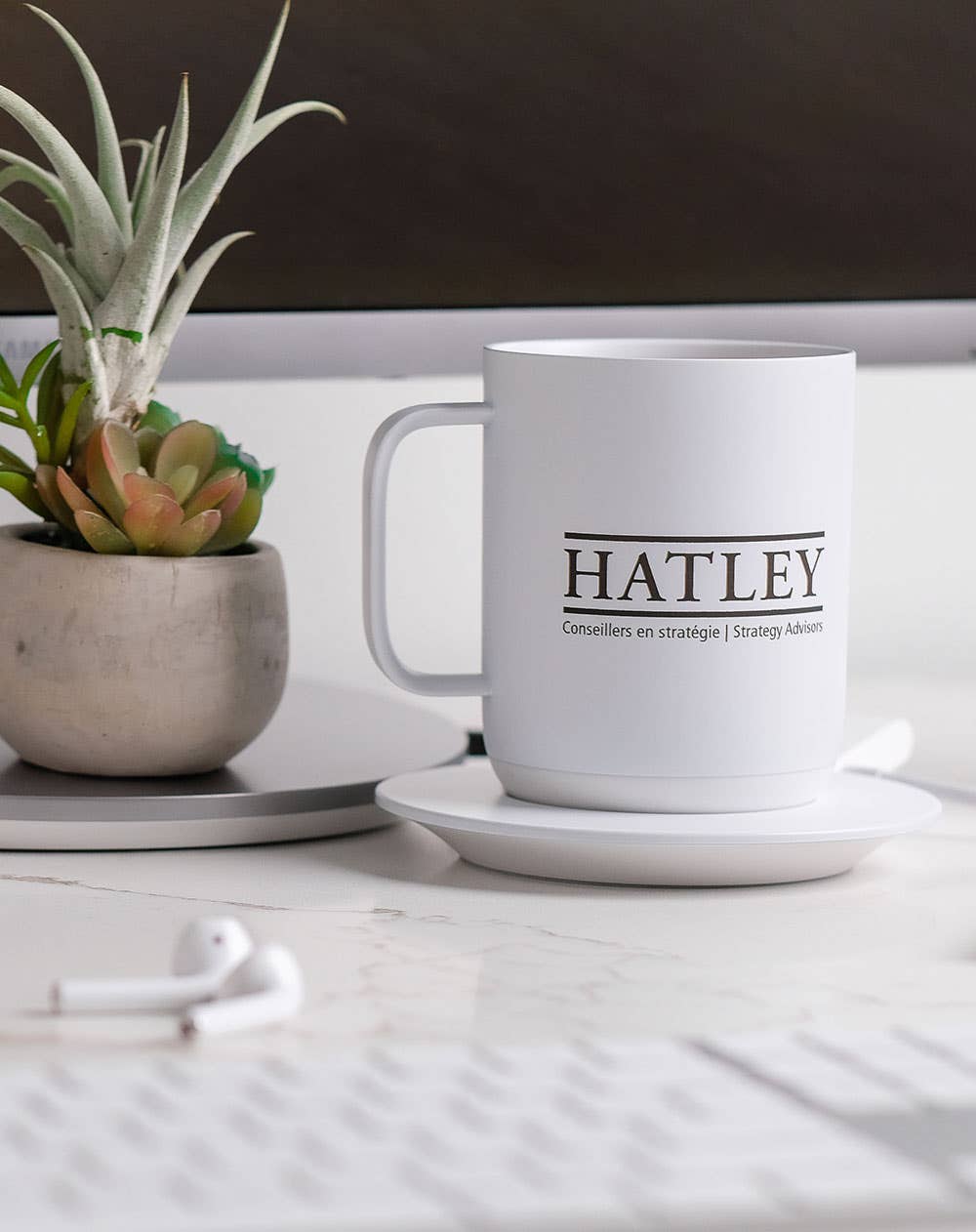 The other option available is the Ember Travel Mug. Like the ceramic mug style, the travel mug is offered in a white or black finish. It too is IPX7 rated for submersion, but also features a 360-degree leak proof lid. Simply push down in the center of the lid to open, and then sip from any side. This style also features a handy digital display that communicates the temperature status and battery status of the mug.
In stock Ember Mugs can be ordered with just the original Ember logo, if that fits your needs. Employees often feel more appreciated by unbranded gifts, as it shows your genuine appreciation. If you are searching for something a little more special, you can reach out for pricing on branded Ember Mugs printed with your custom design. These make the perfect giveaway at promotional events, or prizes for customer loyalty and reward programs.
Whether you settle on custom Ember Mugs, or in stock originals, precisely controlled hot beverages are just a sip away. Prospective customers, loyal clients, and valued employees alike are sure to appreciate this magnificent product.
Build Lasting Relationships, Change Lives for the Better
While it is true that virtually everyone enjoys receiving gifts, not all gifts are created equal. Contrary to the contention that "it's the thought that counts," the quality of a gift is critical to establishing loyalty and trust. The giving of quality gift demonstrates to recipients that they are valued. This in turn establishes rapport that can be cultivated into eventual trust and loyalty. While no single act can guarantee winning over hearts, gifts can play an important role.
Beyond just being quality-made, gifts should also provide a positive, tangible change. This means that each time a recipient uses a gift they are reminded of how it makes life just a little bit better. Long-term, this serves as positive reinforcement for their relationship to your company. When it comes to setting yourself apart from competitors, little things often make the difference. Small gestures go a long way toward showing that your brand cares.
We believe that Ember can help set your organization on a path towards forming meaningful connections to your brand. Come along with us as we redefine how people enjoy hot beverages, as well as how corporations express their gratitude. Gone are the days of burnt taste buds, or revolting lukewarm temperatures. Say "hello" to custom Ember Mugs, and join us in the future of heated beverage enjoyment.