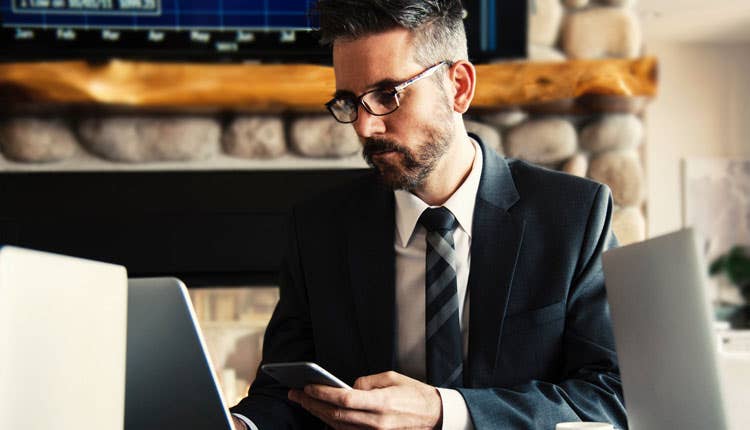 Generation X: Marketing to the Small But Financially Powerful Generation
In between the Millenials and the Baby Boomers is a generation called Generation X, and they are an incredibly powerful group you should be marketing to.
Who is Generation X?
For those who may be wondering exactly who Generation X is, it is the group of people who were born between 1960 and 1980. The Gen X age currently falls into the 35 to 55 year old range, and they have a huge influence on the economy. If you aren't targeting your marketing efforts towards this generation, it's about time you reconsider your stance.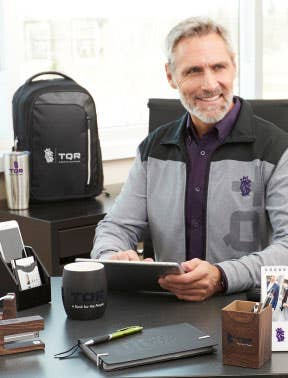 Gen X may not be as large in numbers as the Baby Boomers or the Millenials, but they are powerful. They are connected to both the generations before and after them. In some cases, Gen Xers have parents that fall into the 65 years and older category, and they may also have children that they are supporting and buying things for.
Many within the Gen X years are still in the workforce, so they are bringing in large and expendable incomes that can be used to purchase a range of different products–not only for themselves but for the people they are taking care of. In addition, they are technologically savvy. They were there when computers went from being expensive machines used only in industry to machines that could be found in every household. They've seen practically all versions of mobile phones and have learned to use them as they evolved.
Due to their technological savviness, Gen Xers go online using both mobile and laptops to do their shopping. If they aren't shopping, they are on their phones or laptops on a daily basis. This means there are many opportunities to engage in generational marketing with this group that isn't being taken advantage of.
When it comes to developing a plan for marketing to Generation X, there are some things you should consider doing. The first is to keep in mind that they aren't Baby Boomers and they aren't Millennials. Your marketing should be tailored to Gen X's strengths and desires.
Some Facts about Generation X
As mentioned, a lot of people from this generation are still part of the workforce. They only make up 25% of the total population, but they make 31% of the total U.S. income. Because they have the expendable income, they spend more than the other generations on things such as clothing, entertainment, eating out, and housing. They are usually members of the middle class and make an average of $50,000 per year.
When it comes to the education level of this generation, approximately 35% of them have a college degree, which means that they hold positions of power in many organizations. This generation really enjoys social media and will spend close to 7 hours a week on these sites.
When it comes to marketing to this generation, more than half of them believe that they are being ignored by most brands. This can leave them feeling frustrated. In addition, many don't feel like the ads that are targeted toward them reflect their actual experiences. Thus, they have a hard time connecting to brands and products.
---
---
Marketing to Generation X
To market to this generation, there are some steps you need to take so that you can be successful and get them to buy your products. Below are some ways to accomplish that goal.
Provide as Much Information as Possible
Many individuals in Generation X transitioned from having to use libraries for information to using the internet. They saw the web in its infant stages and how it grew into what it is today. They like to do research, and they like that the information is now easy to access and available at their fingertips. In addition, more than one-third of people from Generation X in the U.S. log into their social media accounts at least once a month.
When it comes to finding products, they will actually read the reviews and visit more sites to discover the best place to find what they are looking for. In some cases, individuals from this generation won't buy a product until they have thoroughly researched it.
As part of your marketing plan, you'll want to make sure that you are offering clear explanations about your product and/or service and how it can benefit customers. If this generation knows exactly what to expect for your company and the benefits they will derive from using your product, they may be more willing to buy it.
For Gen Xers to find your product or service, you'll need to make sure you are visible online in a variety of different places. This includes having information that is optimized for search engines and able to be viewed on social media and review sites.
Figure Out What Screens They Are Using and When
As mentioned, individuals who fall into this generation will use both mobile devices and laptops to access the internet. What they are doing will determine which screen they are going to use. Since it's important to be seen online and in various ways for your marketing to be successful, knowing how they use these devices can help sell more products or services.
In general, laptops are used when it comes to reading things that require high attention or are highly complex, which can include the news, things about a person's health, or researching information. For things that are lighter, such as checking the weather, people from this generation will use their phones. In some cases, shopping is done on a laptop, but this seems to be changing and more people are using their phones for this task.
When it comes to developing your marketing plan and targeting it toward this generation, the most important thing to do is to make sure you are displaying it on the most relevant channel.
---
---
Don't Underestimate the Importance of Traditional Marketing
This generation is technologically savvy, but they will also pay attention to traditional marketing campaigns. Many of them still read newspapers, watch TV, and listen to the radio. They may also be more open to email campaigns and ads they find on social media sites. Using these in the right way will ensure that this generation sees your products or services.
Take Their Values into Consideration
Every generation has something that they value. Figuring this out and using it when developing a marketing plan is a great way to create a personal connection, and perhaps even sell some products or your service. Generation X values independence, sincerity, and authenticity. They like it when companies acknowledge that consumers are individuals and different. They don't respond well to marketing that takes a generic approach.
Creating personalized ads can boost favorability and purchase intent with Gen Xers when they are using the internet. Try to avoid tricks when marketing to Generation X. This will make your company and your product or service less appealing to this generation.

Creating marketing messages that are clear, truthful, and straightforward is the best way to earn their favor. In addition, you'll want to personalize your brand experience. This can be accomplished by talking about Generation X's family, health, and desire to be safe in every aspect of their lives.
To build a great relationship with the Baby Boomers Generation X, you have to consistently offer a high-quality product and unique, targeted messaging. If you can accomplish these tasks, you will more than likely find a customer who will be loyal for life.
Focus on and Promote Social Impacts
Another value that this generation holds onto is social consciousness. If your brand or company does something that promotes a positive social impact or change, let them know about it. They may be more than willing to give you a second look or check out your products if it will make a difference in the world.
If any of your products are ethically made or environmentally safe, make sure they have this information. They may choose your product over another one just because it reinforces their value and does something good for the planet.
Promotional Items
If there is one thing that is true about all generations, it's that they love to get a good deal and free items. When it comes to creating promotional items, your best bet is to create something that will be useful so that a person
has a need for it nearly everyday. If it gets put into a drawer, your item won't be seen and it will have been a waste of money and effort.
Items such as custom water bottles, coffee mugs, polos, and tote bags can be an effective way to market to Gen Xers. Their technical savviness means it would be advantageous to provide them with tech gadgets such as computer and desk accessories, branded flash drives, or custom Bluetooth speakers.
If you're looking for the right way to develop generational marketing and find products that will appeal to a wide range of individuals, get in touch with iPromo. We have the expertise and products you need to make your business stand out and attract the right customers.